Garcelle Beauvais on Her Best Hosting Tips and Whether Her Sons Read Her Memoir (EXCLUSIVE)
Garcelle Beauvais, 'RHOBH' star and 'Love Me As I Am' author, spoke with Distractify about her partnership with Absolut and whether her sons have read her book.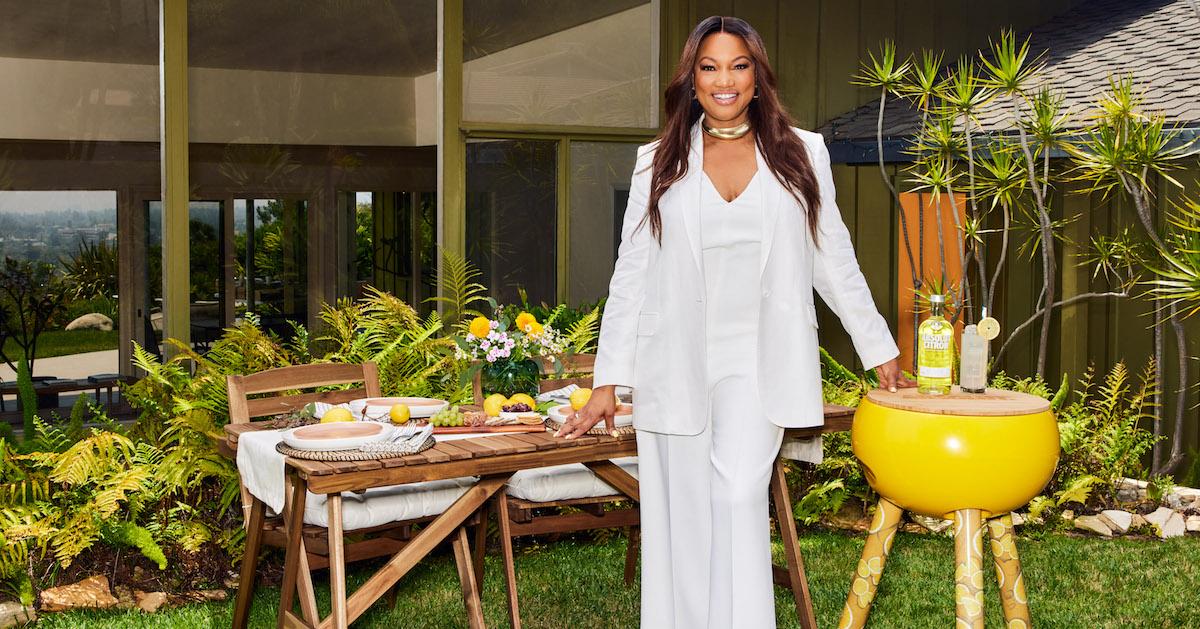 When it comes to entertaining, the ladies on The Real Housewives of Beverly Hills know how to throw an epic warm-weather party — even if their soirées tend to end in an argument or two.
Garcelle Beauvais, who joined the cast of the long-running Bravo franchise in Season 10, often takes on the role as the voice of reason within the group, but she also knows how to throw an unforgettable event for her co-stars, and for her family and friends.
Article continues below advertisement
It only makes sense, then, that the actress and TV personality would partner with Absolut for the vodka brand's new summer initiative, Front Yard Citrus Club. After the pandemic kept people apart and made gatherings small, Garcelle wants fans to get together in their front yards so neighbors to get reacquainted with one another, and so old friends can reunite and celebrate over a cocktail.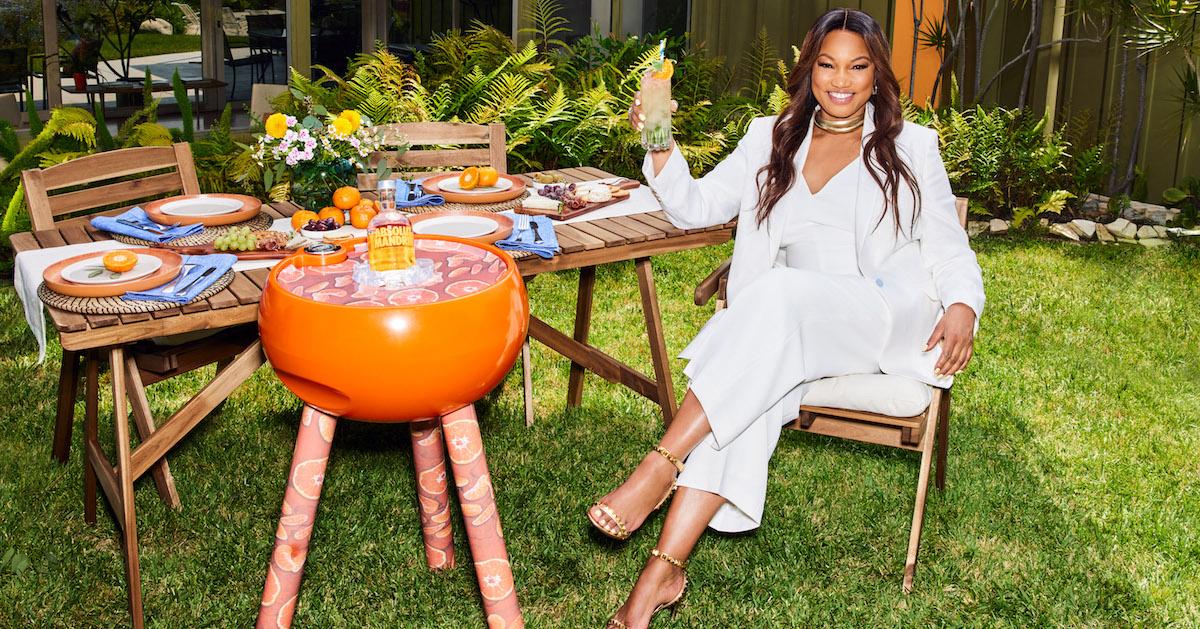 Article continues below advertisement
The author and former The Real co-host spoke exclusively with Distractify about how consumers can plan their best bash this summer season. She also dished about whether she was nervous to share anything in her raw and vulnerable memoir, Love Me As I Am, and if any of her three sons have read it.
Garcelle Beauvais on the common mistakes people tend to make when hosting their summer parties.
To commemorate the start of the summer and the return of neighborhood celebrations, the Love Me As I Am author is working with Absolut as the brand's Social Director for the Front Yard Citrus Club.
The Absolut vodka citrus flavors for the summer of 2022 are Citron, Lime, Mandrin, and Grapefruit. Buyers can store their flavor of choice in one of Garcelle's citrus-inspired Outside Gang coolers as well (you can check out the kit bundle here, and purchase the vodka flavors here).
Article continues below advertisement
"The summer is one of my favorite times of the year, because I feel like everybody's relaxed and sun-kissed and ready to have a good time," Garcelle told Distractify about why she loves to host in the warmer weather. "So for me, I love citrus. When I think of summer, I think of citrus drinks, I think refreshing, I think Absolut."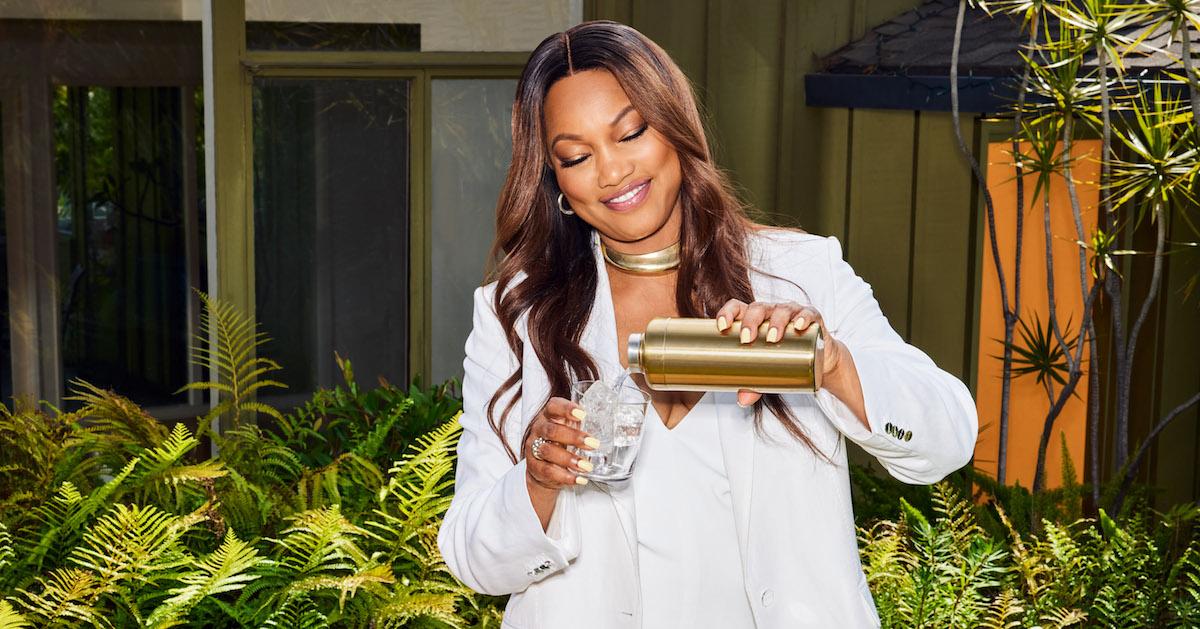 Article continues below advertisement
In addition to enjoying the citrus flavors (she counts lime and grapefruit as two of her favorites) Garcelle is excited to be the Social Director for the Front Yard Citrus Club because she wants people to come together this summer after so many months of staying apart.
"I grew up where we would sit on our stoops, we would talk to our neighbors, and we would say hello," Garcelle said. "The Front Yard Citrus Club is a way of modernizing it."
As a bonafide "hostess with the mostess," Garcelle certainly knows a thing or two about keeping her guests entertained. She also recognizes a few common faux pas that others tend to make when they invite people over.
"One mistake is not having music, I think you always need a vibe," Garcelle said. "The hosts also have to remember that they want to have fun. Your friends and your neighbors want you to just relax, and to not be fussing over them. Just let them have a good time."
Article continues below advertisement
Keeping calm is certainly key, but hosts need to also create the right atmosphere at their parties.
"If you have great cocktails, great music, and also great bites and snacks, that's all you need," Garcelle mentioned, before noting that a change in scenery works as well. "Instead of doing it in the backyard, do it in the front yard, because then you can get everyone to come. The kids can be on their scooters or on their bikes, and you're entertaining with the adults, having great beverages."
Article continues below advertisement
The 'RHOBH' star shared whether her sons will read her book, 'Love Me As I Am.'
When Garcelle isn't filming RHOBH, promoting her book, or working on her other projects as an actress, host, TV personality, and Front Yard Citrus Club Social Director, she's a devoted mom to her three sons.
Garcelle's eldest son, Oliver Saunders (whose dad is producer Daniel Saunders), is a married dad to a two-year-old son named Oliver Jr., and as Garcelle briefly mentioned on the June 1 episode of RHOBH, Oliver actually works at Lisa Vanderpump's Las Vegas restaurant, Vanderpump à Paris.
The Real host also shares teenage twins Jaid and Jax Nilon with her ex-husband, Mike Nilon.
While the actress' three kids are fully supportive in all of her career endeavors, she told Distractify that her youngest boys won't be reading her Love Me As I Am memoir any time soon.
Article continues below advertisement
"The 14 year olds are not ever reading it, and I'm OK with that," Garcelle said with a laugh. "And Oliver has read parts of it. It's weird when it's your mom — when I'm not out on a red carpet, I'm really just their mom. I think some of it would be hard for them to read. They're never going to read it."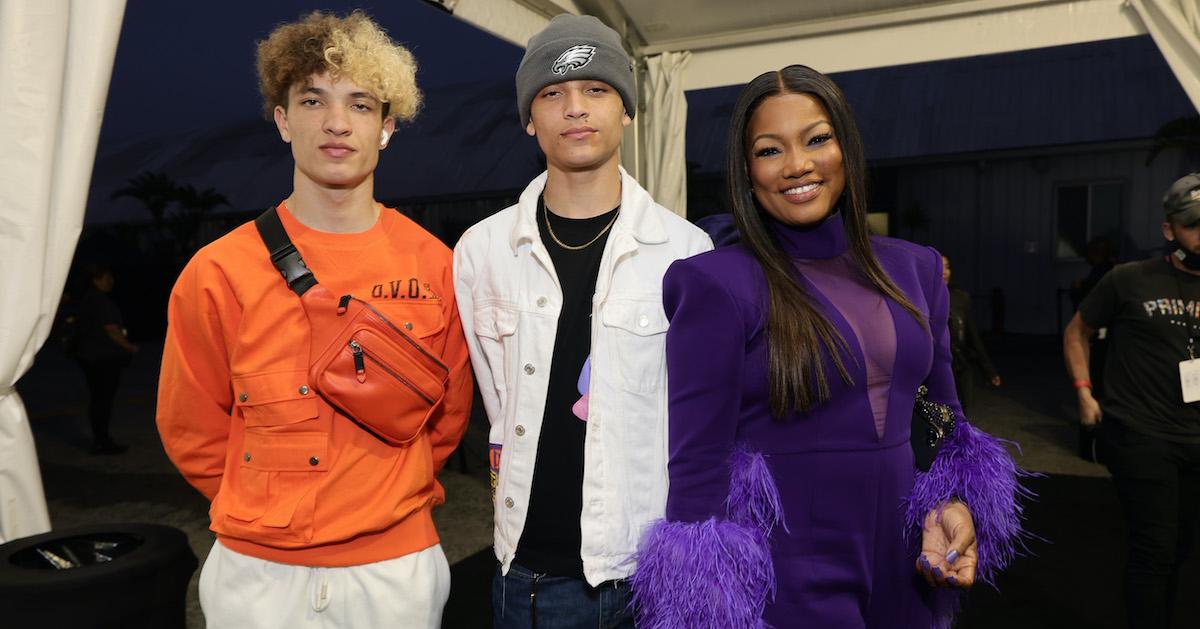 Article continues below advertisement
After all, Garcelle truly bares it all in her memoir, from her early upbringing in Haiti, to her dating life, to her highly-public divorce from Mike. Though she was a bit concerned about how some of the people who are mentioned in the book might react, she wanted to be as truthful as possible to show readers how she got to where she is now.
"It's always hard when you're sort of pouring your heart out, telling it, and writing a memoir. There were lots of things that I was nervous about — how people would perceive it, a story that I never told, or reliving my divorce. But I also felt like, because it's a memoir, it had to be my story," the RHOBH cast member shared. "And I'm not out to get anyone, it was really just my point of view."
New episodes of The Real Housewives of Beverly Hills air on Wednesdays at 8 p.m. EST on Bravo. You can also stream the series on Peacock.