Erika Jayne Reportedly Earns More Money for Discussing Tom Girardi on 'RHOBH'
Erika Jayne and Tom Girardi announced they were separating in November 2020. Following the news, Tom's victims claimed the couple owes them millions.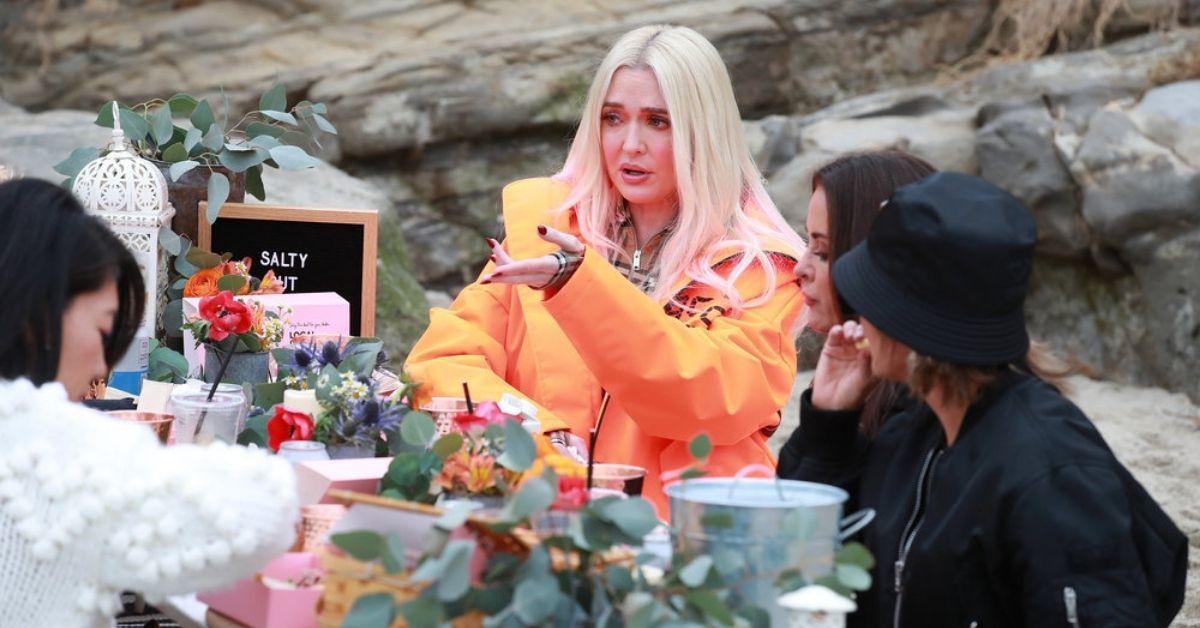 Ever since Erika Jayne made her Real Housewives of Beverly Hills debut in Season 6, she hasn't hidden the fact that she loves living a lavish lifestyle. (After all, she literally has a song in which she repeats the line, "It's expensive to be me.") Erika and her then-husband, famed attorney Tom Girardi, solidified their role on the show by showing off their massive mansion, private jets, and Erika's stunning closet of designer clothes, handbags, and shoes.
Article continues below advertisement
In 2020, however, the couple faced public scrutiny when Tom's former clients claimed he stole from them in order to fund their extravagant lifestyle, and that $20 million went directly into Erika's LLC. The accusations cost Tom his career and, reportedly, millions.
Although Erika has denied involvement in Tom's alleged crimes, viewers have demanded to know more about what's going on in her pockets. Suspicions about what she knew got worse when rumors surfaced that the "XXPensive" singer received a hefty payday for spilling her tea with the world. So, how much does Erika earn on RHOBH? See what we found out.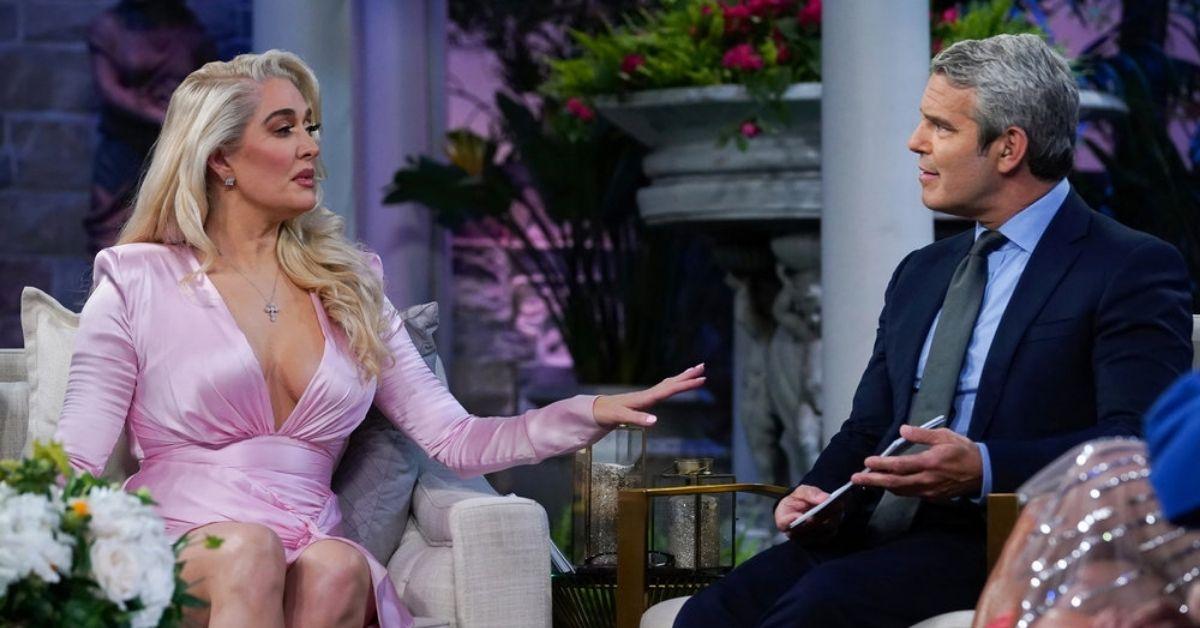 Article continues below advertisement
Erika Jayne reportedly got a bonus in Seasons 11 and 12 of 'RHOBH.'
While filming Season 11, Erika discovered she could owe money to the families of the victims of the 2018 Lion Air plane crash, for which Tom was serving as a lawyer. Following Tom's claim, Erika was hit with a $25 million lawsuit for allegedly wiring money Tom gifted her (which was meant for the victims) into her own bank account. Once filming began, however, Erika vehemently denied intentionally taking the money from his clients, which several cast members have questioned.
As the season progressed, Erika continued to face speculation over how much she knew about Tom's alleged activities. During the Season 11 four-part reunion, Andy Cohen admittedly drilled Erika with questions he knew would resonate with the audience.
Article continues below advertisement
"I think I asked her everything. I mean, the viewers had amazing questions, and I feel that we represented the tenor of what the viewers were feeling," Andy shared on his show Andy Cohen Live. "I thought it was fascinating, it was engaging, it was surprising, and we spoke about everything."
Article continues below advertisement
According to Tamara Tattles, Erika's openness throughout the season earned her $68,000 an episode during Season 11. The boost added up to a total of $1.36 million for the entire season. Going into Season 12, Erika received the same 5 percent increase that each cast member got, bringing her to a reported $71,400 per episode.
Is Erika Jayne required to pay Tom Girardi's victims?
Erika will reportedly be using her Season 12 raise to help fund her legal woes. On the show, she opened up about downsizing her life and selling their home because of Tom filing for Chapter 7 bankruptcy.
The "Pretty Mess" singer also plans to move forward with her divorce from the disgraced lawyer, who was recently ordered to pay $2.3 million plus interest in restitution for funds stolen from clients. Tom was officially disbarred in June 2022 and will reportedly remain in a senior citizen living facility in California. Tom's family stated he got diagnosed with dementia during his legal proceedings and wouldn't be involved in his case
Watch new episodes of The Real Housewives of Beverly Hills on Wednesdays at 8 p.m. ET on Bravo.