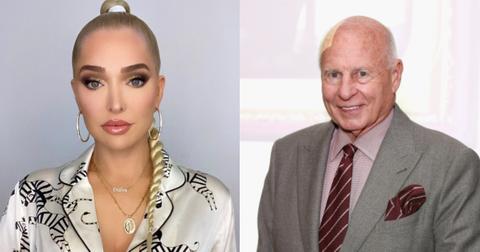 Erika Jayne and Thomas Girardi Have Filed for Divorce After 21 Years of Marriage
By Leila Kozma

Nov. 3 2020, Published 5:32 p.m. ET
We have some bad news for The Real Housewives of Beverly Hills fans. Erika Jayne and Thomas Girardi announced that they filed for divorce on Tuesday, Nov. 3, 2020, after 21 years of marriage. So, what happened?
Article continues below advertisement
Erika Jayne and Thomas Girardi are headed for divorce.
"After much consideration, I have decided to end my marriage to Tom Girardi [...] This is not a step taken lightly or easily. I have great love and respect for Tom and for our years and the lives we built together," Erika informed Entertainment Online via a press statement.
"It is my absolute wish to proceed through this process with respect and with the privacy that both Tom and I deserved I request others give us that privacy as well," she added.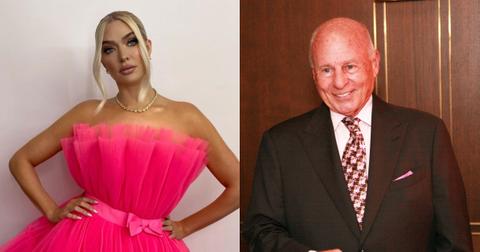 Article continues below advertisement
The stars have yet to share further details about the reasons behind the seemingly abrupt decision.
However, it's understood that they spent a considerable chunk of time apart in early 2020. As Erika explained in a previous interview with Daily Mail, she had to temporarily relocate to New York to rehearse for her Broadway debut.
As she told the outlet, she and Thomas had no trouble living together during the lockdown period — partly because of the makeshift break.
"We've been married for 20 years, of course we get on each other's nerves. But lately, we've been OK, I mean it's fun," she told Daily Mail, before adding that "Maybe it's because we've had a four-month break (when I was in NYC on Broadway), but so far so good. I mean, we haven't been ready [sic] to kill each other."
Article continues below advertisement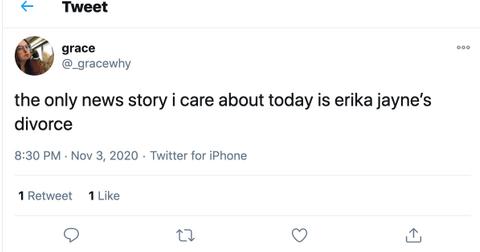 As Erika revealed in her 2018 memoir, Pretty Mess, she and Thomas chose to not sign a prenup.
"Neither of us ever even thought to get a prenup. It never came up. Let's be serious, Mr. Girardi knows the law so well that a prenup is not going to do s—t," she argued.
Article continues below advertisement
Erika and Thomas received a lot of criticism because their age gap throughout the relationship.
Unlike most couples on The Real Housewives of Beverly Hills, Erika and Thomas had a 32-year age gap — which garnered a great deal of scrutiny over the years.
As Erika wrote in Pretty Mess, she first met Thomas while working as a cocktail waitress at Chasen's, a now-defunct restaurant in West Hollywood, Calif. According to Entertainment Tonight, it took her about a year to work up the courage and slip the patron her phone number — which is how their relationship began.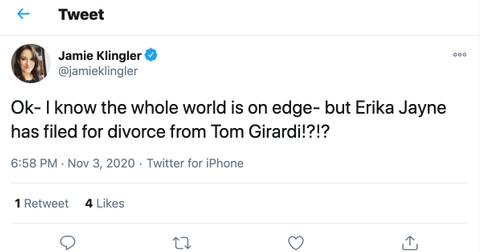 Article continues below advertisement
Some of Erika's critics have taken it to question whether a woman of her caliber would be able to find happiness on the side of a highly successful lawyer.
"I've dealt with this forever: the younger woman that married the wealthier, older man," she explained in a previous episode of The Real Housewives of Beverly Hills.
But Erika came up with the perfect comeback.
"I mean, I'm tired of having to justify my 20-year marriage. Go get a 20-year marriage, then come f---ing talk to me," she proclaimed in an iconic scene of the show.