Gavin Lewis From 'Little Fires Everywhere' on Working With Reese and Kerry (EXCLUSIVE)
Gavin Lewis is starring as Moody Richardson on 'Little Fires Everywhere' on Hulu. He spoke exclusively to Distractify about his character.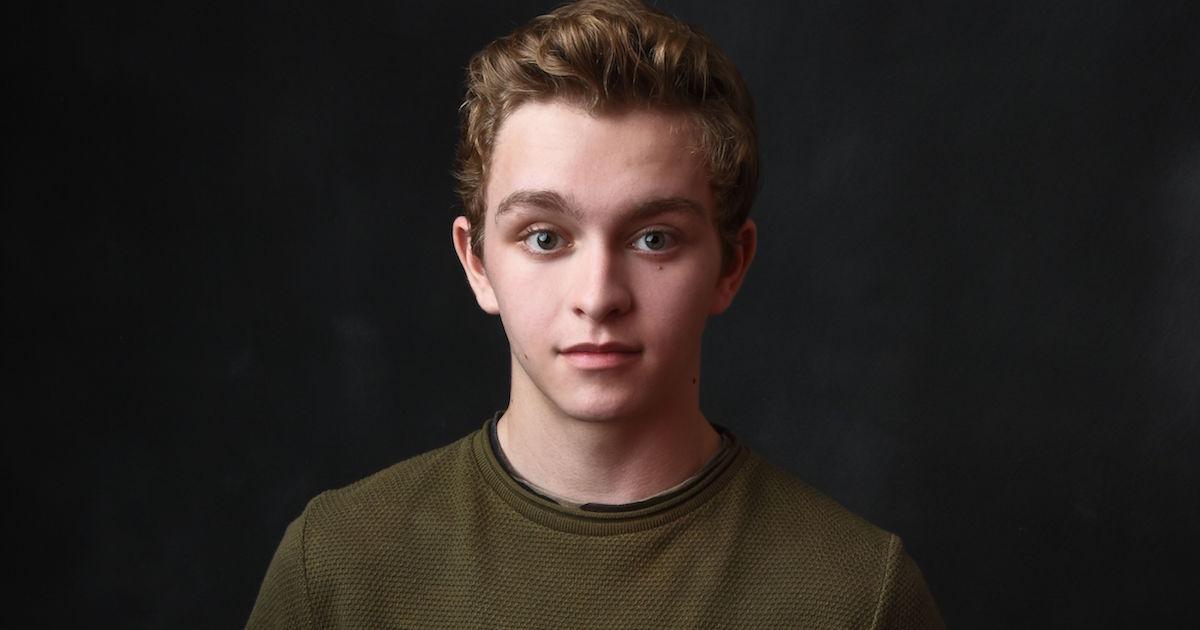 Though many people are focusing on social distancing, diligent hand washing, and excessively streaming our favorite shows, there is one piece of good news coming our way: Little Fires Everywhere is dropping on Hulu on March 18. The show — which stars powerhouses Reese Witherspoon and Kerry Washington — is based on the 2017 bestselling novel of the same name by Celeste Ng.
Article continues below advertisement
Reese originally picked the novel for her Hello Sunshine book club, but she couldn't resist turning it into a miniseries. It's even already drawn comparisons to her other TV adaptation, HBO's Big Little Lies.
Little Fires Everywhere is a story about the race, class, and moral differences existent in a small Ohio town in the '90s.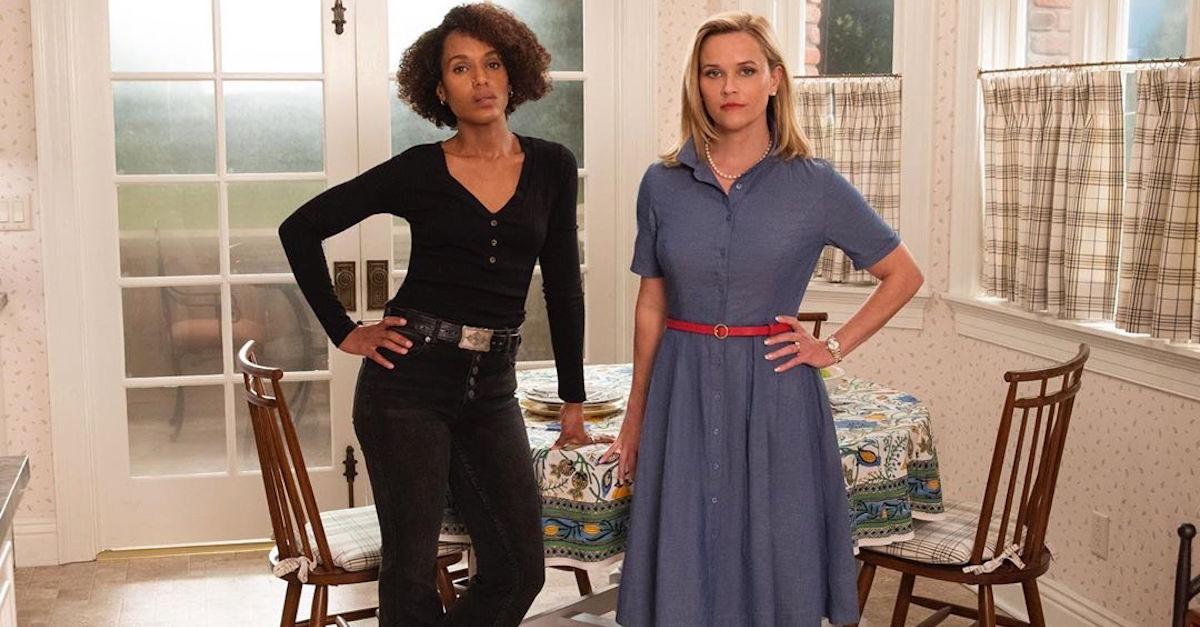 Article continues below advertisement
The plot centers around mother-daughter duo Mia (Kerry Washington) and Pearl Warren (Lexi Underwood) who rent an apartment owned by mom of four Elena Richardson (Reese Witherspoon). When Pearl and Elena's son, Moody (Gavin Lewis), strike up a friendship, the two mothers become embroiled in a deep-rooted struggle over parenting, privilege, and blurring the truth.
When Elena's house burns down because of a series of fires started throughout, a chain of events from the past is revealed that will leave viewers stunned.
Distractify spoke exclusively to Gavin Lewis about Little Fires Everywhere, working with iconic co-stars including Kerry, Reese, and Joshua Jackson (who plays Elena's husband, Bill Richardson), and the show's distinct relevance in 2020.
Read on to find out what the teen actor had to say about the groundbreaking series.
Article continues below advertisement
Who is Gavin Lewis from 'Little Fires Everywhere'?
Before the 16-year-old learned that he got a role in the highly anticipated drama series, he starred as Prince Emil in the Netflix original series, The Prince of Peoria. His other credits include Roswell, New Mexico, NCIS: LA, OMG, Just Jacques, and the upcoming TV movie Inner Child, among others.
As the child of two theatre professionals in his home state of Utah, Gavin seemed like an inevitable shoe-in to become an actor himself.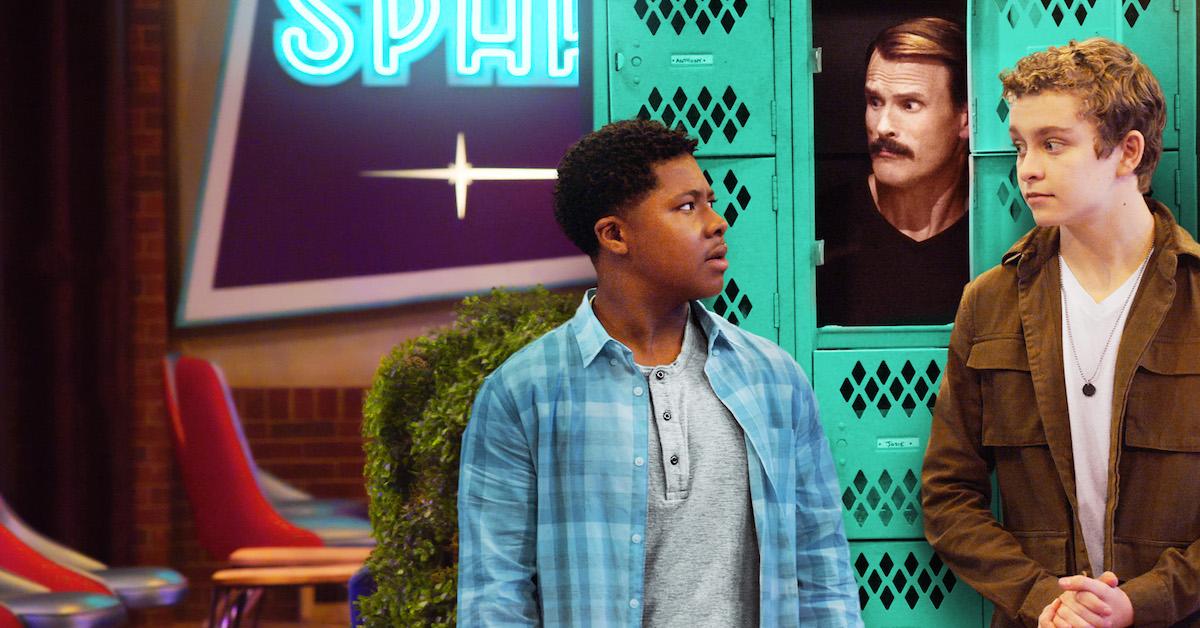 Article continues below advertisement
LFE is, by no means, Gavin's first big role, but he exclusively told Distractify about what it was like getting to star alongside Kerry, Joshua, and Reese.
"It was amazing. I feel like as an actor, there are people and performances that you look up to like, 'I wish I could do something like that someday,' and it was really amazing to work with the people who make those," he said. "It's always incredible working with such talented people, and it makes your job even more fun, because of who you're playing off of, it's so connected, and the moment they change their reads each time, so it makes it so much fun."
Article continues below advertisement
The actor also confirmed that he did read the novel while he was going through the audition process, that that he found it useful when he was developing the character of Moody.
"I felt like it significantly helped my choices for the character — particularly, the way he feels about his siblings," Gavin explained. "He's labeled himself as an introvert because of the way he doesn't really fit in with that crowd. I think it's given him an outward anger toward people like that. "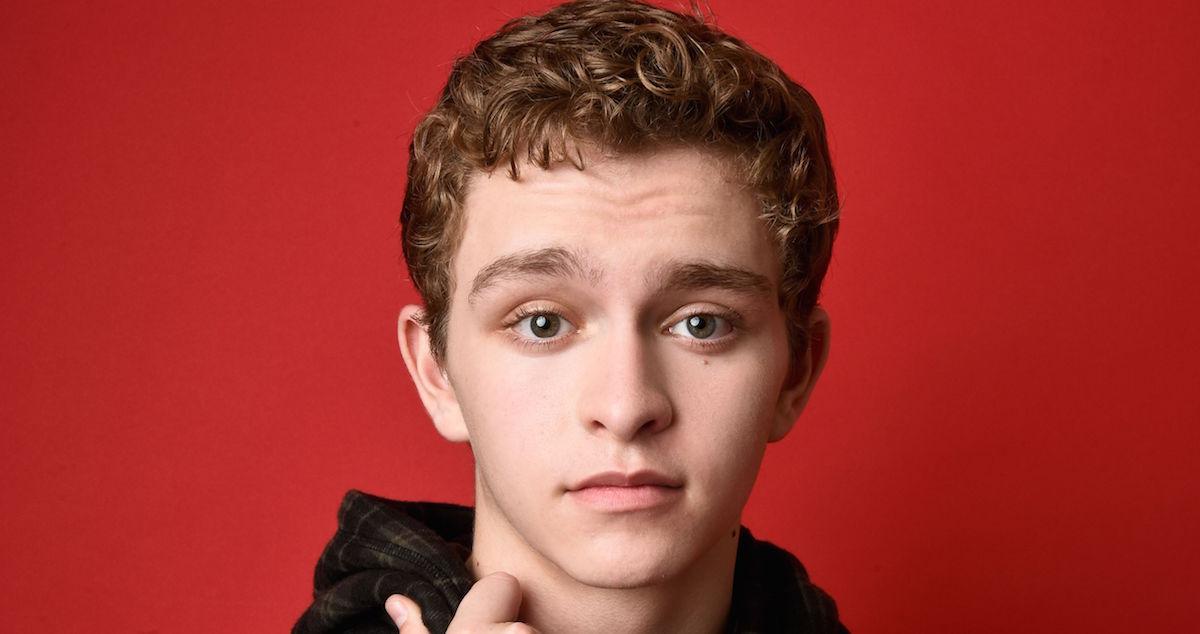 Article continues below advertisement
As if working with the likes of Reese Kerry, Joshua, and his similarly-aged co-stars wasn't enough of a draw, Gavin also loved his time on the show because he got to shadow the directors. He explained that he's interested in one day working behind the camera.
The 'Little Fires Everywhere' show takes place in 1997, which was years before Gavin was born.
As much as Little Fires Everywhere is about motherhood and how women sacrifice in different ways for their kids, much of the cast of the series are teenagers. On the show, Moody and Pearl are both 15, while Moody's three other siblings are also in high school too, including older siblings Lexie (Jade Pettyjohn), and Trip (Jordan Elsass), and younger sister Izzy (Megan Stott).
Article continues below advertisement
Therefore, most of the cast hadn't actually been born during the time when the show takes place. The time period is a crucial aspect of the series, as the teens aren't using cell phones, or working on their social media profiles. Instead, they're watching The Real World or working on homework without computers, and making phone calls.
Gavin said that he did some research in order to better understand the '90s, and to get in the mindset of what it was like to be a teen during this time.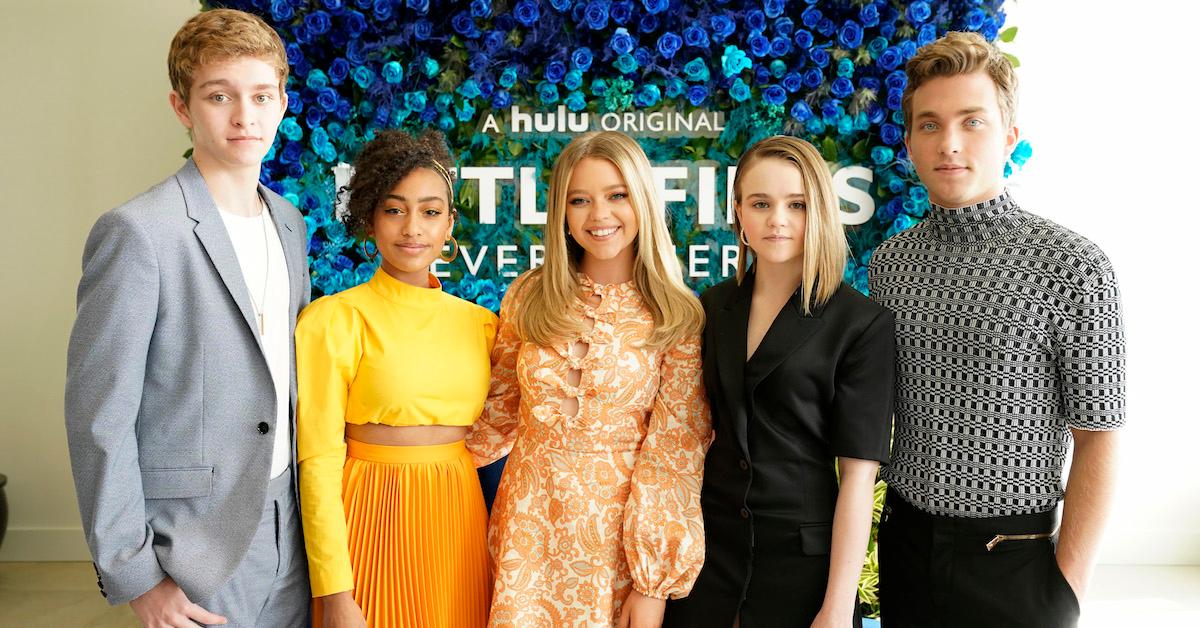 Article continues below advertisement
"I found out pretty early on that I knew practically nothing about the '90s. Being born in 2003, I missed all of that," he told Distractify. "I did a lot of research. I watched [the docuseries] The Nineties about all aspects of the '90s like culture, art, music, everything. I would read articles and listen to music. I found a bunch of music that I had heard on the radio once or time and was like 'oh that's where that came from.' Nirvana is now one of my favorite bands."
Though the plot of the show takes place decades before the present, Gavin noted that not much has changed.
"A lot of the political matters brought up in the show are still relevant, unfortunately," he said. "And there are really powerful messages about race and class that I think audiences will gravitate towards because it is something that you see today."
Article continues below advertisement
Moody's friendship with Pearl jumpstarts many events on 'Little Fires Everywhere.'
As for the role that Moody plays as a character on the show, let's just say that much of the drama on the series occurs because Moody struck up a friendship with Pearl. Moody is one of the shyer and more introverted of the Richardson kids, and his differences are often pointed out when he's compared to overachiever Lexie and athletic Trip.
He serves as the original bridge between the Richardsons and the Warrens, and he soon develops feelings for Pearl.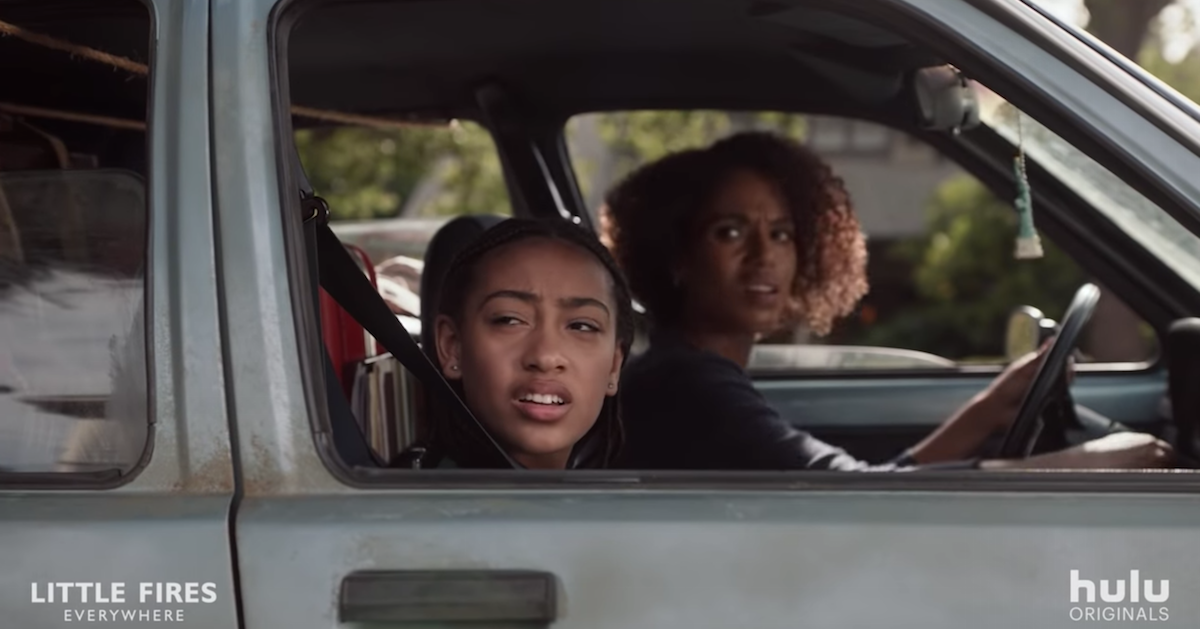 Article continues below advertisement
"She's the first person that Moody has ever connected with in this town. It's a really big moment for him," Gavin said of Moody and Pearl's relationship. "I feel like he's closer to the way that Pearl acts, and his personality is most like Pearl, more so than anyone else really in the town. He connects really quickly and strongly, because he knows that he's not really good with connecting with other people, so he really puts in that extra effort to try and impress Pearl."
But, as Moody's siblings and Elena herself begin to spend more time with Pearl, Moody realizes that he's now competing for her attention.
Gavin noted that Moody seemingly wants to shelter Pearl from his family because he understands how overbearing and intense they can be.
Article continues below advertisement
"He's protective over her entirely because of his feelings toward her, because I think he's worried that his family is going to scoop her up and take her away from him, like a lot of them have done in school," he said. "I think he just doesn't want her to be part of all the drama that goes on in his house. I think he largely wants Pearl to be something for him that his family and siblings don't have any part of."
Whether Moody will get any reciprocation from Pearl remains to be seen on the show.
Article continues below advertisement
Gavin teased fans on what to expect beyond the first three episodes.
Unlike other series released on streaming sites, Little Fires Everywhere is not dropping all eight episodes at once. Instead, fans will just have to wait (in agony) to see how things pan out for the Richardsons and the Warrens. The first three episodes will be released on March 18, and Gavin teased what viewers can expect to happen between Pearl and Moody throughout the rest of the show.
"Moody once again realizes that being himself might not be enough," the actor exclusively hinted.
While Gavin remained tight-lipped about what exactly that means, one thing is certain: nothing from the first three episodes is truly as it seems.
The first three episodes of Little Fires Everywhere will be released on March 18 on Hulu. The remaining five episodes will come out one at a time, for five weeks, from March 25 to April 22.
Watch the trailer below.