This Mom Asked Her Gen Z Kid Basic Trivia Questions and He Failed Miserably
A mom decided to test her Gen Z's knowledge with some basic trivia, and he absolutely failed. But also, this was a joke we didn't get.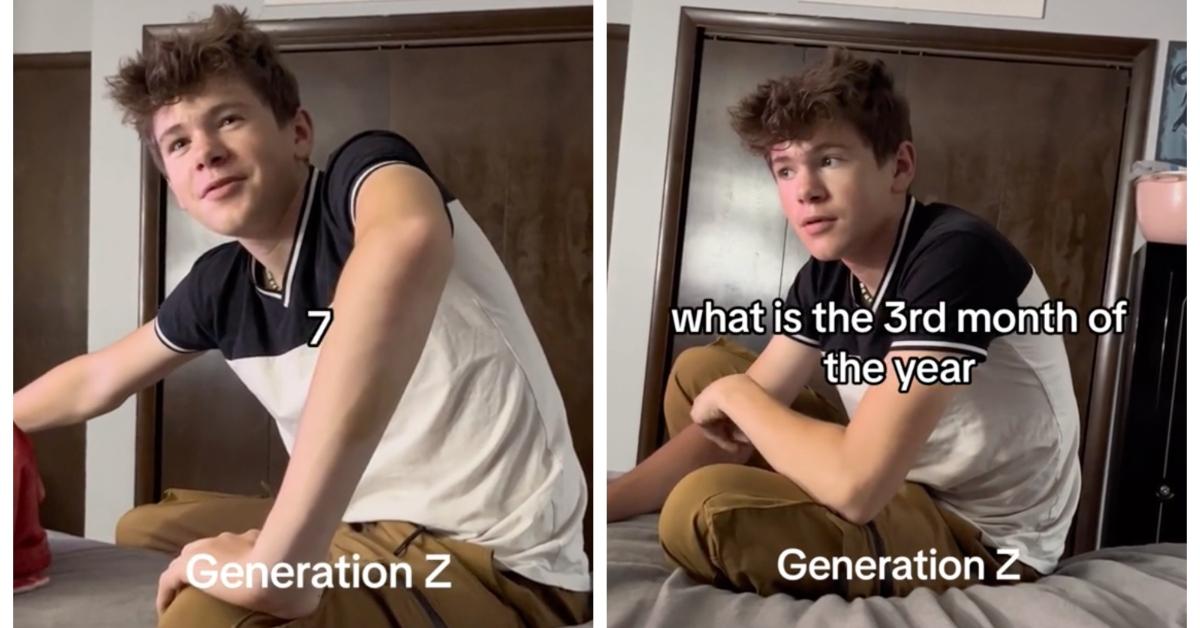 Things like cell phones have given humans the ability to carry most if not all of the world's knowledge in their pockets. At anytime, almost anywhere, we can find the answer to burning questions like, "Who was the fifth king of Egypt" or "Is the moon hollow?" Gone are the days where memorization was the only way to know anything.
By the way, the moon is not hollow.
Article continues below advertisement
Of course the other side of that coin is depending on technology so much that we don't find it necessary to retain much of anything. Take this mom for example, who took to TikTok in order to demonstrate what her Gen Z kid is learning. He managed to fail a pretty basic series of trivia questions that has anyone born before 1985 absolutely shocked. She also does something that is kind of odd. Read on to see how you would do.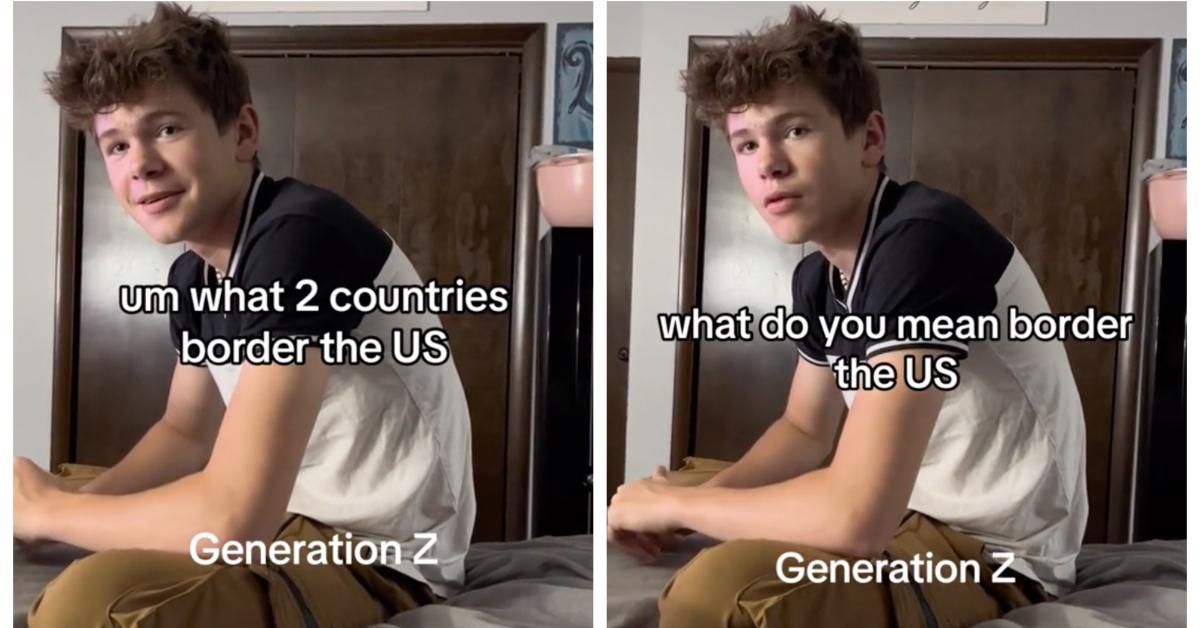 Article continues below advertisement
We believe the children are our future?
Momma Brit, who goes by @mommabrit07 on TikTok, asked her son a series of pretty standard trivia questions to gauge what Gen Z is learning in school. Obviously we don't have all the information here, such as how old he is or what classes he actually takes, but the answers provided are pretty concerning.
She starts off pretty strong with a question that asked if under pressure at a young age, could trip someone up. "How many states make up the United States," she says. Her son is not too far off when he says, with trepidation, 48. Things only get worse as the questions grow easier.
Article continues below advertisement
Next up, Momma Brit wants to know what the capital of the United States is. If we were her son, we might ask for a hint. Perhaps she would have said, "It was recently on the receiving end of an insurrection." Sadly no hint was given, so her son said the United States is the capital of the United States. How very empowering of us to be our own capital.
Article continues below advertisement
We're still not out of the kind of tricky woods yet, because Momma Brit is curious about what century we're in. Now the trick is, we're one number above the first two digits of the year. We suspect her son believes the first two digits of the year are also the century we're in because he said 20th century which honestly, makes sense. That's a good guess.
"How many make up a dozen" she asks next, allowing some light math to enter the chat. The Gen Z kid nailed this one. Suddenly, we're feeling hopeful about the future.
Article continues below advertisement
That hope faded quick as Momma Brit's child had to wager a guess as to what the third month of the year is. He thinks it's November. We think the world might be doomed.
Article continues below advertisement
There is also an extra layer of weird to this story.
While Momma Brit is asking these questions, she tells her son that he is right every time. Regardless of whether or not that's true, she keeps agreeing with every answer. This is a strange thing to do, and we're not the only ones who think this.
In a subsequent TikTok, Momma Brit posted a video of herself over a screen grab of a comment. It suggests she is "f------ with" her son. A caption posted by Momma Brit confirms this. Now it's our turn to ask questions such as, where is the joke?
Article continues below advertisement
"That was funny?" asked one person. Yet another said, "Why is it funny that he doesn't know things that he should know?" The thing is, that's not the issue. Obviously it's not great to lie to your kid, but to call this comedy is really missing the mark.
At the very least your child feels foolish on a large social media platform. At worst, they feel slightly bullied. We'd love to turn the camera around on Momma Brit so we can ask, "Do you know what jokes are?" She'll probably get it wrong.