What's the Meaning Behind the Term "Gentleman Jack"? It's Got Nothing to Do With Whiskey
'Gentleman Jack' centers on Anne Lister, and its title refers to a moniker attributed to her. But what's the meaning of this phrase?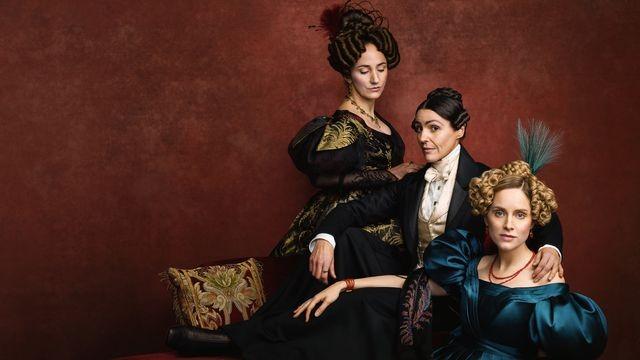 Anne Lister (1791–1840) is a truly fascinating figure who is often referred to as "the first modern lesbian." Much of her life was captured in her massive collection of diary entries. These journals contained veiled language that spoke to her various affairs with women, including her marriage to Ann Walker at the Holy Trinity Church in Goodramgate, York.
The English series that now airs on HBO, Gentleman Jack, chronicles Lister's life, but why is the show seemingly named after a popular whiskey brand? Does the term carry a special meaning?
Article continues below advertisement
What's the meaning behind the term "Gentleman Jack"?
Buckle up because things are going to get a bit discriminatory. "Jack" was a pejorative term people used for lesbians back in the day.
So where does the "Gentleman" play in? Well a lot of that had to do with Anne Lister's appearance.
Her neighbors referred to her as "Gentleman Jack." Lister was oft-described as having a more masculine appearance, was fairly muscular, and wore predominantly black suits that seemed more akin to the garbs that men of her era would wear.
Article continues below advertisement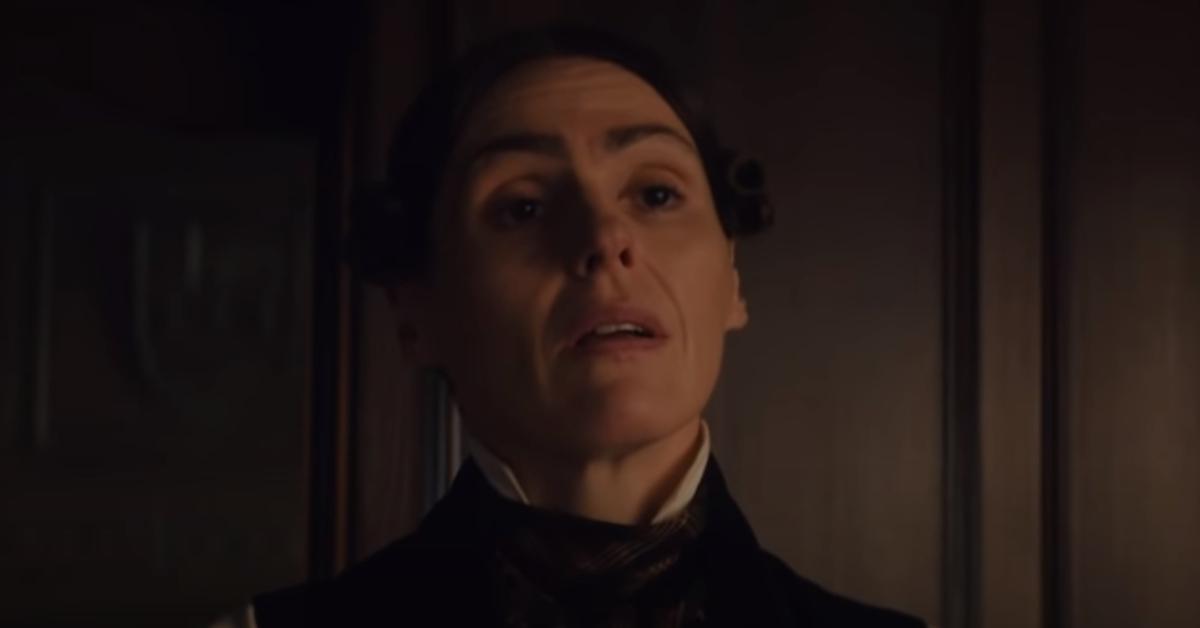 The showrunners appear to have co-opted the derogatory term for Anne Lister by redefining it as a positive one. Lister was very well-educated and utilized her intellect in the development of real-world projects. She was a successful landowner and entrepreneur, which included the management of her family's estate: Shibden Hall.
Article continues below advertisement
Lister renovated Shiben in order to be her own "fortress of solitude." It was here she was free to live her life and it's believed where she wrote the majority of her nearly 4 million words of diary entries, in which she talked extensively about her interpersonal relationships. She even put code phrases, like crosses in margins to intone when she orgasmed during a sexual encounter, or by simply referring to them as "kisses."
Article continues below advertisement
According to AnneLister.co.uk, Shibden "estate produced income from its reserves of coal, water, stone and timber and, in addition to those extractive industries, there was an income stream from canal shares, Turnpike Road Trusts and pew rents. It was, however, the stable income, which rents from the farms and cottages on the estate generated, that gave Anne a firm base from which she could branch out into riskier investments."
For Anne to become the "man of the house" during a time period when it was uncommon for a woman, let alone one who endured discrimination from those because of her sexuality, is remarkable.
Article continues below advertisement
In fact, she even beat out other male business men for ownership of profitable coal contracts, which, during the Industrial Revolution, was impressive. Her acumen in "mathematics, geology and engineering and her sharp negotiating skills with her male business rivals made her a formidable businesswoman in the newly emerging world of industrialisation," the outlet said.
Article continues below advertisement
She wrote of the negotiation: "Mr Rawson said he was never beaten but by ladies & I had beaten him. Said I gravely, 'It is the intellectual part of us that makes a bargain & that has no sex, or ought to have none.'"