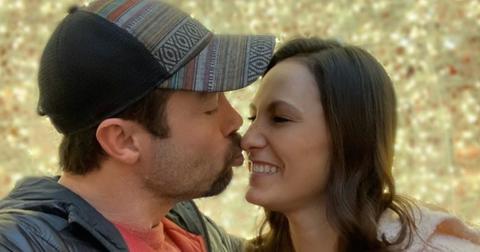 Are Geoffrey and Mary From '90 Day Fiance' Still Dating? Signs Point to Yes
By Abi Travis

Updated
This might surprise you, but every once in a while, the couples featured on the show 90 Day Fiancé (and its many spinoffs) don't actually work out. We know. Who would have guessed that people who have spent limited (or zero!) time together before getting married might not have the foundation upon which to build a successful, lifelong marriage?
Geoffrey and Varya didn't end up working out as a couple. Varya denied Geoffrey's proposal, saying she wasn't ready to get married "now." Geoffrey saw that as a red flag, which makes sense — there's not a lot of time for "later" when you have only 90 days to tie the knot. On the May 17 episode of 90 Day Fiancé: Before the 90 Days, we learned that Geoffrey may be ready to move on. Are Geoffrey and Mary from 90 Day Fiancé still together?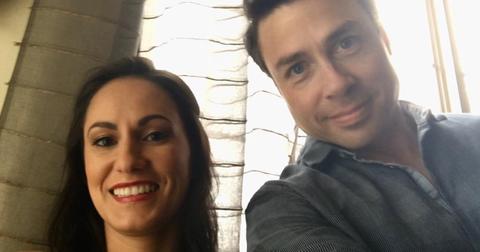 Geoffrey and Mary from '90 Day Fiancé' started dating after Geoffrey broke up with Varya.
Now that Geoffrey and Varya are no longer together, both members of the couple are free to try connecting with someone new. Or, in Geoffrey's case, someone they've known before. Shortly after he returned home to Tennessee sans Varya, he decided he wanted to put the sad situation behind him. In order to do that, he decided to ask his friend Mary out on a date.
It's fair to say that the date was not a casual meetup of two longtime friends. They discussed a possible future together, and Mary seemed very into the idea of forming a serious relationship with Geoffrey.
"I know that Geoffrey proposed in Russia, but as soon as he got back, we started hanging out," Mary said in a confessional. "And it feels right. I mean, this has been some years in the making, this isn't overnight, so I'm excited. I just want to make sure he's as 'in' as I am."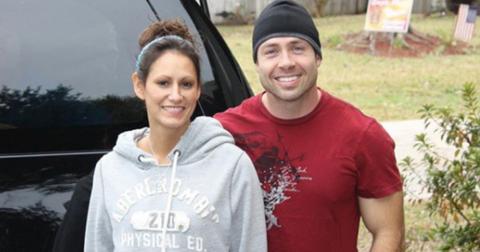 For his part, Geoffrey also seemed pretty open to the idea of trying once again to find love, this time a bit closer to home. "I didn't need to go all the way to Russia to find love," he said. "Maybe Mary is my life partner."
"Mary is a very special person to me; she knows me really well," he also said. "We have a history together. Things didn't work out in the past … we weren't on the same timeline, but I truly think this time could be different." It really couldn't be any clearer — Geoffrey and Mary are totally an official item — or at least, they were an item.
Are Geoffrey and Mary from '90 Day Fiancé' still together?
As with all reality shows, there's a delay between taping episodes of 90 Day Fiancé shows and when they actually air. Sometimes, couples who appear to be deeply in love on the show are actually broken up and no longer speaking in real life. When it comes to Geoffrey and Mary, it's a little difficult to tell what the deal is.
A quick scroll through Mary's Instagram account reveals a few photos of the two of them together and looking very happy — that's encouraging! She even posted some of them before the episode of Varya refusing Geoffrey's proposal had aired (talk about spoilers!). Geoffrey doesn't seem to have posted any recent photos of the two of them together, but he did post one of the two of them from back in 2018.
We'll obviously be tuning into the rest of Season 4 of 90 Day Fiancé: Before the 90 Days to find out the truth. We're certainly rooting for both Geoffrey and Mary to find love. If they find it together, even better!
90 Day Fiancé: Before the 90 Days airs Sunday nights at 8 p.m. ET on TLC.