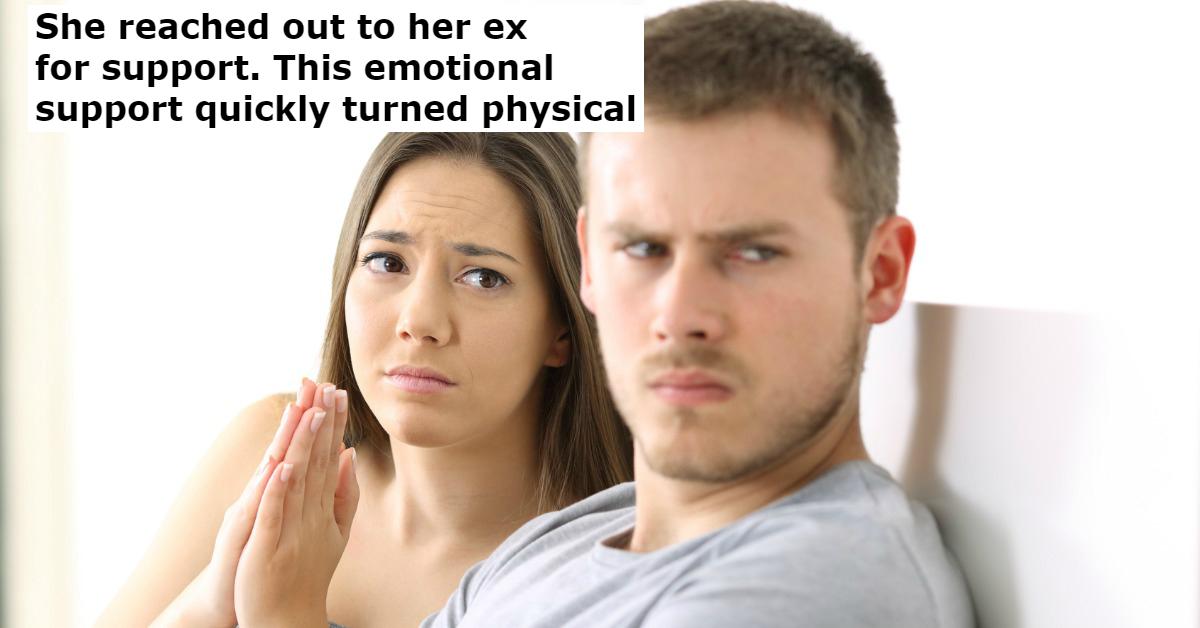 This Guy's "Ghosting" Revenge Against His Girlfriend Is a Rollercoaster of Emotions
A Redditor took to the popular "Am I the a**hole" subreddit to find out if the way he went about ghosting a cheating girlfriend was too harsh, especially because she was financially dependent on him.
Matters of the heart are tricky: you invest a ton of time and thought and energy into a person and a lot of times, the relationship just doesn't pan out for one of a number of reasons. Whatever the reason relationships end, it always sucks when it does.
Article continues below advertisement
But nothing feels worse than being cheated on, especially when you gave "everything" to that person. From the way this Redditor tells the story, he gave a lot and then some to his girlfriend.
The two have been an item for over seven years and have discussed the prospect of marriage and having children. He even supported her when she quit her job to pursue a career in medicine.
Things were going great, until he used her cell phone to call his to find it.

Article continues below advertisement
All of that time and effort down the drain. His first reaction wasn't to get depressed or sad, but instead, he flew into a fit of rage and hatched an immediate plan to get revenge.
He took all of her stuff and left it outside, then changed the locks on the apartment, after getting permission from the landlord.
He then sent her a text outlining exactly what happened and said if she wanted anything else picked up form the house, she could get her brother to swing by and get it.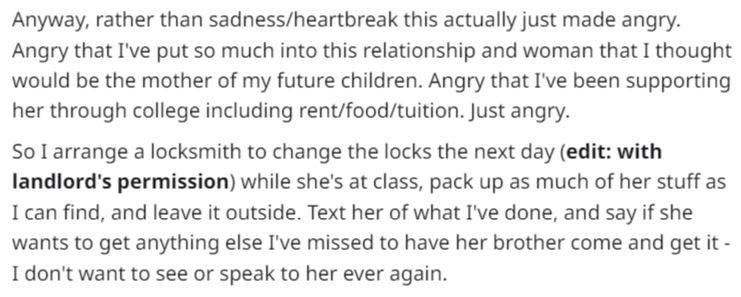 Article continues below advertisement
The cold manner in which he operated was met with displeasure by not only his girlfriend, but both his parents and hers. While they agreed that she was "in the wrong," that it isn't worth him "throwing away" over seven years of a relationship. On top of that, she'll be forced to drop out of college because she can't afford it without him fronting the cost of tuition. Guess she doesn't know what student loans are.

Article continues below advertisement
He wanted to know if he was in the wrong for the way he went about things, but it wasn't long before he posted an update to his story.
When he arrived back home from work, both sets of parents and his ex ambushed him and demanded the two of them talk it out. He agreed so the parents would leave, and the recently broken up couple had their first face-to-face since everything blew up.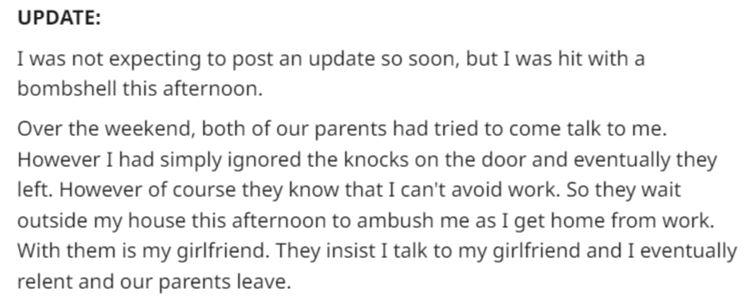 Article continues below advertisement
The plot thickens, however: it turns out that she was pregnant and acted out irrationally because she wasn't sure if she wanted to settle down and have a family. After hitting up her ex for "support," the two of them ended up supporting each other all right — in bed.

Article continues below advertisement
After getting hit with the bombshell, our narrator couldn't wrap his head around what his ex-gf was telling him, and she even proved that she was pregnant by taking a test right then and there in his apartment.
He then asked her to step outside to think everything through and then pulled yet another ice cold move.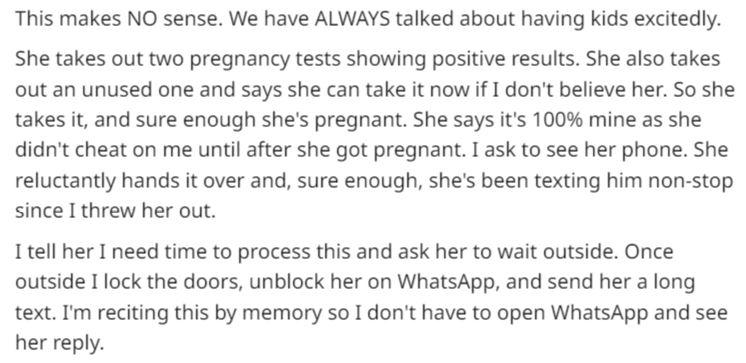 Article continues below advertisement
He then promised to be a father to the child if she decided to have the kid, but wants nothing to do with her at all until the baby is born. He also wanted a paternity test to prove it's his, even though he believes it is.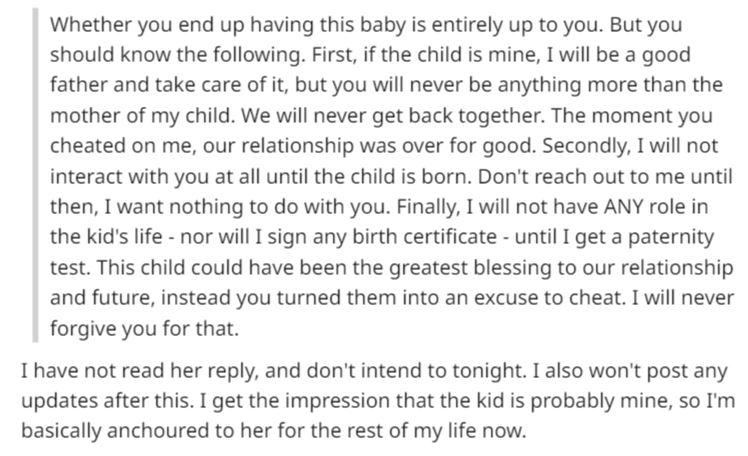 Article continues below advertisement
People assured the man that he's definitely not the a-hole, and they too wondered why she couldn't just take out a loan to finish her education like pretty much everyone else who's ever want to college.

Article continues below advertisement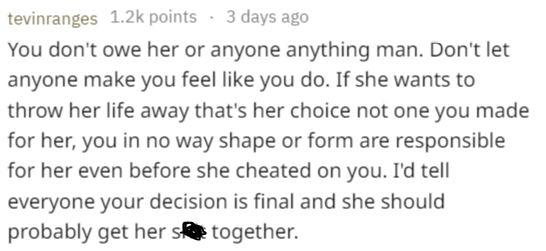 Others thought he wasn't an a-hole, but that he may be in some legal trouble depending on his region's tenant laws. Because she's lived there for so long, she could have just as much right to space as he has, even if she didn't pay any rent.
Article continues below advertisement

What do you think? Is he an a-hole or not?