Does Sam Have to Say Goodbye to the Woodstone Ghosts? Our 'Ghosts' Season 1 Finale Recap
The Season 1 finale of 'Ghosts' on CBS had plenty of hilarity and some downright heartwarming moments. Here's our recap of the Season 1 finale.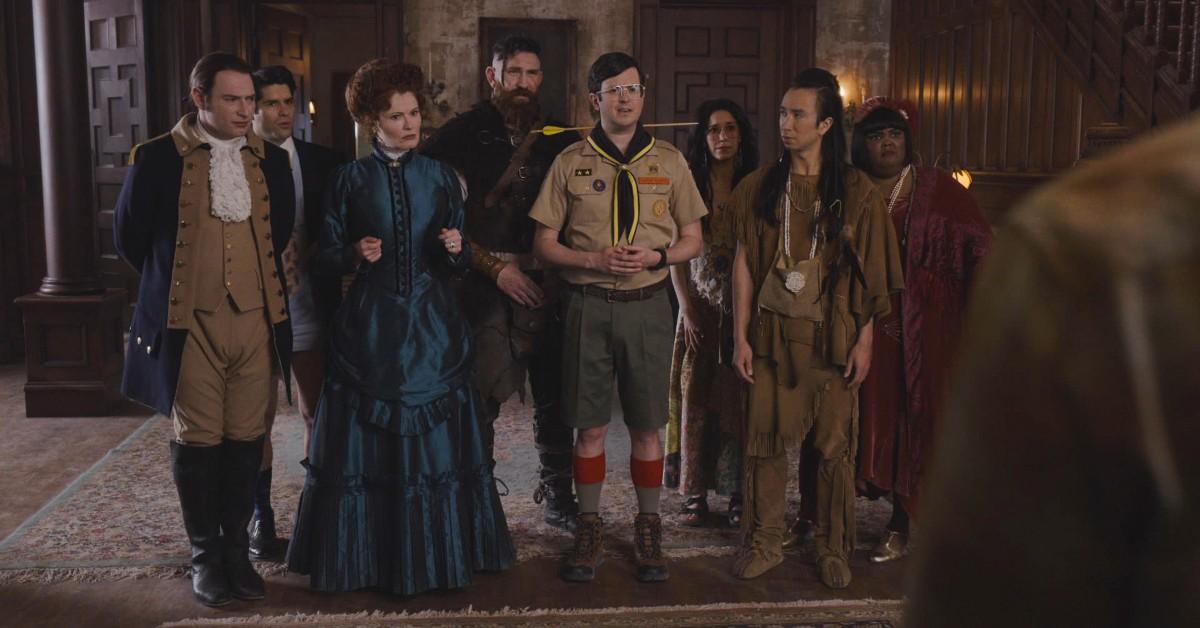 Spoiler alert: The following article contains spoilers for the Season 1 finale of Ghosts on CBS.
Sam Arondekar (Rose McIver) never planned on inheriting the old Woodstone Mansion, nor did she anticipate gaining the ability to see ghosts after a near-death accident.
However, that's exactly what happened in Season 1 of the CBS sitcom Ghosts. Sam and Jay (Utkarsh Ambudkar) become determined to convert the Woodstone into a B&B, and hilarious chaos naturally ensues when the mansion's ghosts try to intervene in their efforts.
Article continues below advertisement
After a whole season full of comical mishaps, Sam and Jay are finally ready to welcome their first B&B guests in the Ghosts Season 1 finale. What happens when the Farnsbys come over to deliver a 'congratulations' dessert to Sam and Jay? (Hint: There's a reason why this episode is titled "Farnsby & B").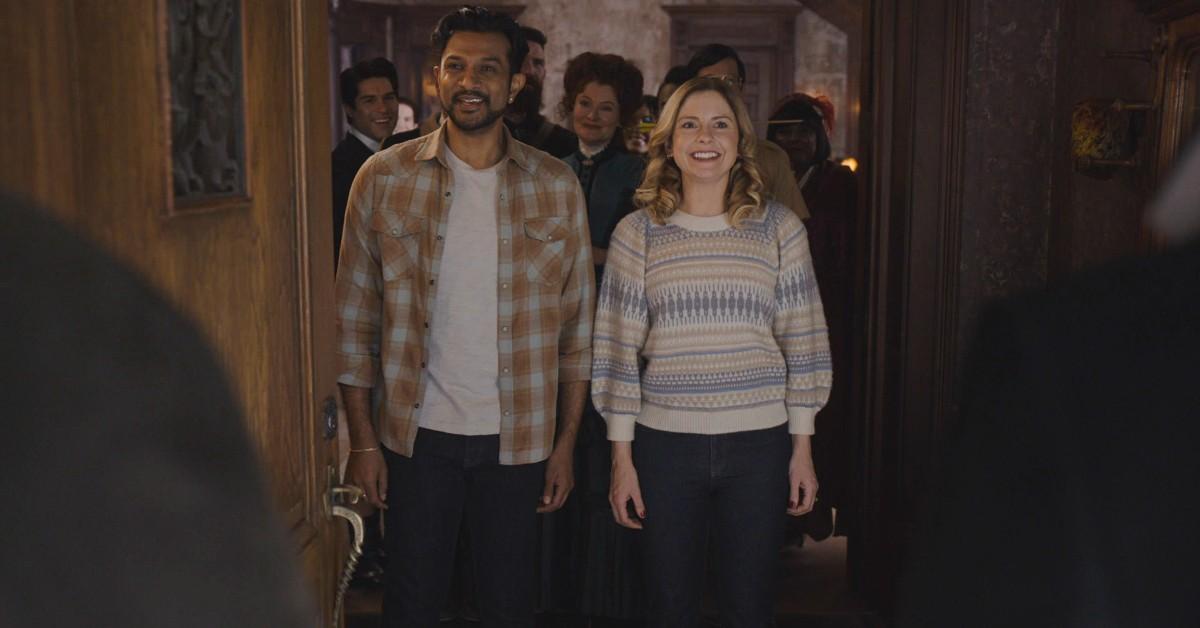 Article continues below advertisement
Thorfinn's confession.
Henry (Mark Linn-Baker) and Margaret Farnsby (Kathryn Greenwood) offer to buy the Woodstone from Sam and Jay, because they don't want to be next door neighbors to a B&B. Jay refuses. As a result, the obnoxious Farnsbys continue to demonstrate that they're the neighbors from hell by starting their own B&B: The Farnsby & B.
To add insult to injury, they steal Sam and Jay's first guests. As if things couldn't get any worse (they always do), Mark (Tristan D. Lalla) informs Sam and Jay that they have termites. Thor (Devan Chandler Long) realizes that he may have caused all of Sam and Jay's mansion-related misfortunes.
He confesses to the other ghosts that he placed a Norse curse on the mansion back when the ghosts were all still determined to scare Jay and Sam away.
Article continues below advertisement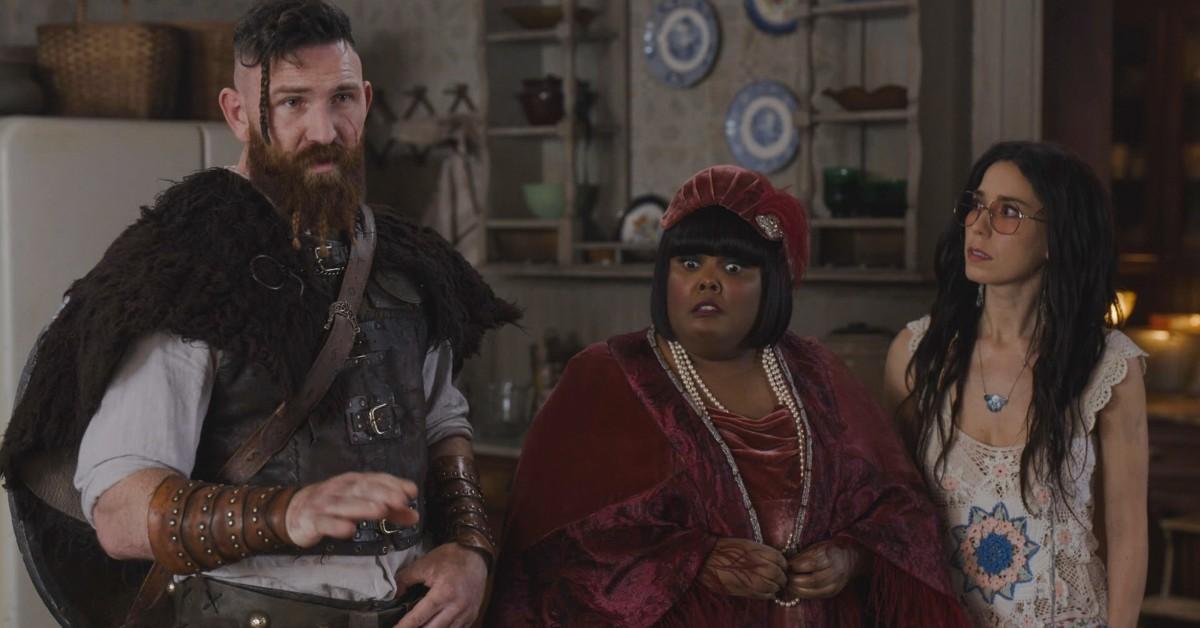 After admitting to Sam and Jay what he did, Thorfinn reveals the magic anti-curse antidote: sugar and cinnamon. After procuring the ingredients, Sam and Jay prepare to lift the curse ... but Sam hesitates. If the antidote reverses everything bad that occurred in the mansion, would that mean Sam would lose the ability to see the ghosts?
In the most heartwarming scene in the entire season, the ghosts tell Sam how much she means to them, and how she's made their afterlives better.
Article continues below advertisement
Of course Sam can't lift the curse after that. She tells Jay that instead, they should try to beat the Farnsbys at their own game: pickleball! They lay it all on the line. If the Farnsbys best them, they'll sell them the mansion and leave town. However, if Sam and Jay win, the Farnsbys have to stop their B&B and leave them alone.
Sam and Jay end up winning the match by default after Henry injures himself. They gain the Farnsby & B's guests as a result.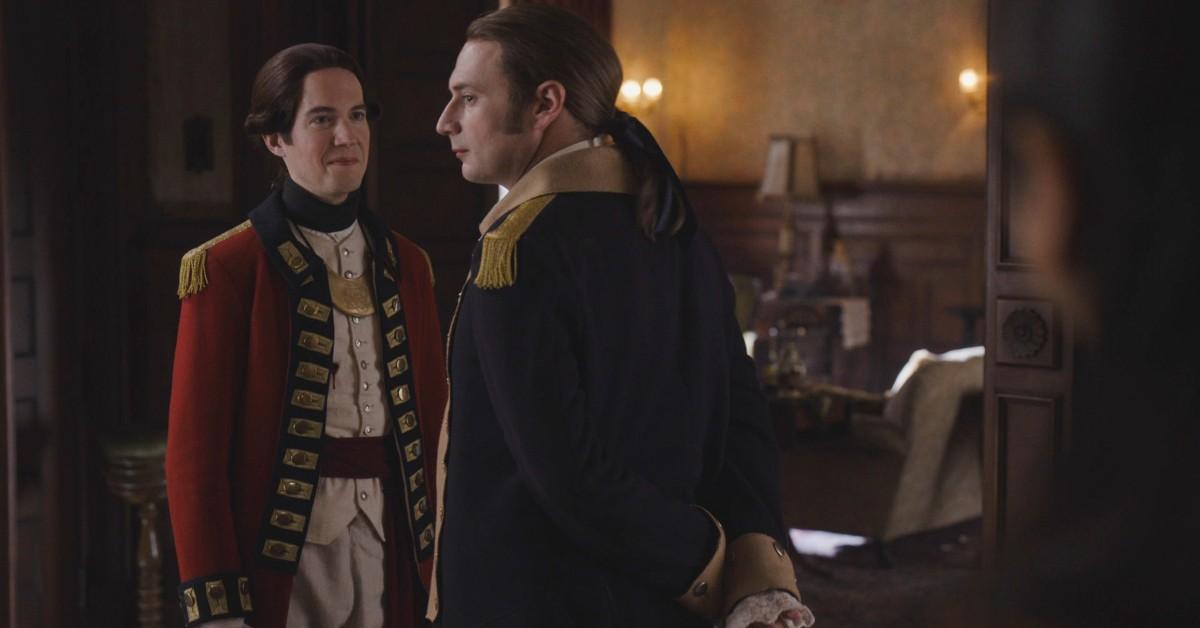 Article continues below advertisement
Isaac also confesses his truth.
Earlier in the episode, Hetty (Rebecca Wisocky) encouraged Isaac (Brandon Scott Jones) to finally tell Nigel (John Hartman) his true feelings, incorrectly quoting lines from the musical Hamilton in the process (the way Hetty brings up Isaac not throwing away his shot is hysterical).
Isaac goes looking for Nigel and finds Jenkins (Christian Daoust) instead. Jenkins tells Isaac that Nigel was finally able to move on past the afterlife, leaving Isaac disheartened and regretful.
However, it turns out Jenkins was lying through his ghostly teeth. Nigel was still around. Apparently Jenkins and Nigel hooked up in the past, and Jenkins never got over it. So Jenkins lied to Isaac to try to keep him apart from Nigel.
Relieved, Isaac finally tells Nigel how he feels. Nigel reciprocates his feelings, and Hetty happily tells everyone she knew Isaac's secret all along.
Article continues below advertisement
Sam and Jay finally get to greet their first Woodstone Mansion B&B guests, only to fall through the floor (darn termites) — but don't worry Ghosts fans, this isn't the end. Ghosts has already been renewed for a second season. Happy haunting, everyone!
You can stream Ghosts Season 1 on Paramount Plus.