Flight Attendant Makes Barefoot Women Put Shoes Back On, Sparking Debate on Passenger Etiquette
Two women on a flight together recorded their flight attendant telling them they can't take their shoes off while flying.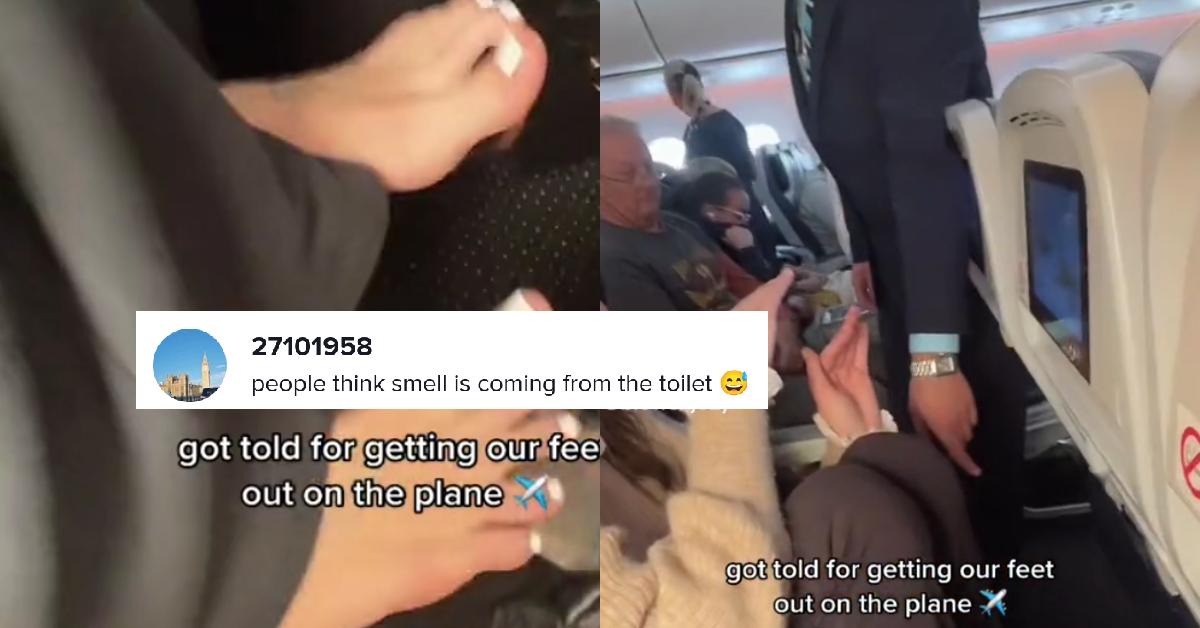 We've all been either tempted to do it or have done it before: kicked off our shoes on a long plane ride. If you've got the confidence that your feet don't stank, what's the harm in slipping your kicks off while you debate whether or not you want to pay for the wifi on board to "get some work done", but then you just end up sending mean tweets and troll TikTok responses to Disney adults who need to get a grip?
Article continues below advertisement
Well, it turns out that apparently there are some flight attendants who will instruct you to slip your loafers, high heels, sneakers, flip flops (gross), slides, slippers, wedges, or whatever it is you've got on your feet right back on, which is something that these ladies learned the hard way while aboard a flight.
In a clip uploaded by @blowsxjozy, two women can be seen with their bare feet out in a plane as a flight attendant stands by them, pointing to their feet.
Article continues below advertisement
Now in case you're thinking that this guy shares the same interests as Idris Elba and Quentin Tarantino, that doesn't seem to be the case as the TikToker writes in a text overlay for the video: "got told for getting our feet out on the plane"
Article continues below advertisement

It's understandable why they would be instructed to put their shoes back on in that situation: their bare feet were exposed on the plane, and apparently, Travel + Leisure strongly advises travelers against taking off their shoes while flying.
Article continues below advertisement

The biggest reason? It could be pretty bad for your health. The outlet writes that "generally speaking, airplane cabins are not very clean." While trays and seats are wiped down/sprayed, the carpets your feet are resting on do not go through deep cleaning all that often.
Article continues below advertisement

"The frequency varies by airline, but deep cleans typically happen once every four to six weeks," Travel + Leisure writes.
They even consulted with David Krause, owner of SyQuest USA, a cleaning product manufacturer about the practice, and they strongly advised against fliers kicking off their shoes mid-flight.
Article continues below advertisement

The main reason is that you could be exposed to particular bacteria and viruses you would otherwise not contract had your shoes and socks been on, like toe fungus.
Article continues below advertisement

'"Those who decide to go barefoot might be picking up bacteria and viruses that could negatively impact their health. Likewise, the concern of picking up a fungal infection is always there as well."
Article continues below advertisement

Plus there's the added element of potentially grossing out other passengers, like this one Redditor who snapped a photo of one passenger's truly revolting, and medically concerning feet they decided to put up on their armrest, complete with crusty white specs and all.
Article continues below advertisement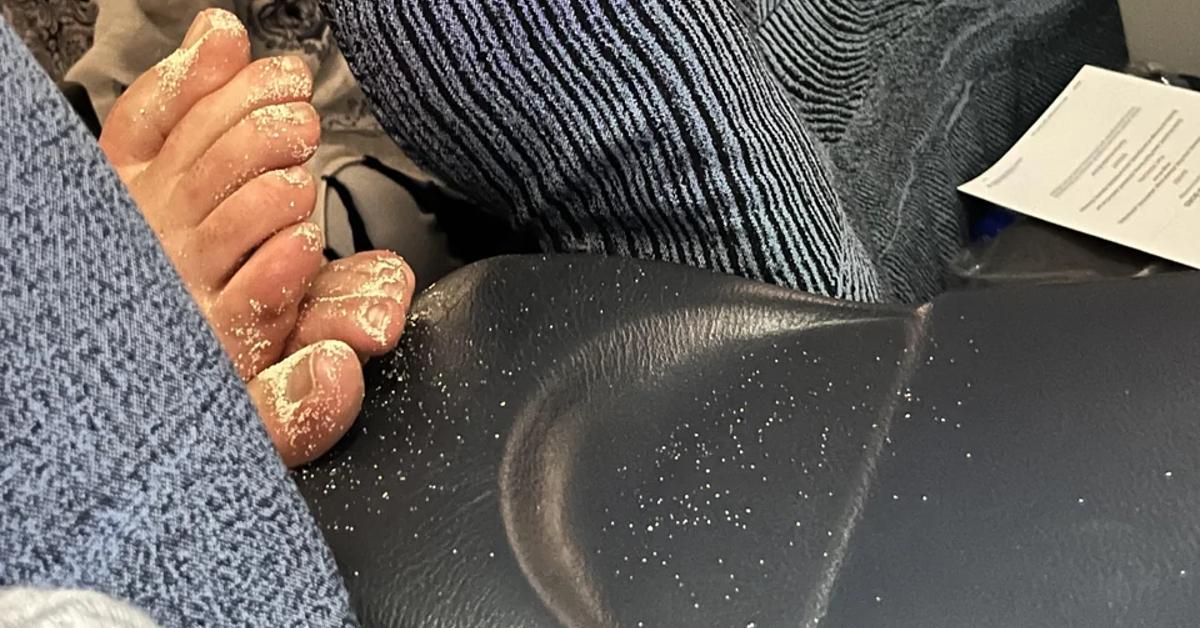 How do you feel about passengers taking their shoes off on a plane? Do you think it's fine as long as they've got a pair of socks on and they don't smell bad? Or do you think that it's best to just keep your feet inside of your shoes, and you should just wear something comfortable while you're traveling?