Creepy Zillow Listing Has the Internet Wondering What Exactly Previous Owners Were Doing
A Zillow listing with a strange layout has folks on the internet speculating with a lot of dark theories as to what its original purpose was.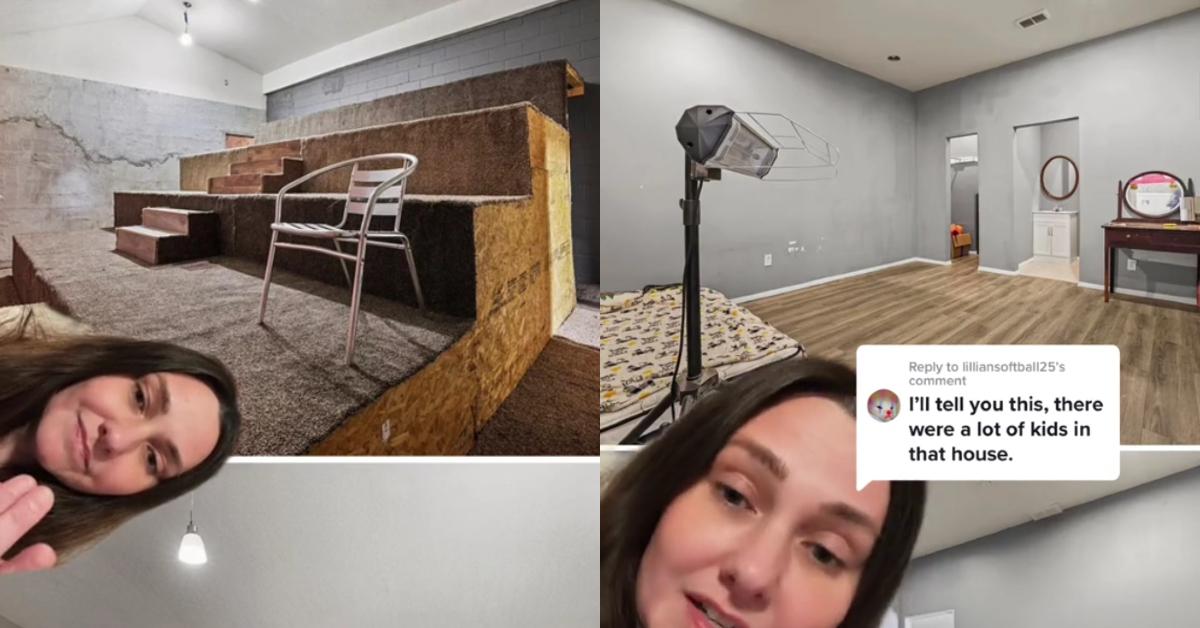 People are allowed to entirely be themselves in their homes. It's one of the few places where folks can cut loose and play out whatever they want. And while most people just want to play out having a climate-controlled space that's pest-free, with decent lighting, and with enough room for their stuff and utilities that work, others use their living spaces as a means of expressing themselves.
Article continues below advertisement
You've got folks who like to hang up hilarious bedroom signs above their mattresses and forgot to take them down (or intentionally leave them up) while snapping photos of their abode to list on the popular home research site.
And then you've got people with some eccentric ideas about what their place should look like and want to share the joy of their vision with others, even if there's probably a very, very niche market of folks who would ever want to live in something like that.
Now, there's a listing trending on TikTok that has some folks concerned, and coming up with all sorts of theories as to what could have been going on, or is currently going on, within its walls.
Article continues below advertisement
The TikTok account @zillowastrophes highlighted a home that looks like it was once some kind of industrial building that was repurposed into being a home, but there were several fixtures, items, and setups in the house that raised a ton of questions from folks who viewed the property.
Article continues below advertisement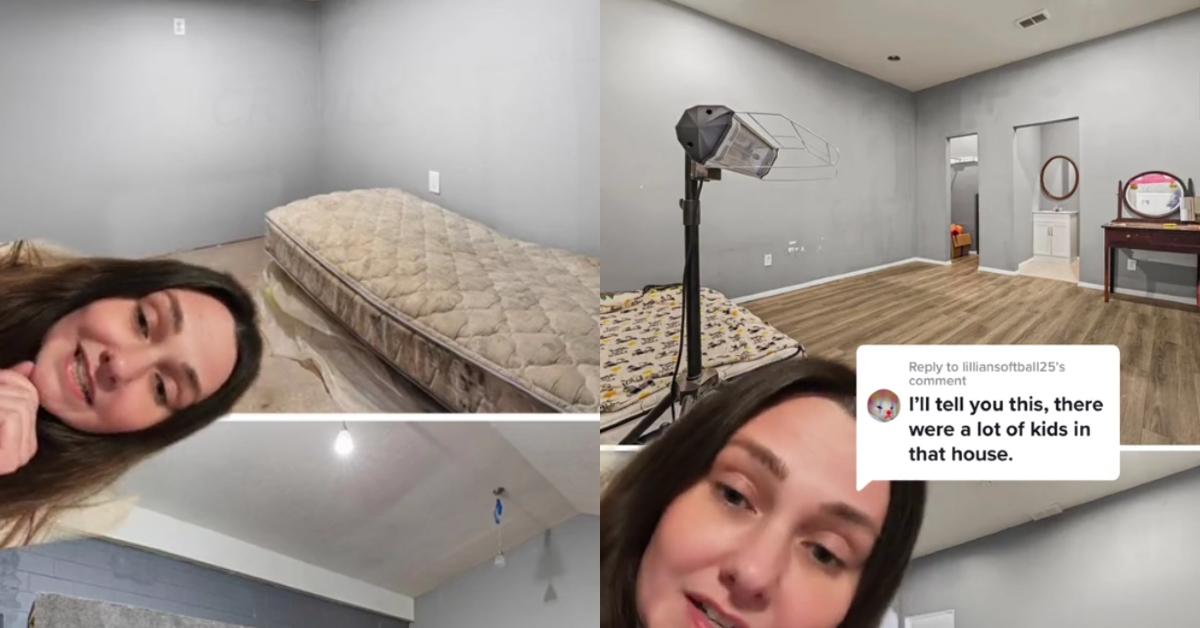 It's a $600,000 5 bedroom, 6 bathroom, 8,880 square foot space located in Zanesville, Ohio, that doesn't appear to be on the platform any longer after searching for homes in the area within this price range.
In the beginning of the clip, the TikToker shows off what appears to be a normal looking, modern home.
Article continues below advertisement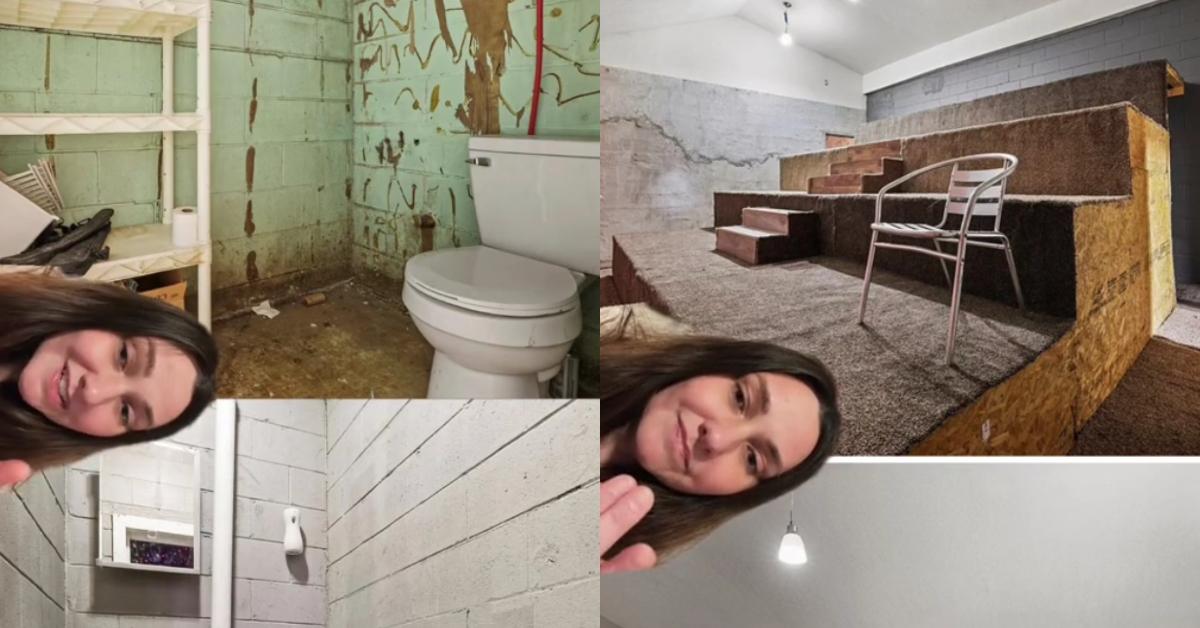 As the clip progresses, however, the TikToker begins to show off a strange, unfinished bathroom in a basement, bedrooms that have a flood-light stand set ups in them with minimal furniture, but all of them are decked out with vanity mirrors. There is a master bedroom in the house that's covered with a Pittsburgh Steelers bed set, as well as a part of a basement with chairs a stage with a pole set up in the middle.
Article continues below advertisement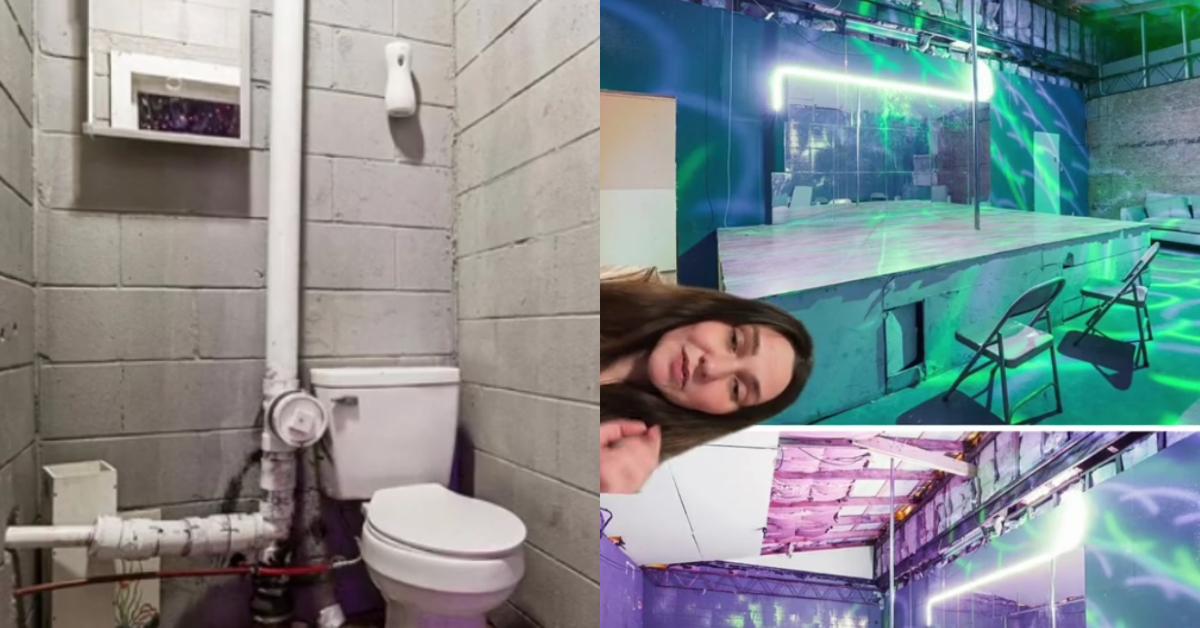 There also appears to be an auditorium type seating area with bench-staggered seating made out of unstained boards of wood coated with carpet that face a small projector screen hanging from a wall.
Article continues below advertisement

Perhaps the gnarliest image from the house, however, is a small room that shows a stained, bare mattress pushed off into a corner of the room. The photo promoted one user to write: "why did they not just take the pictures empty... who said yes let's photograph a STAINED mattress."
Article continues below advertisement

However, The Cincinnati Enquirer looked into the property and wrote that it was owned by contractor Wayne Gheen Jr. who purchased laundromat that was purportedly in deep disrepair. He would go on to convert the building into a large home with a focus on partying.
Article continues below advertisement

Gheen says that he has a lot of friends, and upwards of 500 people would be in the home at any given time. He set up pool tables, a lounge area, DJ equipment, and a bar where people would come in to hang out. However, he started having trouble with authorities after he was accused of running a night club in the building, despite it being zoned as a single family home.
Article continues below advertisement

The outlet quoted Gheen as saying: "Over the course of the parties, there was no crime, no drugs, no fights, just a bunch of friends. I know everyone, I got a lot of friends. People from the public tried to come too and the city came down hard on me. They said I couldn't' do it … After I dumped $50,000 or $60,000 in the basement, they pretty much told me I can't charge people at the door and let them drink."
Article continues below advertisement

Gheen said that upon selling the home he would consider purchasing "a bar with the proceeds." Sounds like Gheen went ahead and built himself a smaller version of Kid Rock's party White House replica that he owns in Nashville, Tenn.