A 'Girls Trip' Sequel is "Underway" — Here's Everything We Know About 'Girls Trip 2'
The comedy 'Girls Trip' is getting a sequel. Queen Latifah, Regina Hall, Jada Pinkett Smith, and Tiffany Haddish will all return for this next installment.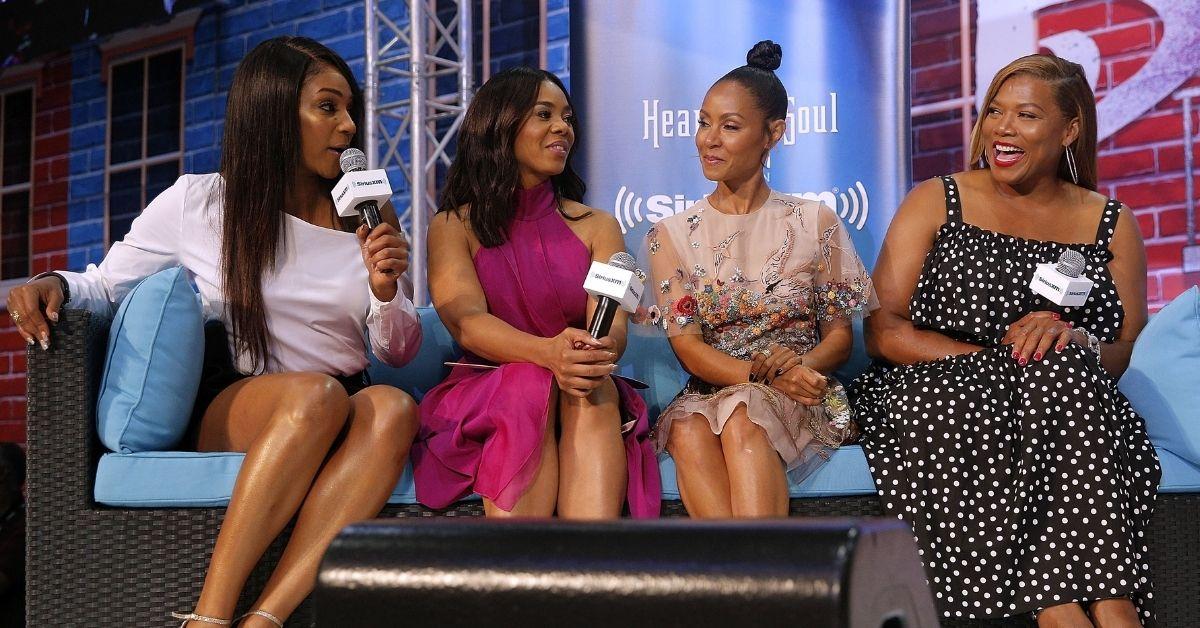 What's a good movie to watch during a girls' night? Girls Trip, of course! The 2017 title stars four female friends — Sasha (Queen Latifah), Ryan (Regina Hall), Lisa (Jada Pinkett Smith), and Dina (Tiffany Haddish) — who are collectively known as the Flossy Posse.
The fictional friends have known each other since childhood, but unfortunately, they drifted apart as they got older.
Article continues below advertisement
However, they reunite to travel to New Orleans together for the annual Essence Festival — and let's just say that their bond is stronger than ever after a few hilarious and drunken shenanigans. Think of the flick as an all-female version of The Hangover.
But as we're sure you already know, The Hangover was given a second and third installment. So, will Girls Trip ever get a sequel? Here's what we know so far.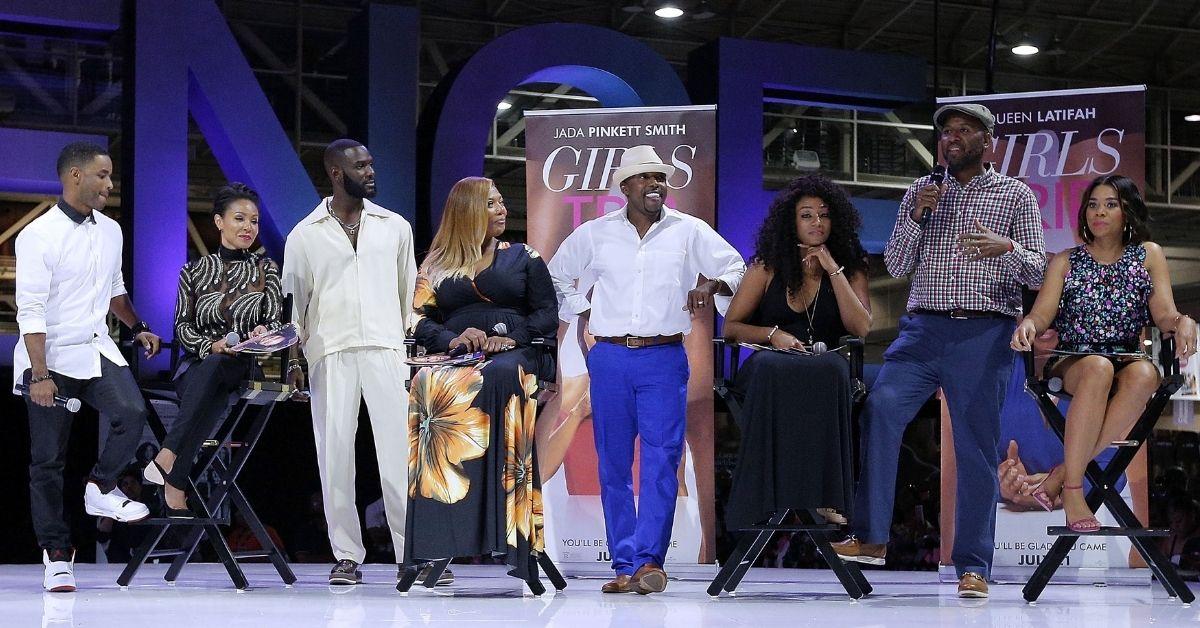 Article continues below advertisement
Will 'Girls Trip' ever have a sequel?
Yes. Girls Trip 2 is happening! Girls Trip producer Will Packer announced the exciting news on Good Morning America on Jan. 21, 2022.
"Can't we all use a post-pandemic trip, my friend?" he posed to host Michael Strahan during the broadcast. Will continued: "I think that the time is actually right, and this is something that I will tell you and break right now at GMA: the Girls Trip 2 sequel, we are underway."
He further shared that "the ladies are in" and he has already spoken with the movie's director.
While details continue to be ironed out, Will noted that this upcoming sequel will make light of current times, as this will be the Flossy Posse's first trip together post-pandemic. Which, if you ask us, already makes it sound like it will be wilder than the original.
Article continues below advertisement
Speaking of the pandemic, Tiffany Haddish revealed to HuffPost in March 2020 (aka the early aughts of COVID-19) that she and her Girls Trip co-stars caught up with each other on Zoom. But what started as a mini-reunion quickly turned into a sequel brainstorming session.
Article continues below advertisement
Which wasn't a surprise given that Queen Latifah had told People in May 2019 that the girls of Girls Trip were game for a sequel. "Everybody's in, Everybody's down for No. 2 … so we're just waiting for a script,'" she said, while teasing some potential destinations for sequel. "I've been throwing Rio [de Janeiro] from the beginning … definitely down with South Africa too," she revealed.
Article continues below advertisement
Girls Trip, which turns five this summer, was written by Black-ish creator Kenya Barris and Tracy Oliver, who both co-created the story with Erica Rivinoja. Surprisingly enough, it was based on an actual experience that Tracy and Erica had.
The film earned itself a 92 percent score on Rotten Tomatoes and received a number of awards since its release, including two Black Reel Awards, two NAACP Image Awards, and an MTV Movie & TV Award.
When is the 'Girls Trip 2' release date?
It is unknown when Girls Trip 2 will be released. However, given that it was announced in early 2022, there's a good chance it won't be ready until later this year or sometime in 2023.