Ken Jeong Is Still BFFs With Everyone From 'The Hangover' (EXCLUSIVE)
We asked Ken Jeong about his relationship with the cast of 'The Hangover' and he says the cast and crew is still incredibly tight. (EXCLUSIVE!)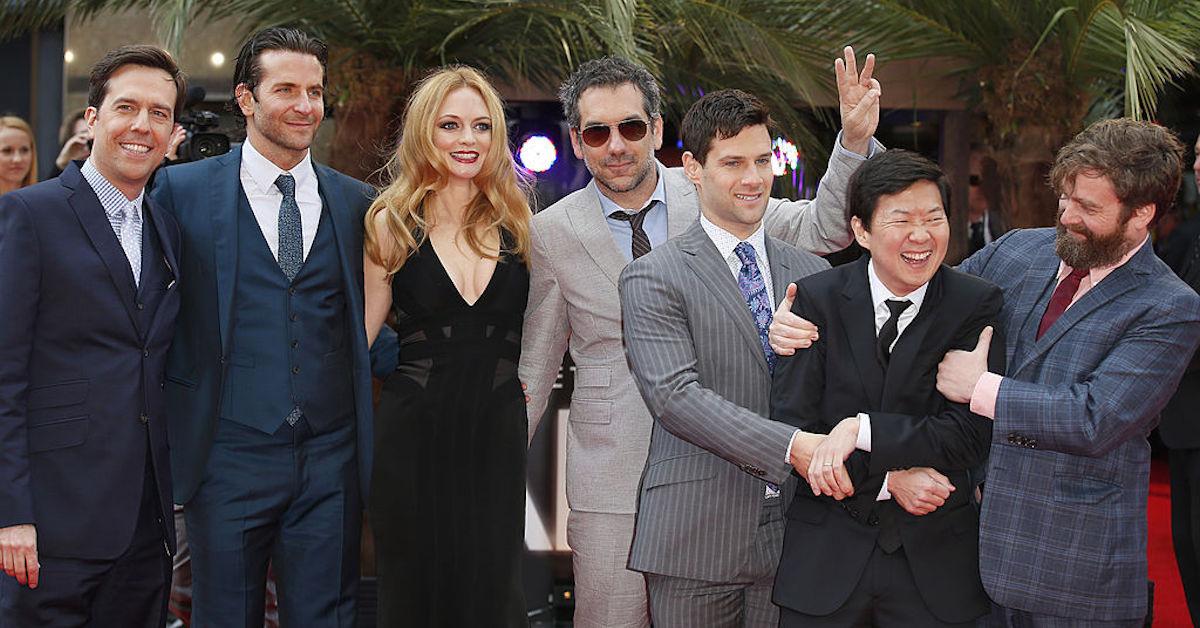 The first time I remember seeing Ken Jeong on-screen, he was leaping out of the trunk of a car butt naked in the 2009 comedic masterpiece, The Hangover... truly an unforgettable scene in cinematographic history.
As you would probably imagine, playing Mr. Chow helped Ken create lifelong friendships with the film's leading actors — the undeniably silly role had to have been a real conversation-starter behind the scenes.
Article continues below advertisement
But really, upon mentioning the film in an exclusive interview with the 50-year-old actor, Ken's eyes lit up almost instantaneously — he had nothing but positive things to say regarding the cast and crew from the Golden Globe award-winning film, highlighting the acting experience it gave him.
Article continues below advertisement
Ken sees the cast and crew once a year.
When I asked Ken if he still keeps in touch with the stars of the trilogy (Bradley Cooper, Zach Galifianakis, Ed Helms, or the director, Todd Phillips), Ken said all of them are still "tight."
"I'm in touch with everyone," Ken says with exuberance. "Just texted Todd [Phillips] a couple of weeks ago. I've seen everyone at least once this year," Ken continues, scouring his inbox to double-check himself. "I think we're all pretty tight."
Article continues below advertisement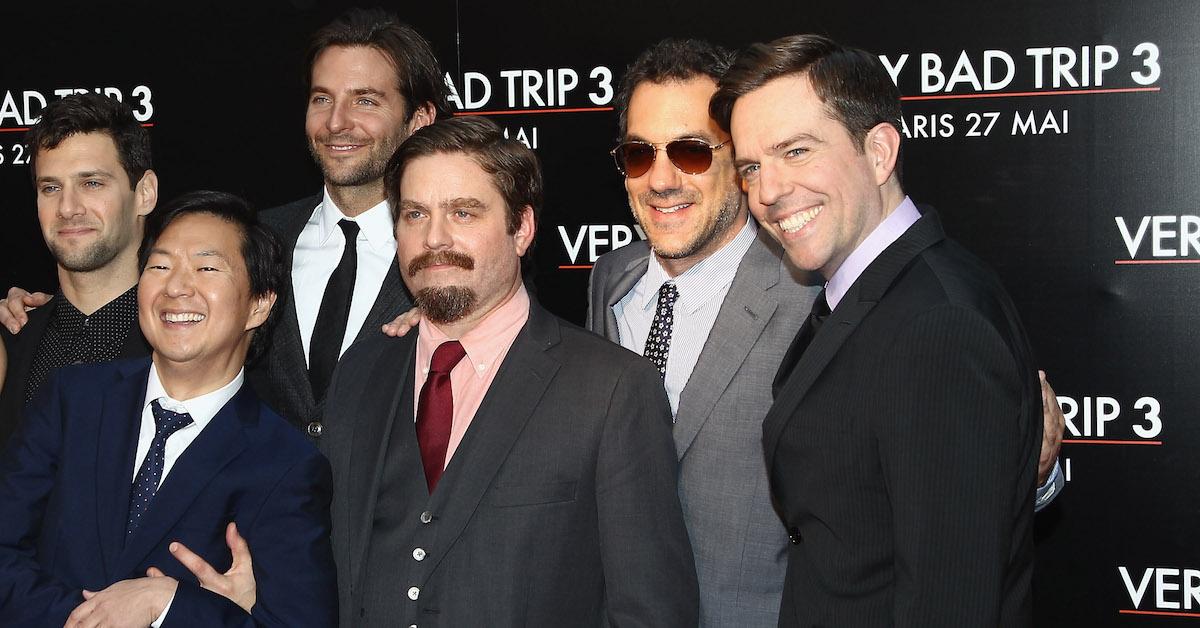 Ken Jeong also attributes all of his fame to The Hangover.
However, The Hangover wasn't Ken's first role ever — in fact, he also had minor roles in Pineapple Express as well as Knocked Up.
But the actor says he would not be the famous actor he is today if it weren't for his role as Mr. Chow from the movie we all know and love.
Article continues below advertisement
"If it wasn't for The Hangover, I wouldn't be here talking to you," Ken tells me. "I would not have a career if it wasn't for The Hangover. All of the success I've enjoyed is because of that."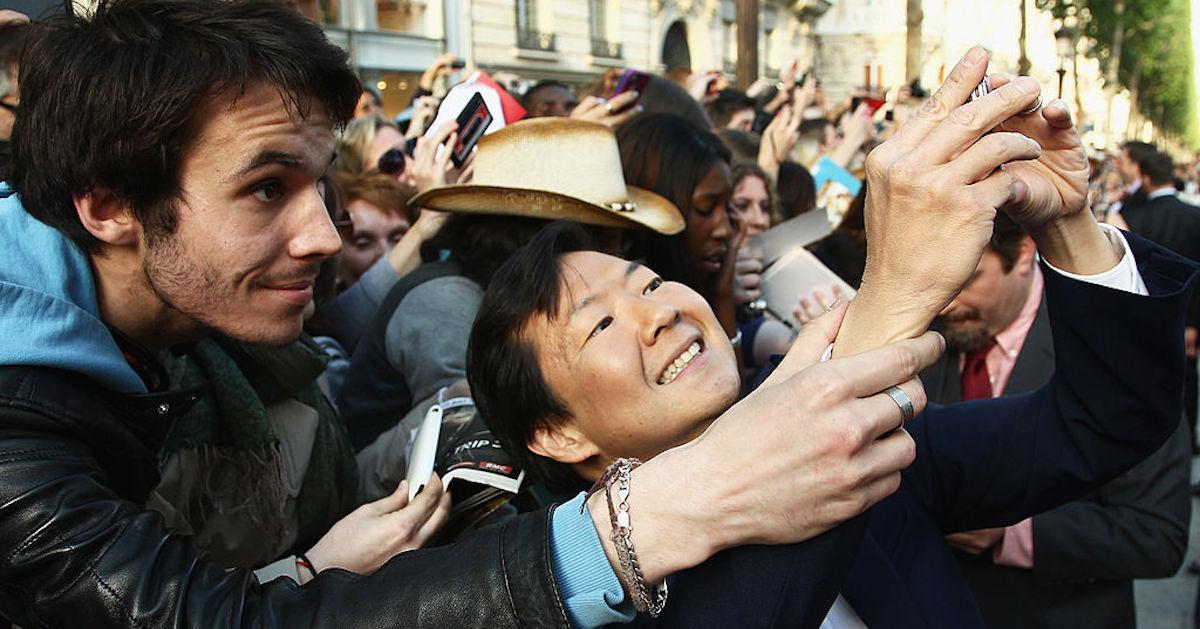 Article continues below advertisement
But if The Hangover made Ken famous, he says Community made him a better actor.
If you aren't familiar with Community, let me bring you up to speed: it was an NBC sitcom that aired for six seasons, following a group of students taking classes at a community college.
Ken played the character of Ben Chang — also known as Señor Chang — who was the Spanish teacher at the school. Ken and I agreed that the show was vastly underrated, and he said that being on the show made him an overall better actor.
"It never gets enough credit," Ken laughs. "To me, if The Hangover made me famous, Community made me a better actor."
"I worked with Donald Glover — (I shared a trailer with him for five years!), I worked with Jim Rash, who is an Academy Award winner, Joel McHale, Alison Brie, Gillian Jacobs, and Jon Oliver... it was like the best of the best, like the Avengers of comedy, or something," Ken gushed.
Article continues below advertisement
Ken clearly maintains strong relationships with the cast of The Hangover, as well as Community. And it seems as though he's eternally grateful for both experiences.
Catch Ken Jeong working on his latest project, Masked Singer, on FOX, Wednesdays at 8 p.m. ET.