This Tiktok Highlights the Cryptic Glitter Industry — Let's Talk Shortage Conspiracy Theories
Is there a glitter shortage? If so, where is all the glitter going? TikTok and Reddit users shared conspiracy theories on all things related to the shiny stuff.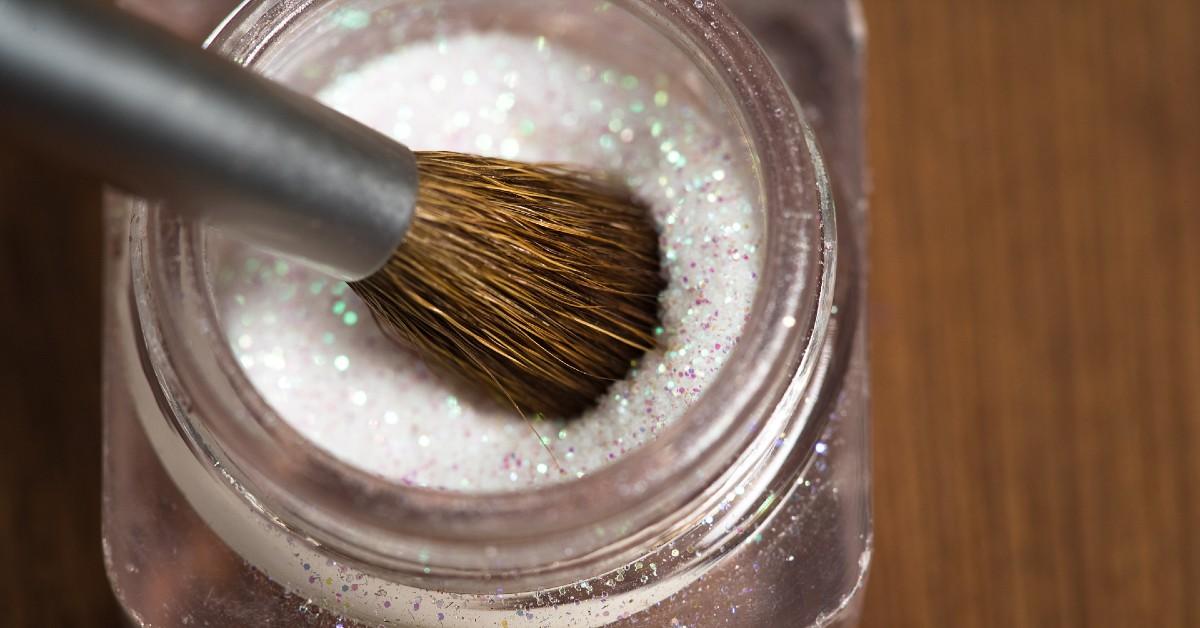 Never in a million years did we think TikTokers would be losing their minds over glitter shortage conspiracy theories, but here we are. And after we did a bit of digging, we're also invested in the sparkly matter. Who knew the glitter industry would be so cryptic?
Article continues below advertisement
TikToker Rae — aka @maxedoutmommy — posted a viral TikTok about the puzzling alleged glitter shortage. With over 1.4 million views, her video highlights suppliers, the industry's bizarrely secretive nature, and conspiracy theories surrounding where all the glitter is going. Hilariously, in the TikTok video, Rae enthusiastically explains the situation to her husband via an informative PowerPoint presentation.
Her main source is a 2018 New York Times article titled "What Is Glitter?" Though the surprisingly juicy piece is four years old, TikTok and Reddit are blowing up the story in 2022. Let's get acquainted with all things glitter.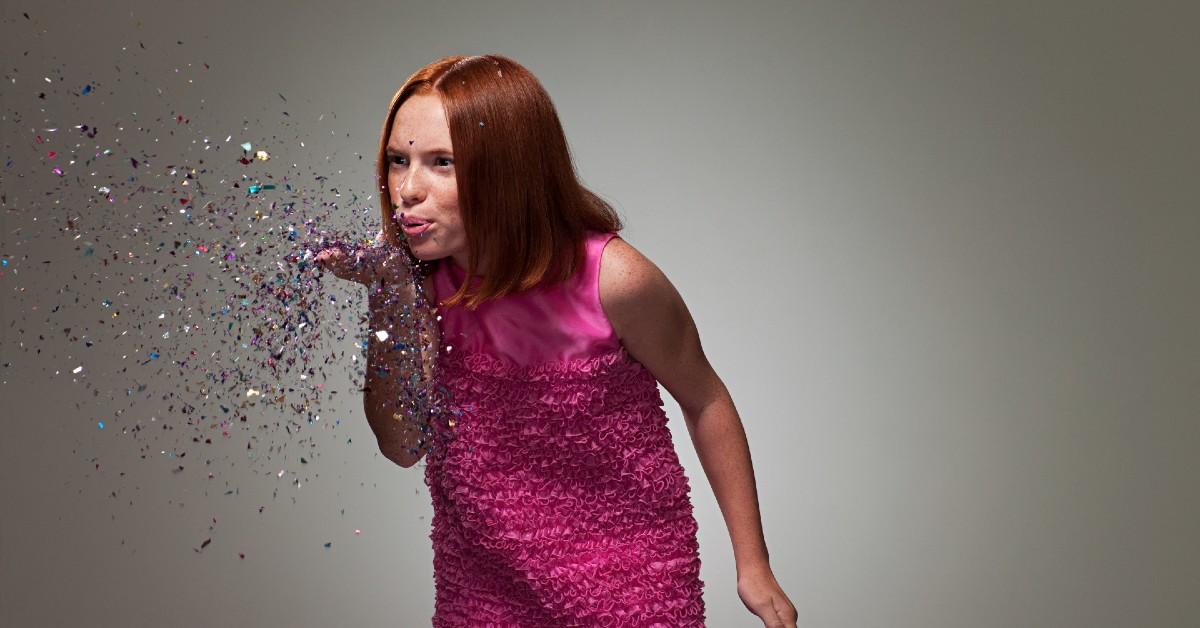 Article continues below advertisement
What is glitter?
In short, glitter is "aluminum metalized polyethylene terephthalate," as detailed by The New York Times. "Most of the glitter that adorns America's name brand products" comes from one of two facilities. Both of them are located in New Jersey of all places. While one anonymous company refused to answer any questions (totally sketchy, but okay), Glitterex was happy to speak to The New York Times' Caity Weaver.
Glitterex's CEO and president, Babu Shetty, briefly explained what glitter is. Showing Caity a piece of polyester film, he said that "people might know [it] as mylar."
"It's the same polymer as used in a water bottle, so FDA-approved. If you cut this you'd get a clear glitter." Clear film is then metalized by evaporating aluminum.
Article continues below advertisement
The process is complex and contains many steps, but we'll leave it at that for the sake of conciseness. Not only that, but Glitterex is extremely secretive about the nitty-gritty details of the glitter-making process.
Caity wasn't allowed to see or hear glitter being made (?), let alone "be in the same wing of the building as the room in which glitter was being made under any circumstance." Apparently, Glitterex's clients are also kept in the dark.
Out of the countless multinational corporations that are Glitterex clients, just Revlon, Inc. gave consent to be named.
Article continues below advertisement
Where is all the glitter going?
Though the NYT article doesn't mention a shortage, the internet is swirling with rumors concerning a shortage of the shiny microplastics.
First, what products use glitter? Obvious ones include makeup and nail polish, but if you look closely, glitter is EVERYWHERE. The NYT article mentions that glitter is used to decorate credit cards, football helmets, and jet ski paint. The reflective stuff is even used to track animals like polar bears and elephants (glitter poop!) and prevent plywood counterfeiting. (Hidden layers of colored glitter are often inserted into plywood.)
Article continues below advertisement
But Glitterex manager Lauren Dyer refused to expose the industry that serves as Glitterex's biggest market. We aren't even talking about naming a specific client, we're talking about an entire industry. When asked if she knew which industry it was, she replied "Oh, God, yes." Before giggling, she continued, saying "And you would never guess it. Let's just leave it at that."
As for why she wouldn't reveal the industry, she relayed it's "because they don't want anyone to know that it's glitter." Okay, we need to know.
Upon inspection, Lauren said it would be difficult to tell that this product includes glitter. "Oh, you'd be able to see something. But it's — yeah, I can't," she said. What does it mean?
Article continues below advertisement
TikTok and Reddit boast conspiracy theories about the mysterious glitter-purchasing industry.
TikToker Rae — who is seemingly very invested in the strange glitter conundrum — shared that the leading theory on TikTok and Reddit surrounds boat paint. However, considering jet ski paint and "automotive grade pigments" are brought up in the article, Rae doesn't believe that this industry/product is to blame. We like the way she thinks.
Article continues below advertisement
Other theories point to beaches, as some people believe fine glitter is being mixed with sand to make the landscapes more attractive. Interesting. Another theory targets the toothpaste industry. Rae even mentioned a 2014 article by DentalBuzz titled "Crest toothpaste embeds plastic in our gums." Oh the scandal that would be.
Yes, Crest toothpaste does include plastic, but its use of aluminum oxide (a buffering agent) is seemingly not the same as the aluminum used in glitter. According to Cosmetic Dental Associates, the sparkly beads in many toothpastes are made of polypropylene.
Article continues below advertisement
TikToker Sean — aka @seansvv — theorized that high quantities of glitter are being used for military applications. "There's actually a lot of military applications — especially when you talk about explosives and tracing explosives with very small microplastics," Sean said. "Meaning you can ID specific explosives just by using a microscope at blast locations."
So, what are your theories? (Could the culprit perchance make edible products?)