Tyler Mahoney From 'Gold Rush: Parker's Trail' Has Prospecting in Her Blood
Tyler Mahoney from 'Gold Rush: Parker's Trail' may be young, but she was born into prospecting and has loved it for years. Get to know her.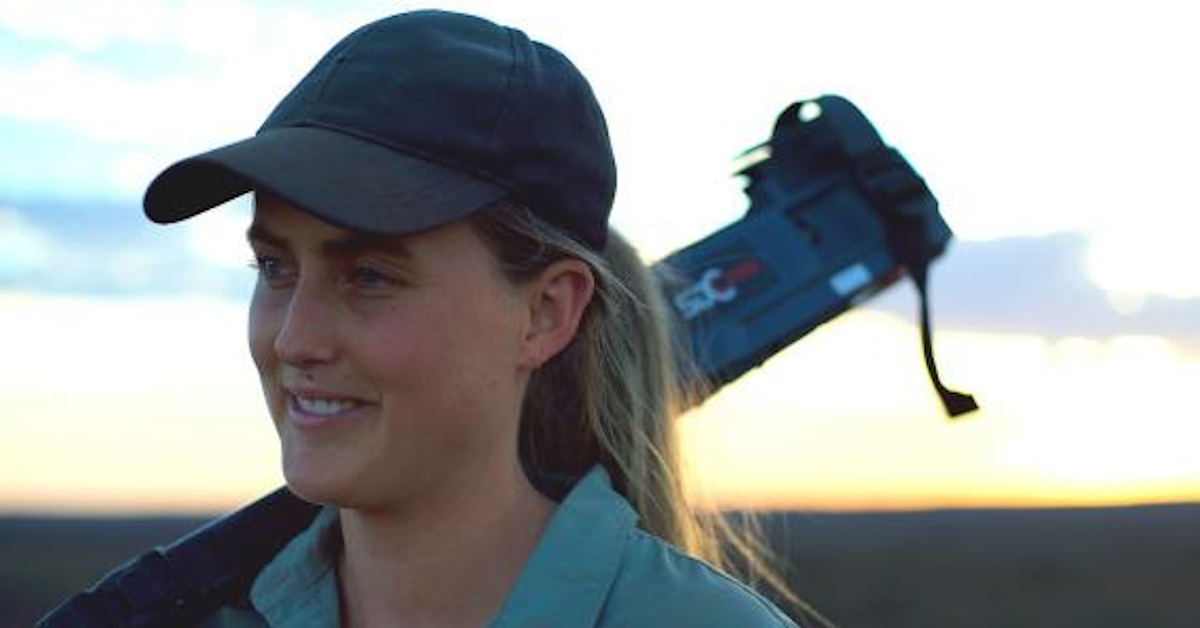 If you're unfamiliar with the gold-prospecting scene, it's easy to get certain ideas in your head about what a prospector looks like. Maybe you're thinking of Tom Waits from The Ballad of Buster Scruggs, or Daniel Day Lewis in the beginning of There Will Be Blood, or you have the image of a rough-and-tumble type who isn't afraid of venturing out into the great American unknown.
Then you have prospectors like Tyler Mahoney on Gold Rush: Parker's Trail.
Article continues below advertisement
Meet Tyler Mahoney, the prospecting prodigy on 'Gold Rush: Parker's Trail.'
Tyler is a fourth-generation gold miner, but her roots aren't planted in the great Gold Rush from 1848-1855. Her forefathers were prospecting in Australia for a long time and Tyler came up in the gold-mining town of Kalgoorlie, an "infamous" mining town. Tyler worked at her parents' shop where she bought and sold huge nuggets of gold in between visiting family-owned mine sites and soaked up tons of knowledge on the beloved mineral.
Because of her extensive prospecting background, Tyler has developed the ability to "geographically pinpoint" a nugget's origin. In addition to being a master geologist, her interactions with miners over the years have afforded her an ability to quickly see through the tall tales that some prospectors like to make: The nuggets always tell her the truth.
Article continues below advertisement
Tyler's a bit of a traditionalist when it comes to mining. On her Discovery channel bio page, it says that she has "a fear of traditional mining skills dying over generations." This is why she founded The Prospectors Club to help educate others on the right way to go about finding gold.
Article continues below advertisement
This gives Tyler unprecedented access to mining secrets and info that is otherwise held very close to the chest. Even though Tyler is young, she is darn good at working an excavator and has no qualms with suffering through a variety of different natural conditions, be it extreme heat or dealing with hordes of pesky bugs. She's seen and dealt with it all.
Article continues below advertisement
In addition to being a successful gold digger, Tyler is also a professional model who's currently represented by Scene Model Management. Standing at 5'11" and with a great-looking portfolio, she could easily get paid to show off clothes and have her photo taken in between prospecting seasons if she chose to do so.
In addition to modeling, she previously ran a boutique jewelry and sustainable swimwear label, born out of a desire to end fast fashion, which is notoriously problematic for the environment. Mae by Tyler is filled with intricately designed jewelry and simple, clean-cut swimsuits, all made locally in Western Australia. As of October 2019, however, Tyler has opted to put this venture on hold to focus on The Prospectors Club.
Gold Rush isn't the first foray that Tyler's had into the world of televised prospecting. She was previously on the Quest TV program, Aussie Gold Hunters along with her mother and father.
New episodes of Gold Rush: Parker's Trail air on Fridays at 9 p.m. on Discovery Channel.