8 Ways Google Subtly Manipulated Employees Into Eating Better
A five-year study of Google headquarters reveals how the company has effectively shifted employees toward healthy eating practices. Here are 8 ways they've encouraged better choices.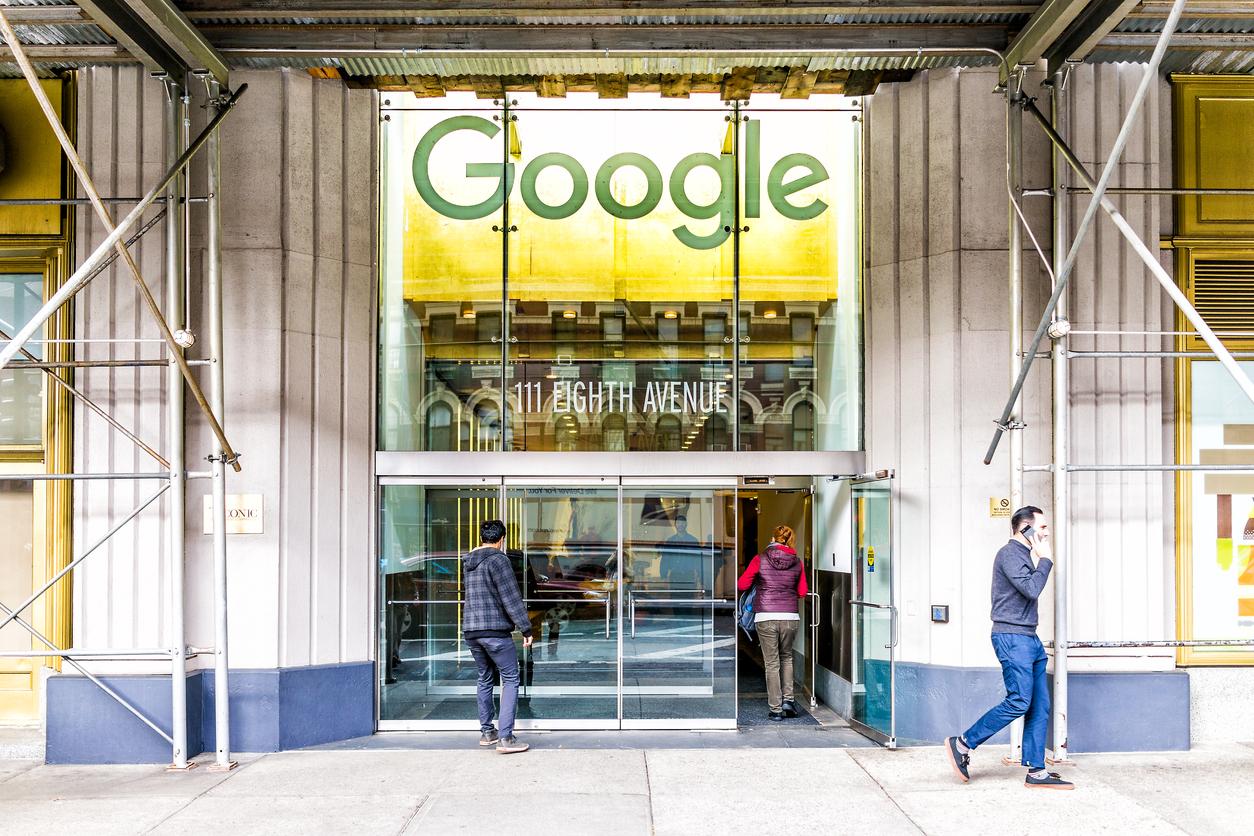 One of the huge perks of working for Google is their legendary cafeterias, where employees eat for free all day. The food is reportedly amazing, chef-quality, delicious stuff, so you'd think the tech giant's staff would be thwarting temptation at every turn. But, to the contrary, a five-year study of the eating habits among Google HQ denizen sho they're actually making smarter, healthier choices about what they ingest. And that's totally by design.
Article continues below advertisement
A fascinating report in One Zero explores how Google's food program has encouraged employees to eat more vegetables and fruits, for fish, and fewer empty calories through sugary snack and sodas. And their methods are not only effective but simple and easy to replicate. Here are 8 ways Google has helped change how its employees eat.
1. No snacks by the coffee machines.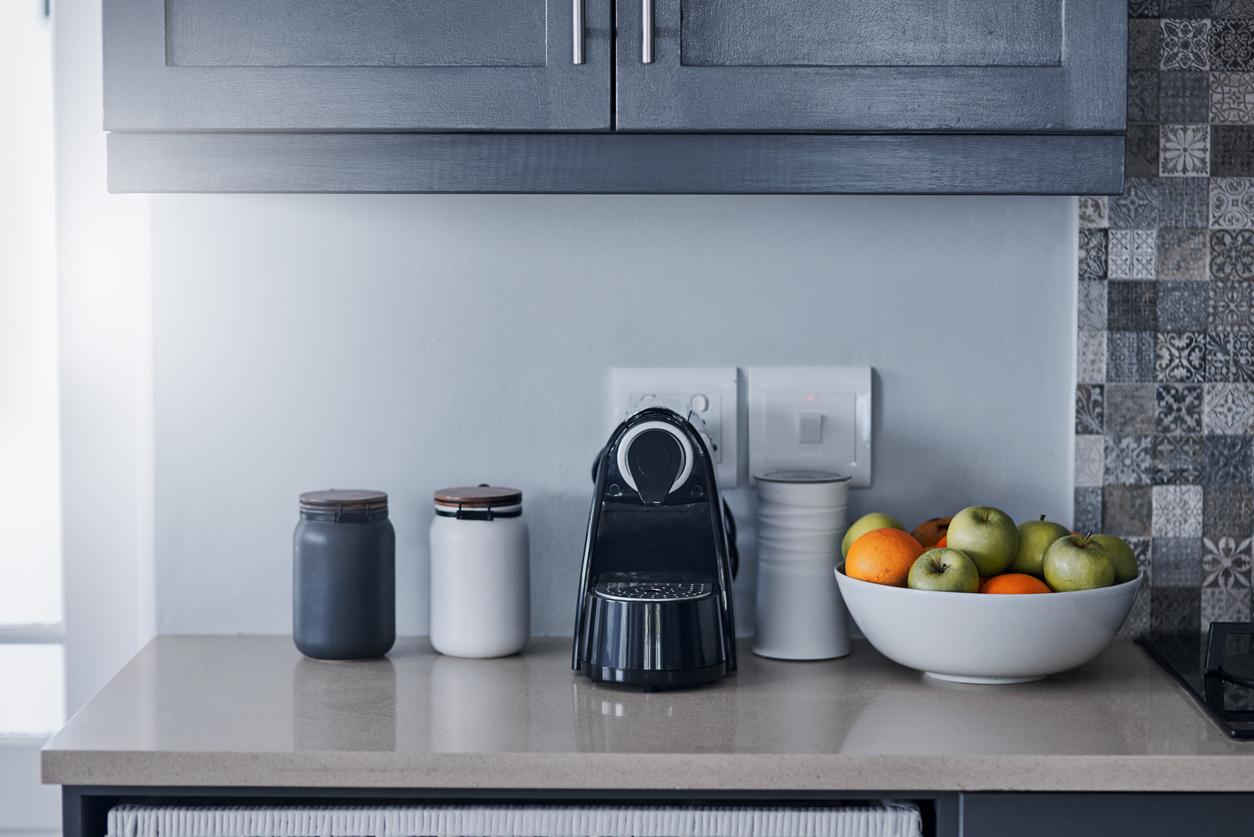 Even though it takes less than a minute to brew a cup of coffee from one of Google's gourmet machines, it's long enough that the temptation to grab a snack grows. So, Google's Director of Global Food Programs, Michael Bakker, experimented with moving snacks farther away from the coffee machines. resulting in a reduction in snacking by up to 23 percent for men and 17 percent for women. Now, the snack tables in these break rooms further curtail temptation by limiting unhealthy options and keeping them in opaque canisters, while a basket of fruit is placed beside the coffee maker.
Article continues below advertisement
2. Spa water is abundant and more accessible than soda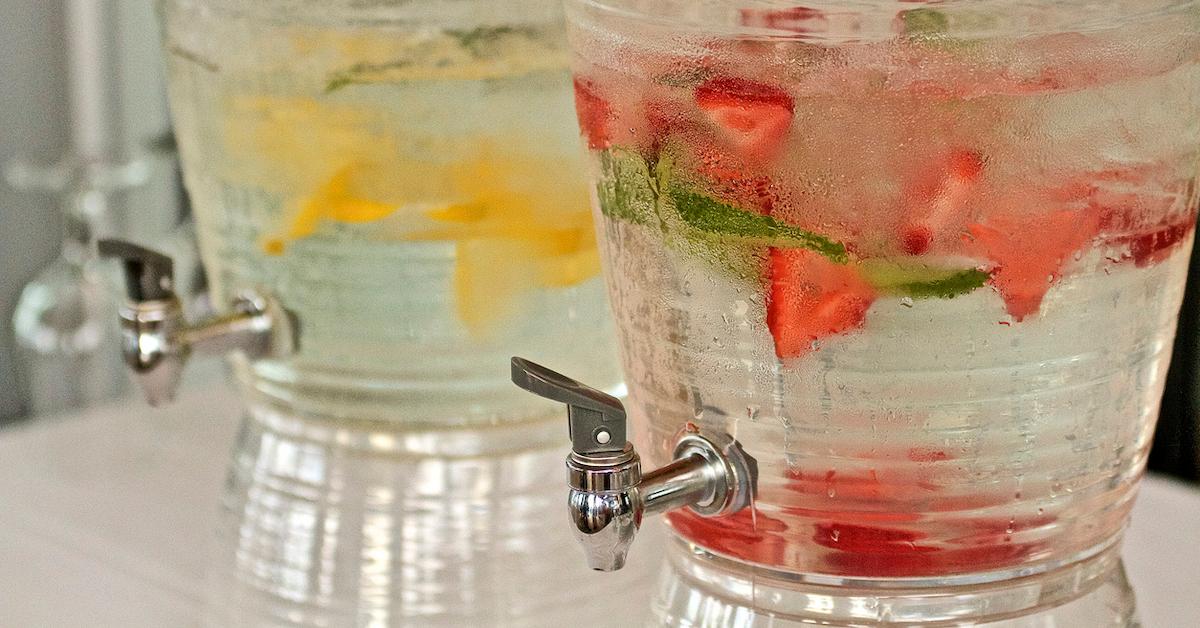 You can have a sugary soft drink if that's what you really crave, but the cafés feature urns of water filled with cucumbers, berries, or lemons everywhere, which encourages people to rely on that instead of bottled water and sodas for hydration.
Article continues below advertisement
3. Smaller plates.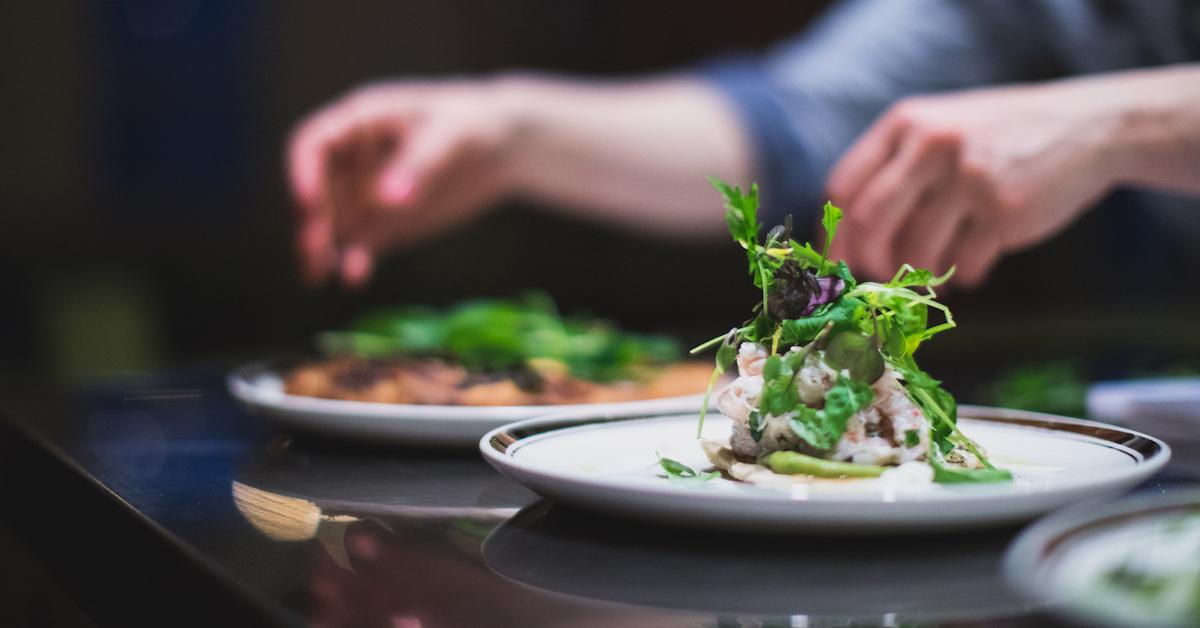 Rather than using 12-inch plates, the buffets in Google cafes are 10 inches wide, which helps encourage portion control. Sure, you can go back for seconds, but the majority of the time, people find that one slightly smaller plate of food is more than enough.
Article continues below advertisement
4. Veggies come first.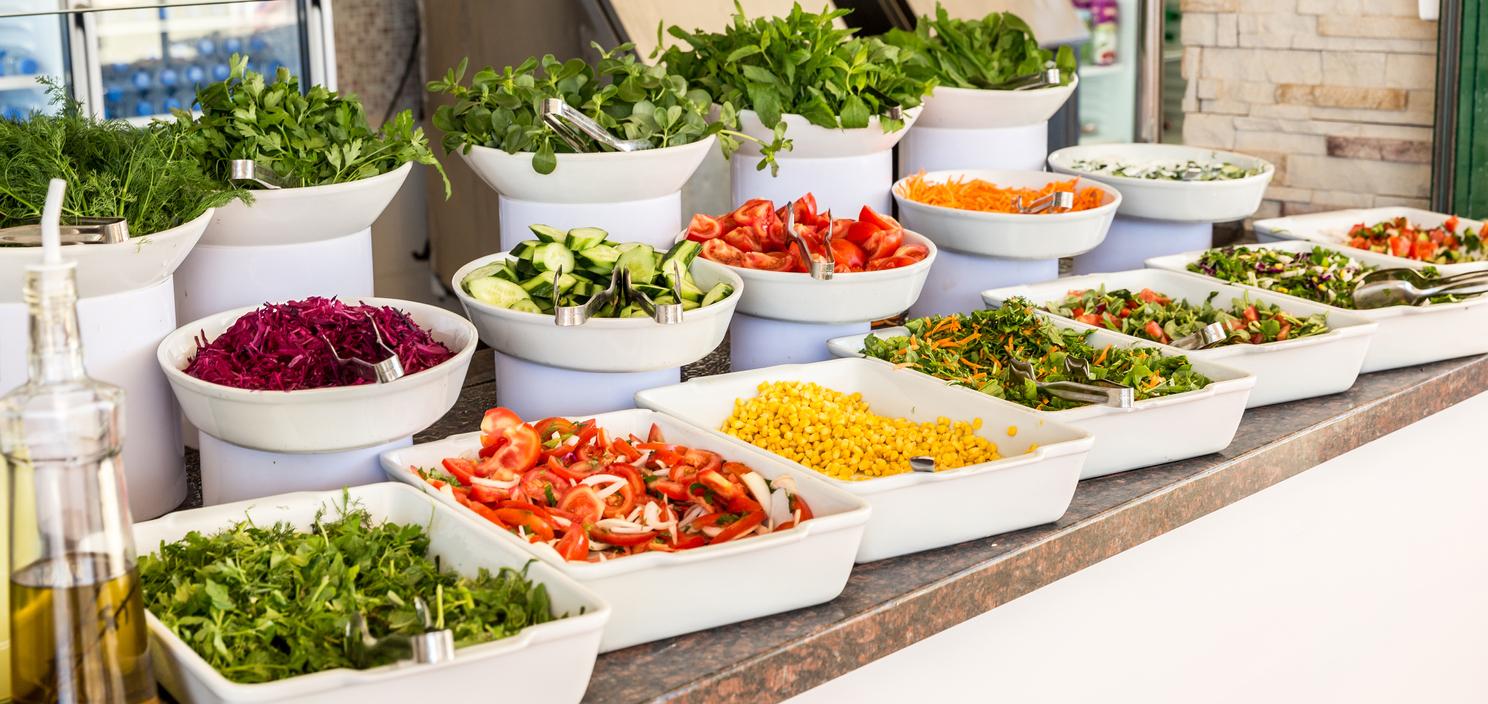 The flow of the buffet starts with veggies, with proteins and desserts coming at the very end. And it helps that the cafes staff world-class chefs, making the plant-based dishes inviting enough that employees happily fill their plates with those first. This leads to smaller portions of meat and less temptation to load up on cookies and sweets.
Article continues below advertisement
5. There are even veggies at breakfast.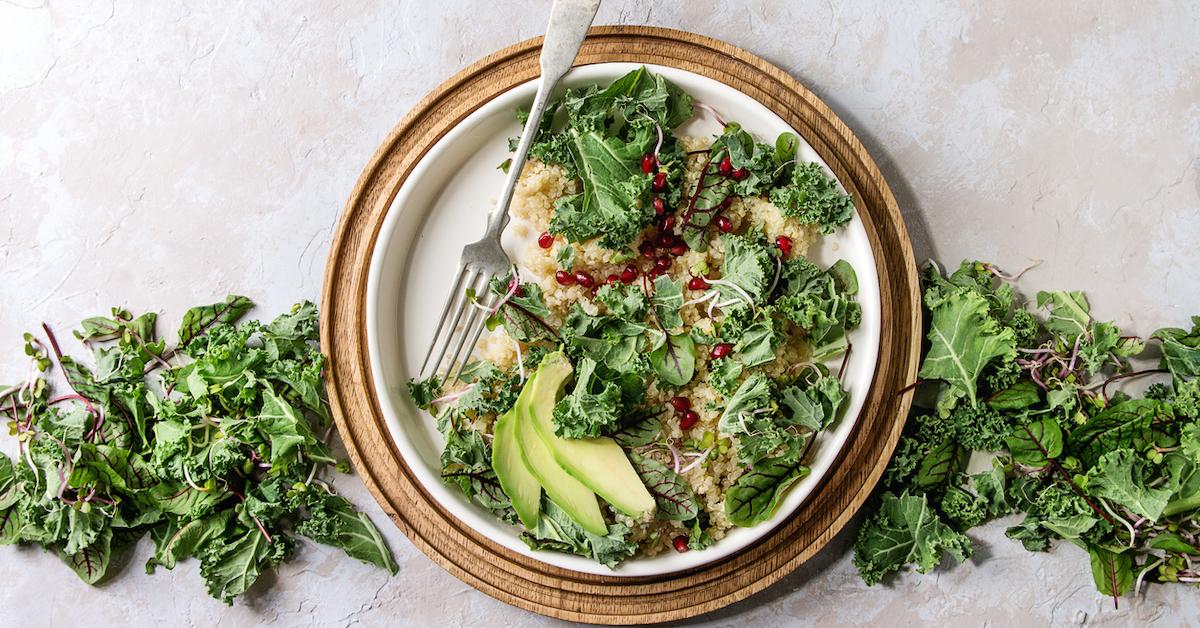 Traditional American breakfasts are often full of sugar, simple carbohydrates, and fatty meat and dairy. The idea of having salad for breakfast seems odd to many of us, but at Google cafes, employees find themselves choosing salad as their first meal of the day. The key? Make it available, and make it delicious, no matter what time of day.
Article continues below advertisement
6. Meat isn't eliminated, but it is subtly discouraged.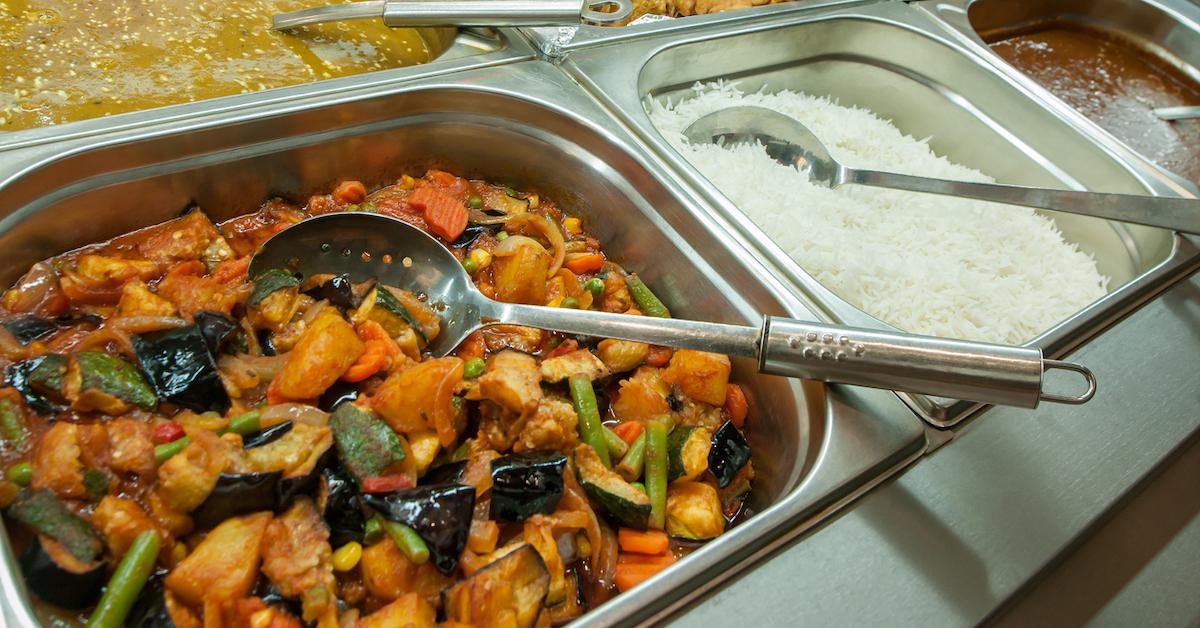 An example is the Indian buffet described in one cafe, which featured a table of hot dishes, most of which were vegetarian, with one meat dish at the end. The vegetable curries looked and smelled just as inviting if not more so than the lamb korma at the end, so many employees happily filled up on dishes like tofu vindaloo and roasted cauliflower with cashews (both of which sound incredible, btw.)
Article continues below advertisement
7. They started a plant-forward cooking course.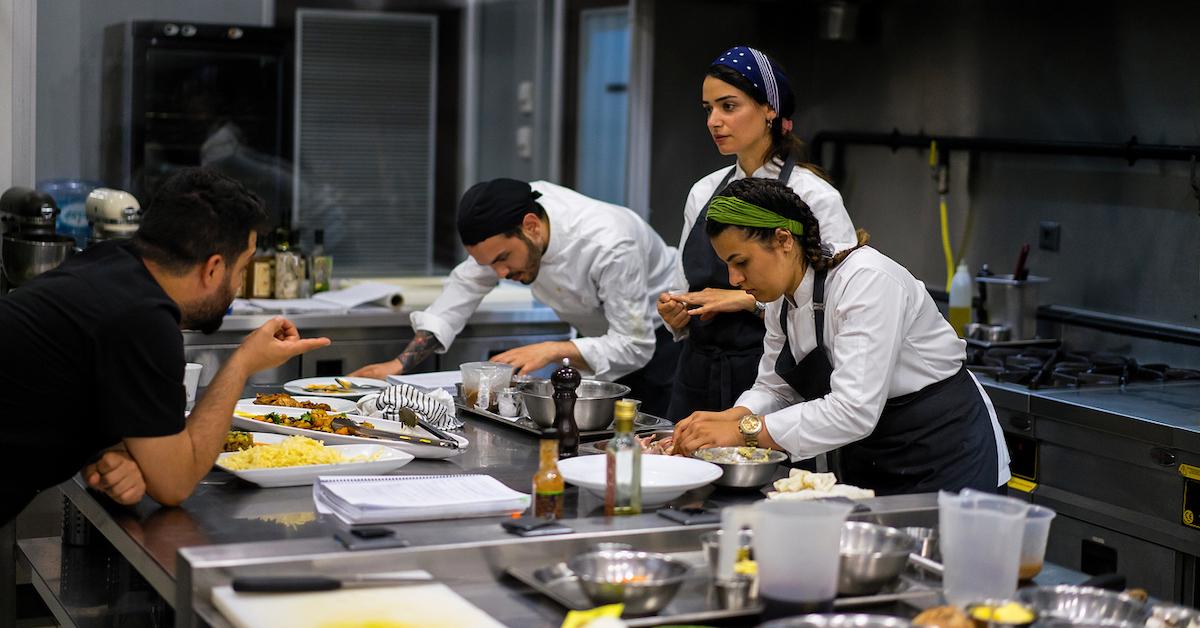 Bakker has also endeavored to change how Google's chefs think about cooking by retraining them to be more plant-forward chefs. Because traditional culinary training focuses on meat, Bakker worked with the Culinary Institute of America provost Mark Erickson on a 75-hour online that teaches chefs to prepare plant-forward dishes. As chefs learn to draw the most flavor possible out of vegetables, fruits, and legumes, they're finding it a lot easier to create exciting dishes that people crave as much as or more than meat dishes.
Article continues below advertisement
8. Variety is endless.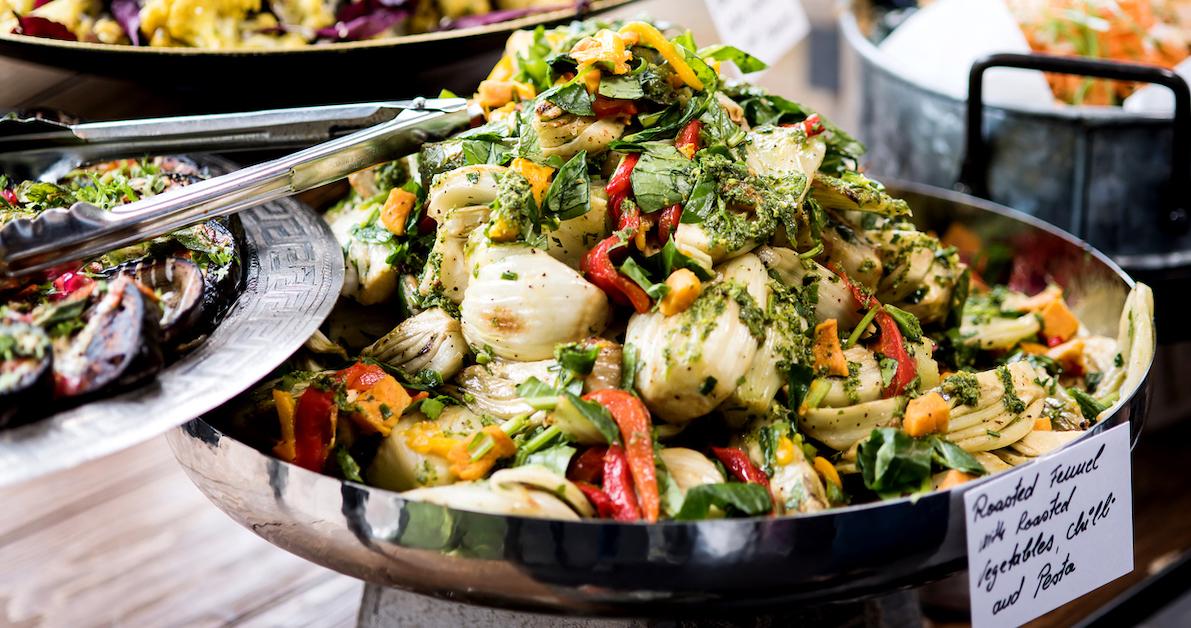 Aside from making sure healthy food is abundant, well-portioned, and delicious, Google's food program also encourages a ton of choice and variety. While established favorites are regularly available, the team rotates in new dishes from a wide array of cuisines so there's always something new and tempting to try.
Article continues below advertisement
The primary takeaway from Google's food program is that the key to better eating lies not in education but subtle encouragement. People generally already know what's healthy and what isn't. But when you make the healthy options abundant and flavorful and give them prime real estate, it's a lot easier for them to make the right choices.