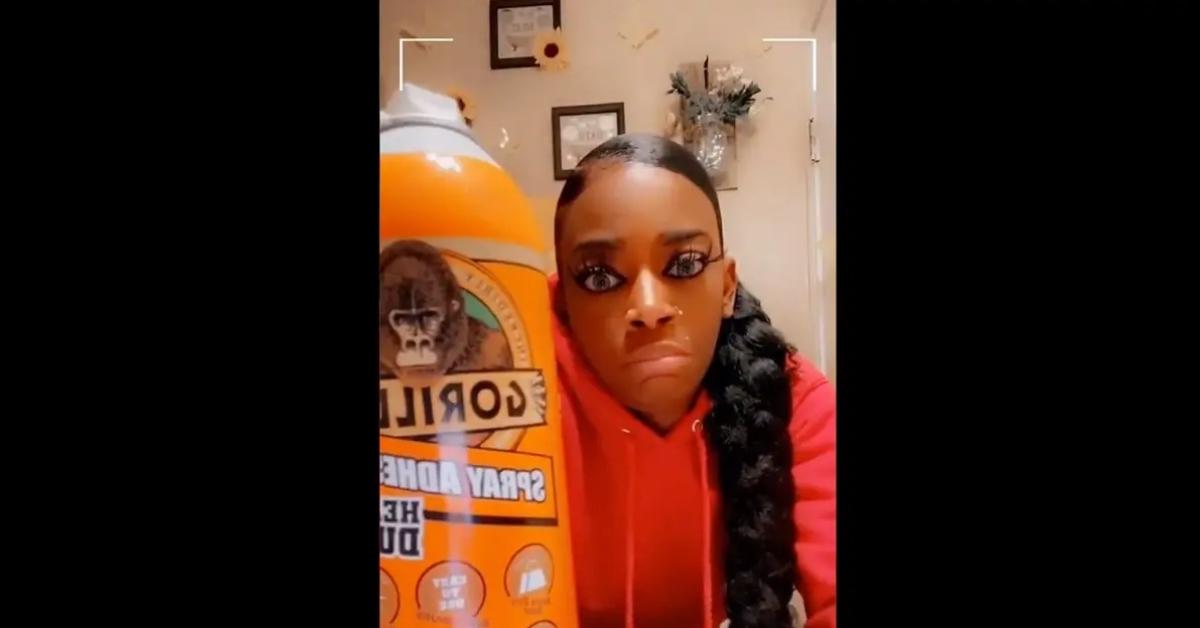 Medical Expert Weighs in on Using Gorilla Glue as Hairspray After Viral Video — "She May Lose the Hair" (EXCLUSIVE)
TikTok user Im_D_Ollady, whose real name is Tessica Brown, went viral on the social media platform after detailing the aftermath of putting Gorilla Glue in her hair.
Brown decided to use the adhesive in her hair after she ran out of Got2B Glued Blasting Freeze Spray but then regretted her quick-decision beauty hack.
After several attempts to remove the product on her own, the 40-year-old took to TikTok to ask for help.
Article continues below advertisement
"Bad, bad, bad idea. Y'all look, my hair. It don't move. Do you hear what I'm telling you? It don't move. I've washed my hair 15 times and it don't move," she said in the video.
So, what long term effects can Gorilla Glue have on someone's hair?
Distractify spoke exclusively with Dr. Diane Calello, the executive and medical director of the New Jersey Poison Center and professor at the Rutgers New Jersey Medical School, about the side effects that a strong adhesive can have on one's hair follicles. (Dr. Calello has not treated Brown.)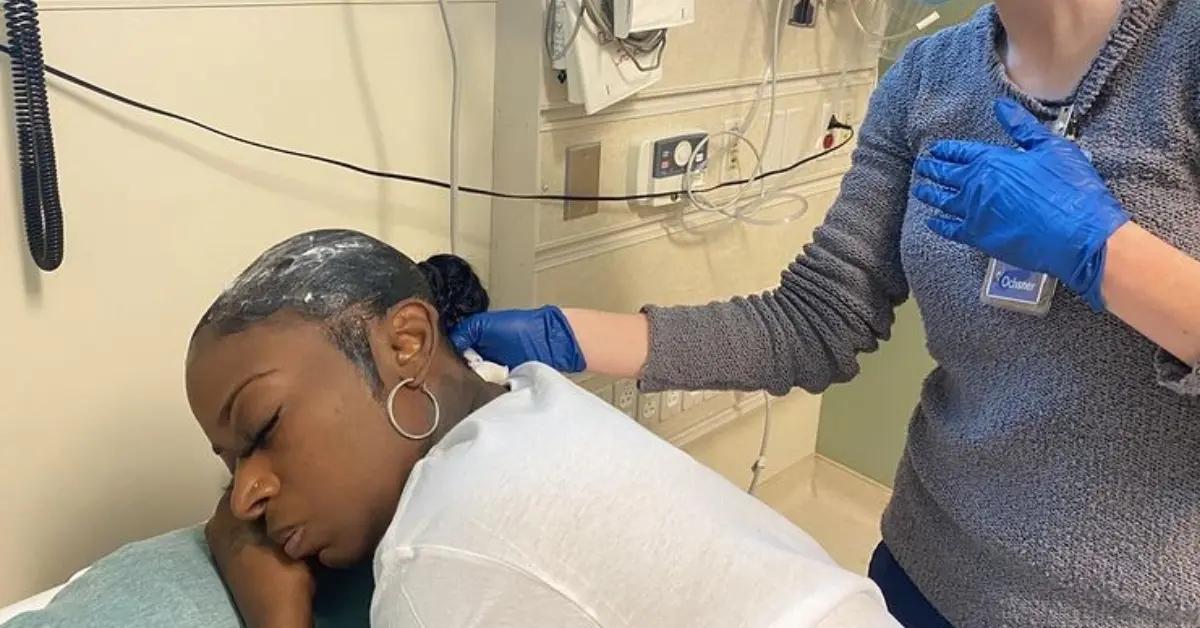 Article continues below advertisement
A medical expert weighs in on using Gorilla Glue adhesive as hairspray.
According to Dr. Calello, it's not uncommon for people to call the New Jersey Poison Center asking how to remove Gorilla Glue or similar products from parts of their skin. "While it may cause some irritation and be a little hard to get off, it's not dangerous," the medical director explained. "It's just that when it's applied and left thickly on, particularly on a more delicate stretch, like the hair shaft, it's how we end up in this situation, which is not entirely sure how to remove it or what the consequences will be."
At this time, Brown has yet to remove the Gorilla Glue from her scalp.
"She may lose the hair it's applied to," Dr. Calello. "What I think is a worst-case scenario is it may seep into the skin and affect the hair follicle so she may not grow hair in that spot again. As to effects to organ damage or long-term health, it has not been reported previously, but neither has this situation."
Article continues below advertisement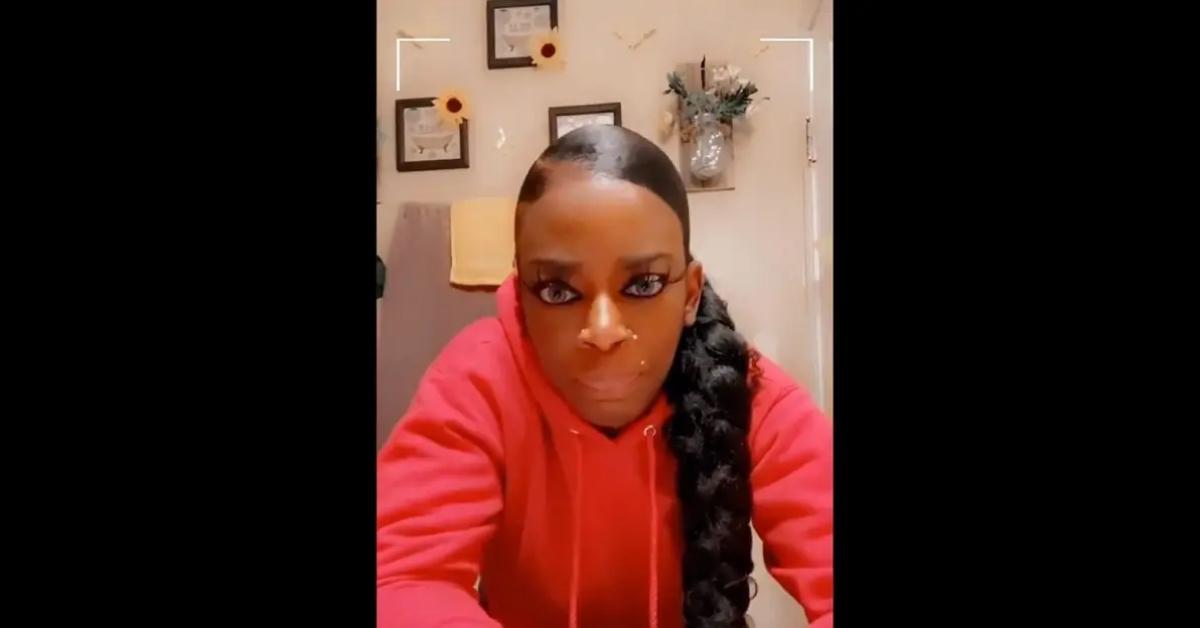 How do you remove Gorilla Glue? Brown attempted to use acetone but claimed it burned her scalp.
If your skin ever comes in contact with Gorilla Glue or a similar adhesive, Dr. Calello recommends applying a "petroleum-based ointment, like Vaseline" immediately.
Brown told followers that she attempted to remove the glue using oils but the prolonged wear of the Gorilla Glue seemingly had an effect.
Article continues below advertisement
When the Louisiana native went to the ER, healthcare workers tried to remove the substance with acetone, which is also used to remove nail polish. However, it caused a burning sensation on the scalp.
"There has been a foreign material sitting on the skin for quite some time and skin always develops inflammation at the site of things that don't belong … The skin is irritated, and acetone, which is basically very strong nail polish remover, is uncomfortable when put on broken skin," Dr. Calello explained.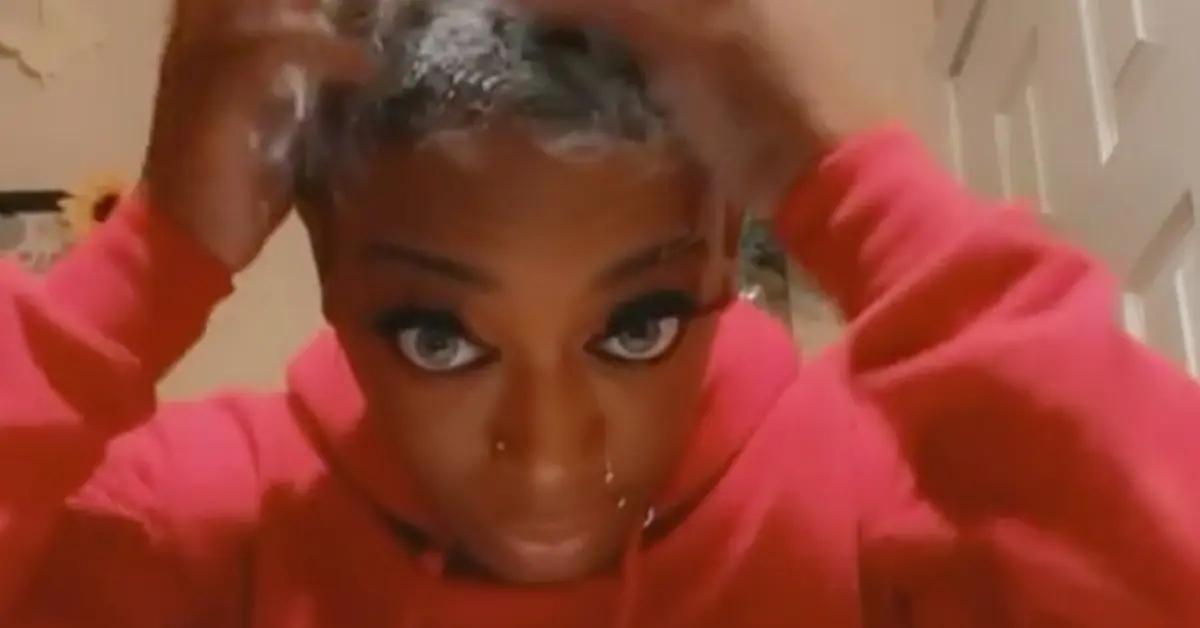 While social media platforms continue to entertain users, Dr. Calello revealed that the New Jersey Poison Center has received calls about internet challenges gone wrong.
"The Tide Pod definitely generated a fair amount of traffic and questions," she said. "I think it does make sense to monitor social media activity with kids and talk to them about why things that you might see on a video could be really dangerous ... Parents should definitely beware and be aware of what's going on."