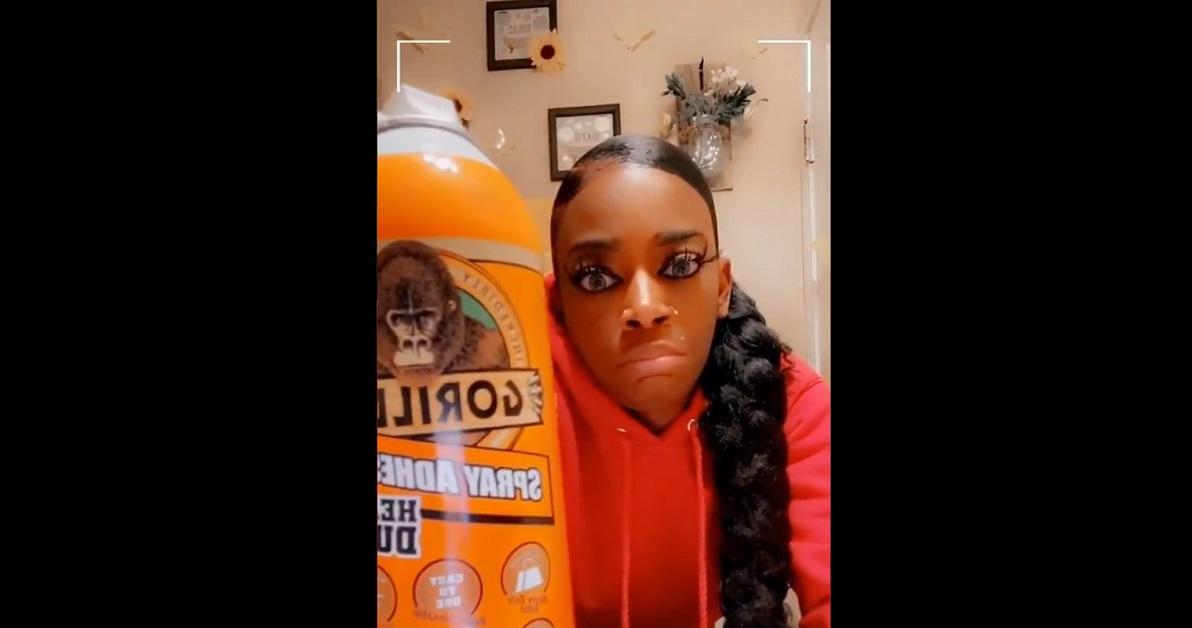 One TikTok User Is Dealing With the Fallout of Putting Gorilla Glue in Her Hair
When going through your morning routine, it can be immensely frustrating to discover that you're out of one of the products you use regularly when getting ready for the day. Sometimes, you have to get resourceful, substituting a product you love for something that will do the job, at least temporarily. That substitution can be a huge risk, though, as one TikTok user discovered.
Article continues below advertisement
One TikTok user put Gorilla Glue in her hair.
TikTok user Im_D_Ollady, whose real name is Tessica Brown, took extreme measures when she ran out of Got2B Glued Blasting Freeze Spray. The spray is designed to hold your hair in place after you've styled it. When Tessica ran out, though, she substituted the spray for Gorilla Glue. The glue, which is famous for its long-lasting adhesive properties, has been a disaster in Tessica's hair.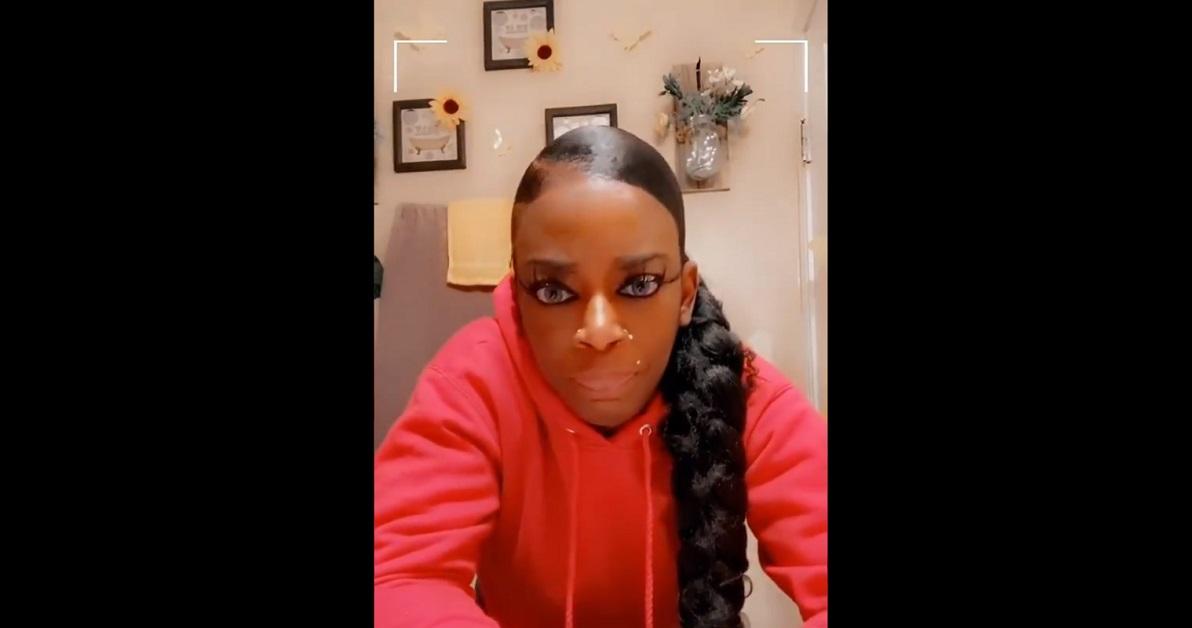 Article continues below advertisement
In a video shared on TikTok, Tessica explained just how dire things were. "When I do my hair, I like to finish it off with a little Got2B Glued Spray," she explained. "You know, just to keep it in place. Well, I didn't have anymore Got2B Glued Spray so I used this. Gorilla Glue Spray. Bad, bad, bad idea. Y'all look, my hair. It don't move. Do you hear what I'm telling you? It don't move. I've washed my hair 15 times and it don't move."
"So I'mma tell y'all like this: If you ever, ever run out of Got2B Glued Spray, don't ever use this," she continued. "Unless you want your hair to be like that forever."
Following the viral video, the internet exploded with reactions from people in every corner of the online world. Some were baffled while others found the whole thing completely hilarious.
Article continues below advertisement
Twitter lost its mind over Tessica's mistake.
"Sorry to all my work today but I am busy with this Gorilla Glue girl," author Roxane Gay wrote after seeing the video.
"The gorilla glue hair video is stressing me out," another user wrote.
"I'm like invested in this gorilla glue hair situation now. I need constant updates," a third user added.
Article continues below advertisement
Gorilla Glue even weighed in on Tessica's situation.
After seeing the video, an account claiming to be Gorilla Glue's official account responded and offered some advice on how to deal with the glue. "Use some rubbing alcohol, water in a spray bottle, a hairdryer, and a comb. But since you've had it like that for a month, your hair might be damaged," the account wrote. They also added that it would likely take some time for the glue to come off because it had been in for a month.
A spokesperson for the company also weighed in, saying that their glue products are not meant for use in hair. "If someone uses the product on hair, try soaking the affected area in warm, soapy water or applying rubbing alcohol to the area," a spokesperson said. "We saw the video as well, and we do not recommend using our products in hair, as they are considered permanent."