Is Graham Wardle From 'Heartland' Married? Details on His Love Life
'Heartland' premiered in 2007 starring Graham Wardle in one of the leading roles. Is the actor married to anyone in real life? Here's what we know.
Ever since Heartland premiered in 2007, the Canadian drama series has captivated audiences who enjoy heartfelt entertainment. Heartland is a show that explains how an unfortunate tragedy can ultimately bring family members closer together than ever before.
Graham Wardle plays Ty Borden in the series, and we've seen his character go through a lot when it comes to love. But what about his real-life romantic situation? Here's what we know.
Article continues below advertisement
Is Graham Wardle married?
Graham was married to his wife, Allison, from 2015 to 2018. He opened up about the split during a Facebook Live Q&A at the beginning of 2020. When a fan asked him how his wife been doing and how they've been spending their time together during quarantine, he laid it all out there.
Article continues below advertisement
He responded by saying, "I'm going to be honest guys, and I have kept my life pretty private for a while, but I do want to share that Allison and I are divorced now." He went on reveal that that they decided to go their separate ways two years prior, but didn't publicize those details for the sake of his and her privacy. Graham has since deleted all pictures of Allison from his Instagram feed as well.
As for whether he's single right now, there are no reports that indicate he's dating anyone at the moment.
Graham Wardle's onscreen relationship on 'Heartland' is a lot different.
Although Graham is potentially living a single life after his 2018 divorce from Allison, the character he played on Heartland had a much different relationship situation going on before his death. Ty had temporary relationships with Kerry-Anne and Kit Bailey before ultimately tying the knot with Amy Fleming. Ty and Amy got off on a rocky start when their first meeting involved him driving his truck too close to the horses. But he ended up redeeming himself later on at a party.
Article continues below advertisement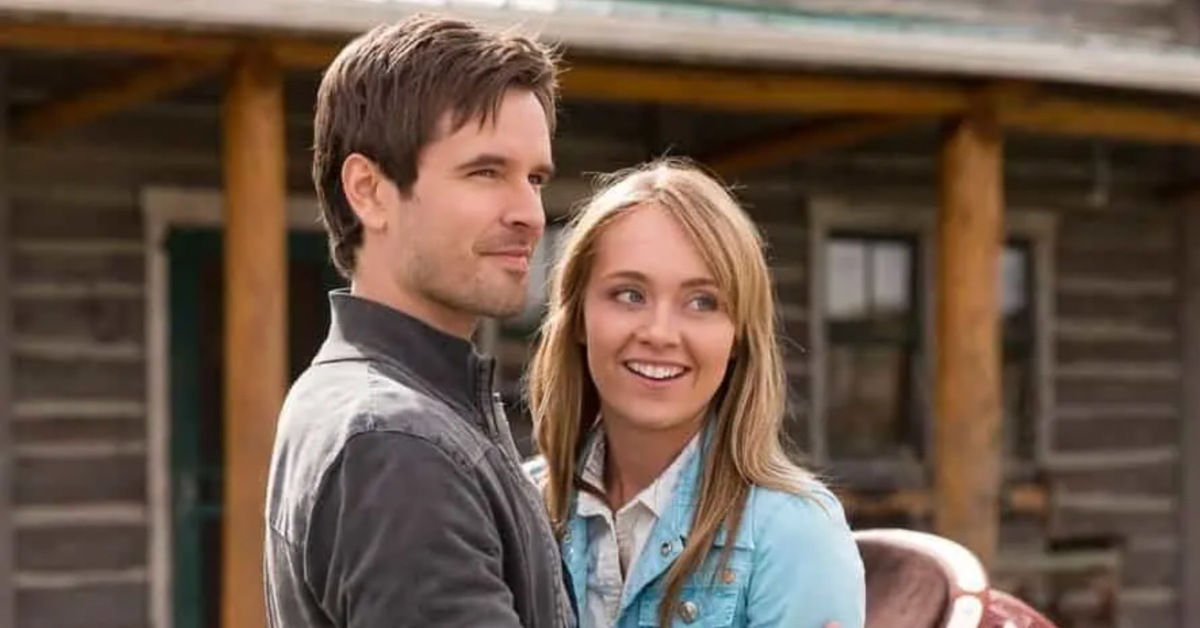 He intervened at a moment when Jesse was harassing her, and even went so far as to punch Jesse in the face. However, Amy wasn't impressed by his act of violence and continued trying to avoid him until he chased her out to offer her a ride home. Eventually, Amy started finding Ty endearing and decided to give him a chance. The relationship might have seemed unexpected at first, but Ty and Amy proved themselves to be one of the best couples on Heartland.
What else is Graham Wardle up to?
According to Graham's social media pages, he seems to be fairly content with life these days. His Instagram shows him enjoying time in nature and fighting against COVID mandates. On Twitter, he talks a lot about music he loves, Bitcoin, and conservative politics. Graham also seems quite focused on his faith-based podcast, Time Has Come, which is available for streaming on Apple, Spotify, and Google.
Seasons 1-14 of Heartland are available for streaming on Netflix now.