Here's Why Graham Wardle Walked Away From His Longtime Role as Ty on Canadian Dramedy 'Heartland'
After playing Ty Borden on Canadian dramedy series 'Heartland' for over a decade, Graham Wardle walked away from his longtime role. Here's why he left.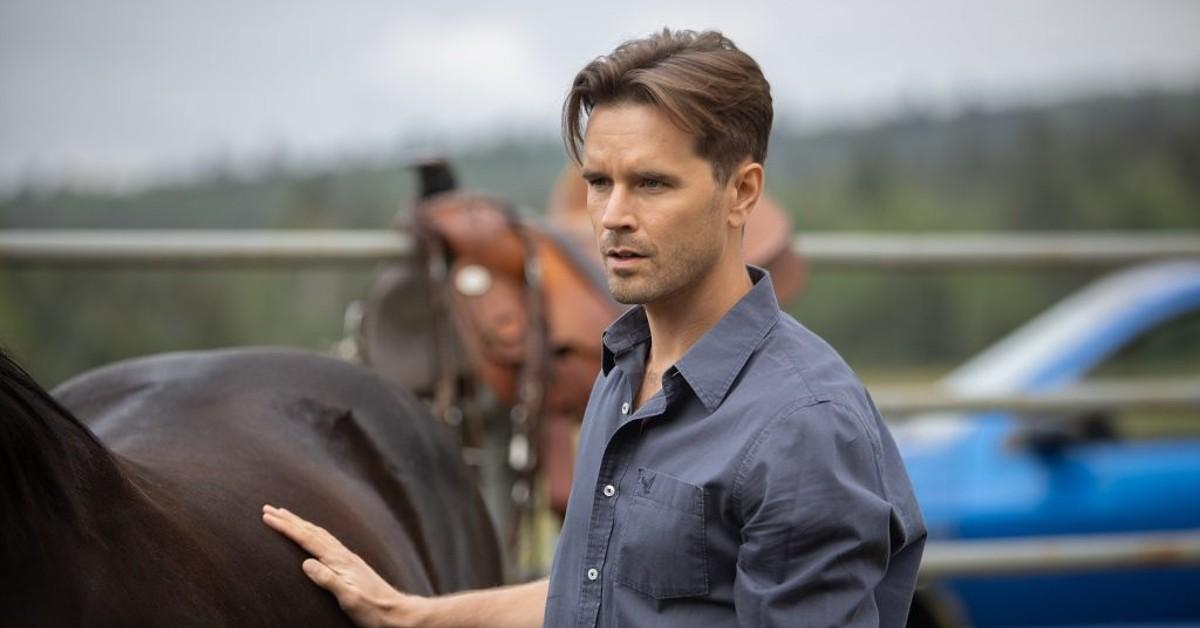 Spoiler alert: This article contains spoilers for Season 14 of Heartland.
At the center of the hypothetical Venn diagram that includes Canadians and horse girls lies the beloved hour-long dramedy Heartland. We said what we said, folks. Based on the lengthy book series of the same name created by author Lauren Brooke — whose real name is Linda Chapman — Heartland has captured hearts and hooves since 2007. Okay, okay, we'll stop with the horse jokes.
Article continues below advertisement
Set in the fictional Canadian town of Hudson, Alberta, Murray Shostak's melodramatic family series follows Amy Fleming (Amber Marshall), her older sister, Lou (Michelle Morgan), and Grandpa Jack (Shaun Johnston) as they work together to run a ranch that has long been sacred to their family. Specifically, their ranch houses and cares for injured, unruly, and neglected horses that require a patient hand. Just like her late mother, Amy learns that she has an innate ability to connect with, comfort, and provide a healing environment for said horses.
In Season 1, Amy meets Ty Borden (Graham Wardle) — a stereotypical leather-donning bad boy who Amy's mother, Marion (Lisa Langlois), hired as a ranch hand before her tragic death. See, he's serving his probationary period at the Heartland ranch, which initially bugs Amy since her first interaction with Ty includes reprimanding him for aggressively revving his truck around the horses. Their captivating enemies-to-lovers relationship is part of what has kept Heartland on the air for so many years.
Article continues below advertisement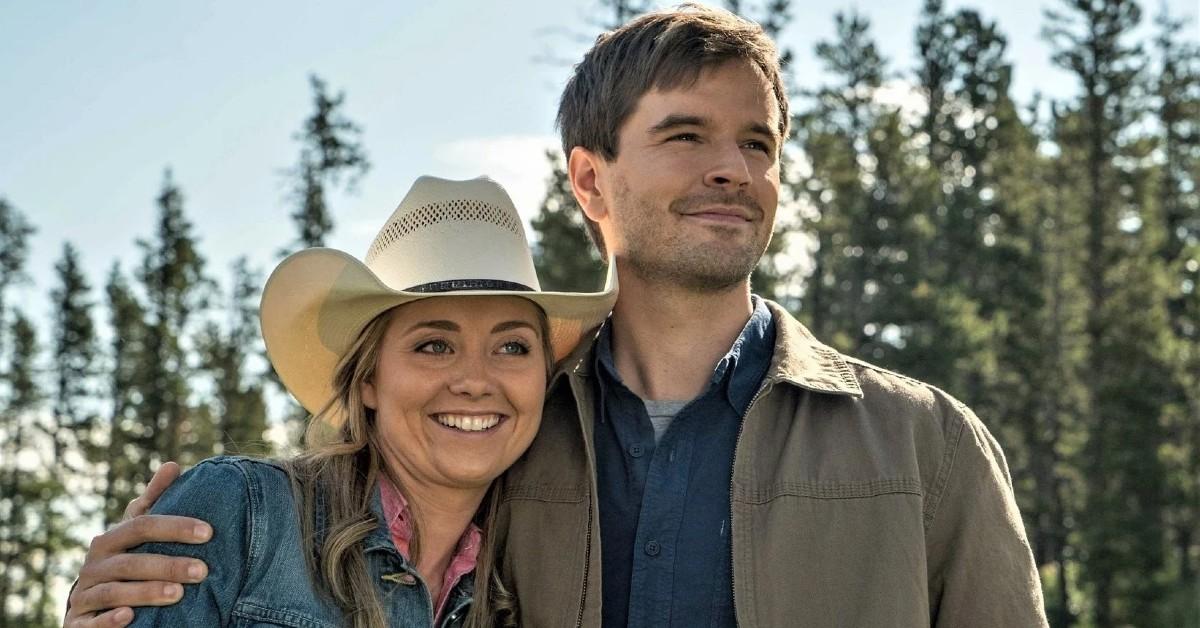 Actor Graham Wardle officially exited 'Heartland' in the premiere episode of Season 14.
From angsty teens to a married couple with a baby, protagonists Amy and Ty have grown immensely over the course of 13 seasons by each other's sides. Though Heartland is certainly a bit cheesier than Taylor Sheridan's Yellowstone, fans fell in love with Amy and Ty's chemistry. Sadly, nothing lasts forever, as Ty was killed off via a fatal gunshot wound and blood clot at the beginning of Season 14. It was a gut-wrenching plot twist that shook the fandom.
Article continues below advertisement
But it was actor Graham Wardle (In the Land of Women) who voluntarily left the series after more than a decade of portraying Ty Borden. According to Looper, Graham approached longtime friend and series creator Murray Shostak about exiting the series two years before the shocking episode aired in 2021. He apparently wishes to direct his attention to non-acting endeavors, including his faith-based podcast, Time Has Come.
"I felt in my heart it was time to move in a new direction," Graham said in a 2021 email statement. Not to be negative, but these have been famous last words for actors feeling stuck in a longtime TV role. We get it, though; the heart wants what the heart wants.
Article continues below advertisement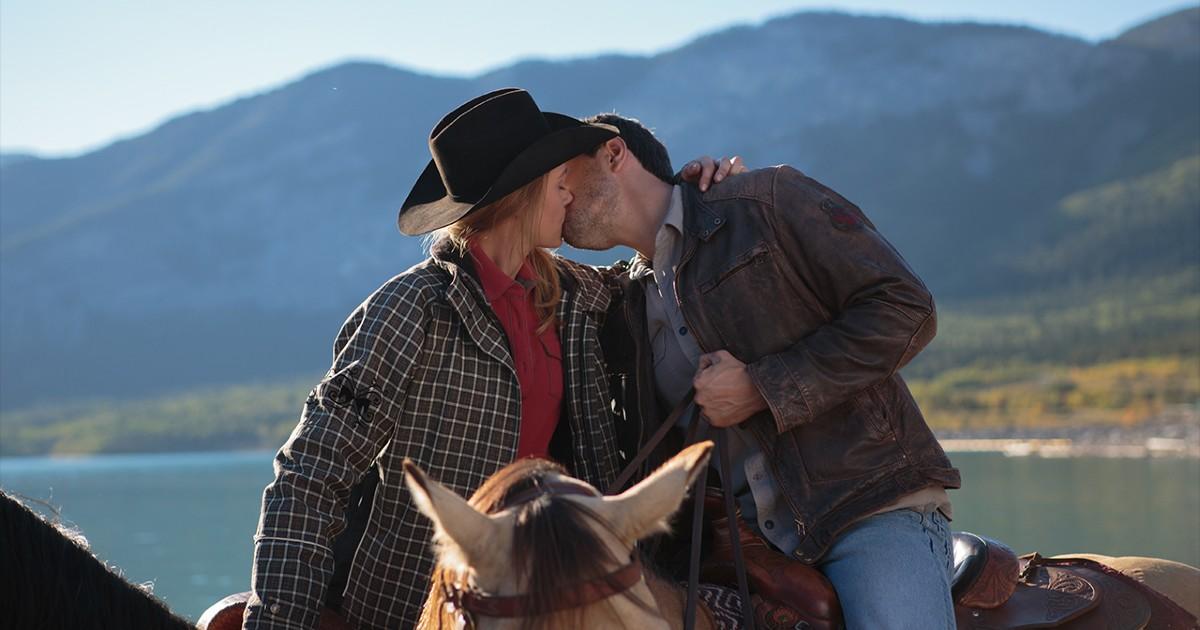 Actress Amber Marshall discussed her feelings concerning Graham's departure in a 2021 interview.
"Graham, for the last several years, he's been going in different directions, working on different projects, and he'd spoke with us openly quite a few times," actress Amber Marshall explained in an interview, as reported by The Chronicle-Journal. Amber did graciously admit her onscreen hubby's decision hurt her, however.
"Of course, we're a very supportive group of people. We care about each other very much, we have been working together for over a decade," she stated.
"I think it's so important to listen to our gut and know what really drives us and to follow that. And yes, you're going to hurt people along the way. But he did it in such a respectful way to all of us. And I think that that is the most important thing," Amber continued.
While diehard fans of Heartland are certainly unsure of how the show will continue, it's survived the remainder of Season 14, and Season 15 without Ty's physical presence.
Seasons 1 through 14 of Heartland are currently streaming on Netflix.