CBS Sports Soccer Analyst Grant Wahl's Cause of Death Has Been Revealed
On Friday, Dec. 9, it was announced that CBS Sports soccer analyst Grant Wahl passed away while covering the World Cup. What was his cause of death?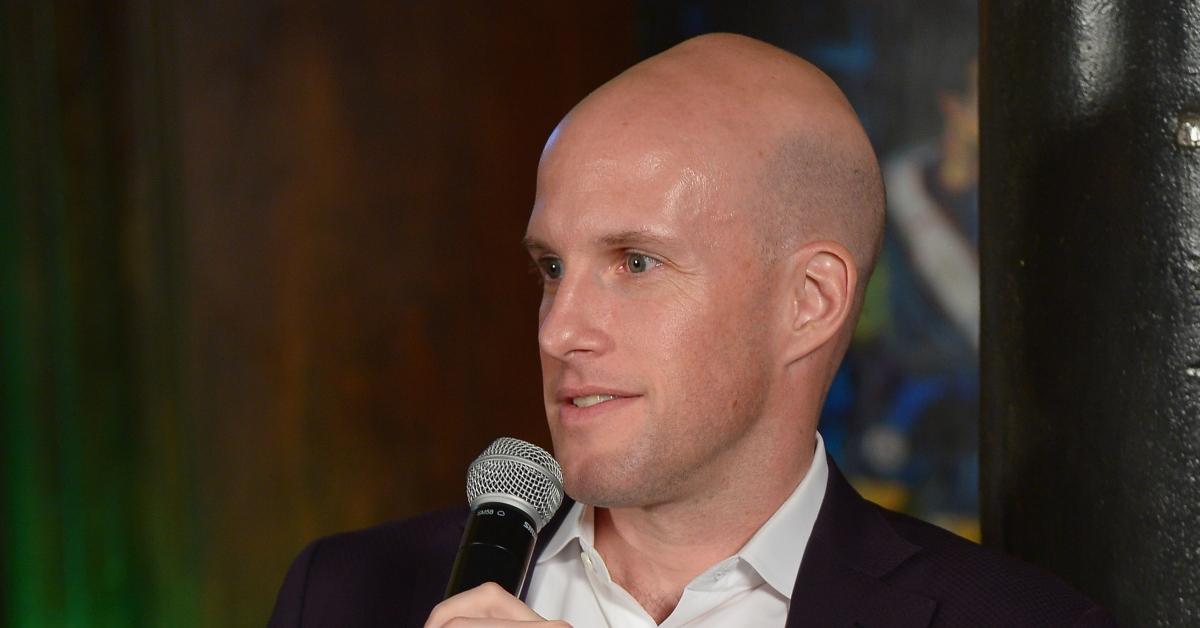 On Friday, Dec. 9, 2022, CBS Sports journalist Grant Wahl tragically passed away at the age of 48 while covering the FIFA World Cup in Qatar. According to Grant's own brother, Eric, the soccer analyst collapsed during the quarterfinals match between Argentina and the Netherlands and was later pronounced dead at the hospital.
What was his cause of death?
Article continues below advertisement
What was Grant Wahl's cause of death?
On Dec. 14, Grant's wife — doctor and medical journalist Cèline Gounder — revealed his cause of death. She noted that an autopsy was performed by the New York City Medical Examiner's Office, and the results showed Grant died "from the rupture of a slowly growing, undetected ascending aortic aneurysm with hemopericardium."
"The chest pressure he experienced shortly before his death may have represented the initial symptoms. No amount of CPR or shocks would have saved him," she added. "His death was unrelated to COVID. His death was unrelated to vaccination status. There was nothing nefarious about his death."
Article continues below advertisement
Prior to his passing, the famed sports journalist said on a recent episode of his podcast, Fútbol with Grant Wahl, that he had been suffering from possible bronchitis while covering the World Cup.
"My body told me, even after the U.S. [team was defeated], 'Dude, you are not sleeping enough.' It rebelled on me," he revealed. He said he had visited a clinic at the World Cup media center twice and was starting to feel better.
Article continues below advertisement
U.S. Soccer shared a touching statement about Grant Wahl's passing.
Shortly after Grant's death was announced, the U.S. Soccer organization shared a touching statement.
"The entire U.S. Soccer family is heartbroken to learn that we have lost Grant Wahl. Fans of soccer and journalism of the highest quality knew we could always count on Grant to deliver insightful and entertaining stories about our game ... Here in the United States, Grant's passion for soccer and commitment to elevating its profile across our sporting landscape played a major role in helping to drive interest in and respect for our beautiful game," they wrote.
Article continues below advertisement
"As important, Grant's belief in the power of the game to advance human rights was, and will remain, an inspiration to all," they added. Grant's wife retweeted U.S. Soccer's statement, thanking her husband's supporters and saying that she is in "complete shock."
Our thoughts are with Grant's family and friends during this difficult time.