Brittney Griner's Parents Supported Her Through Her "Gut-Wrenching" Prison Stay
Brittney Griner's parents are happy she's on her way home after her release from a Russian penal colony in December 2022. Meet Raymond and Sandra Griner.
After spending most of 2022 in a Russian penal colony, WNBA star Brittney Griner is finally on her way to being a free woman. For those who haven't been keeping up on Brittney, the famed athlete was wrongfully detained in Moscow after officials found a vape cartridge in her possession.
Fortunately, she only spent four months in a Russian penal colony before President Joe Biden helped bring her home through a prison swap for arms dealer Viktor Bout.
Article continues below advertisement
Brittney's prison release means she will reunite with her loving and supportive family. Many people following her story know her wife, Cherelle Griner, never stopped fighting to bring Brittney home. However, the athlete has other people who support her, like her parents, Raymond and Sandra Griner.
Here's what we know about Brittney Griner's parents!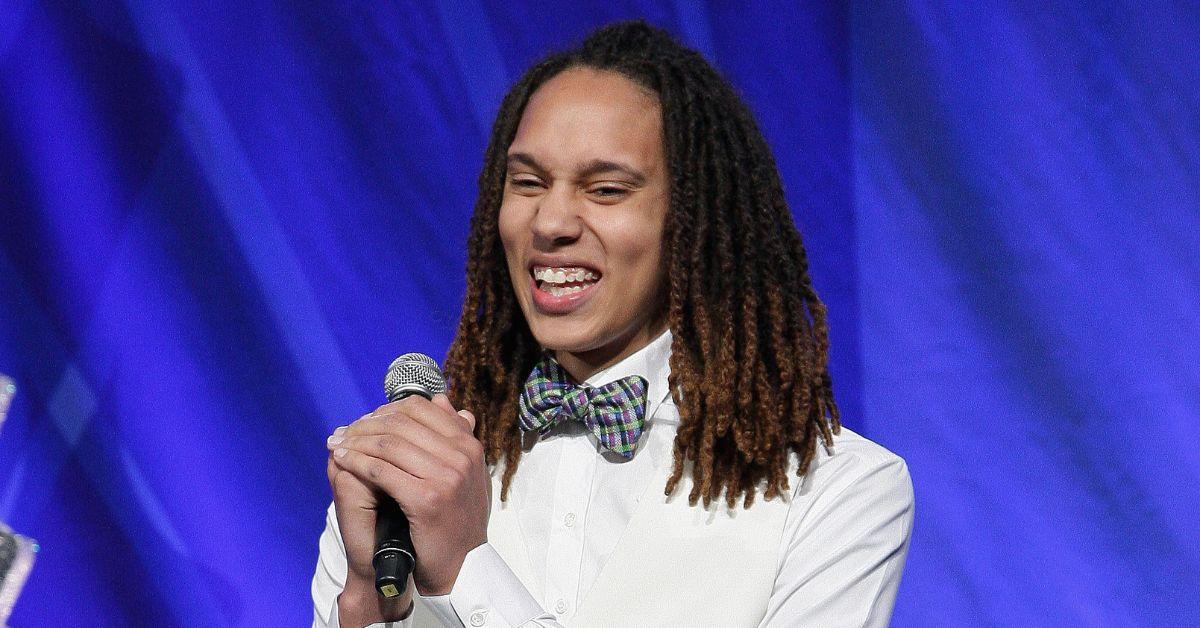 Article continues below advertisement
Who are Brittney Griner's parents? Meet Raymond and Sandra Griner.
While Brittney has dominated the WNBA since she started with the Phoenix Mercury in 2013, she didn't grow up in the public eye. According to Sportskeeda, Brittney (32) is Raymond and Sandra's youngest daughter, and Raymond is a military man who spent two years in the Vietnam war.
Once he left the war, Raymond worked as a deputy sheriff in Harris County, Texas. Raymond reportedly worked for the sheriff's office for 30 years before retiring. As for Sandra, little is known about her professional background, though she was reportedly a housewife in Brittney's formative years.
Article continues below advertisement
Throughout her career, Brittney has kept her parents away from the public as much as possible. However, she has a few throwback Instagram photos of her mom. Brittney's first Instagram post is a childhood picture of her with her mom, sister, and other relatives.
"Me and the Family! Good old days!" she captioned the snap in September 2015. "I'm in the purple in front of mom! Three of my aunts and cousin in pink and my sis with the ugly face, lol love you, sis."
Article continues below advertisement
Brittney posted another photo of her mom in January 2021. In this photo, Brittney was older and was at her family reunion when she took a picture of her, Sandra, and Cherelle. She captioned the photo by making her mom and wife her "#WCW" or "Woman Crush Wednesday."
"#WCW Goes to my baby @itscherellegriner, and my momma @nanagriner Had to post this little throwback as well lol," Brittney shared. "Backstory: I had told baby to 'get dress, we going on a date' but I failed to tell her it was to my family reunion where she meet everyone lol! We was some babies in this pic, lol."
Article continues below advertisement
Brittney Griner's family said her Russian penal colony arrest was "gut-wrenching."
Brittney's parents have remained by her side through positive and challenging moments. When her arrest put her career on hold, her sister, SheKera Griner, pleaded for President Biden and Vice President Kamala Harris to bring justice to Brittney's case. Brittney's eldest sister explained how devastated her family was by her prison stay.
Article continues below advertisement
"For 100 days, I have not seen my Brit," SheKera said in June 2022, per Insider. "It's been totally gut-wrenching for myself and my family — her mom and dad, my siblings, myself. I don't wish this on anyone."
SheKera said later in the video that her family wanted her "safe and sound where she belongs." Brittney's parents never made a public statement, but we're sure they're happy to see their daughter arrive home safely.