Season 7 of 'Grantchester' Just Ended on PBS — Will There Be a Season 8?
Has Season 8 of 'Grantchester,' the hit mystery-drama starring Robson Green, Tessa Peake-Jones, and Al Weaver, received the green light yet?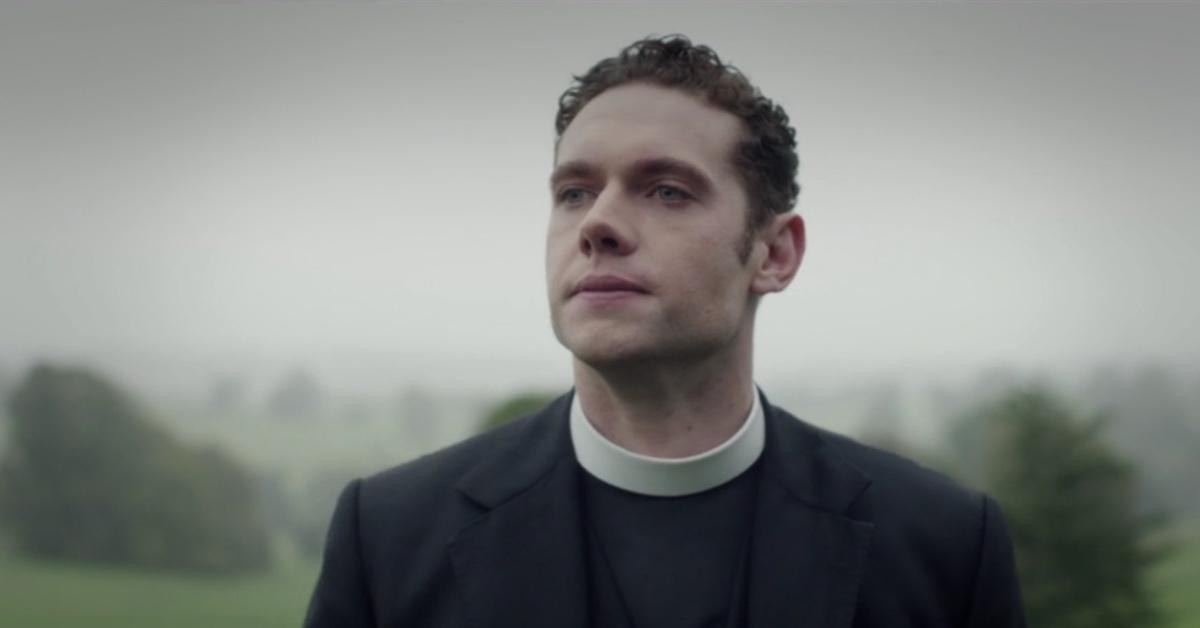 Spoiler alert: This article contains spoilers for Season 7 of Grantchester.
Season 7 of Grantchester premiered on July 10, 2022 on PBS, instantly earning praise with its depiction of the latest investigations that detective duo Geordie (Robson Green) and Will (Tom Brittney) embark on. Lord Edmund Fitzgerald's dead body is found in a shed in the same episode — and soon the action begins. Season 7 of Grantchester enjoyed a great deal of popularity, so can we expect a Season 8? Has the series been renewed yet?
Article continues below advertisement
Has 'Grantchester' been renewed for a Season 8 yet? Here's the low-down.
ITV and PBS announced their decision to renew Grantchester, the hit mystery drama created by Daisy Coulam, on Friday, Aug. 11, 2022. Based on James Runcie's books titled the Grantchester Series, the show follows the murder cases Geordie and Will attempt to solve. In Season 7, Will falls for a mystery woman he meets at a jazz club. Elsewhere, Mrs. Chapman (Tessa Peake-Jones) struggles to come to terms with her ovarian cancer diagnosis.
Article continues below advertisement
Season 8 will likely address the changes that have impacted the characters' lives since the Season 7 finale. The last episode of Grantchester, which aired on PBS on Aug. 14, 2022, casts doubt on Geordie's abilities as an investigator. The death of another homeless man suggests he may have identified the wrong person as the culprit of a murder series unfolding throughout the season.
In the same episode, Mrs. Chapman experiences a crisis of faith because of the ovarian cancer diagnosis. She agrees to undergo surgery, though she continues to worry that God has abandoned her. Will and Bonnie (Charlotte Ritchie) get married, so Season 8 is bound to cast light on Will and Bonnie's first days as a married couple. Scenes exploring how Mrs. Chapman is coping with the adversities are just as likely to make it into the edits.
Article continues below advertisement
In Season 8 of Grantchester, Will and Geordie both grapple with psychological tumult, per Deadline. As a press release suggests, Will is trying to overcome the emotional responses triggered by a yet-to-be-specified accident. Geordie seems to be confronting problems of his own, ones that are separate from Will's.
Article continues below advertisement
"Will is the happiest he's ever been, but his world will be rocked by a terrible accident," reads a synopsis cited by Good Housekeeping. "Geordie has found a new contentment in his relationship with Cathy, but when they are both confronted with shocking announcements at work, their happiness is threatened."
Article continues below advertisement
According to the synopsis, Mrs. Chapman, Leonard, Jack, and Daniel "rally around," while Geordie and Will battle problems that threaten to completely distract them from their work as investigators.
Charlotte Ritchie, Tessa Peake-Jones, Al Weaver, and other stars are all set to return for Season 8.
Charlotte Ritchie, the actress who plays Alison Cooper in Ghosts, Tessa Peake-Jones, who has portrayed Imelda Cousins in Holby City and Bryony in After Louise, and Al Weaver, the star of Press and Colette, are all set to return. Robson Green, who portrays Geordie, and Tom Brittney, who plays Will, will resume their roles too.
The release date of Season 8 has not yet been announced.