The Host of 'The Great Soul Food Cook-Off' Is an Accomplished Chef and TV Personality
Discovery Plus and OWN announced their collaborative show 'The Great Soul Food Cook-Off' to the delight of chefs everywhere. Who will host the show? Here's the scoop.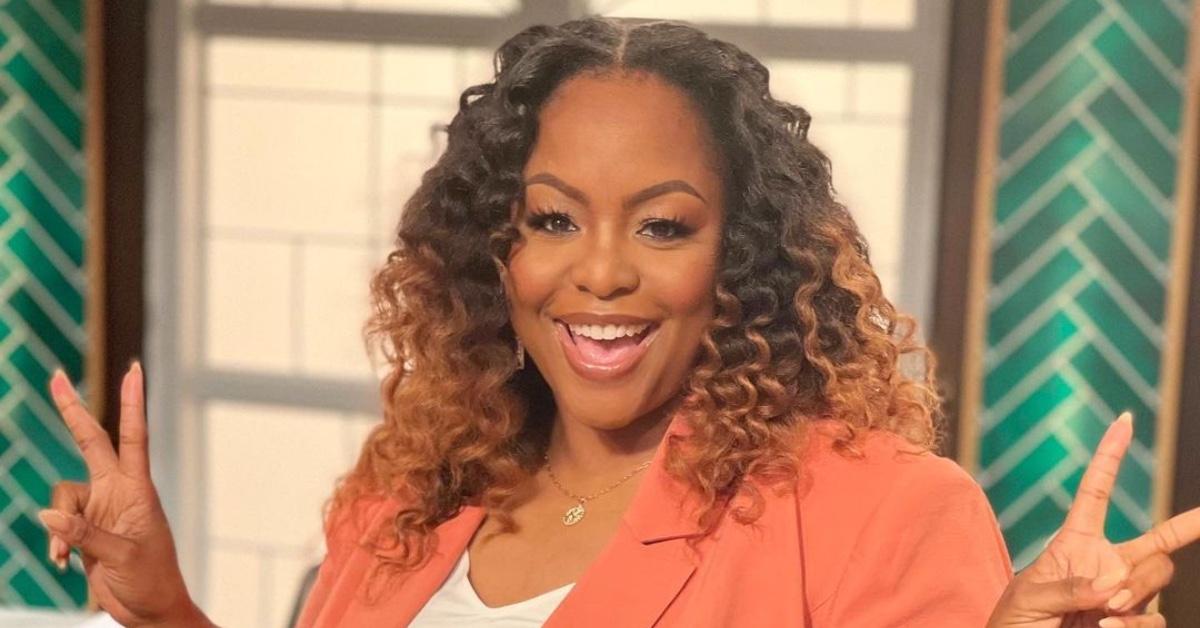 In a collaboration that can only mean good things, Discovery Plus and OWN (Oprah Winfrey Network) have teamed up to create a one-of-a-kind cooking competition show: The Great Soul Food Cook-Off. Per a press release from Discovery, the show's goal is "celebrating Black chefs and the Black culinary traditions that are the cornerstone of American cuisine."
Article continues below advertisement
The show premieres on Nov. 20, 2021, and features eight contestants from around the country. In addition to two judges and a new guest judge per episode, there will also be a fabulous host to guide the competition. The Great Soul Food Cook-Off already sounds mouth-wateringly delicious, but fans are excited to know more about the competitors and the host.
Read on for everything we know about the new series.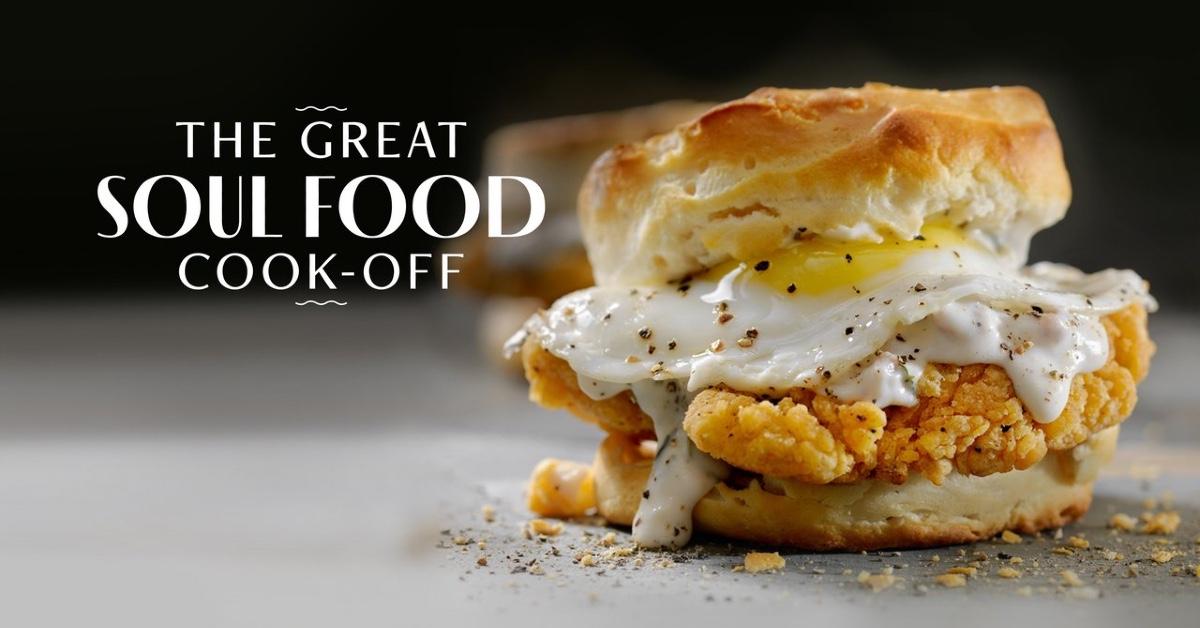 Article continues below advertisement
Who is the host of 'The Great Soul Food Cook-Off'? She's a talented cook from TV.
Per Discovery's press release, The Great Soul Food Cook-Off will have a total of six episodes, each episode lasting one hour. Out of all eight contestants, only one will go home as the winner, and the grand prize is listed as $50,000. Tina Perry, who is the President of OWN, described the importance of the show to Discovery.
"Our audience cherishes time together as a family around the table and many have passed down favorite family recipes for generations. This series is a celebration of long-standing traditions we hope to introduce and spotlight for new and existing viewers as we shine a light on a few of today's most talented Black chefs and culinary curators," Tina said.
Article continues below advertisement
With the series aimed at celebrating Black chefs, it's no surprise that The Great Soul Food Cook-Off is hosted by one of the most prominent Black culinary artists: Kardea Brown! Not only has Kardea appeared on shows such as The Chew, Farmhouse Rules, BBQ Blitz, The Kitchen, Chopped Jr., Beat Bobby Flay, and Cooks vs. Cons, but she's also the host of her show, Delicious Miss Brown.
Article continues below advertisement
Additionally, Kardea is of Gullah descent and created The New Gullah Supper Club to travel from state to state sharing traditional Gullah dishes with a contemporary twist. She has a bachelor's degree in Psychology and worked in Social Services before deciding to pursue a career in the culinary field in 2013. Fans can look forward to her soul food knowledge and expertise on the show!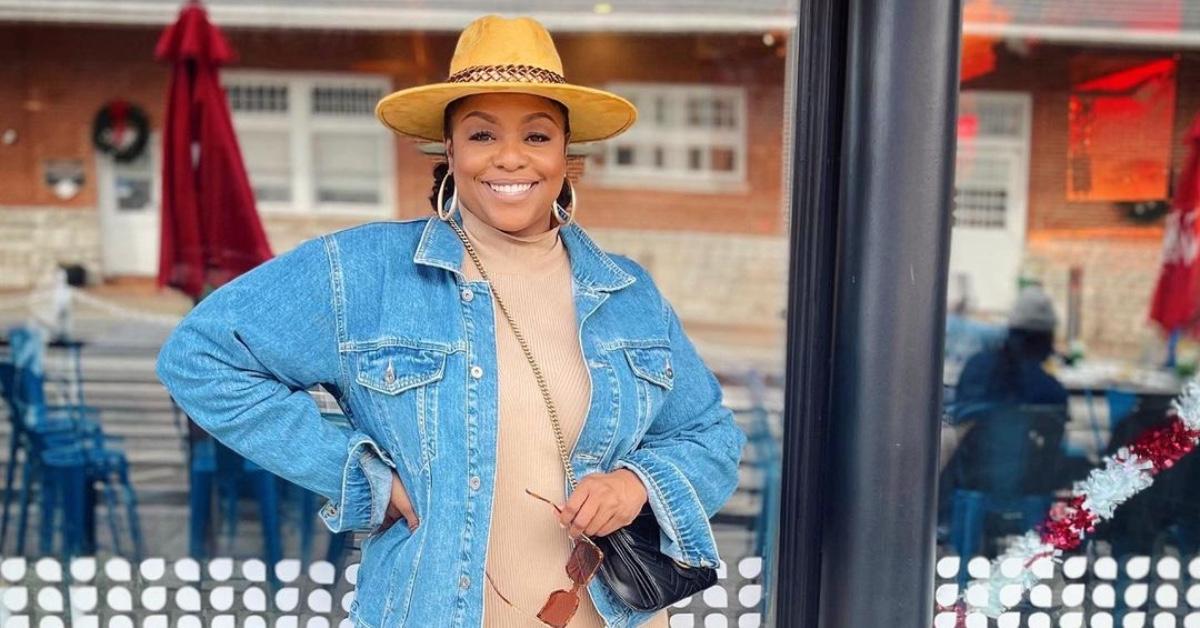 Article continues below advertisement
Joining Kardea are judges Eric Adjepong and Melba Wilson, who are extremely talented chefs in their own right, and guest judges Tanya Holland, Alexander Smalls, BJ Dennis, Tiffany Derry, Millie Peartree, and Kwame Onwuachi.
How does the show work?
The premiere episode of the show, which is now available for streaming on Discovery Plus, features all eight chefs taking the "Soul Starter Challenge." The challenge includes paying homage to "meat and three," a type of meal from the African American community featuring a portion of meat and three sides. The meal chefs will compete to create is smothered pork chops, macaroni and cheese, collard greens, and a potato salad.
Article continues below advertisement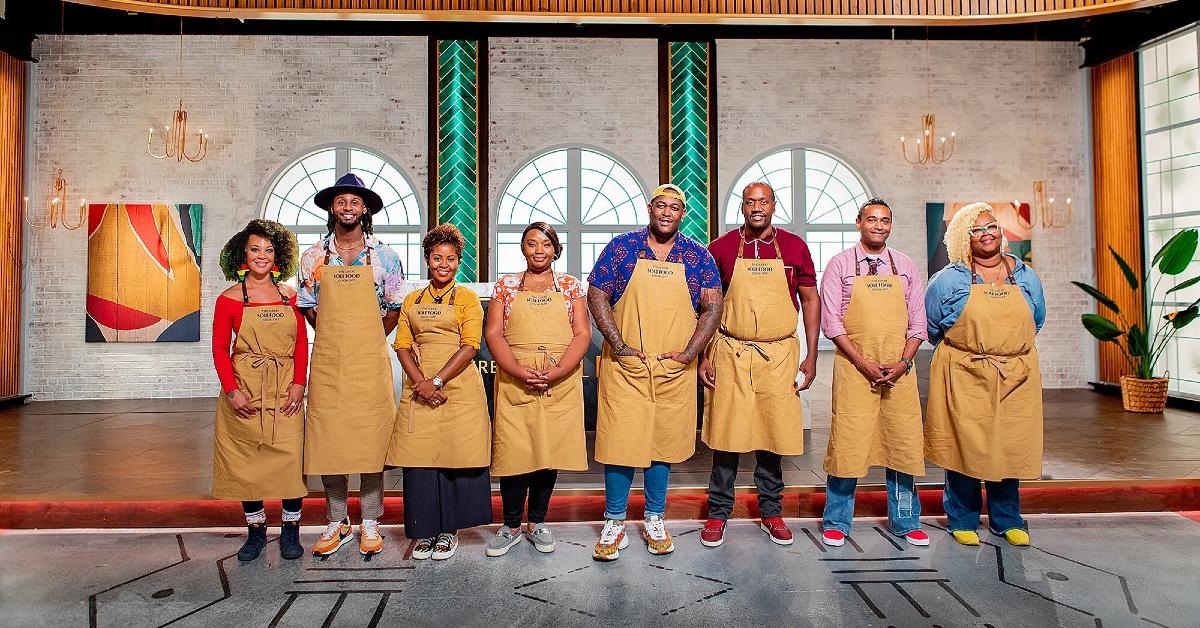 During the first challenge, chefs operate in teams, and the winning team then has an advantage for the main Cook-Off Challenge, where the chefs create their dishes with set ingredients.
New episodes of The Great Soul Food Cook-Off air on Saturdays on Discovery Plus.