TikTok Drags Groom Over His "Mortifying" and "Humiliating" Wedding Vows
Did this groom cross the line with his wedding vows? TikTok seems to think so. Here's why this man's wedding vows are making people so upset.
Well, here's what not to say during your wedding vows.
TikTok is currently dragging this groom over the NSFW vows he delivered to his bride on their big day.
Article continues below advertisement
In just a few lines, he manages to seemingly insult her, confess his love for another woman, and ruin toaster strudels and Twinkies for just about everyone. Good grief!
Keep scrolling to see why TikTok did not find his whole charade funny.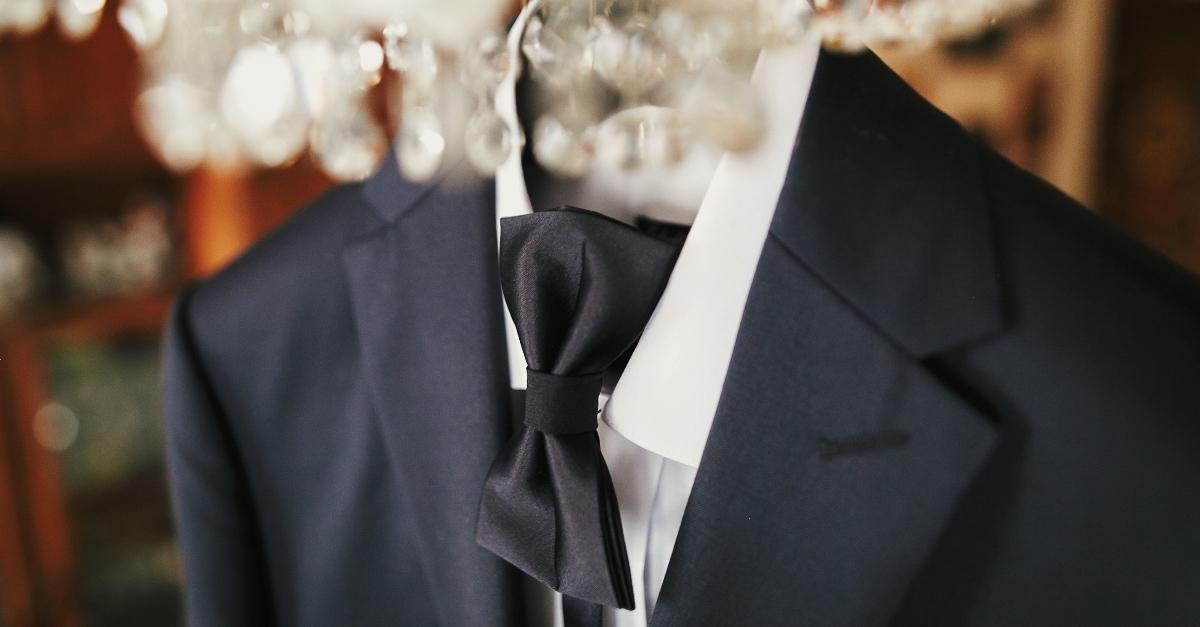 Article continues below advertisement
TikTok is dragging this groom's "inappropriate" and "disrespectful" wedding vows.
Let's set the scene. In this video captured by wedding photographer Jonathan Pajak (@lensculture on TikTok), a beautiful couple stands before the altar. It's now the groom's turn to recite his vows. He takes a piece of paper out of his pocket and whispers to his bride, "You're screwed."
He then kicks off his vows by naming the two things he needs to be happy: a full belly and empty balls. And while his counterpart does satisfy the latter, he admits that she could use some cooking lessons.
Article continues below advertisement
Then he begins to say something almost sweet. "There is no one I could ever love more in this lifetime," he reads, but unfortunately, he's not done yet. "Unless I ever get a chance to meet Margot Robbie," he continues.
The groom then reflects on their future together. "Nothing's better than gagging and headboard slamming," he remarks, to which his mother, who is officiating the wedding, says, "Michael."
Last but not least, he commends his bride on her decision to marry him and says, "You can choose whether tonight ends with being a toaster strudel or a Twinkie."
The bride, who is laughing, is speechless. His mom then breaks the silence and teases that she is going to ground him.
Article continues below advertisement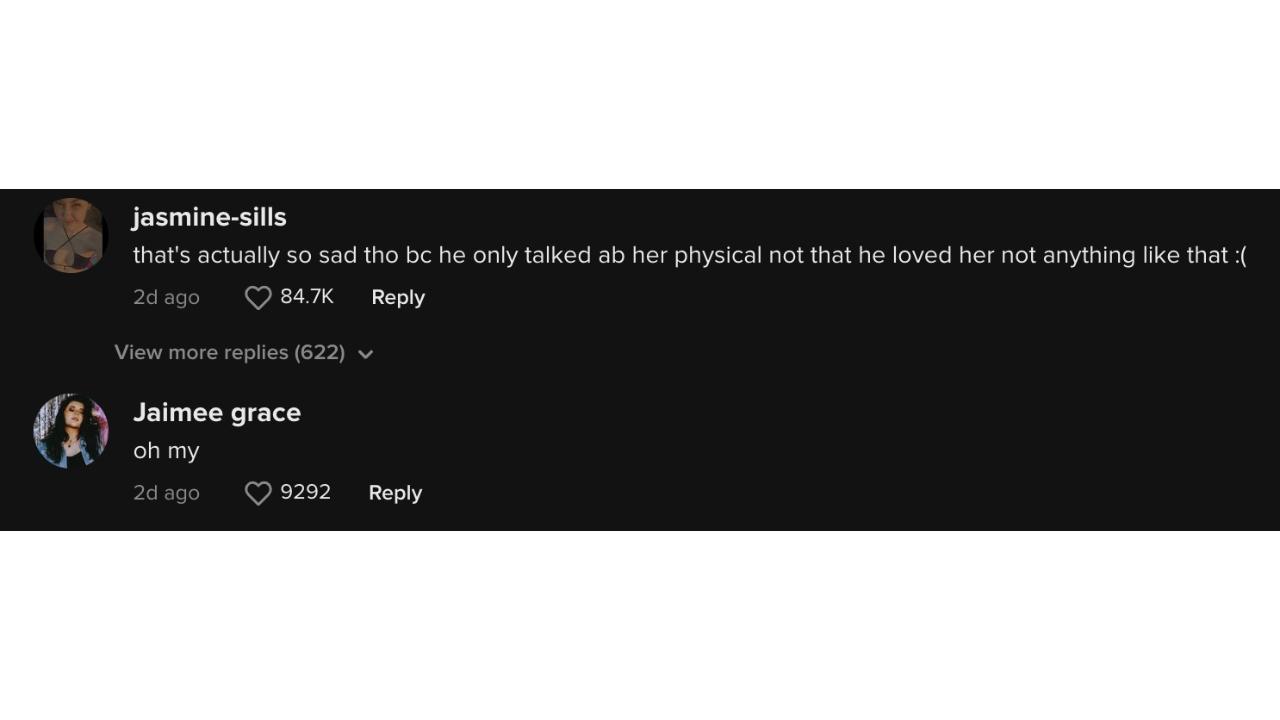 It's safe to say that TikTok users were not amused by his words. One user pointed out that he only talked about his bride physically and not about how much he loved her. Another wrote: "If I was her, we'd no longer be getting married and I'd tell him to go find Margot Robbie so he can be rejected by two women in the same day."
"This was so disrespectful to say on your wedding," someone wrote.
"That's humiliating," added another commenter.
"Completely inappropriate in front of all her family. My dad would beat my fiancé's a--," wrote someone else.
Article continues below advertisement
Another comment said: "I could not even fathom my future person diminishing me in that way. Like not one single thing about who she is was said. It's disheartening. I hurt."
But apparently, the bride wasn't a fan of all these people bashing her husband and his vows. She commented on the video too. "So I'm the bride and no this isn't a red flag. We have been together for 10 years," she wrote.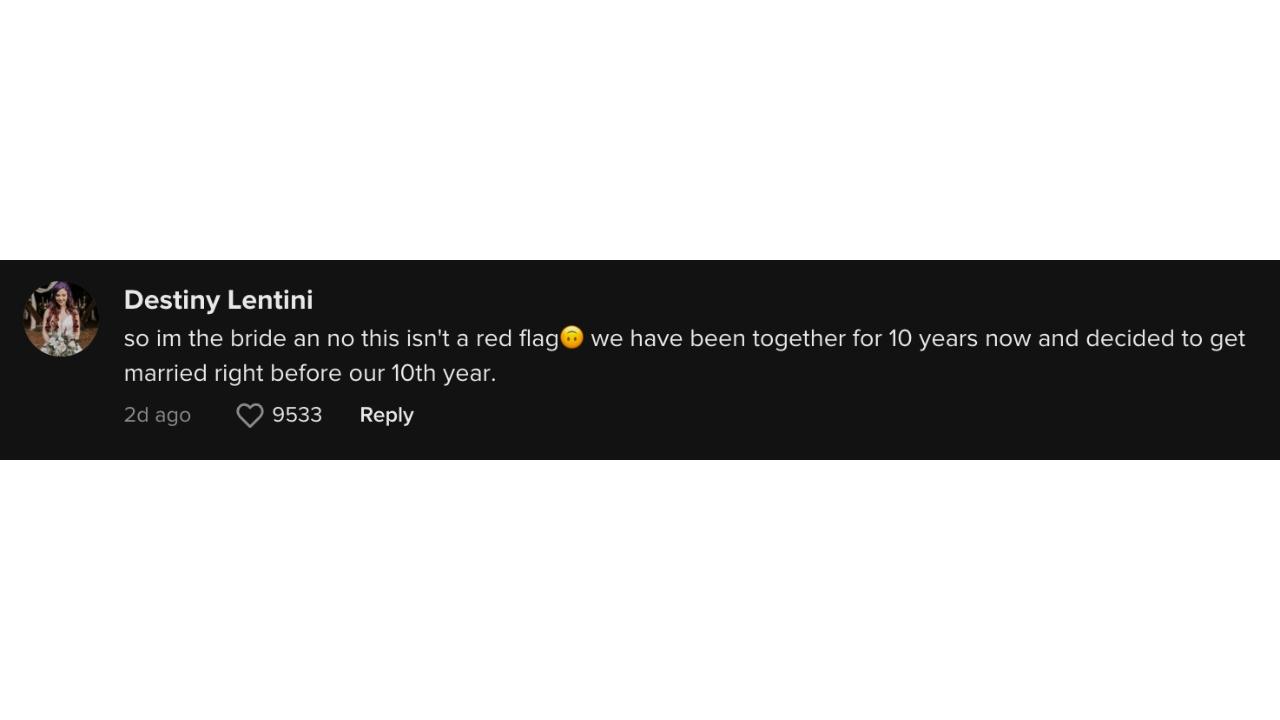 Some folks immediately sided with her, arguing that everyone writing mean comments about his vows doesn't even know the couple. Others asked her why she was defending him.
The bride took to her own TikTok to address the reaction, assuring that she's very much happy and in love and understands her husband's sense of humor.
"I loved his vows, I loved my vows, I loved our wedding day," she said. "His vows showed a piece of his personality which is the humor side, which is definitely Michael."