This Swiftie Got Married to Her Fiancé During a Taylor Swift Concert
René Hurtado and her fiancé Max Bochman got married during a Taylor Swift Eras tour concert. Their wedding video is now going viral on TikTok.
It's only been a few days since Taylor Swift's Eras tour kicked off, and already the unthinkable has happened: Two concertgoers secretly but respectfully tied the knot while in attendance.
Article continues below advertisement
During the second night of the Eras tour, René Hurtado and her fiancé Max Bochman said "I do" as Taylor performed "Invisible String."
How on earth did this even happen? We share René and Max's story below.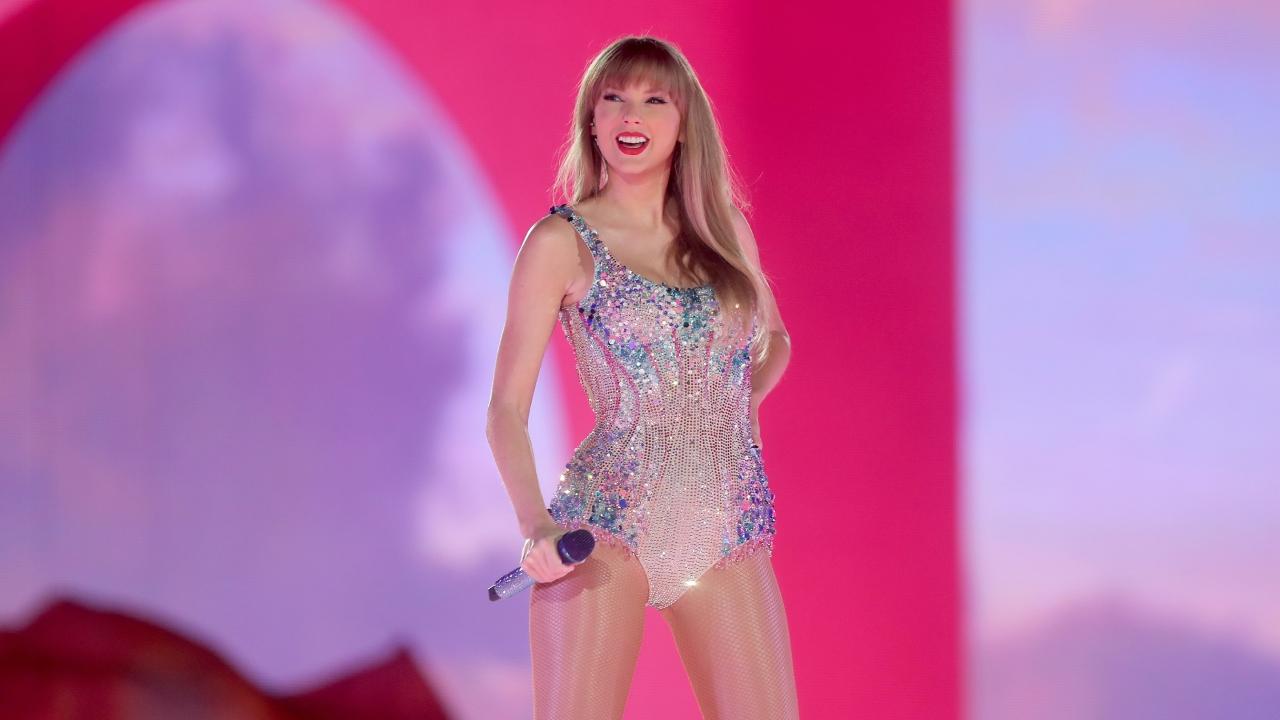 Article continues below advertisement
A Taylor Swift mega-fan got married during an Eras tour concert.
In a now viral TikTok, René (@rene_hurtado) shared a glimpse of her wedding ceremony during Taylor's concert on March 18.
"POV: You get married at the Taylor Swift concert," she wrote in the copy.
Her 14-second video showed her and Max dressed to the nines in wedding attire. It also showed René's friend, who officiated the wedding, using her phone's Notes app to recite the ceremony script in the video. It's safe to say that everything went swiftly.
Article continues below advertisement
The comment section overflowed with love from strangers alike. "THIS IS SO PRECIOUS," wrote one. Another said: "You got Taylor Swift to play at your wedding!! Congratulations."
One user even noted, "You can use 'Taylor swift was at my wedding' in your two truths and a lie icebreakers forever now!!"
Another teased: "Will the wedding certificate say swift city I need to know?!?!"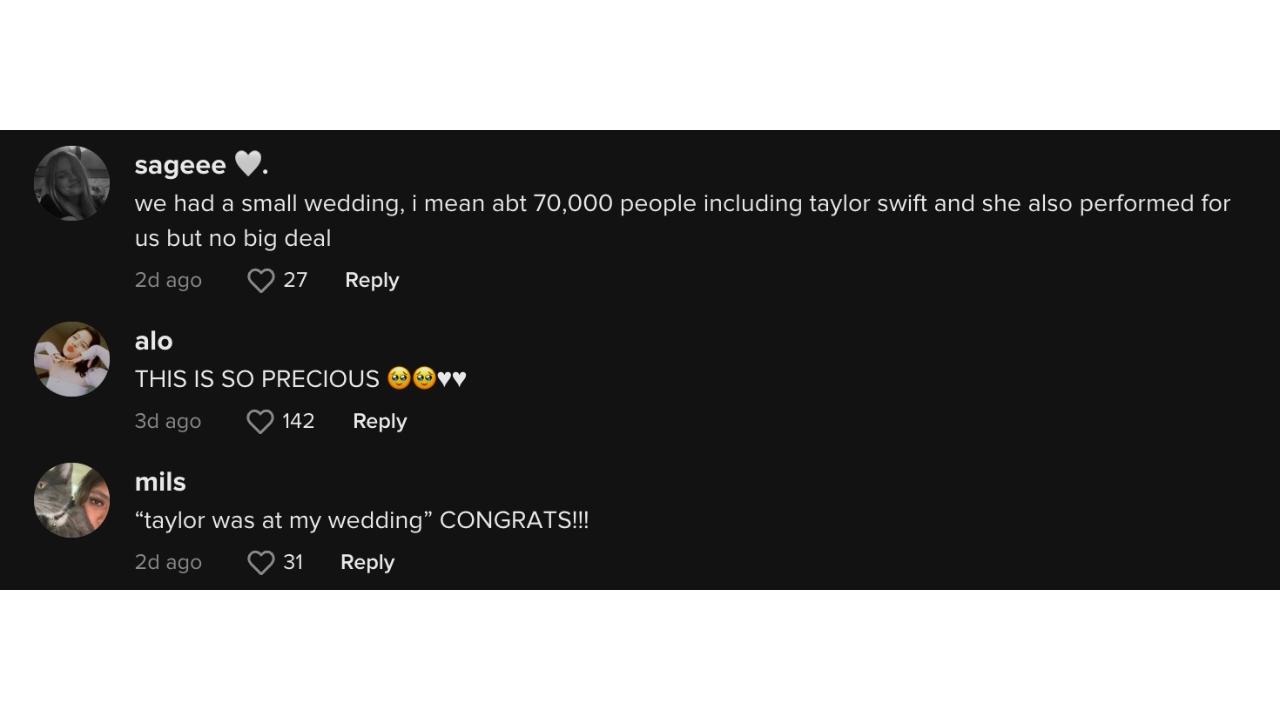 Article continues below advertisement
After René's video broke the internet, she started to share details about her big day. She told Today that she and Max, who got engaged in September 2021, had wanted to legally get married before having their actual ceremony with friends and family.
As Taylor announced her Eras tour, René came up with a plan. She and Max would elope before the show and then go to the concert to celebrate their new relationship status.
But a friend pushed René to take it a step further and exchange vows at the actual concert. And although Max wasn't crazy about this idea at first, he eventually agreed to it, knowing how much René loved Taylor. It was official — they were getting hitched among Taylor and her thousands of fans.
Article continues below advertisement
To find the perfect moment to say "I do," René went alone to the first show of the Eras tour and wrote down Taylor's setlist. This gave her the opportunity to choose her wedding song.
"I died because I'm walking down the aisle to 'Invisible String' and it was just so perfect," she told Today.
Article continues below advertisement
And luckily for René and Max, the audience surrounding them during their big day couldn't have loved the idea more. Concertgoers nearby sat down so that the bride and groom could feel like they were up at the altar. Some even recorded the ceremony.
Later in the show, a member of Taylor's team gave the couple one of Taylor's guitar picks as a wedding gift. Talk about the perfect day.
The best part? Their love story isn't over just yet. René shared that she and Max plan to have their actual wedding ceremony with their friends and family next March. Fingers crossed Taylor can make it to that one too!