Is Taylor Swift Actually a Doctor? Yes, but You Might Not Want to Call Her That
Taylor Swift received her doctorate degree in fine arts from New York University in 2022. Does this mean that she is technically a doctor?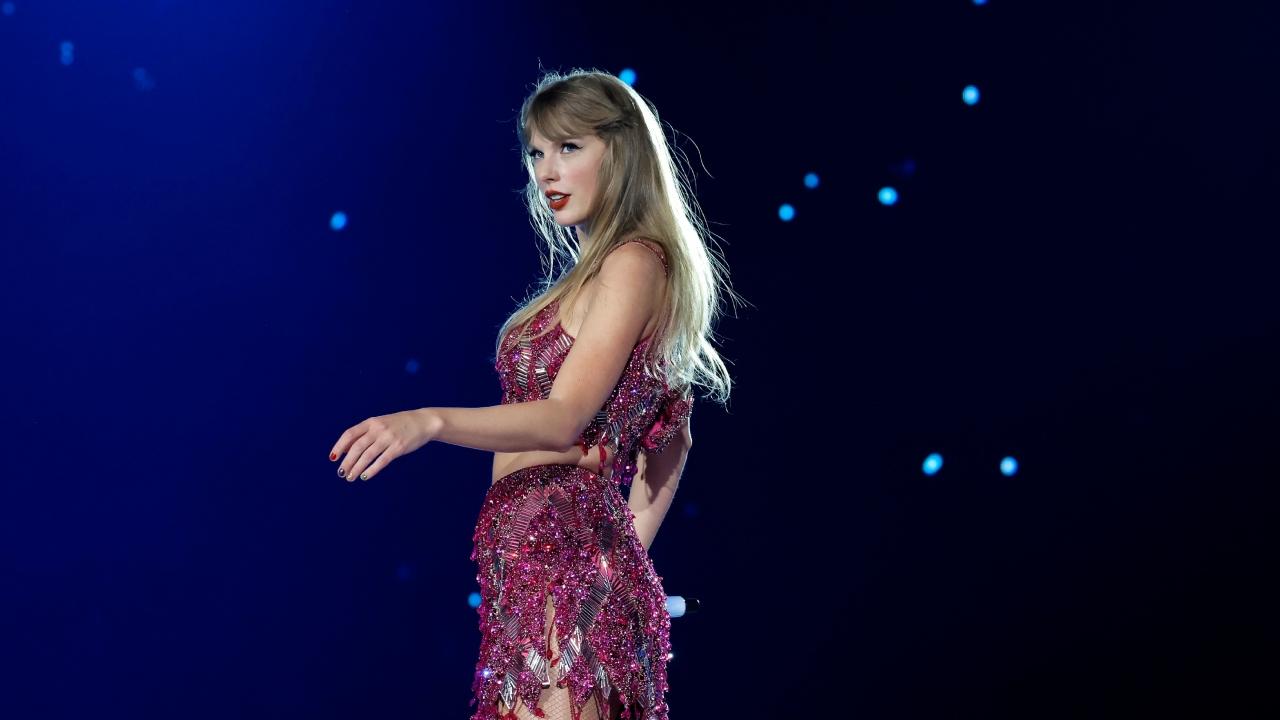 "Everyone say thank you Doctor Taylor Swift for releasing these masterpieces," writes Twitter user @tolerateitlover. Another tweet from fan @thelasttay shows an image of Taylor sitting at a table with a row of cards noting all of her professions in front of her. The cards read as follows: Producer, Director, Actor, Editor, and Writer, followed by one that was clearly photoshopped in that reads "Doctor."
Article continues below advertisement
Now you might be wondering, why are so many people referring to Taylor as a doctor? Well, as a refresher Taylor received a Doctorate of Fine Arts, honoris causa, from New York University on May 18, 2022. This was also the day that she delivered that now-iconic speech riddled with "Midnights" Easter Eggs to the graduating class.
That aside, given that Taylor received this doctorate degree from NYU, does that mean she is technically a doctor? Here's what we know.
Article continues below advertisement
Is Taylor Swift a doctor?
When we think of a doctor, we usually think of someone in a medical setting. Taylor isn't a medical doctor, but she did receive an honorary doctorate degree in fine arts and can technically be referred to as a doctor.
However, it's important to note that an honorary degree isn't equivalent to a student-earned degree. As Higher Ed Jobs explains, "an honorary degree acknowledges someone who a university committee deems worth honoring, by offering them a special position, in the university community."
Taylor never went to college, let alone NYU.
Article continues below advertisement
However, the university likely decided to award her with this honorary degree for her significant impact on the music industry, as well as its campus.
During the spring semester, NYU offered a special Taylor Swift-inspired course for its students. The course proposed "to deconstruct both the appeal and aversions to Taylor Swift through close readings of her music and public discourse as it relates to her own growth as an artist and a celebrity," per Variety.
Article continues below advertisement
Not everyone likes that Taylor Swift is being refered to as a doctor.
Unfortunately, not everyone is a fan of referring to Taylor as Dr. Swift and/or Dr. Taylor. Some people find it insulting that Taylor was awarded a doctorate degree, given that she didn't go through the intense curriculum students are subject to today.
"That's super easy doctor's degree!! I should have taken her path. Taylor Swift will never know the pain of doing all the hard work to get through college," wrote one user on Twitter.
Article continues below advertisement
Another user noted that society seems to have an issue referring to dentists as doctors, but has no problem throwing the word around when it comes to a celebrity.
Article continues below advertisement
One tweet just read: "I'm not calling Taylor Swift a doctor. I'm sorry."
Bottom line: It's probably best to just refer to Taylor as the award-winning pop queen mastermind that she is, as that's what she's most known for. Calling her a doctor isn't technically wrong, but it may be insensitive to those who are doing the work.