Is Guy Fieri a Democrat or a Republican? The Internet Is Divided
What are Guy Fieri's political views? The Internet can't seem to agree whether the 'Diners, Drive-Ins and Dives' host is a Democrat or a Republican.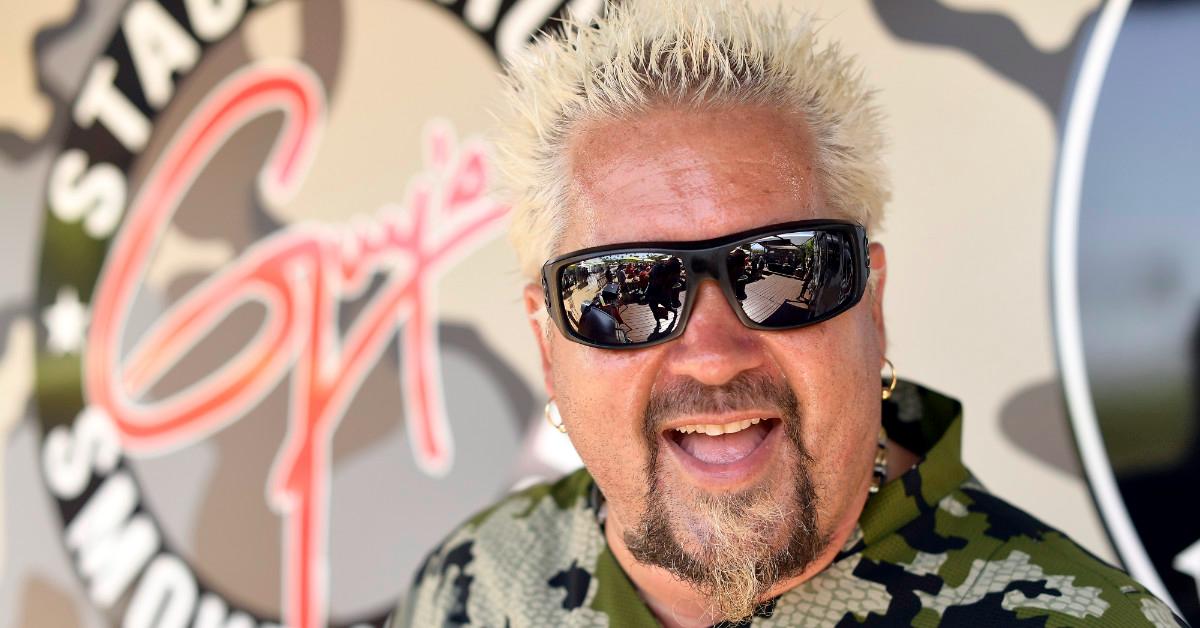 We all know he's the mayor of Flavortown, but what are Guy Fieri's political views? Your guess is as good as ours — it seems like no one knows where on the spectrum this Food Network star falls.
Article continues below advertisement
"I just spent an embarrassing amount of time trying to figure out if Guy Fieri was a Democrat or Republican and I have no conclusion," one fan tweeted recently.
What are Guy Fieri's political views? Some people think he's a Democrat.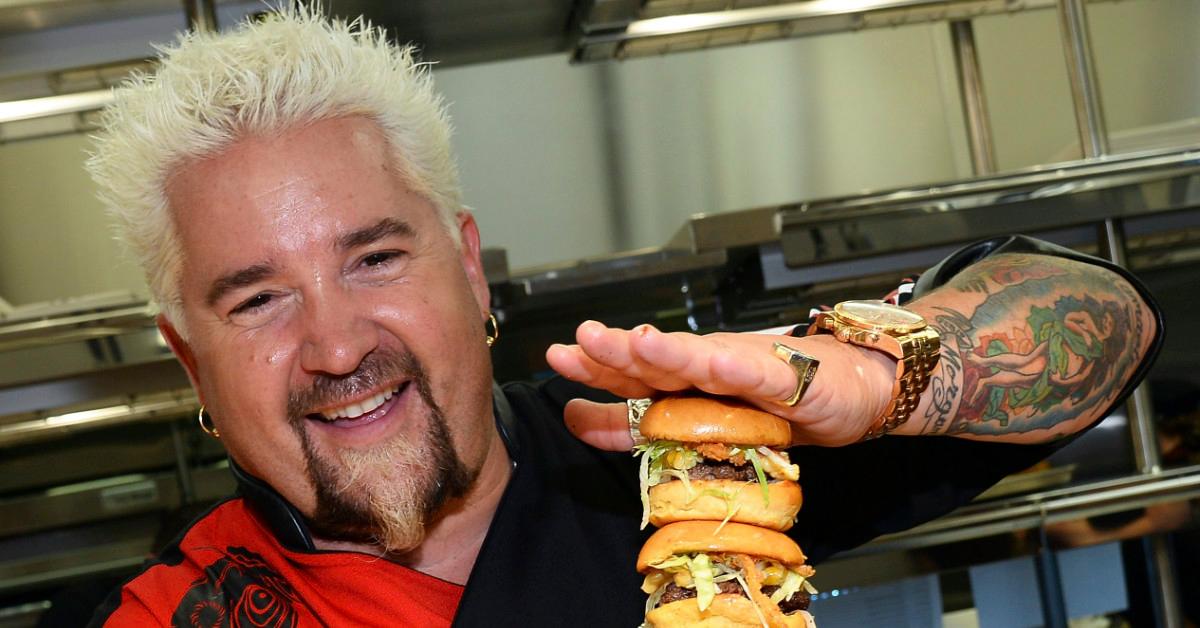 In a Reddit thread about how the Food Network stars might have voted in the 2018 midterms, one user speculated that Guy was "surprisingly Democratic" in his picks — and that Alton Brown voted "libertarian," Paula Deen voted "straight Republican," and Giada De Laurentiis filled in "random bubbles."
Article continues below advertisement
Another user agreed with that assessment of the Diners, Drive-Ins, and Dives host's politics, commenting, "His flagship show is going around to mom-and-pop diners and giving them exposure. He donates all the perishables from [TV show Guy's Grocery Games]. He once officiated 101 gay marriages in one day. He provides free food to people in disaster areas. Sure, he turns up the personality for TV, but it's pretty obvious he's more of a Dem."
Article continues below advertisement
And in November 2020, a Twitter user observed that Guy is an example of "something that isn't Republican but feels Republican" — alongside Queen Elizabeth II, country singer Luke Bryan, Glee character Rachel Berry, and "Barefoot Contessa" Ina Garten.
That same month, someone else wrote that they were "devastated" to learn Alton Brown is Republican and conservative. "You know who would never do that to us?" that user added. "King of Flavortown himself, Guy Fieri."
Others say he's Republican.
After one Twitter user speculated Guy's hair votes Republican, another person quipped, "Because it's straight and white?"
But seriously, some people do think Guy is a Republican — including, apparently, the person who said that Anthony Bourdain is "just Guy Fieri for Democrats."
Article continues below advertisement
And after Guy jokingly threw his bandana into the ring of the 2020 presidential election — following rumors that Dwayne "The Rock" Johnson would run for the Oval Office — another user tweeted, "Republican Guy Fieri vs. Democrat Dwayne Johnson, and the country would absolutely be better off for it."
Article continues below advertisement
Guy declined to film a PSA for the Trump administration's COVID-19 PSAs.
Documents the U.S. House Oversight Committee recently shared with Politico reveal that Guy was one of the hundreds of celebrities considered for involvement in the Trump-ordered Department of Health and Human Services ad campaign designed to "defeat despair" about the coronavirus and to try to convey that "helping the president will help the country," according to the site.
According to a spreadsheet tracking the potential celebrity collaborators, Guy is one of 22 celebrities who declined — along with Carrie Underwood, Britney Spears, Selena Gomez, Sandra Oh, and others. The document specified that Guy declined because he was "overcommitted."
Article continues below advertisement
Vanity Fair writer Kenzie Bryant sounded off on the contents of the spreadsheet, writing, "Did these people spend millions of dollars to figure out that Guy Fieri was 'overcommitted'? The thing is that I could have told you that for free! The king of diners, drive-ins, and dives is at the height of his career, producing both TV series and wine. He's keeping many Joints afloat, both a Taco Joint and a Burger Joint!"