Man Orders 200 Nuggets at McDonald's Drive Thru, Cancels at The Window in TikTok "Prank"
A man ordered 200 nuggets as part of a McDonald's order in a viral TikTok, but when he went to the checkout window he changed his mind.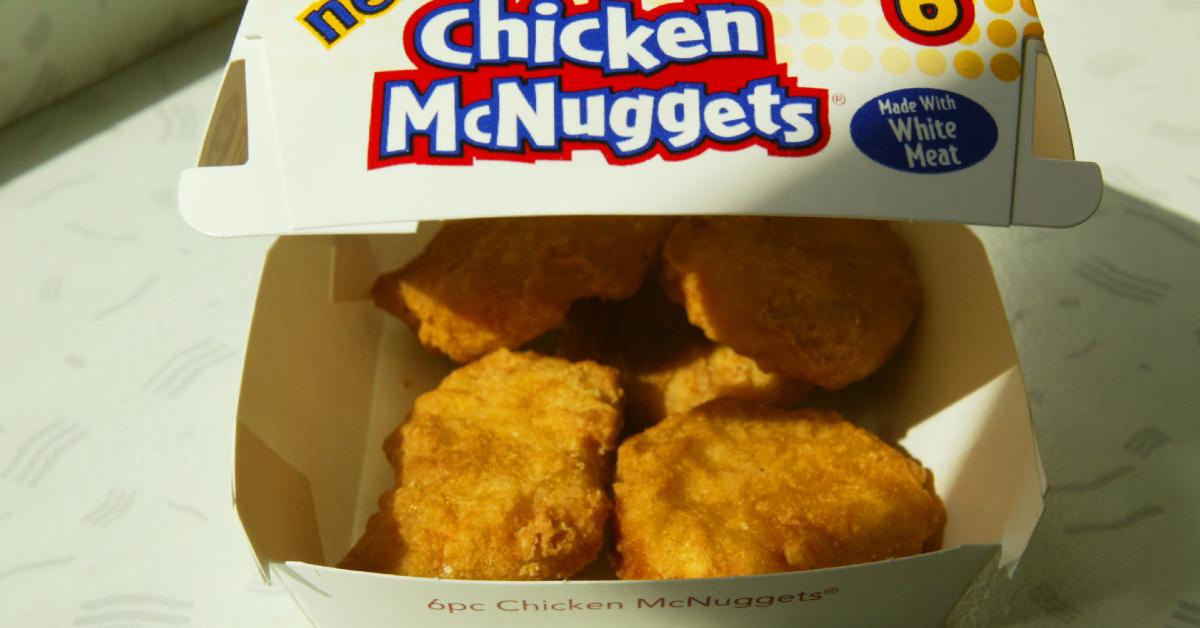 Remember those "it's just a prank bro" videos where a bunch of folks who can't really understand comedic nuance thought that it was "funny" to go and pull up people's pants in an unknown neighborhood and they ended up getting slapped upside their heads? And as they were getting beaten on they immediately started tapping the wall saying, "prank! prank! prank!"
Article continues below advertisement
Well, there are some people who don't get that the best pranks don't have real-world implications. Now they can convince people that they're engaging in a scenario that could have real-life consequences, or have them briefly questioning their sanity. Take Ashton Kutcher's Punk'd for example: Beyonce didn't really ruin Christmas for a bunch of people when that tree she was topping with a light came crashing down.
But for a brief minute, she thought she did.
Unfortunately, if this guy thought he was being funny or slick by pulling a "prank" on a McDonald's worker by telling them that he wanted 200 Chicken McNuggets, only to cancel the order for that at the window when he finally pulled up to pay.
Article continues below advertisement
After telling a worker that he has no intention of taking the 200 nuggets into the car with him or paying for them, the young woman stands there aghast for a few seconds before finally turning around to another worker and saying, "I quit," in utter disbelief.
Article continues below advertisement


Adding insult to injury, after he receives the fries he asks another employee who handed him the food for the tartar sauce that he originally requested. After she shuts the window, he pulls away laughing.
Article continues below advertisement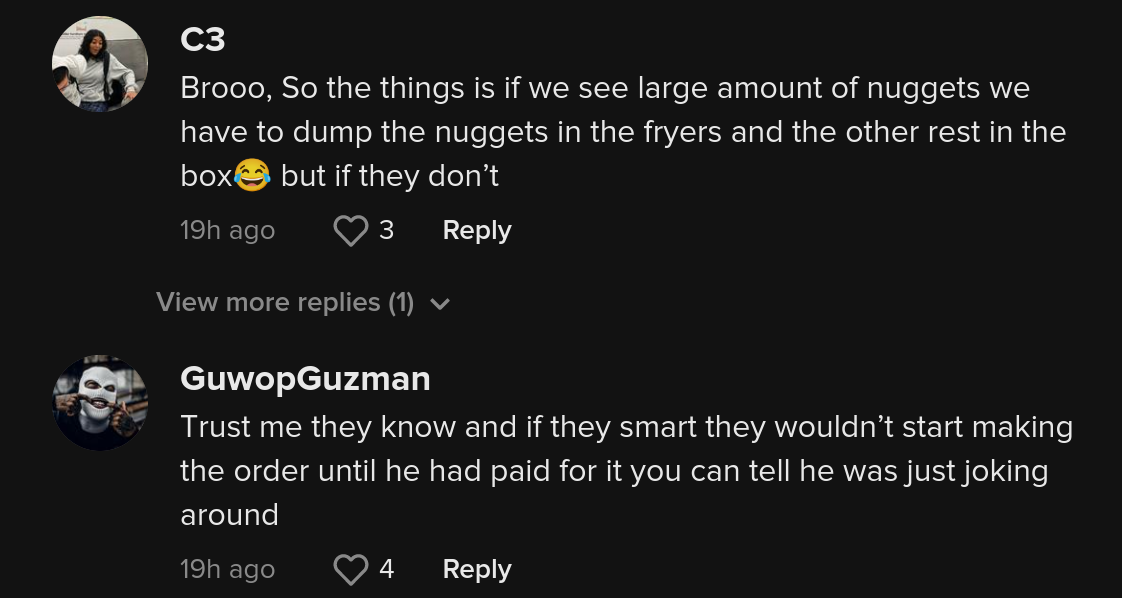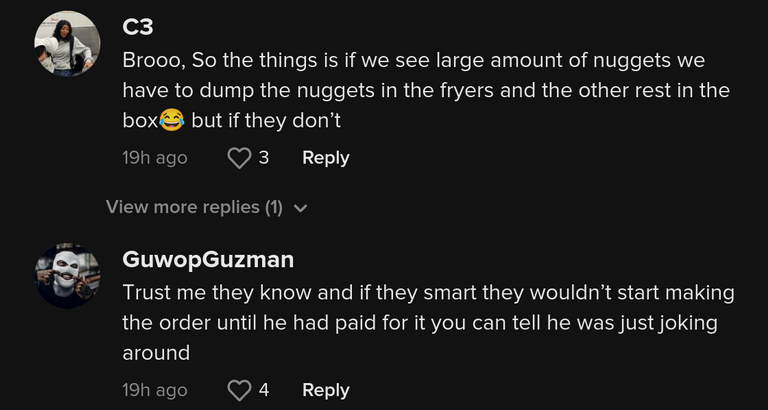 A number of TikTokers said that they couldn't understand why he thought this would be a funny thing to do to the food service workers as the majority of, if not all of those nuggets would more than likely just get thrown away.
Article continues below advertisement


Others said that it's not cool to prank food service industry workers because "they don't get paid enough for this" kind of nonsense from customers recording TikToks in the drive-thru.
Article continues below advertisement


Others said that they were shocked at how 200 nuggets and a large french fries only came out to a little over $70. Some remarked that if they were working in the drive-thru they would've let him pay for the fries and ask him to pull up and wait for them, then they would keep him waiting for thirty minutes.
Article continues below advertisement


One commenter quipped that the workers were probably seasoning his fries with their dandruff.
Sometimes restaurants, when taking large orders from customers will get paid first before prepping said order as a means of ensuring if a payment doesn't go through that all of that food is wasted.
Article continues below advertisement


Article continues below advertisement


What do you think of this TikToker's 200 McNugget "prank?" Was it just another form of bullying as one user on the platform said? Or was it just a joke that went too far?