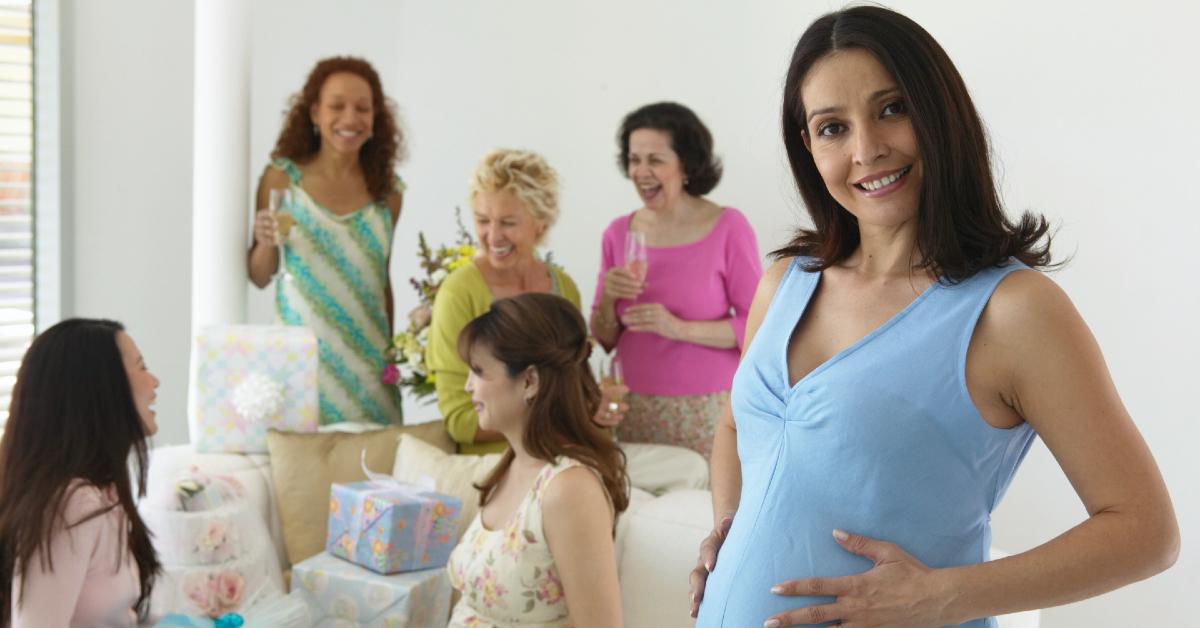 Woman Goes All Out for Friend's Baby Shower and None of Her Friends Showed Up
It's a bitter pill to swallow when you realize that while you may have a bunch of friends that the majority of them aren't going to be there for you when you want or need them the most.
Wanting to share good things happening in your life with someone else is about as natural as wincing in pain upon hearing a grating Influencer's voice, so when you're stood up by your friends on a special day it can be especially painful.
Article continues below advertisement
Unfortunately, that's what this woman says happened to one of her close friends who threw an elaborate baby shower and invited 17 people over.
All seventeen of them RSVP'ed to the event, but on the day of, each one of them texted the expecting mama telling her that they wouldn't be able to make it.
A viral TikTok posted by @spins.in.circles, documented all of the work she and her pregnant friend put into crafting a baby shower. In a montage that shows snippets of the preparation of the party along with text messages from the mom-to-be's friends who all canceled, the TikToker penned a series of text overlays telling the sad story.
Article continues below advertisement
"POV: You spent weeks planning and preparing your besties baby shower...we were both so excited for the shower I start making all the fun decorations"
Article continues below advertisement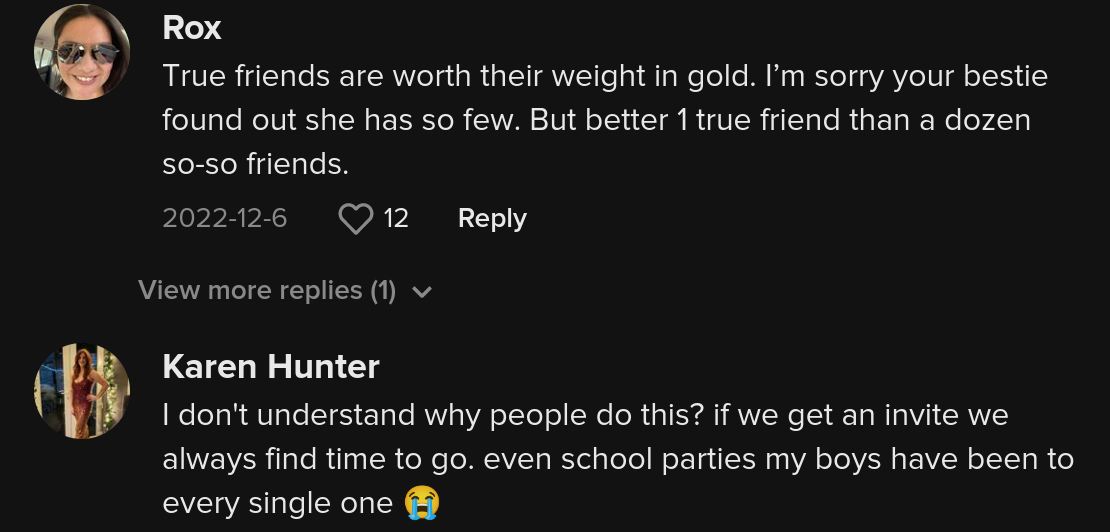 She showed off massive cardboard boxes painted to look like toy blocks a kid would play with along with a giant multi-balloon decoration, a special cake to mark the occasion, green macaroons, and sugar cookies with what appears to be an image of the polo logo guy about to whack a ball.
Article continues below advertisement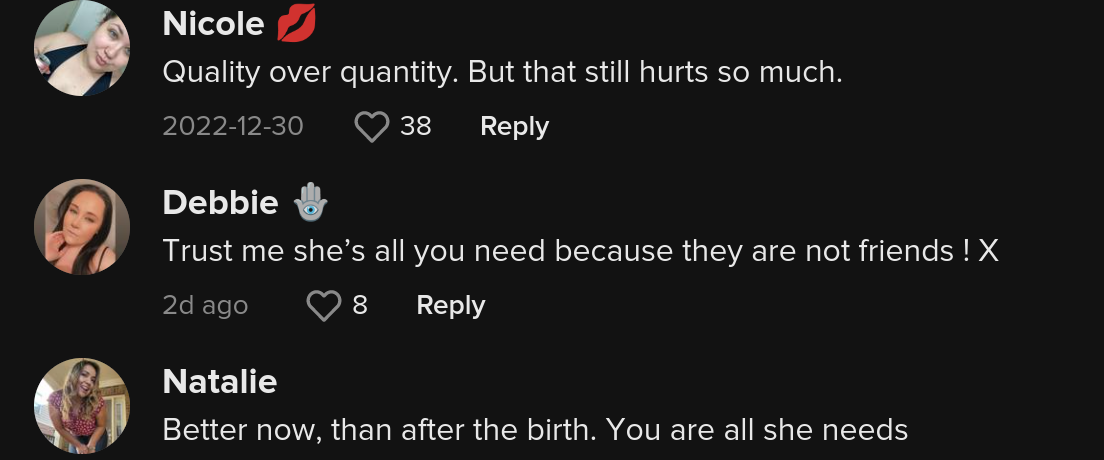 The camera then cuts to a text from the TikToker's friend saying that they're getting overwhelmed with messages from people saying that they can't make the shower. Then there's a cut to the hall they booked to have the shower and it's completely empty save for two people sitting at a table.
Article continues below advertisement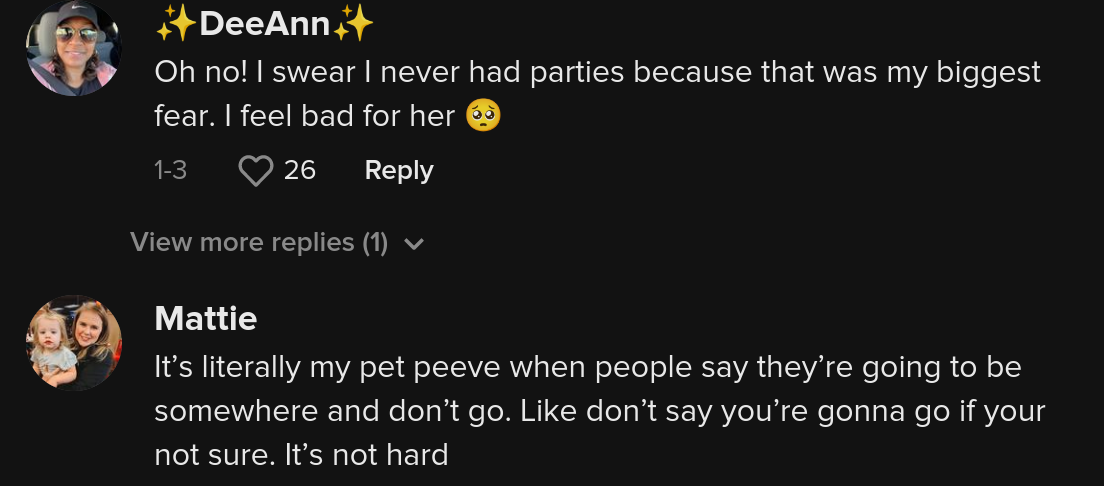 "17 people sent back an RSVP but not a single person came. Somehow she managed to smile thru it," the TikToker wrote before concluding with, "But I knew her heart was crushed."
She then shows a snippet of a text message sent to her by her pal, "I seriously cannot stop crying my face and eyes are so swollen I can barely open them."
Article continues below advertisement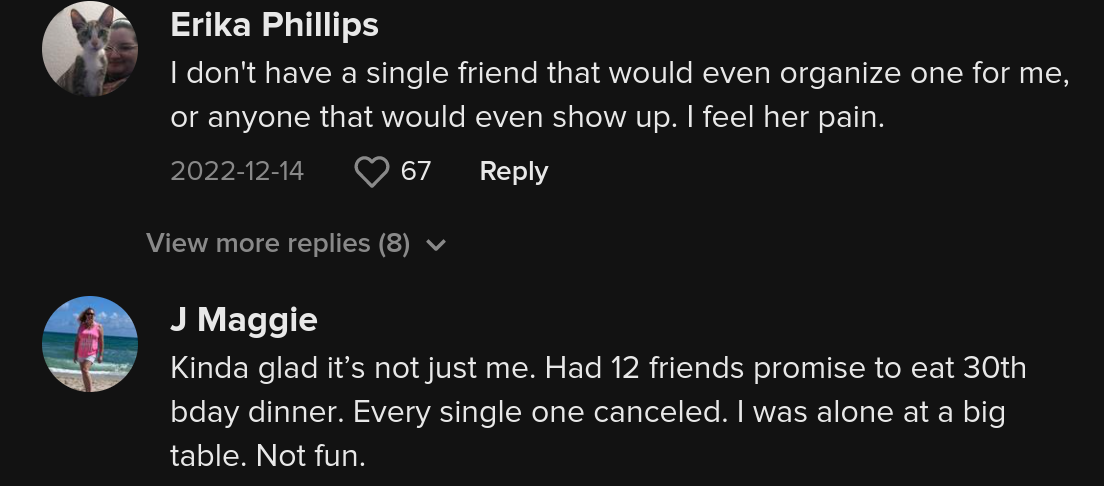 Pissed off that their friends group would do them dirty like that, the TikToker decided to post in the Facebook group created specifically for the baby shower to call out the 17 friends who decided to ditch.
Article continues below advertisement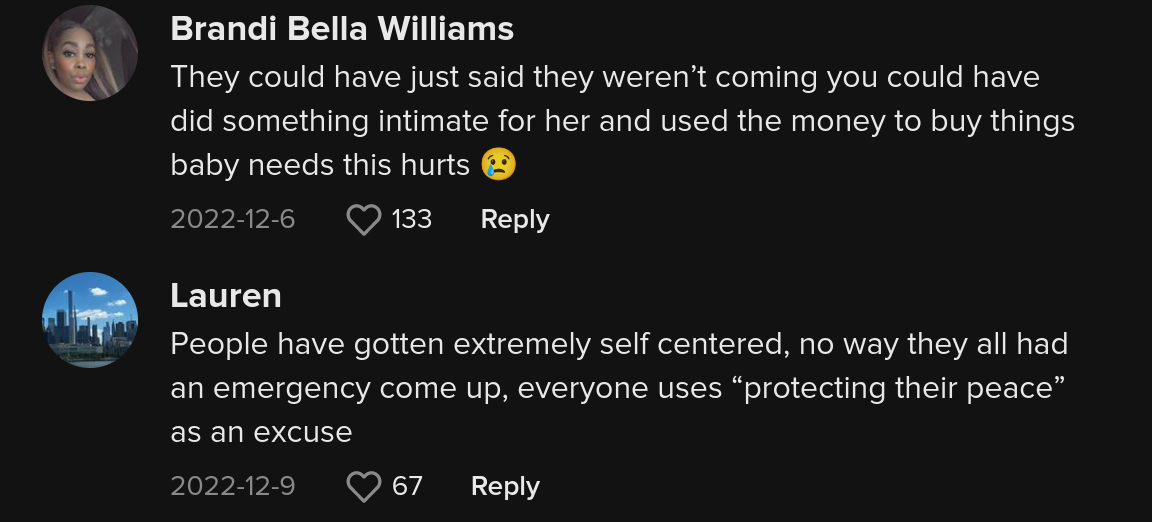 She wrote, "Usually I just wouldn't say anything, but I do want to express how important it is to let people know if you are not going to be attending. 17 people RSVP'd, and not a single one showed up. I understand that life happens- So please don't commit to events that you aren't 100% sure you will be attending. It would've been easier just to reschedule."
Article continues below advertisement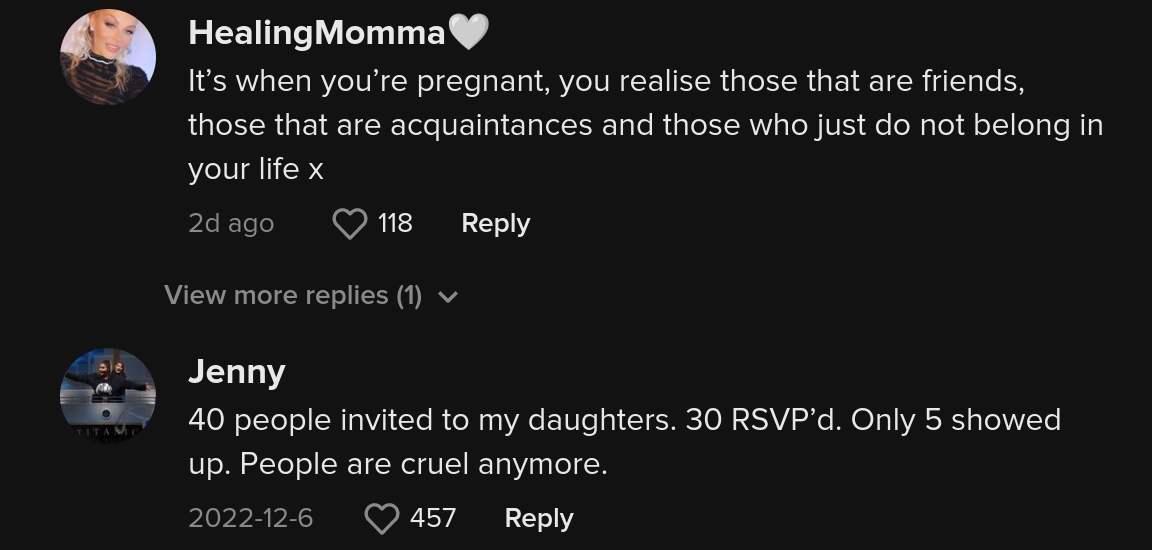 TikTokers who saw her post sympathized with the mom, with many stating that they would cut off those 17 friends and never speak to them again. Others said that they, unfortunately, learned the hard way who really cared for them during their pregnancies and that people's true character comes out during vulnerable moments in their lives.
Article continues below advertisement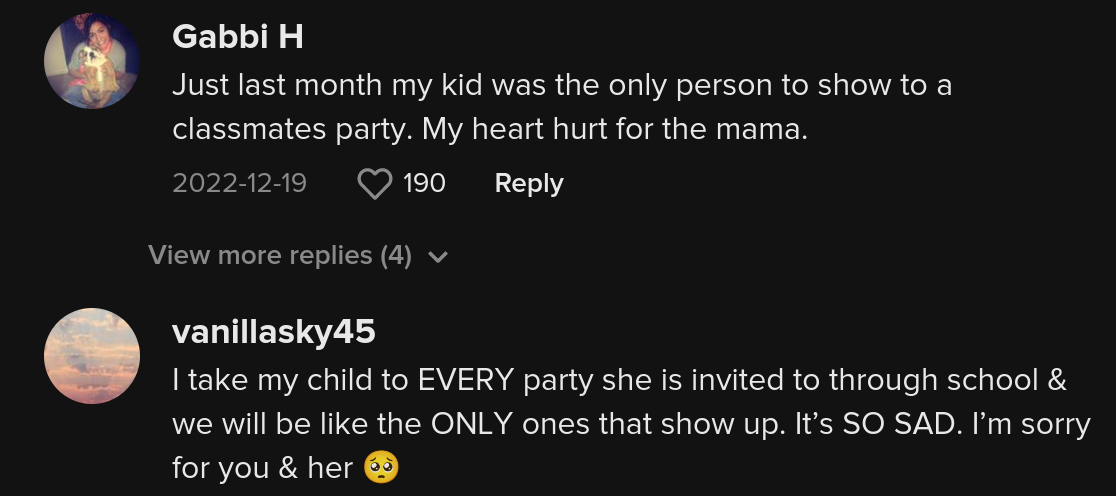 Others also highlighted their own experiences in dealing with party/event ditchers and how crushing it is to see people not keep their word at the slightest inconvenience.