Why Did a Man Throw a Smoothie at a Smoothie Shop Employee in a Now-Viral TikTok?
A TikTok video of a man harassing and throwing a smoothie at a Robeks smoothie shop employees has gone viral. Why did the guy throw the smoothie?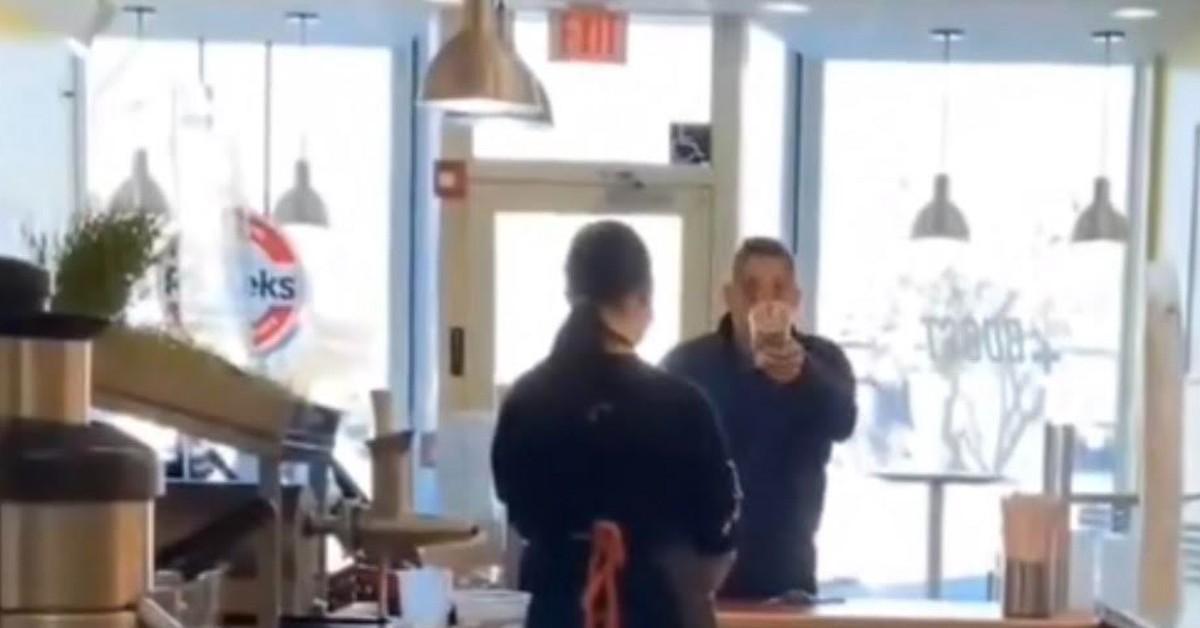 There is an inherent risk eating out anywhere with food allergies. It's vital to communicate to servers or baristas if you or someone you love has an allergy. 48-year-old James Iannazzo claims that the reason he went on an angry tirade at a Robeks smoothie shop in Fairfield, Conn. was because the employees made a smoothie that caused his son to have an allergic reaction. The TikTok of Iannazzo's frightening outburst quickly went viral on TikTok.
Article continues below advertisement
Iannazzo also hurled a racial insult at one of the employees, and allegedly tried to enter an employee-only area. Per Newsweek, Iannazzo was arrested after the incident (he reportedly turned himself in), and was charged with "Intimidation based on bigotry or bias in the second degree, breach of peace in the second degree, and criminal trespass in the first degree."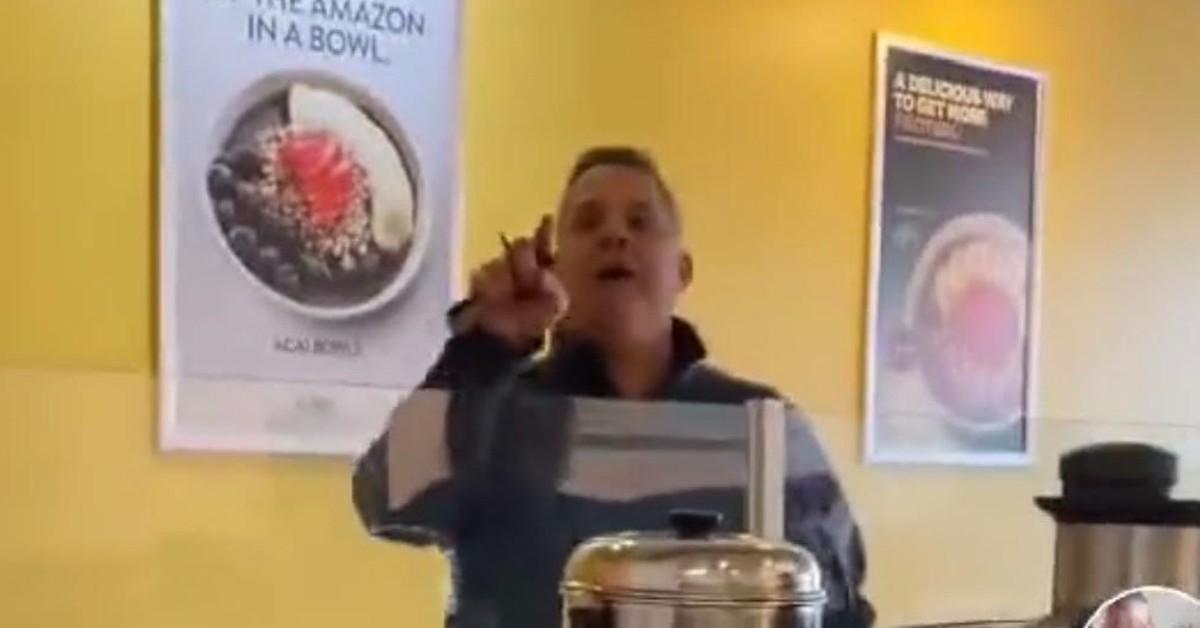 Article continues below advertisement
Iannazzo's lawyer, Frank J. Riccio, posted an official statement.
The statement claims that Iannazzo was distressed because the smoothie in question caused his son, who is severely allergic to peanuts, to have a life-threatening allergic reaction. Riccio's statement alleges that, "[Iannazzo] stressed to the staff that the product must not contain peanuts ... When faced with a dire situation for his son, Mr. Iannazzo's parental instinct kicked in and he acted out of anger and fear."
CBSNews reported that the Robeks employees informed police that Iannazzo never told them about his son's peanut allergy, merely that there should be no peanut butter in the smoothie. Of course, if someone isn't made aware of a severe allergy, it can be very easy to accidentally cross-contaminate a drink without even realizing it, particularly if other drinks at Robeks are made with peanuts. Iannazzo's receipt allegedly has the note, "No peanuts."
Article continues below advertisement
The aftermath.
Iannazzo's angry outburst was captured on video by one of the employees, who posted it on TikTok. The smoothie incident quickly went viral, and Iannazzo was fired from his job as a financial advisor for Merrill Lynch. Iannazzo has since issued his own official statement, apologizing for his behavior. What's notable in Iannazzo's statement is that he claims that he did tell employees about his son's peanut allergy, per a report from CNBC.
"[After drinking the smoothie] my son lost the capacity to breathe properly; his lips and face swelled up, and he required an EpiPen shot, but it did not offer him relief. I called 911." Iannazzo stated. "I was out of my mind with fear for him when I returned to Robek's, and I wish I had not done so ... I will be extending my apologies personally to the Robek's organization, particularly the staff that was working there that night."
Thankfully Iannazzo's son and the Robeks employees have fully recovered.