Is the G.W. Zoo From 'Tiger King' Open? Jeff Lowe Officially No Longer Has Control of It
Is the G.W. Zoo still open? The zoo was the main site of the Netflix docu-series 'Tiger King,' but it officially shut down for good in August 2020.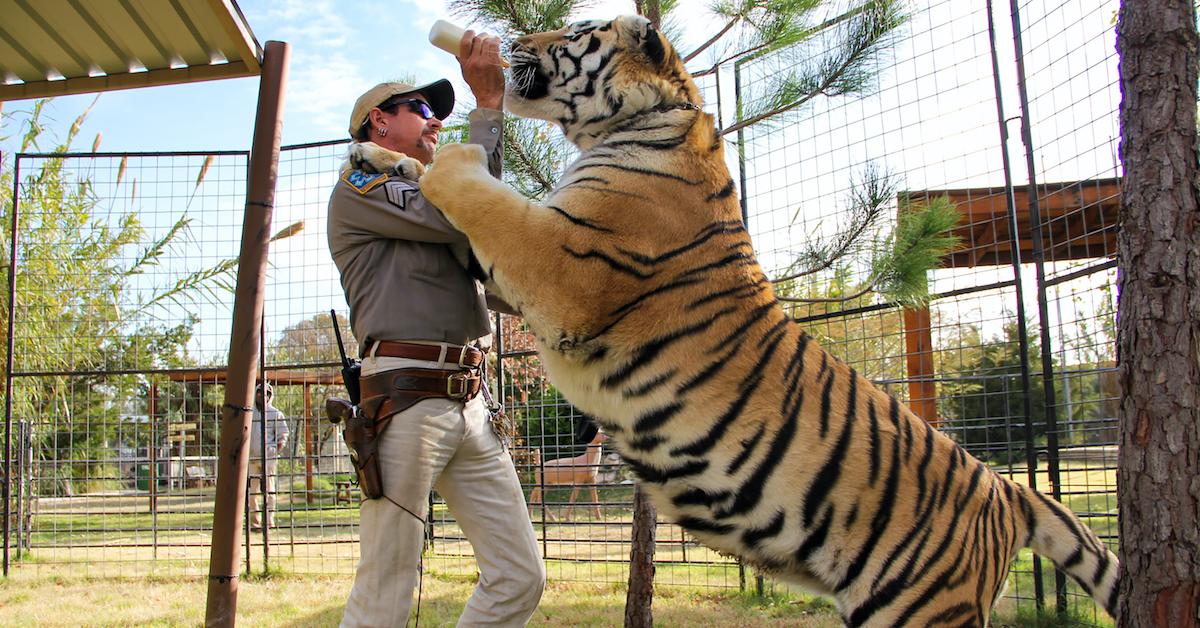 When the Netflix docu-series Tiger King was released in March of 2020, it both captivated and polarized viewers because it shed new light on the idea of owning and using big cats to attract visitors. Joe Exotic, Carole Baskin, and Jeff Lowe soon were the main spectacles from the series, and their battle over Oklahoma's Greater Wynnewood Exotic Animal Park aka the G.W. Zoo would rage on for months.
Article continues below advertisement
On June 2, 2020, it was revealed that Carole had won control over Joe Exotic's zoo because he had fraudulently transferred it over to his mother, and then to Jeff Lowe.
So, is the G.W. Zoo still open? The former animal haven may be shut down for good.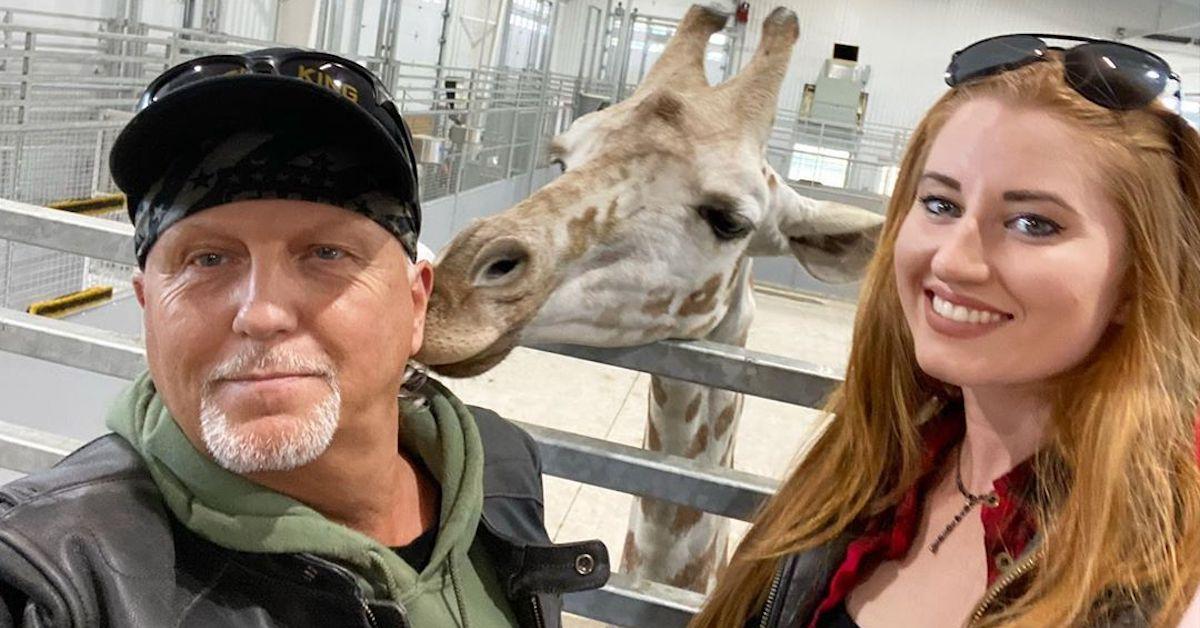 Article continues below advertisement
Is the G.W. Zoo still open?
When Tiger King debuted, the G.W. Zoo had been taken over by Jeff Lowe, who gained control of the property when Joe was struggling financially with his lawsuits with Carole Baskin. Wynnewood Zoo continued operating under Jeff, even after it was announced on June 2, 2020 that Carole had technically won the G.W. Zoo in her lawsuit. From there, Jeff had 120 days to vacate, but he continued running it.
But the G.W. Zoo officially had to fold under Jeff's reign in August 2020 when he lost his license due "pressures" from PETA. In a Facebook post, Jeff explained what happened:
"The very agency that has given my facility five consecutive perfect inspections has now folded to the pressures of PETA and continue to make false accusations against me... Rest assured that all the animals will continue to have excellent care, and consequently will no longer be subject to USDA inspections or PETA spies."
Article continues below advertisement
PETA released a statement in response, which read:
"Jeff Lowe's license has been suspended, a permanent revocation should be next, and his tiger-terrorizing days may soon be over. PETA looks forward to seeing every one of the long-suffering animals at the G.W. Zoo be transferred to an appropriate facility where it won't take federal intervention for a sick cat to receive veterinary care."
Article continues below advertisement
The park had been closed for several weeks because of the coronavirus pandemic earlier this year, but it re-opened in May 2020. Toward the end of Tiger King, Jeff had hoped to re-brand the zoo on a bigger plot of land and rename it Oklahoma Zoo, as it would be relocated to Thackerville, Okla.
We don't know what his plans are now that he can no longer own a zoo or big cats.
The court had ruled Carole Baskin would get control of the zoo anyway.
On June 1, 2020 an Oklahoma court ruled that Joe Exotic fraudulently transferred The G.W. Exotic Animal Park to his mother, Shirley Schreibvogel, and later to Jeff Lowe. Carole Baskin won a $1 million judgment years ago, but was never given any money from it.
Because Joe never paid Carole, she was awarded the 16 acres of land that the zoo sits on. Jeff Lowe had been controlling this land since Joe went to prison, so even though he lost his license, Carole was going to take over, anyway.
Article continues below advertisement
From the ruling, Jeff had 120 days to vacate the land and to remove all of the animals from it. At the time, Jeff's attorney, Walter Mosley, said the court's ruling was expected.
"We anticipated Carol Baskin getting the title to the former park that once belonged to Joe Exotic, and we did not challenge her attempts to do so. All of Jeff's focus is on opening the new Tiger King Park in Thackerville, which should be opening in the next 120 days," he said.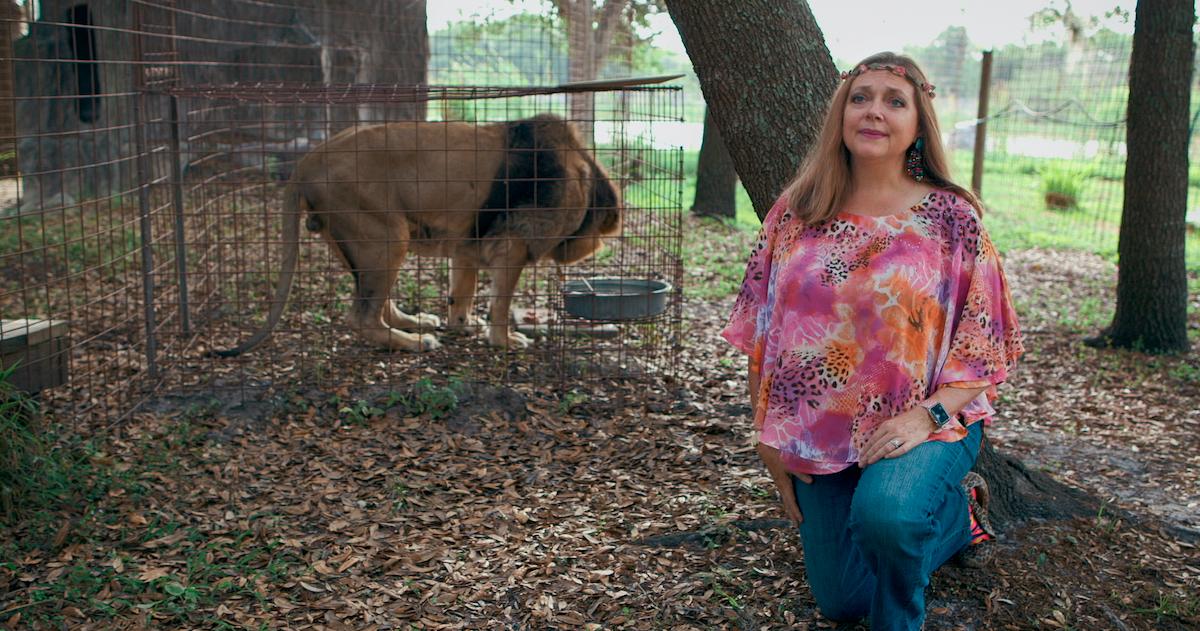 Carole has yet to make a public statement on the judge's ruling or regarding Jeff losing his license. Based on her sentiments in Tiger King about how Joe treated his tigers and operated the park, the area that was the G.W. Zoo will likely look very different in the future.
Tiger King is available to stream on Netflix.