Check Out 5 ~Boo-tifully~ Easy TikTok Halloween Crafts for Kids
Are you looking to tap into your kids' creativity this Halloween weekend? Check out these easy spooky-themed TikTok crafts for kids.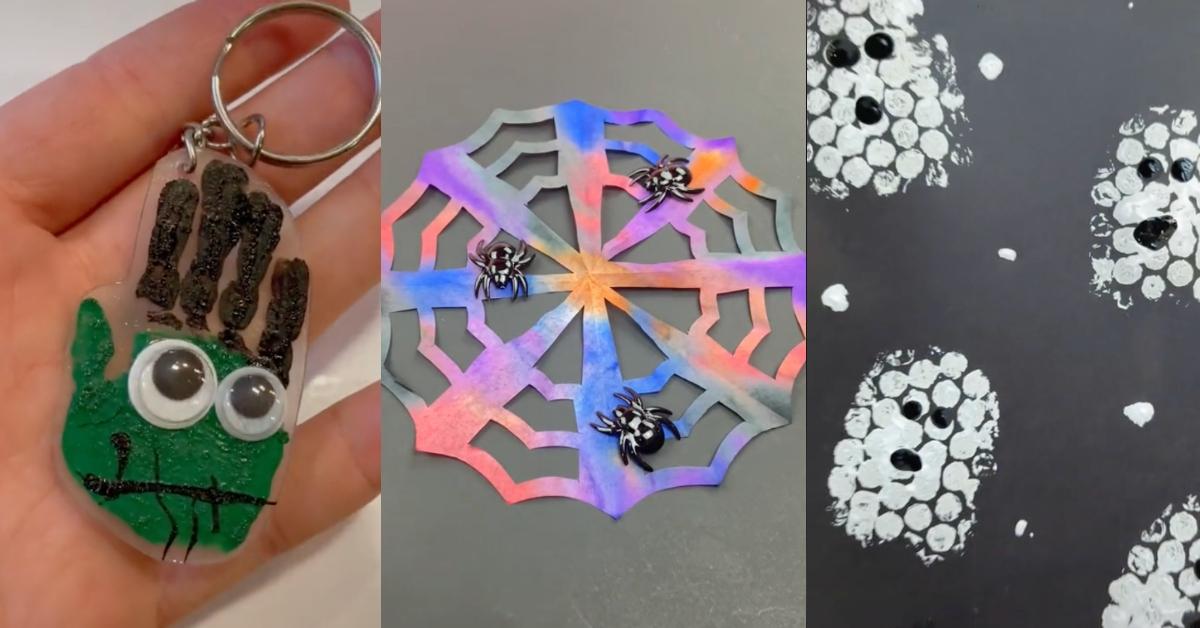 While most kids are looking forward to dressing up in costumes and going trick-or-treating, you can get your young ones hyped up on the spooky spirit with fun and easy-to-do crafts — that don't involve sugar!
Article continues below advertisement
Whether you're a teacher or a parent looking to keep your little ones occupied this Halloween weekend, these DIY crafts are a great way to spark your kids' creativity. And, these crafts won't break the bank.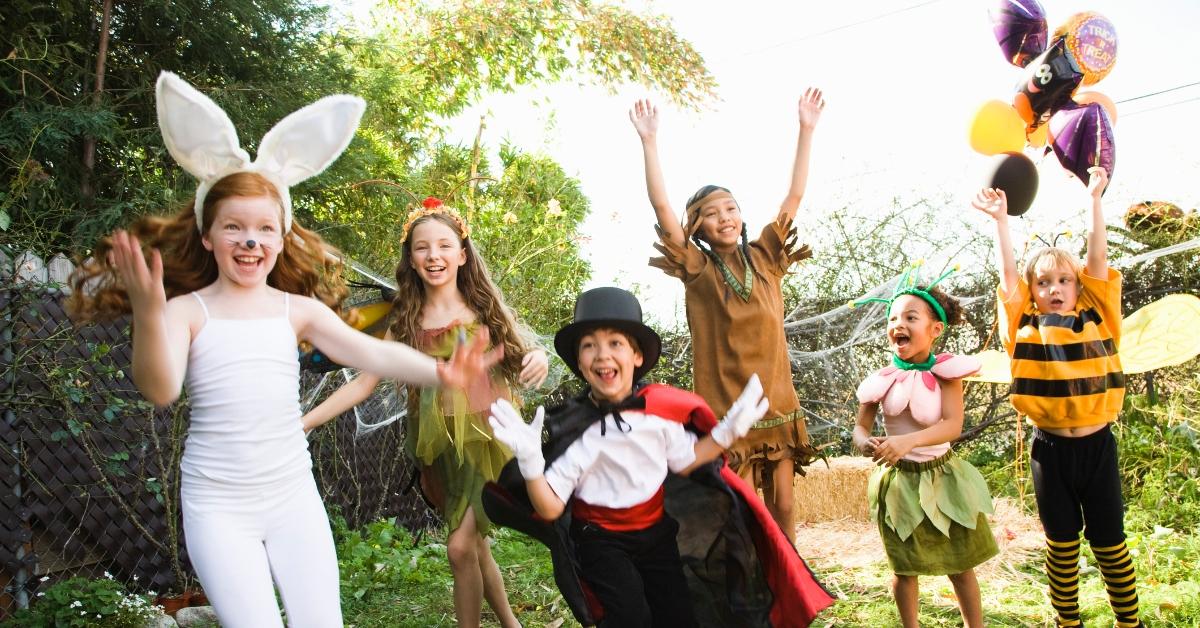 5 ~boo-tifully~ easy TikTok Halloween crafts for kids
From glittery spiderwebs to googly-eyed leaf bat creations, we've rounded up our favorite Halloween TikTok crafts for kids.
Check them out below!
1. Spooky Spiderweb
Craft this spooky spiderweb by simply using coffee filters, markers, water, and a pair of scissors. Get your young ones to color the coffee filter with the markers and then spray it so the colors blend together. Next, fold the coffee filter several times and make specific cuts into the paper as directed in the TikTok video. Once you unravel the filter, you'll have a spooky spiderweb to hang on your refrigerator. As an added touch, you can use glue sticks and a bit of glitter for extra sparkle.
2. Skeleton
Whether you're a parent or teacher, this is a super easy craft to do — especially if you have a large group. To make, you simply need Q-tips, black construction paper, scissors, and a cut-out of a skeleton head. You can opt to glue your skeleton down or keep changing his position and making him dance. Either way, this is a super fun and easy project to do.
Article continues below advertisement
3. Frankenstein Handprints
Create your own monster this Halloween season with these adorable Frankenstein handprint keychains. Using shrink paper, paint your little ones' hands green and black and place their hand onto the paper. Once it dries, have them create a smile for their monster, cut out, hole punch the paper, and place it in the oven. Next, paint your monster with Mod Podge, glue googly eyes to your monster, and add a keychain ring.
This is the perfect gift for kids to make for their loved ones.
Article continues below advertisement
4. Leaf Bats
After playing outside, have your kids gather leaves for an indoor craft project. To make these adorable leaf bats, paint your collected leaves black (or any color they choose) and stick it to a piece of paper. Let the paint dry and then glue on a few googly eyes. Either using paint or a marker that works over top of paint, create fangs on your bat. For an added touch, you can decorate the paper with glitter, or use a Q-tip and create a unique (and hopefully mess-free) pattern. So cute!
Article continues below advertisement
5. Bubble Wrap Ghosts
This craft certainly won't give you a scare. This ghoulish project will definitely excite your young ones. To make, simply cut a piece of bubble wrap into a ghost-like figure. Then, have your little one paint it white and stick it onto a black piece of cardboard. Next, let the kids dip their finger (yes, just one) into black paint and create eyes and a mouth on their ghosts.
Seriously, this craft is boo-tiful.