Here Are 11 Halloween Trick-or-Treating Safety Tips for Kiddos
Spooky season is upon us, which means that trick-or-treating will commence. Here are 11 safety tips to ensure a happy and safe holiday.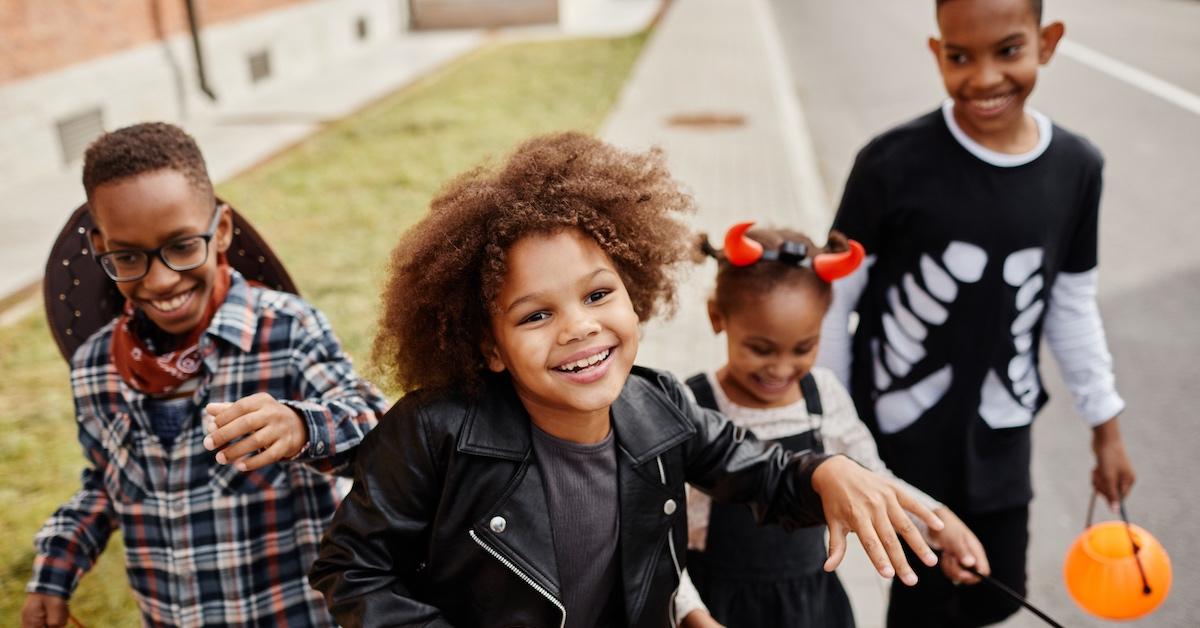 Spooky season is officially upon us! Many folks have decided to partake in the festivities like costume parties, haunted houses, and family get-togethers. And, of course, kids are looking forward to collecting as many goodies as possible.
Article continues below advertisement
That said, parents are tasked with making sure that Halloween is not only fun but safe for their children. And since we live in a world where anything can happen, it's important to do your due diligence and stay safe when it comes to trick-or-treating. Here are some trick-or-treating safety tips parents should keep in mind come Halloween.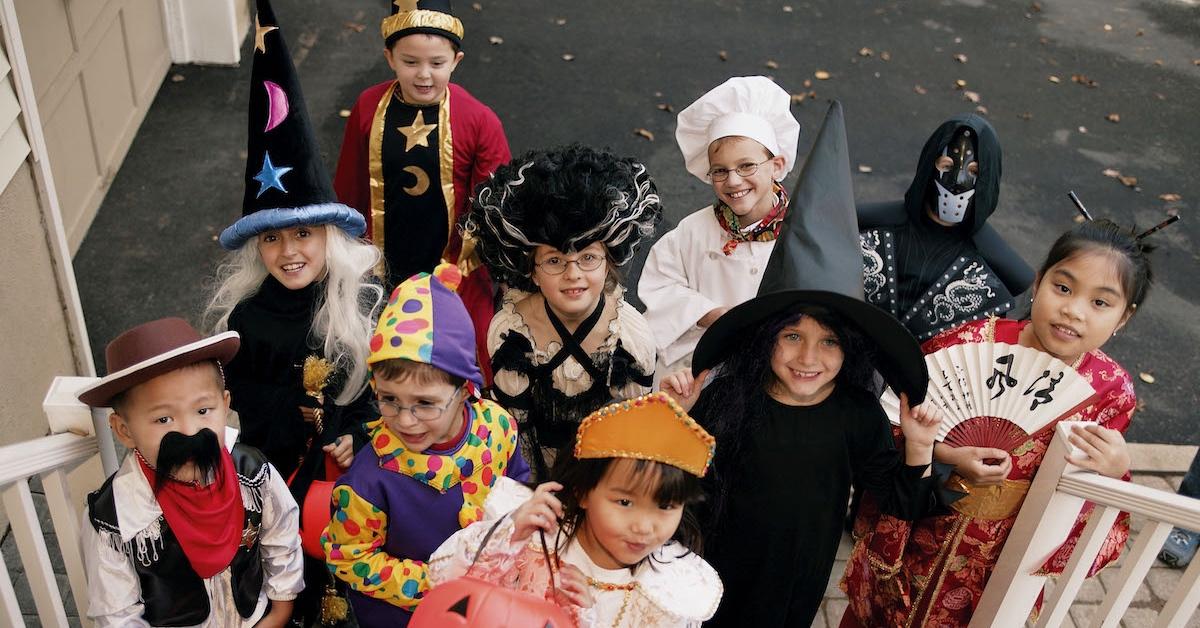 Article continues below advertisement
1. Be aware of open flame candles while on the trick-o-treating trail.
Since children are known to be very curious, it's easy for your little ones to be attracted to open flame candles within jack-lanterns and more. Remain focused on the trail and teach your little ones to avoid open flames to prevent and mishaps.
2. Always walk on sidewalks.
Obviously, Halloween can be a crazy night with people on the road. Keep your kiddies safe on the sidewalks and hold their hands.
Article continues below advertisement
3. Children should be dressed in bright costumes since they're easier to see at night.
Dark action figure and superhero costumes may be your child's forte, but they're not the best choice for trick-or-treating. Bright costumes are easy to spot, which will allow drivers to be cautious of children. If your child really wants to dress up as Darth Vader this year, consider investing in some reflective gear.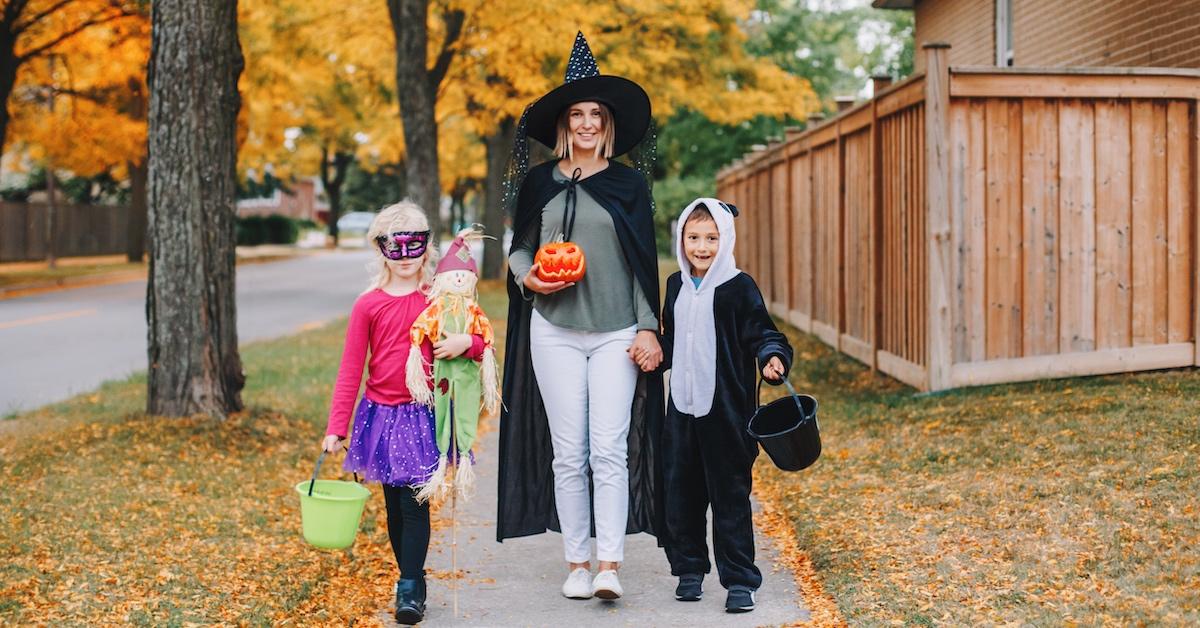 Article continues below advertisement
4. Avoid any sharp costume accessories to prevent injury.
Children love to play and sometimes accidents do happen. Eliminate the risk by ensuring that no sharp objects are included in any costumes.
5. Opt for early evening trick-or-treating.
In order for the kids to get their goodies in a safe environment, it's best to schedule the trick-or-treating festivities during the early even hours — especially for younger children. After all, they'll also be able to collect more goodies this way.
Article continues below advertisement
6. Little ones should always be supervised when trick-or-treating.
Of course, this is a no-brainer. All children, especially pre-teens, preschoolers and toddlers, should have adult supervision while trick-or-treating. Should young children go trick-or-treating wit older siblings, be sure to set up timeline expectations and regular check-ins.
7. Trick-or-treat in large groups.
Trick-or-treating in large groups will not only be fun for the kiddies, but it's a great way to ensure the safety or children in the community.
Article continues below advertisement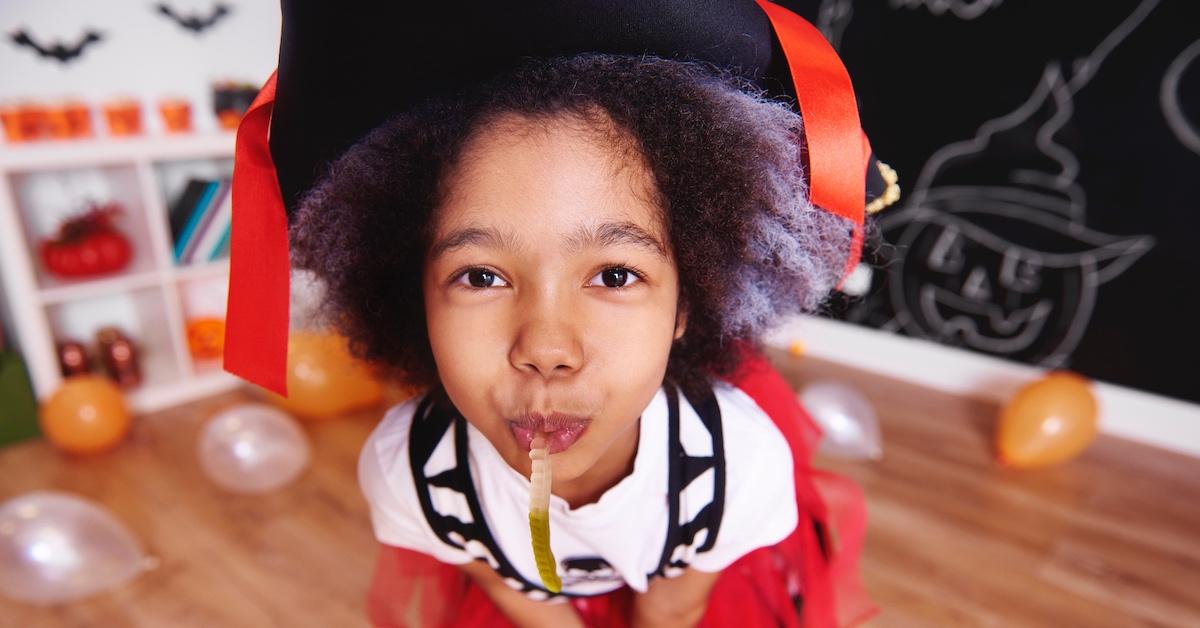 8. Don't be afraid to also use mobile tracking devices.
If you have children that are old enough to go trick-or-treating, it may be wise to rely on mobile tracking devices like Air Tags. This way, should a child get lost, you can take necessary action.
Article continues below advertisement
9. Only ring the doorbells of homes with porch lights on.
In an effort to remain safe, trick-or-treaters should only ring doorbells with porch lights on. This allows children to be in full-view of others.
10. Remain on the porch.
Under no circumstances should children be entering the home of a stranger. If your child is trick-or-treating without adult supervision, make sure that they understand to remain on the porch while collecting their goodies.
11. Inspect all candy before eating.
Children are usually ready to eat their way through their Halloween goodies, but it's important to inspect all candies before consuming. Adults should throw out any opened candy, old treats, or suspicious looking items before giving them to their child.