These 5 DIY Halloween TikTok Decorations Are Simply Spooktacular
Decorating for the Halloween season doesn't have to break the bank! We've rounded up 5 easy DIY TikTok decorations that you can craft at home.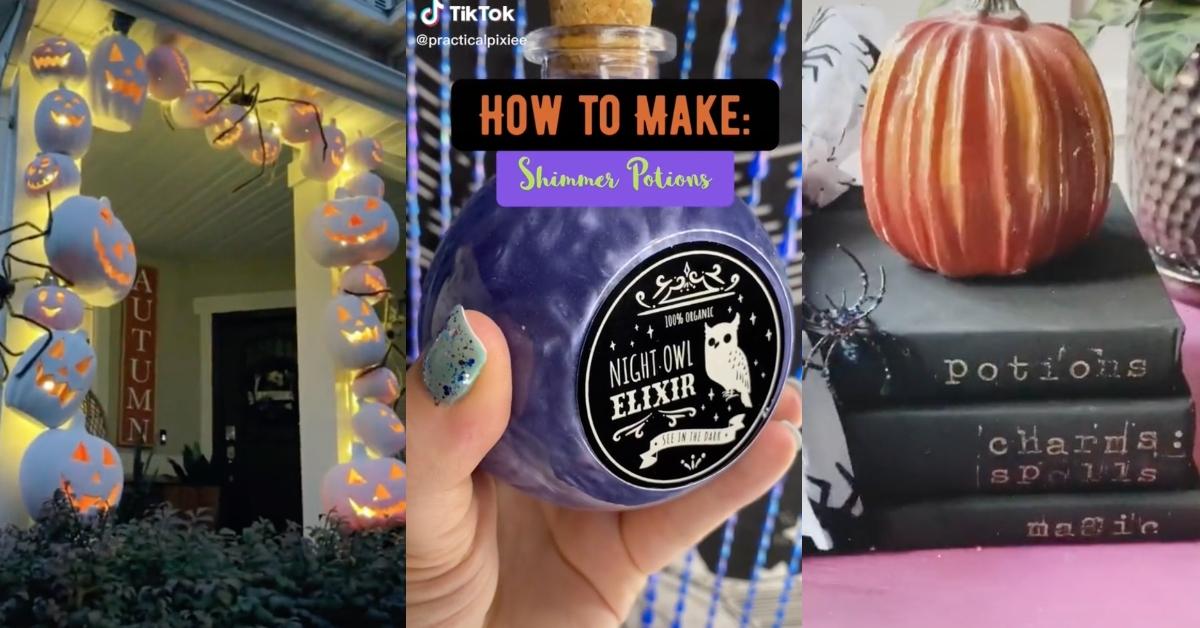 Do you admire houses that are decked out for the Halloween season? Are you looking to display spooky decorations that don't scare your bank account? Though it's fun to shop online or purchase decorations from your favorite home decor store, sometimes the price point is, well frankly, just not worth it.
Article continues below advertisement
Luckily, TikTok users have been sharing easy DIY Halloween decorations that will leave your friends and family wondering where you bought your new decor. Whether you want to create a pumpkin archway to display in front of your home or make a ghoulish centerpiece for your dining room table, we've rounded up our favorite DIY TikTok Halloween decorations.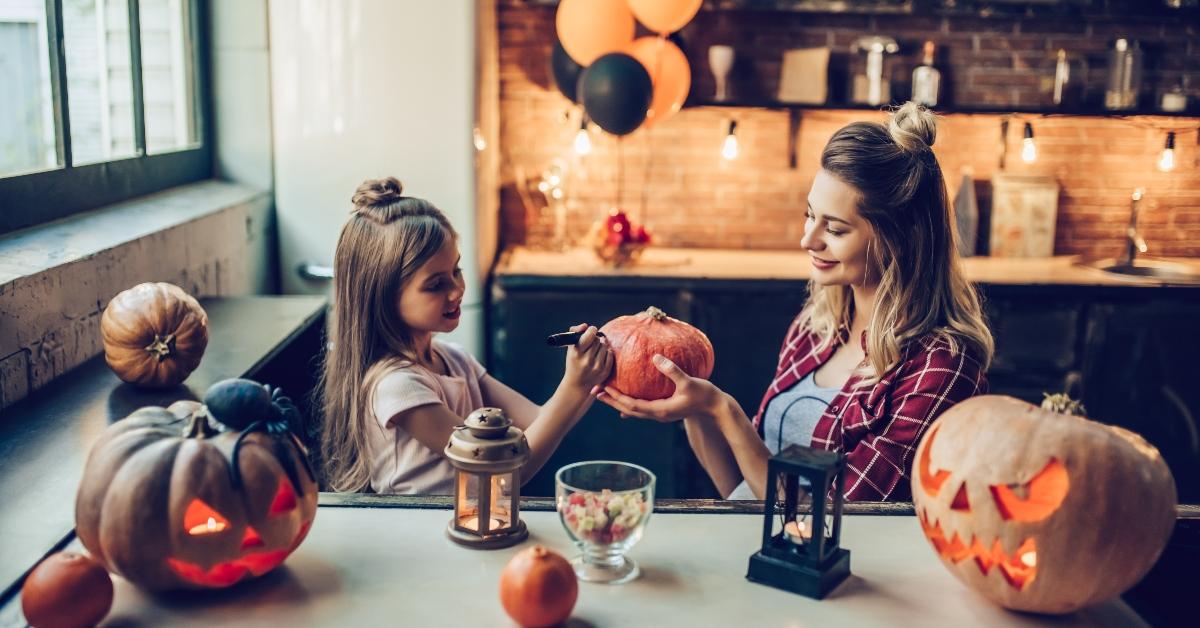 Check out these 5 DIY Halloween TikTok Decorations that are simply ~spooktacular~
Though decorating for the Halloween season can be a bit scary, don't be intimidated by the price points at your local decor stores. Thanks to TikTok, we've rounded up easy DIY decoration tutorials that will certainly save you time and a lot of money. Check out our favorites below!
1. Ghost Pumpkin Archway
Make the front of your house stand out with this ghost pumpkin archway created by @greybirchdesigns. To make, purchase cheap plastic pumpkins from your local Dollar Store and paint them with white chalk paint. Then, cut PVC pipe and attach it to your front porch. Next, drill two holes into the back of each pumpkin and lace a zip-tie through it, which is how you connect the pumpkins to the PVC pipe.
You can choose to stop there, but if you want to take your Halloween-inspired porch to the next, add Christmas lights behind the pumpkin archway and throw in a few giant fake spiders for an additional spooky feel.
2. Shimmer Potions
Ready to cast a few spells?
This easy DIY potion bottle is perfect to set on tables or wall inserts in your home. First, you will need glass bottles that have a cork top (which TikToker @practicalpixiee found at the dollar store), food coloring, and luster dust powder (typically found in the baking section of craft stores).
To make, simply add a few drops of food coloring and luster dust into a cup of water that you are able to shake. Shake the mixture and use a funnel to pour it into your glass bottles.
Article continues below advertisement
3. Eyeball Napkin Rings
Your friends are family will certainly get an eyeful with these scary napkin rings.
TikToker @ghoulatheart created this decor by using ping pong balls, floral wire, red yarn, Mod Podge, masking tape, and red food coloring to give these napkin rings a chilling look.
Check out the full step-by-step process here.
Article continues below advertisement
4. Spooky Spellbooks
Watch out, Sanderson Sisters! These easy DIY spellbooks are a great addition to any table in your home. To make, TikToker @averagebutinspired purchased books from the dollar store (or thrift store) and paint the covers black and the pages gold. Next, stamp the spines with titles, such as "magic," "potions," or "spells," and simply stack the books and tie them together with a spooky ribbon. So cute!
Article continues below advertisement
5. Skull Centerpiece
You don't have to spend a lot of money on a Halloween decoration for your home. TikTok user @diyholic crafted this skeleton centerpiece with items from the Dollar Tree. To make, she cut a spider web table runner and used fabric stiffener to shape it into a bowl. Next, she hot-glued a plastic skeleton decoration onto the runner and inserted a piece of styrofoam. Finally, she stuck fake flowers into the styrofoam centerpiece for a cute and ghoulish look.