Halsey Threw Shade at the Grammy's in Her AMAs Acceptance Speech
The shade was subtle — but it was there. In her acceptance speech at the AMAs, Halsey made some comments about her Grammy's snub this year.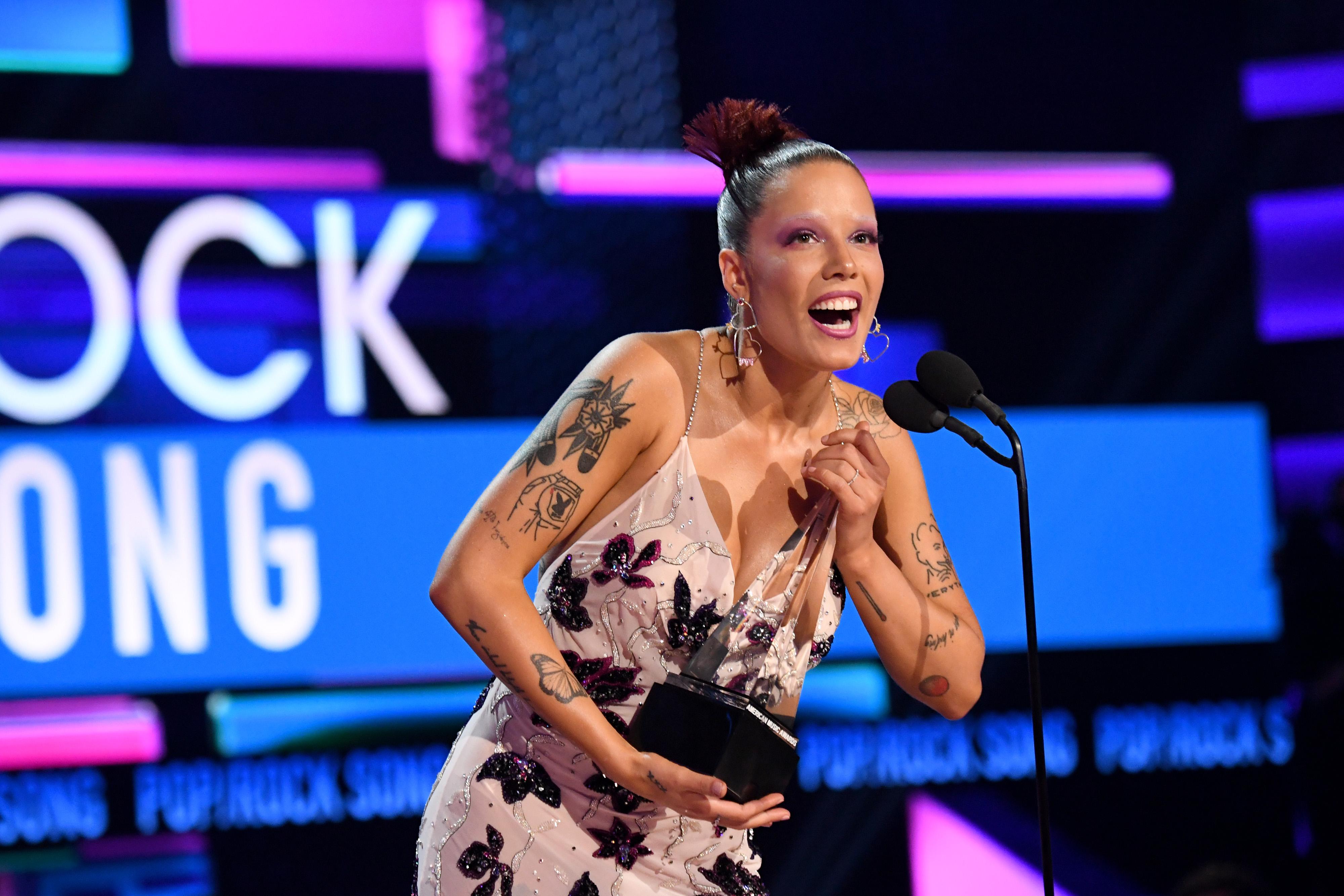 The 2019 American Music Awards had some iconic moments — from Lizzo's tiny purse, another saucy "Seniorita" performance from Shawn Mendes and Camila Cabello, and Taylor Swift's melody performance (which, yes, she was actually able to perform her old songs).
And of the iconic moments of the night, Halsey's acceptance speech was one of them. She was awarded the favorite pop/rock song award for her single "Without Me," which chronicled her breakup with the rapper G-Eazy.
Article continues below advertisement
During her speech, though, Halsey made a couple of not-so-subtle dig at the Grammy's. When the nominations were released, fans noticed that Halsey wasn't nominated for any awards, even though her single "Without Me" was a Billboard Hot 100 number-one song.
And we don't blame her, considering this was one of the biggest years in her career yet. But don't worry, because Halsey made sure to point that out in her acceptance speech.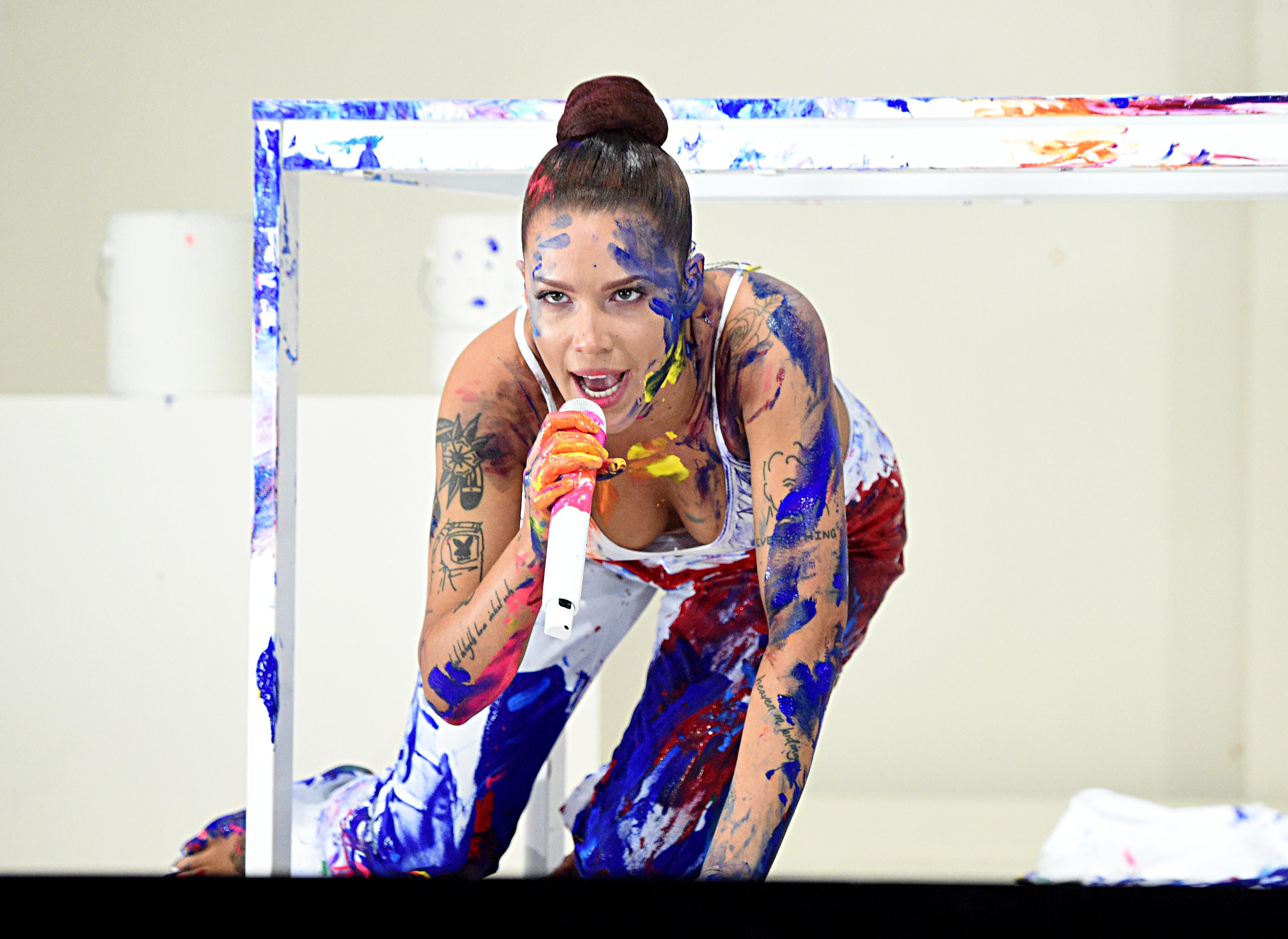 Article continues below advertisement
Halsey said, "apparently, I'm doing OK."
During her acceptance speech, she made a nod to how much an award nomination can affect the self-esteem of an artist — especially when they've spent their whole lives working toward that goal. She said she used to hold these award shows in such high regard, that not getting a nomination could be crushing.
"I grew up watching shows like this," she said, "and I would sit at home wide-eyed and watch artists in these beautiful gowns and handsome suits, stroll up the stairs to the stage and they would hold up these awards and they were usually gold-plated and shiny and weighted, these metaphors, these trophies that were supposed to be some kind of validation for the soul-crushing and heartache-inducing work that they put into writing a song and bringing it to life. And to be honest with you, I really believed that fairy tale."
Article continues below advertisement
But Halsey goes on to say these award shows are just that: a fairy tale.
"When I was a kid, I used to believe this award was the ultimate validation," she continued. "But the truth is I am older now and I am an artist and apparently I'm doing OK." Halsey held up the award as the crowd cheered her.
Clearly, Halsey's trying to say that her lack of a Grammy nomination this year doesn't make her any less of an artist.
Article continues below advertisement
She won the award from the "world's largest fan-voted award show."
In another snub to the Grammy's, Halsey made sure to thank the fans for getting her there/
"These awards really aren't what they seem — at all," she said. "But that's OK because I'm up here now and I am so thankful to the AMAs because they are the world's largest fan-voted award show. And I'm thankful the fans because they're the ones who really give a s--t about music."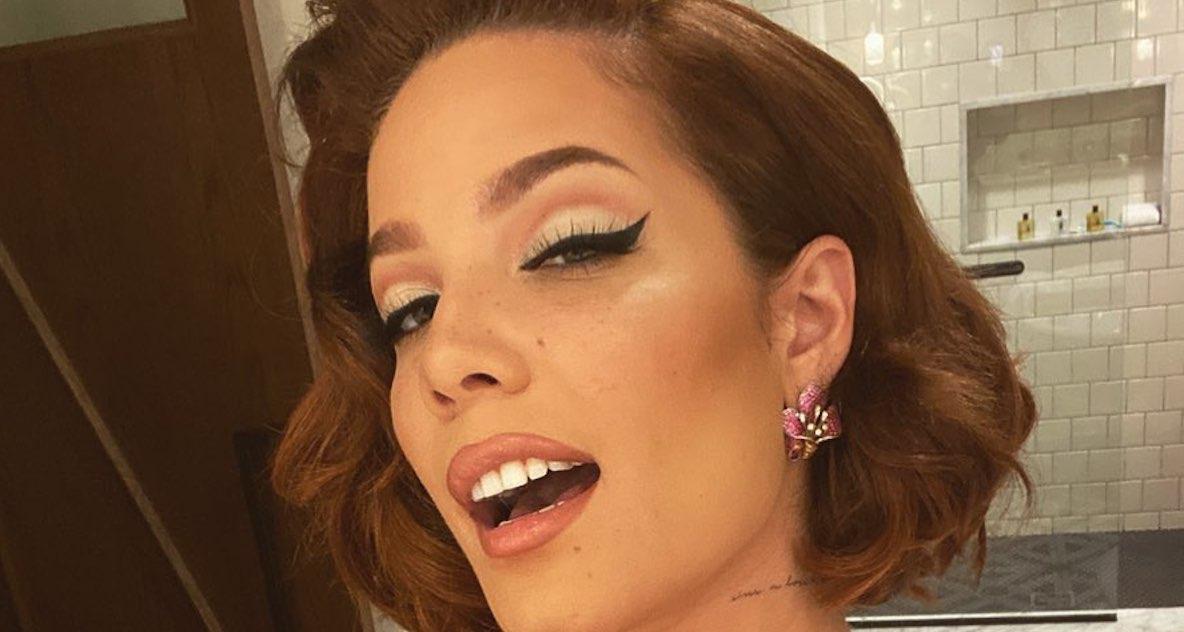 Article continues below advertisement
Grammy nominations are decided by the Recording Academy instead of by fans, and when Halsey didn't receive a nomination she tweeted out "I just woke up and the biggest song of my career wasn't nominated either. Can u guys not take ur anger out on me for once or," Page Six reports.
She deleted the tweet shortly after, replacing it with "My fans please do not waste your anger or frustration. I see a lot of you are upset. Of course, I'm sad too. None of it matters. Literally none of it."
Watch Halsey's full AMA speech below: