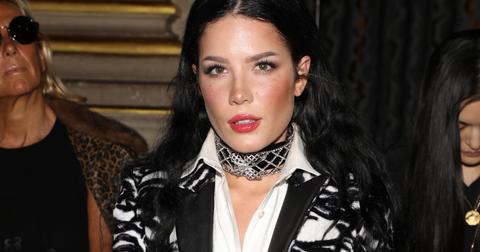 Who Is Halsey Dating Now? – "The Without Me" Singer Is Living Without Yungblud
By Leila Kozma
Halsey's love life is a rollercoaster – quite literally.
The "Without Me" singer was spotted at the Six Flags Theme Park in Arlington, TX just over a week ago. What's more, she had something much better to hold onto during the spooky ride than the handlebar — actor Evans Peters' hands no less.
Wasting no time with sulking over her recent breakup with British singer and long-time collaborator, Yungblud, Halsey plunged herself into a new relationship with a star she fancied since 2012.
So, are Halsey and Evan Peters dating?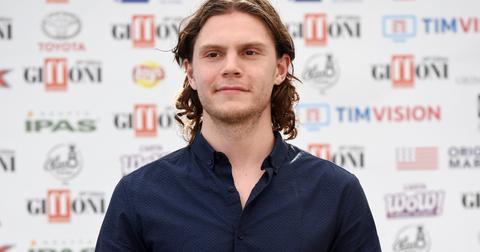 The fling is still in its early stages, so much so that the only proof of its existence is a set of rollercoaster photos showing the couple while they're screaming their lungs out.
However, a few, now-deleted tweets dating back to the early 2010s can help explain the nature of their relationship. Back in the day, Halsey composed quite a few tweets to confess her immense appreciation for Evans.
In 2012, she took it to Twitter to praise Evan's performance in American Horror Story, writing, "Seriously Evan Peters stop making me attracted to alleged sociopaths and accused murderers..."
One year later, in a sudden bout of unbridled enthusiasm, Halsey returned to Twitter, adding, "Petition for Evan Peters to date me."
And, another year later, the singer professed that "I'm a f--king liar I'm so in love with Evan Peters I'm so whipped I'm whipped as f--k !"
Yungblud, who?
Leaving no time for fans to recover from the Halsey/Yungblud breakup, the singer seems to have met someone she's been crushing on.
She also snatched up Evans just months after his split from fiancé and partner of seven years, Emma Roberts.
Will Halsey and the X-Men: Apocalypse star become the next Hollywood power couple? Only time will tell.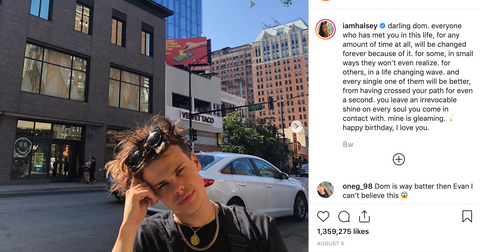 Is "Graveyard" about the Halsey's breakup with Yungblud?
With lyrics as bold and daring as "The thing you love the most is the detriment," it would be easy to interpret "Graveyard" as a ballad chronicling the demise of their relationship. Releasing a song about a breakup soon after it happened wouldn't be unusual for Halsey.
In February 2019, the singer transformed her SNL performance into an intimate, genuine reflection on the bitter end of her relationship with former partner, G-Eazy.
Her performance of "Without Me" was an honest-to-fault, impassioned portrayal of the enduring pain of a recent heartbreak.
On the other hand, "Graveyard" is a more versatile song with a slow build-up. Halsey and Yungblud capture the lack of synchronicity, the conflicts, and the devastating feeling of things not going the right way.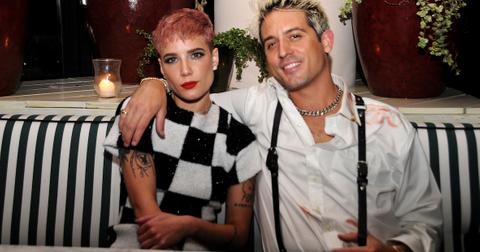 Plus, the chorus, "I know when you go down all your darkest roads, I would've followed all the way to the graveyard" is far more powerful than romantic poetry.
The question remains: Will Evan inspire Halsey's next song? If yes, can it please be a cheery, happy-go-lucky tune with a positive ending?