A Look at Actress and Model Cara Delevingne's Dating History
Who has actress and model Cara Delevingne dated? Here's what to know about her previous relationships.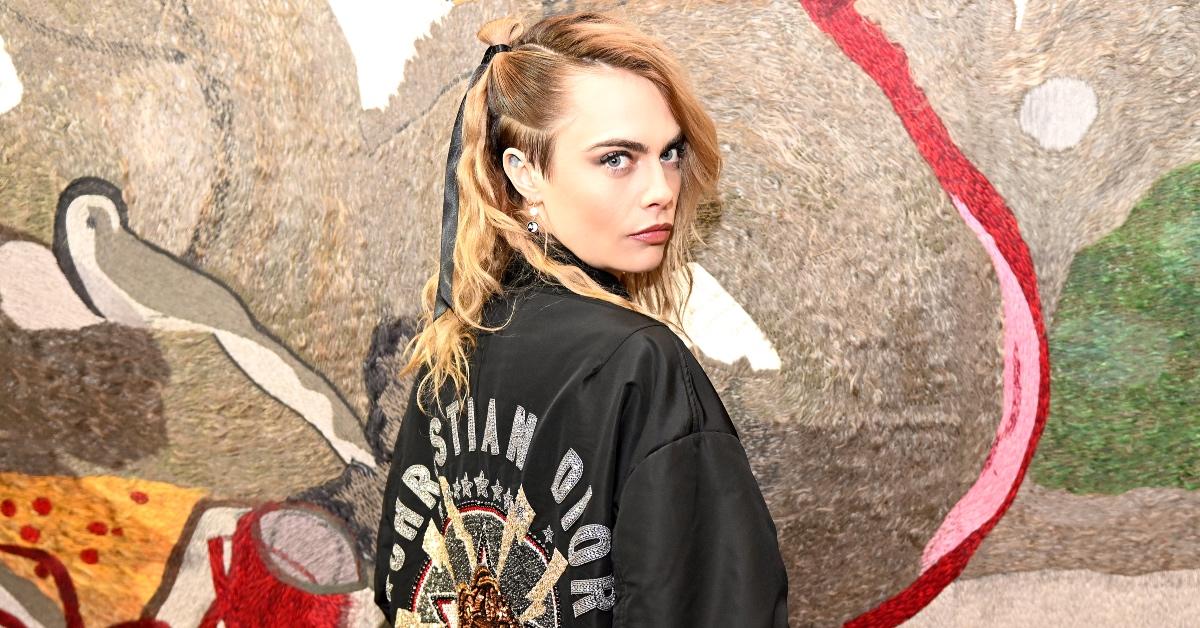 Actress and model Cara Delevingne is no stranger to dating within Hollywood. The out-and-proud 30-year-old has been open about being pansexual, and she had a series of high-profile relationships with men and women over the years.
What exactly is her dating history? Here's what to know about Cara's love life, from the rumored links to the confirmed relationships.
Article continues below advertisement
Jake Bugg (2013)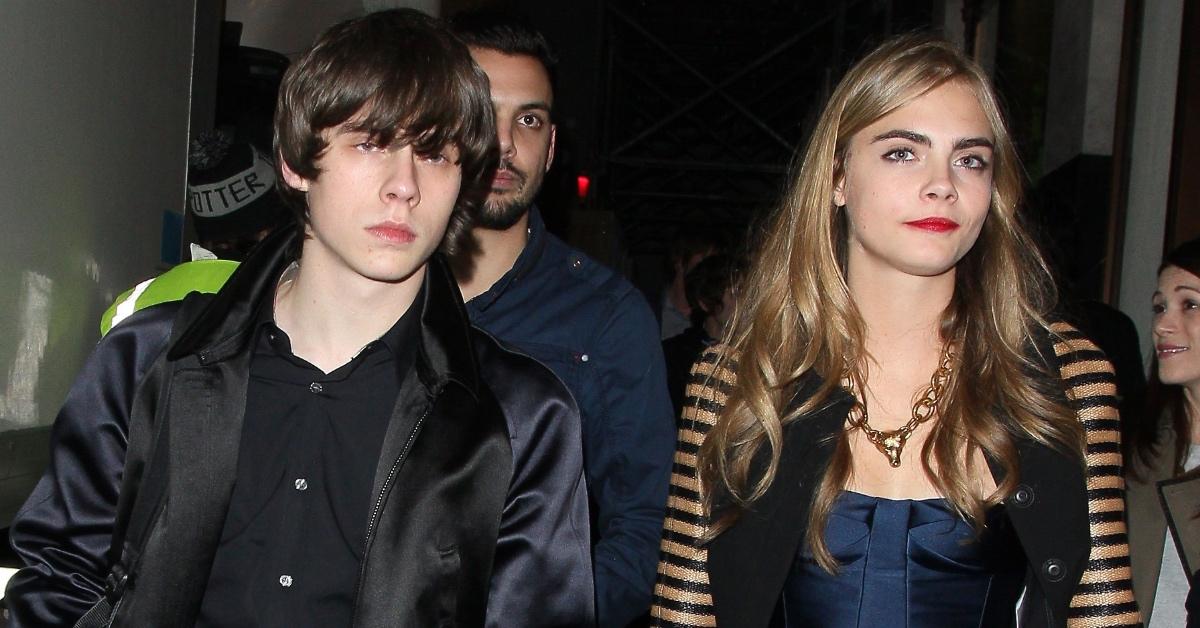 Cara's earliest documented relationship in the public eye was with British musician Jake Bugg, to whom she was reportedly introduced by fellow Brit Rita Ora. According to Cosmopolitan, Cara reportedly initiated the split because she wanted to concentrate more on her skyrocketing career.
Miley Cyrus, Harry Styles (2013-2014)
2013 was a big year for Cara! Cara and Miley sparked relationship rumors after Miley posted a photo of them licking each other's tongues on Twitter. Miley was on a break with her then-boyfriend, Liam Hemsworth, so it's possible the two dated. During the summer of 2013, Harry and Cara were reportedly spending a lot of time together, and in 2014, he sat front row center at one of her fashion shows.
Article continues below advertisement
Michelle Rodriguez (2014)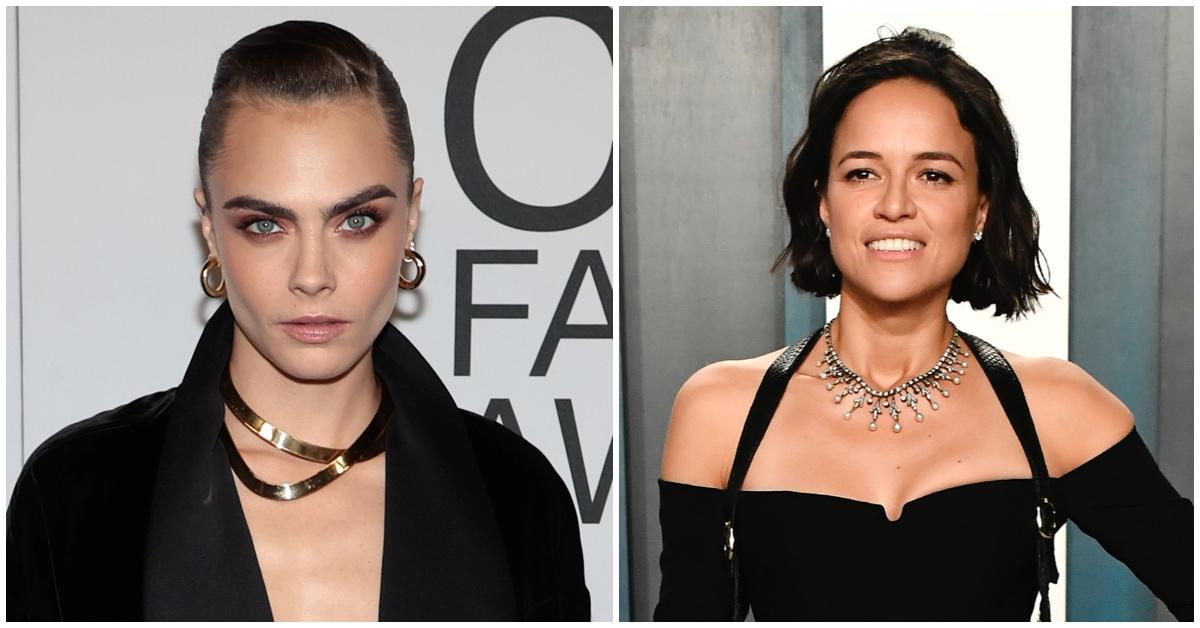 Michelle Rodriguez, who is bisexual, dated Cara for a few months in 2014. At the time, the Fast & Furious actress told The Mirror, "It's going really well. She's so cool. When we started hanging out I just thought she was awesome, and we have the best time together. She's hard though. You wouldn't want to mess with her in a fight."
The pair broke up after six months.
Article continues below advertisement
St. Vincent (2015-2016)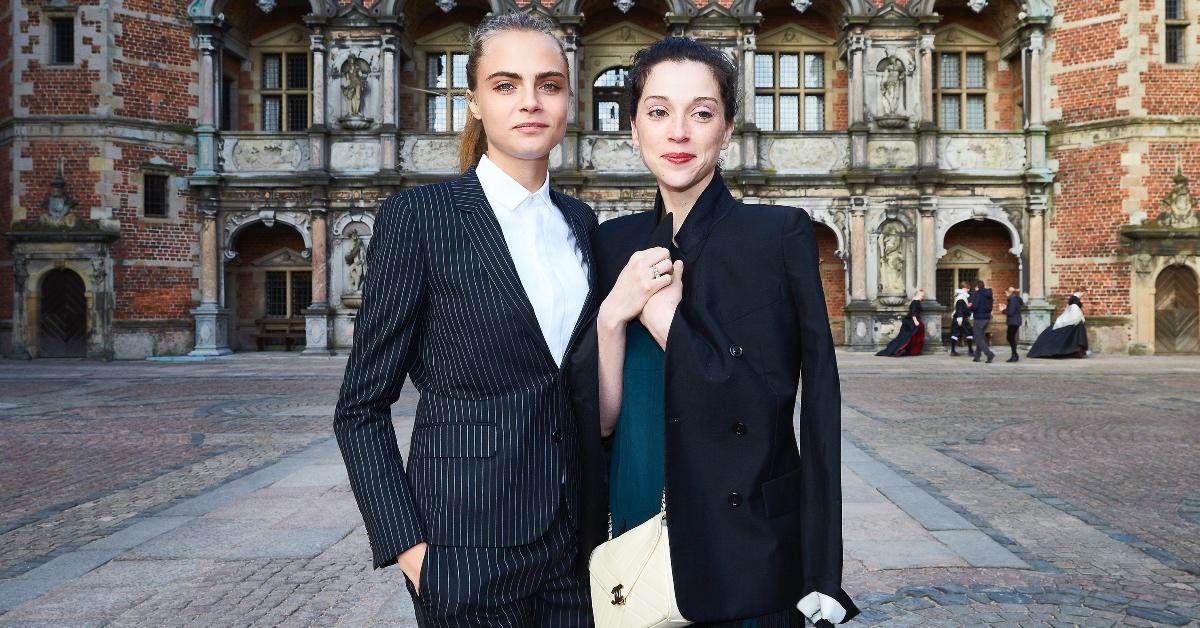 Arguably one of Cara's most notable relationships was with St. Vincent songstress Annie Clark from 2015 to 2016. The pair were completely head-over-heels, and Cara revealed to Vogue in 2016 that it was "real love."
"I'm completely in love … Before, I didn't know what love was – real love. I didn't understand the depth of it. I always used to think it was you against the world. Now I know the meaning of life is love. Whether that's for yourself or for the world or your partner."
Article continues below advertisement
There were even rumors that the duo were engaged for a time, although they both denied the rumors. A report at the time from Harper's Bazaar suggested the breakup was caused in part by distance, and Cara was recovering through intense partying.
Article continues below advertisement
Ashley Benson (2018-2020)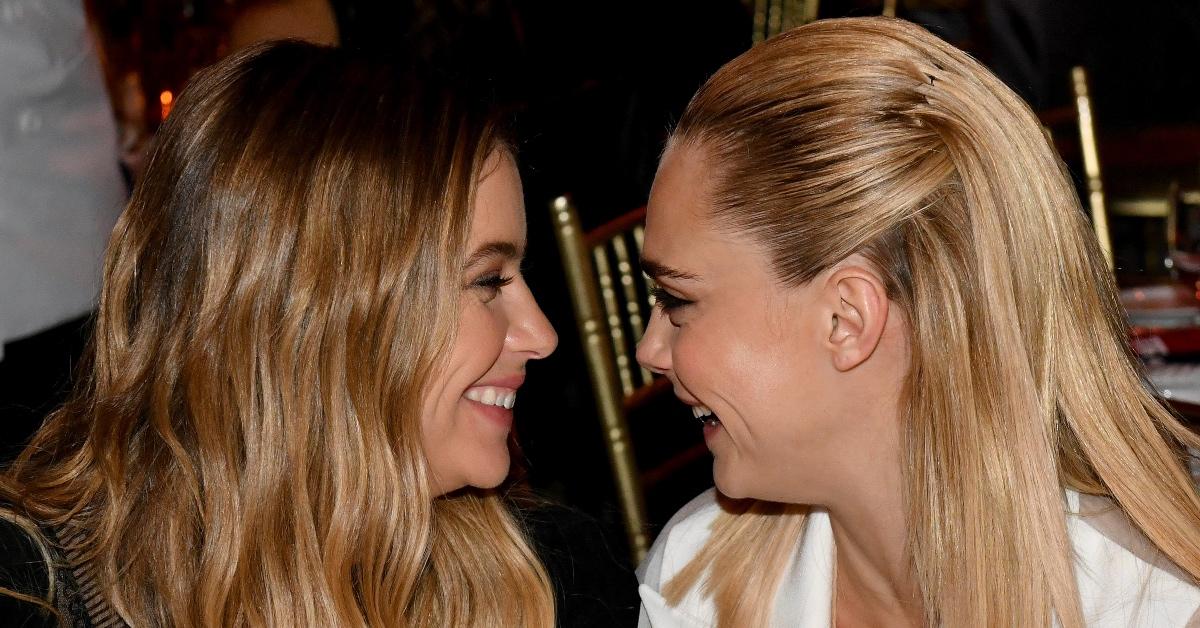 Cara was first linked with Pretty Little Liars star Ashley Benson in 2018. Photos of their relationship went viral in 2019 when they were spotted by paparazzi carrying a "sex bench" into their home. However, their relationship was extremely impactful to Cara. She revealed details of their relationship to Porter in September 2019, explaining how she "trusted" Ashley more than anyone else.
Article continues below advertisement
Cara said, "I'd never truly let anyone in before, for fear of them leaving. I never really trusted people or felt worthy of it, and I always pushed them away. She's the first person that has said: 'You can't push me away. I'm going to be nice to you, I love you.' I'm just like, 'Wait, so all I have to do is just let you be nice to me? Why have I never done that before?'"
Article continues below advertisement
More recently, Cara has been spotted out with other big names, including Jaden Smith in 2021 and Sienna Miller in 2022, which has led to some buzz. However, it appears in the meantime that the Suicide Squad actress is single.