Selena Gomez and Cara Delevingne Smooch on 'Only Murders in the Building' — Are They Friends in Real Life?
Season 2 of 'Only Murders in the Building' features a steamy flirtationship between actresses Selena Gomez and Cara Delevingne. Are they friends IRL?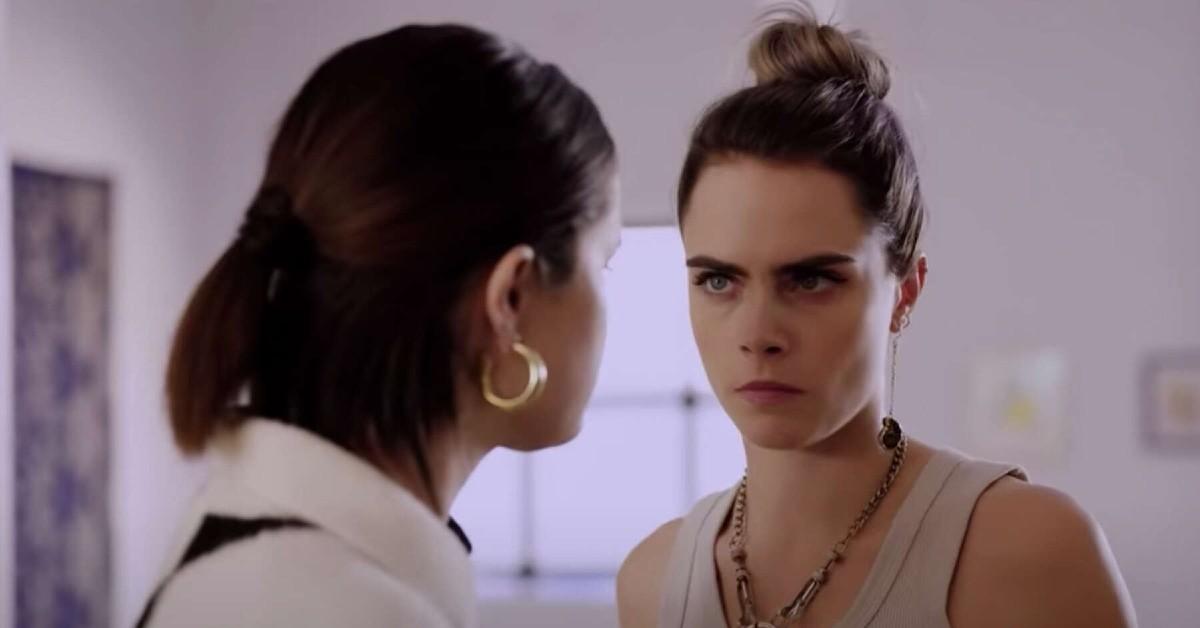 Spoiler alert: This article contains mild spoilers for Season 2, Episode 2 of Only Murders in the Building.
Both seasons of Hulu's Clue-esque comedy series Only Murders in the Building are jam-packed with A-list stars. Its core three regulars include Selena Gomez, honorary Oscar winner (and the show's co-creator) Steve Martin, and Emmy winner Martin Short.
The series has also welcomed stars like Sting and Amy Schumer — both of whom play oddball versions of themselves — as well as Michael Rapaport, Oscar winner Shirley MacLaine, and model-actress Cara Delevingne.
Article continues below advertisement
The critically acclaimed series follows the adventures of three quirky strangers — Charles-Haden Savage (Steve Martin), Oliver Putnam (Martin Short), and Mabel Mora (Selena Gomez) — who start a podcast about the mysterious happenings that plague the Arconia apartment building in Manhattan's Upper West Side. And when we say happenings, we mean murder.
In Season 2, Cara Delevingne's character — art world insider Alice Banks — woos Mabel Mora. It's a character ship that many fans of the series were excited about. And while the two may have steamy chemistry onscreen (be prepared for that sexy art gallery make-out sesh in the second episode), have they even crossed paths in real life?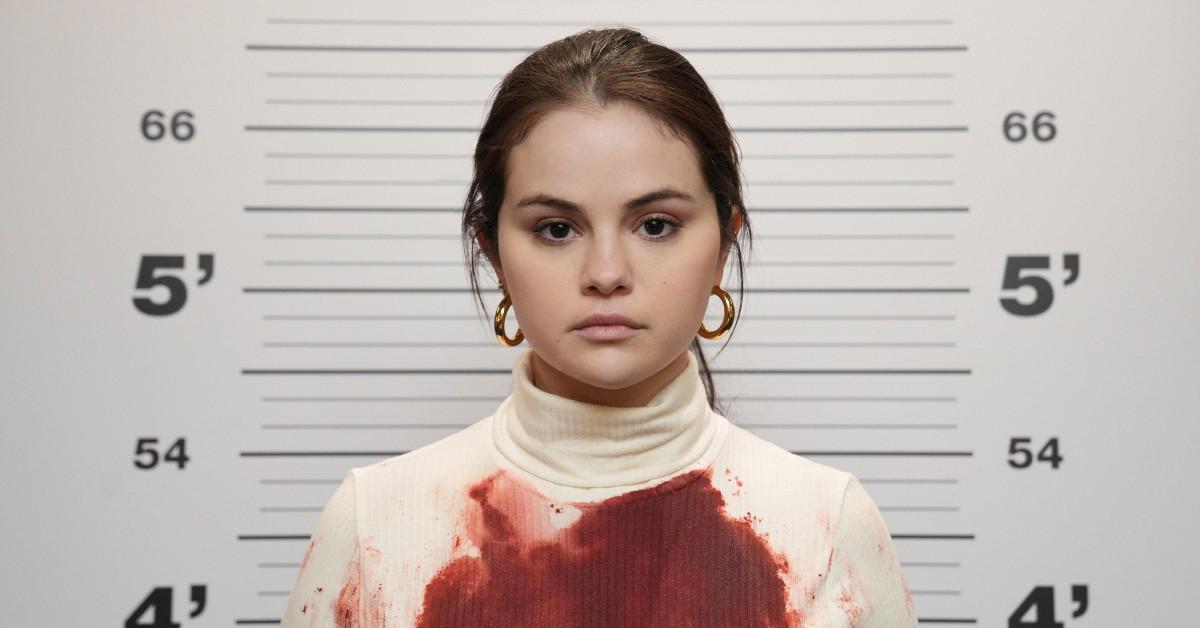 Article continues below advertisement
'Only Murders in the Building' costars Selena Gomez and Cara Delevingne have been friends for years.
According to USA Today, the two actresses met back in 2010 when Cara modeled in the first-ever photo shoot for Selena's youthful juniors' clothing brand called Dream Out Loud.
"We met on the side of a green, grassy hill running around in our clothing," Cara recently recalled to the newspaper. "We got on very well, straightaway, and were bonding over music. We were just so young then. It's crazy. It was just very funny to be sitting and laughing about the fact that we have dogs, and we're so old now – not really old, but we've just come so far."
Article continues below advertisement
But it's not like they've only met here and there, making awkward small talk at award shows and red carpet events — no, no. These two are practically best friends. Per People, the two vacationed with friends in Saint-Tropez circa 2014 for Selena's 22nd birthday; they both appeared in Taylor Swift's 2015 "Bad Blood" music video; and they attended a New York Knicks game alongside each other in 2021.
Article continues below advertisement
In 2022, Selena Gomez unveiled the inspiration behind the matching ink she has with Cara.
"It means a couple of different things. [Cara] calls me Rosebud so it's a nickname," she explained of her rose tattoo on Live with Kelly and Ryan. "And I've always wanted a rose and now I got one, and I love it."
We're not trying to start rumors ... but we're secretly hoping these stunning gals start dating.
Article continues below advertisement
Cara Delevingne got candid about what it was like to smooch her bestie onscreen.
In a recent interview with E!, Cara opened up about what it was like to make out with her longtime pal Selena Gomez. Because they're professionals, the chemistry is clearly there, but in real life, you have to wonder if it made for an awkward day of filming.
"It was just fun," she said. "Would anyone in the world not like to kiss Selena? It was just hysterical. It's just one of those things, especially when you know someone so well, it's the comfortability and you kind of have fun with it." Well, apparently filming was void of awkwardness.
"For me to be able to get to play a queer role meant so much to me, and [Selena] knew that. To represent that was really exciting," Cara, who identifies as pansexual, detailed.
Article continues below advertisement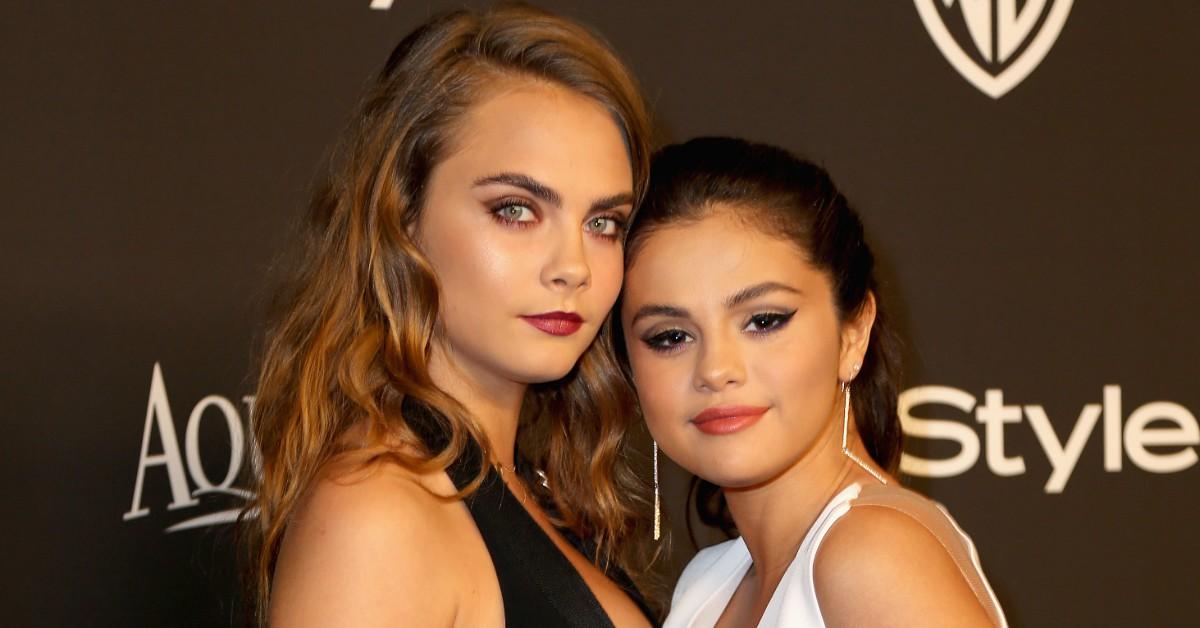 As for Selena, she was equally thrilled. "Just imagine getting to work with one of your best friends," she told USA Today. "It's a really, really fun experience, and on top of it, she was fantastic in the show."
And as it turned out, the fact that she's so close with Cara made intimate scenes less intimidating. "If anything, I felt more comfortable because it was someone that I knew, and I love her very much," she explained.
Yeah, anyway, we're still hoping Selena and Cara will fall in love and buy a farm in Tuscany.
The first three episodes of Season 2 of Only Murders in the Building are currently streaming on Hulu.