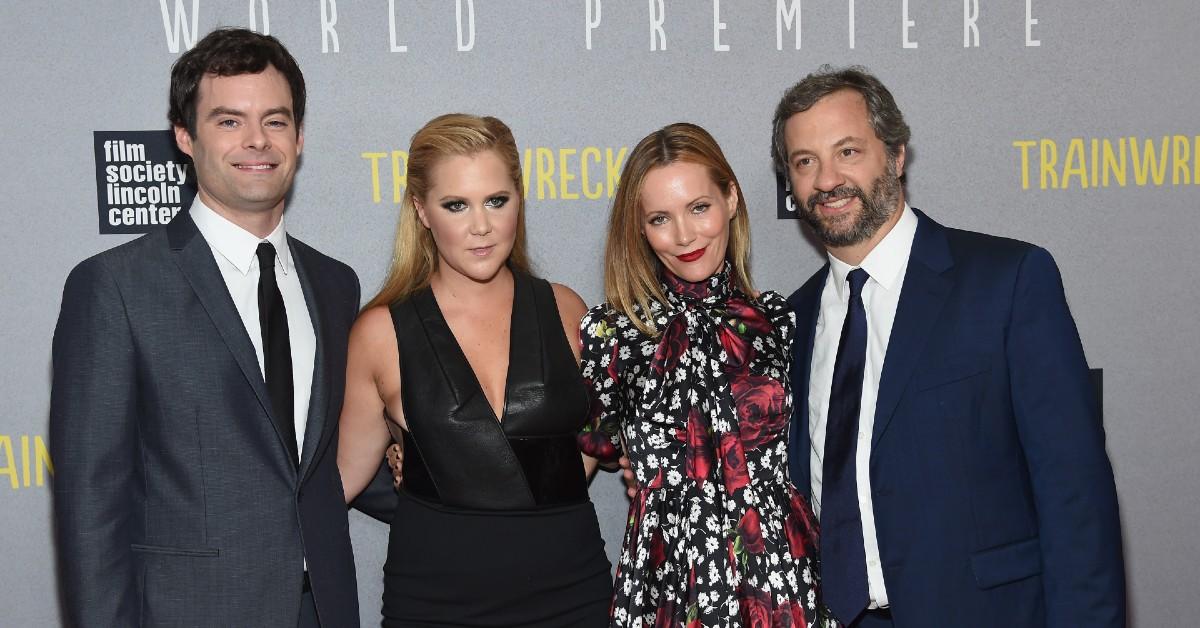 Did Amy Schumer Really Sue Judd Apatow? A Line in 'Only Murders in the Building' Has People Wondering
John Hoffman and Steve Martin's Hulu whodunit comedy series Only Murders in the Building is not only known for boasting big stars — like Steve Martin (The Jerk), Martin Short (Three Amigos), and Selena Gomez (Hotel Transylvania) — but also for big stars who play themselves. With a Rotten Tomatoes score of 100 percent, the show sees three true crime-obsessed strangers — Charles-Haden Savage (Steve Martin), Oliver Putnam (Martin Short), and Mabel Mora (Selena Gomez) — start a podcast after a mysterious murder is committed in their Upper West Side apartment building.
Article continues below advertisement
Season 1 saw British singer-songwriter and member of The Police Sting play a slightly bad-tempered version of himself, as he lives in the Arconia apartment building. Season 2 — which premiered on Tuesday, June 28, 2022 — isn't lacking in the guest star department. While actors like Cara Delevingne (Paper Towns), Michael Rapaport (Atypical), and Shirley Maclaine (Terms of Endearment) all play characters, comedian and actress Amy Schumer (Life & Beth) plays a bonkers version of herself, just like Sting did.
There's one particular line from the mouth of Amy Schumer in the Season 2 premiere episode, "Persons of Interest," that has people raising their eyebrows. While discussing a particular accomplished film director — Judd Apatow — Amy hints at having sued him. Is this based on truth?
Article continues below advertisement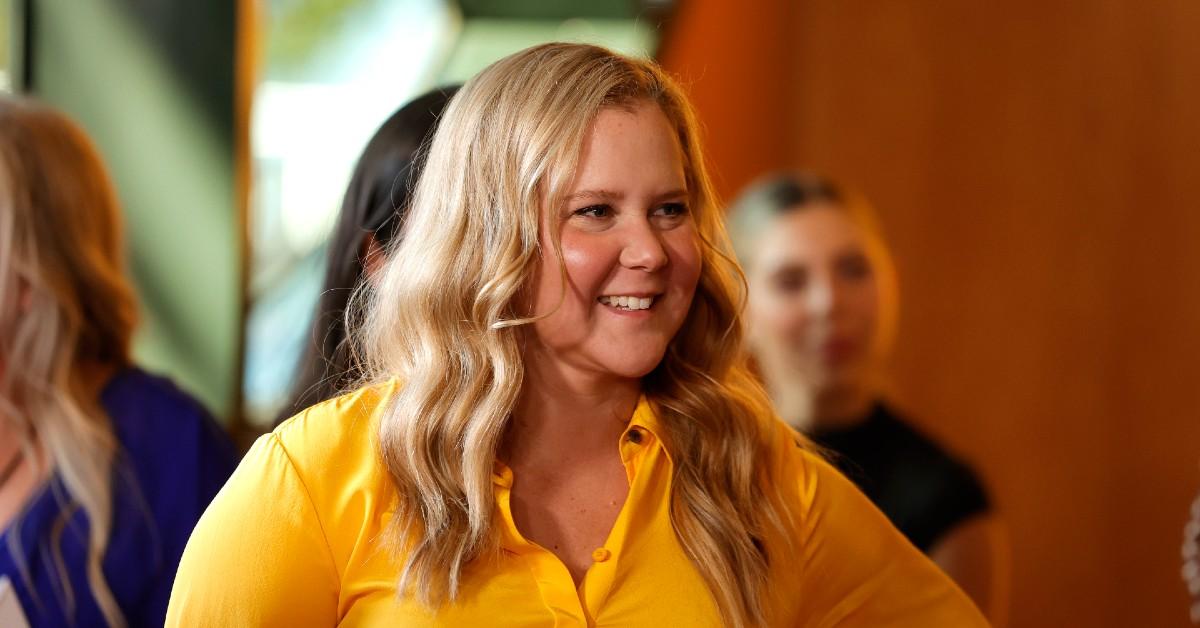 Did Amy Schumer really sue Judd Apatow?
Guess who's renting out Sting's apartment? Yup, it's Amy Schumer. When Oliver Putnam meets Amy in the building's elevator for the first time, their conversation is friendly and light-hearted. And we must comment on Amy's stunning outfit. Wearing an oversized plaid coat, a blush-colored tie laid over a white button-down shirt — the collar popped — a black velvet beret, and a pair of large burnt orange sunglasses, Amy is a vision.
Article continues below advertisement
After detailing that she's moving into Sting's apartment (though she hardly knows who he is), Oliver welcomes her to the building.
"Are you Oliver Putnam?" she asks. Jokingly, he responds "Well, that depends. Are you suing me?" The two proceed to giggle together before Amy says "No ... I only sued Judd Apatow." Wait what? She immediately changes the subject, which has fans wondering if she actually did sue the comedy director.
Starring Amy Schumer and Bill Hader (Barry), 2015's Trainwreck was also written by Amy. Judd Apatow directed the rom-com, which earned a whopping $140.8 million at the box office worldwide, per The Cinemaholic.
There is no evidence that Amy sued Judd in real-life, as the two are very close colleagues. In fact, many have deemed Judd Apatow as a mentor for Amy as she made the move from stand-up comedy to comedic onscreen acting.
Article continues below advertisement
"I heard her on Howard Stern, and she was talking about her dad a lot, who has multiple sclerosis, and what she was saying was really painful, but it was also really honest and warm and funny. She was also talking about her relationships, and the problems she was having sustaining healthy ones. I was in my car, and I didn't know her stand-up at all. Maybe I'd seen her on a commercial for a roast," Judd Apatow told Vox Amy in 2015.
Article continues below advertisement
"I really wasn't familiar, and then I just sat in that parking lot [listening] for 45 minutes. I didn't get out of the car. I thought, 'Oh, these are definitely movies.' So I asked her to come in, and we started kicking around ideas, and that led to Trainwreck. But I haven't had that experience with anyone else where listening to them talk made me think, 'Oh, this is a natural storyteller.'"
The respect they have for each other is mutual; and as far as the public knows, the quippy Judd Apatow suing line was purely for giggles.
The first three episodes of Season 2 of Only Murders in the Building are currently streaming on Hulu.