Why Do People Think Halsey and Kelsea Ballerini Are Sisters?
Halsey and Kelsea Ballerini's friendship is so tight that many started to wonder if the pair were sisters. But are they just BFFs?

Ever since Halsey and Kelsea Ballerini put out their duet "The Other Girl," fans have been swooning over their harmony on and off stage. Their friendship has been so strong that many wondered if the two were actually sisters. Of course, they're not, but that hasn't stopped them from speaking about each other like they're family.
Article continues below advertisement
Halsey and Kelsea Ballerini appeared in an episode of 'CMT Crossroads.'
The concept of CMT Crossroads is when two musical artists (one country, one from another genre) get together to sing their own songs as well as each other's. What was special about Halsey and Kelsea's episode is that they also got to sing their duet, "The Other Girl."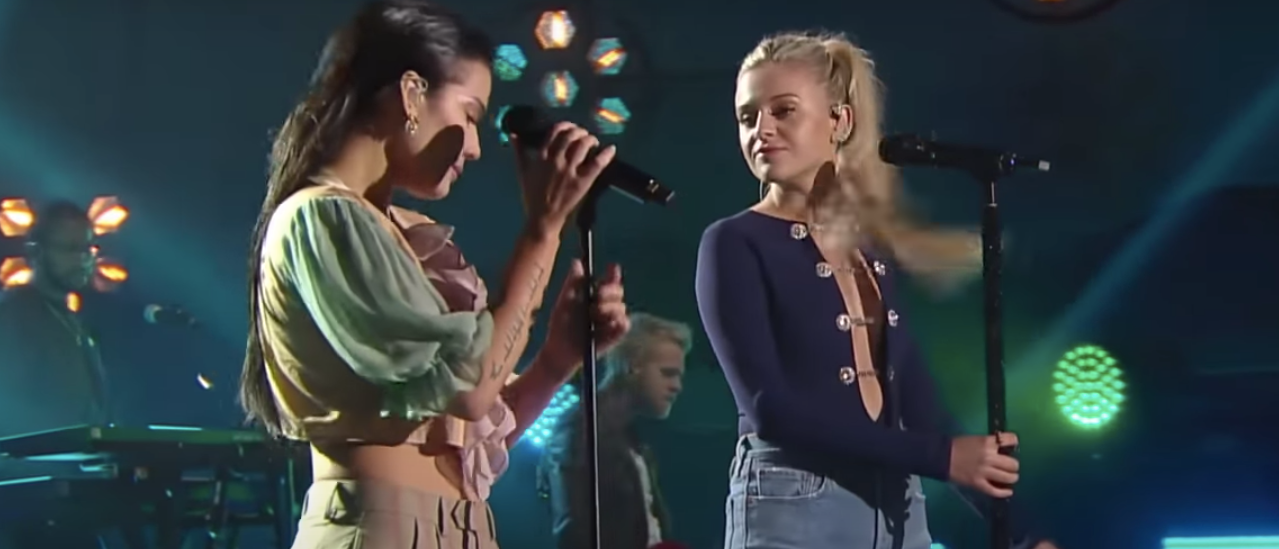 Article continues below advertisement
"The Other Girl" is a song from the perspective of two girls who are trying to figure out which is the main girlfriend of the man they're both seeing and who is the side chick. Both sing in harmony, questioning which of the women have been betrayed by their cheating partner. By the end of the song, the two are singing in solidarity against the man who's breaking both of their hearts.
Article continues below advertisement
When Kelsea's album "Kelsea" was released with the song on it, she and Halsey went on Instagram Live to talk about it. "There's so much music, and I'm partially responsible for this, but there's so much music in the world about cheating partners," Halsey said, per The Boot. "People wanna pin it on the other girl, and make it the other girl's fault, so it was so cool for us to be coming together and being like, 'You know what? Forget him. We're not gonna hate each other.'"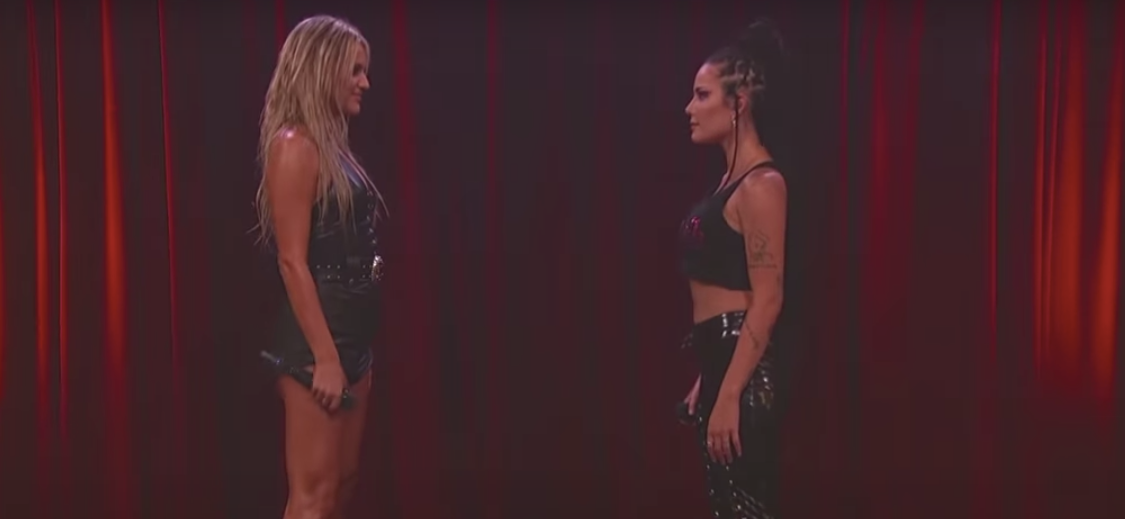 Article continues below advertisement
"I think it's wonderful and beautiful to have two women who could easily be competitive and show people that you can both want all the things in the world and support each other to get there," Kelsea added.
Halsey and Kelsea are not sisters but actually close friends.
Since their song debuted, Halsey and Kelsea have not been quiet about their adoration for each other. Some even began to wonder if the two were sisters. They are, however, just close friends.
Article continues below advertisement
After the duo performed their song for CMT Crossroads, Kelsea posted on Instagram to announce the performance and praise her friend Halsey. She wrote, "She's a true songwriter, a true musician, and a true friend. Last night was so incredibly special and I can't wait to share it all with you when our Crossroads airs. @iamhalsey you're magic. Let's do this more?"
Article continues below advertisement
The friends share a laid-back view of life and friendship.
The two also feel a connection due to their laid-back, down-to-earth personalities. In an interview with Cody Alan of the CMT crew, Halsey and Kelsea revealed why their friendship works like it does.
"I think that what we do now makes where we come from feel not all that different. Kelsea and I are the types to be like, 'Do you want to go get a burger and hang out at my house?'" Halsey explained.
"'And not talk about anything that's like, "work"?'" Kelsea chimed in.
"So, that's Jersey, and that's Tennessee. That's where we come from, it's working-class people," Halsey added.