TikTok's Viral Hands-Free Boba Challenge Is Seriously "The Breast"
What is the hands-free boba challenge? The online trend requires participants to drink a cup of boba off their chests, determining their chest size.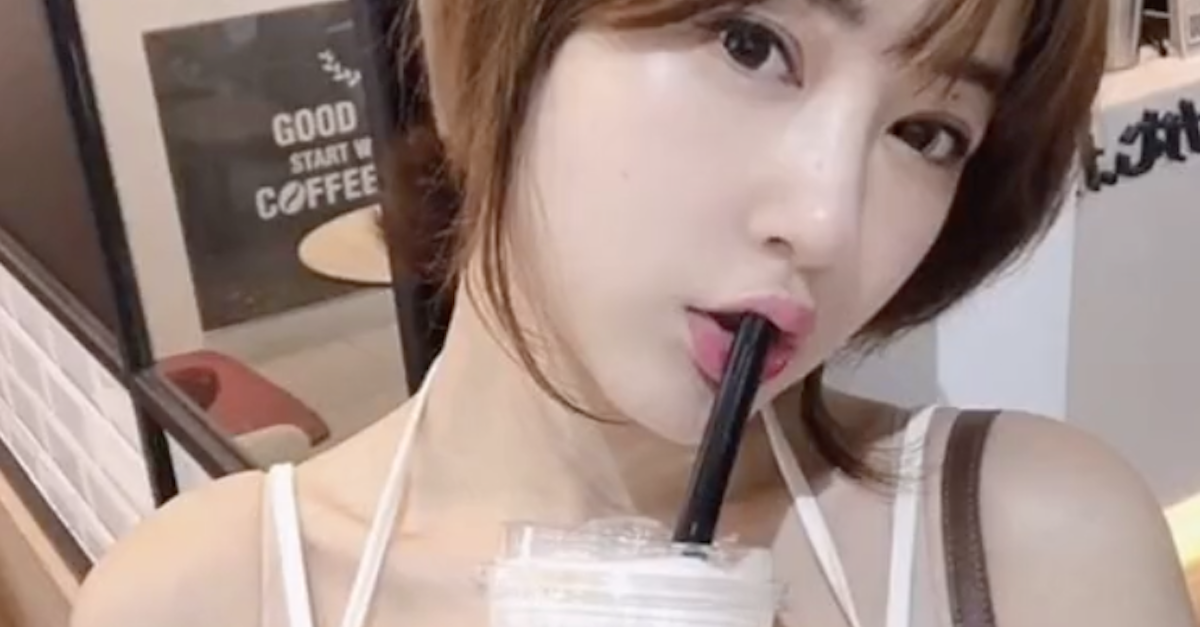 We've always heard the tall tale that Hooters only hires women who can't touch elbows across their chests, and while that most likely isn't true, it goes without saying most of us ladies have tried it in our spare time. Likewise, a brand-new challenge that rewards voluptuousness has emerged from the depths of Twitter called The Hands-Free Boba Challenge, which requires participants to film themselves drinking a cup of bubble tea hands-free... with a little help from their mammaries.
Article continues below advertisement
If you have what it takes to complete the Hands-Free Boba Challenge for yourself, by all means, try it out and record yourself doing it. However, depending on your bra size, it could be a total bust. Your shirt may be in for a wild ride.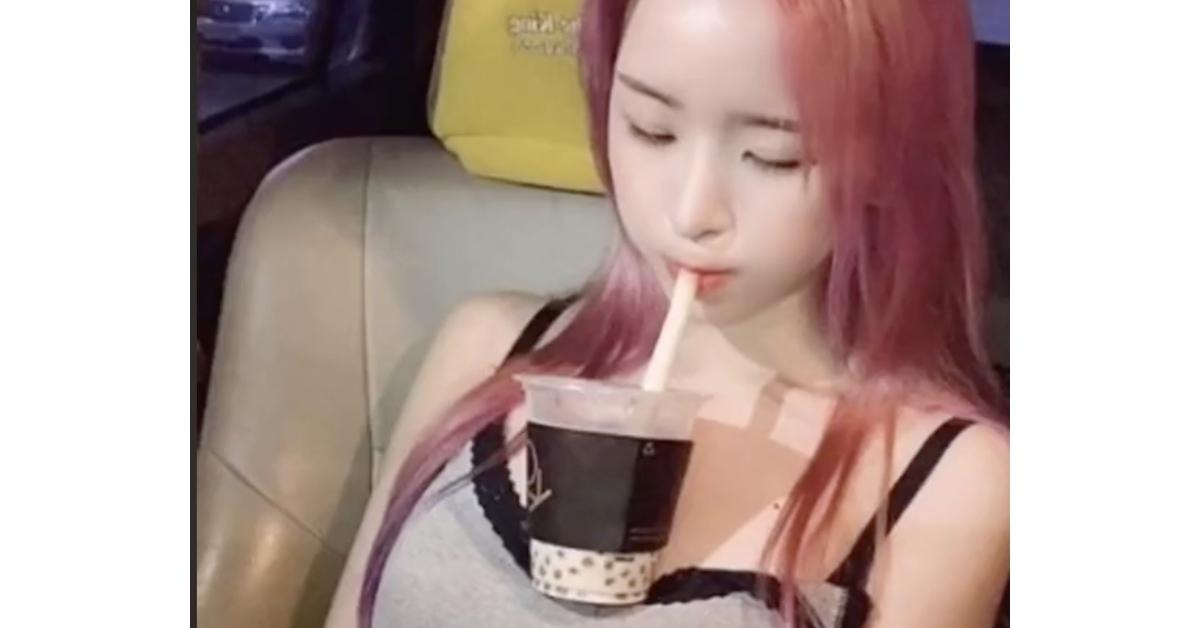 Article continues below advertisement
Where did the Hands-Free Boba Challenge come from? The story is quite impressive.
If you already haven't heard of the Hands-Free Boba Challenge, hang tight, because the breast is yet to come. Participants are basically required to drink a full cup of bubble tea while it's balanced on their chest, according to World Of Buzz, which explains the "hands-free" part of it all. It's easy for those who have the "means" to do it (aka the breast size), however, if you aren't able to successfully balance the cup, you fail the challenge... and you probably have a shirt covered in boba.
The concept behind the Hands-Free Boba Challenge originated in Japan via Twitter when a model recorded a video of herself drinking a latte that she had balanced on her chest while she was working on a computer. The tweet went completely viral with upward of 18,000 retweets and several responses. Check it out for yourself below and prepare to be amazed.
Article continues below advertisement
Twitter has gone on to try it for themselves, but beware: things could get messy.
After the model's video went viral, others — regardless of their cup size — were inspired to try it out for themselves. While the results aren't always successful, a majority of videos have been seriously impressive. Check out a few examples of others taking on the Hands-Free Boba Challenge below.
Article continues below advertisement
Article continues below advertisement
The basis of the challenge is pretty ironic because, in Taiwan, where bubble tea originated, the term "boba" is a slang term for "large breasts," according to Next Shark. The challenge has ultimately inspired several different kinds of art, including manga and anime drawings that portray women drinking cups of boba tea balanced on their chests. Needless to say, it's made a huge impact in the realm of boobs.
Although the Hands-Free Boba Challenge isn't necessarily the most "inclusive" internet trend, as it's mostly geared toward well-endowed women, it's a fun way to put your tatas to the test, and see what they can really do.
Regardless of your "size" we don't recommend taking on this challenge in a white shirt because things could definitely get messy. We wish you the best of luck and hope that all of your boba makes it into your mouth successfully.