What Ever Happened to Handsome Dan From 'The Vanilla Ice Project'?
Anyone who watches The Vanilla Ice Project remembers Dan Desjardin, or what his team calls him, "Handsome Dan." The cast member starred in the first season of the reality show but hasn't been seen since Season 2.
The reality show's main entourage, Vanilla Ice, aka Rob Van Winkle, has been there from the start. And the team is already in its ninth season and still stronger than ever. So the main question is: Where is Handsome Dan and what he's been up to?
Article continues below advertisement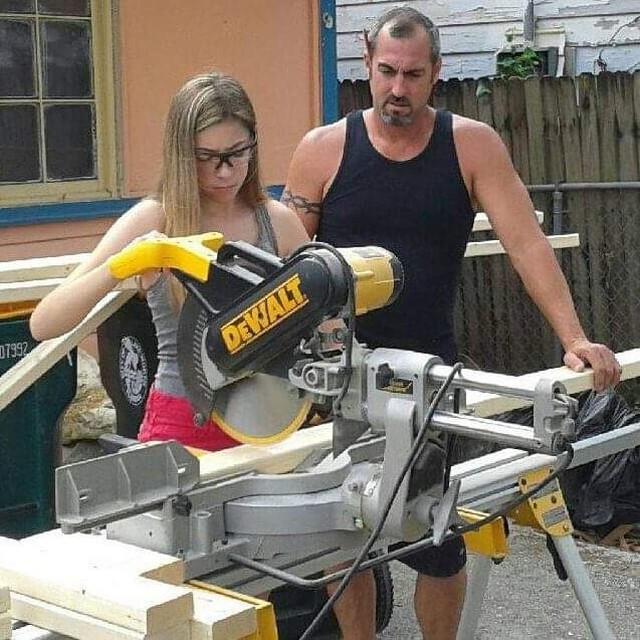 He's not active on social media.
Handsome Dan was previously a cast member on Season 1 and Season 2. He has 26 years of home renovation experience, according to his Twitter account. However, It's very hard to know what he's doing these days because he's not very active on any social media accounts. He did, however, appear to recently post a picture on Instagram. The photo shows him standing while watching a woman, or maybe his girlfriend or wife, using a table saw.
Article continues below advertisement
Handsome Dan is currently the owner-operator at his local business, Renovation Rockstar LLC, and lives in Palm Beach, Florida. He is from Woonsocket, Rhode Island. There's not much about his relationship status or if he has kids.
It seems fans have wondered where he's been through the years, and plenty of them have tweeted about the show. They mentioned they miss him and how he was able to fix everything.
Article continues below advertisement
Article continues below advertisement
Season 10 will start airing in 2020.
The reality series is known for giving old houses a new makeover with the help of Vanilla Ice's team. It's usually his team who does the work while Vanilla Ice does the heavy lifting. Wes Kain is Vanilla Ice's right-hand man and serves as the foreman for all home renovation projects.
According to The Cinemaholic, the team will be coming back for Season 10, which will begin airing in July 2020. The team will be doing big projects with high-tech technology and providing great experiences.
Article continues below advertisement
Vanilla Ice was arrested in connection with a burglary in 2015.
In February 2015, Vanilla Ice was arrested in connection to a home burglary adjacent to a property he was renovating in Florida. There were a few furniture and other personal items were stolen from the property. During this investigation, Palm Beach County police found items at the property that Vanilla Ice was overseeing.
He was charged with both grand theft and burglary. He accepted a community service plea deal, stating that he had to commit 100 hours of community service.
Article continues below advertisement
The reality star had to pay more than $1,000 in restitution after appearing at the West Palm Beach Circuit Court. "I'm happy to get this resolved," he told The Palm Beach Post after the court hearing. "I never had any criminal intent. It's just unfortunate, but here we are. I'm moving forward."
The Vanilla Ice Project made its debut in 2010, and has been going strong ever since. Fans can catch up from Season 1 in preparation for Season 10 in July 2020. And who knows? Maybe one day, Handsome Dan will shock everyone with a surprise return to the show.