Inside the Ongoing Feud Between Baseball Stars Bryce Harper and Orlando Arcia
Bryce Harper got some revenge in the NLDS after he was mocked by Atlanta Braves shortstop Orlando Arcia after game two; here's a look at their drama.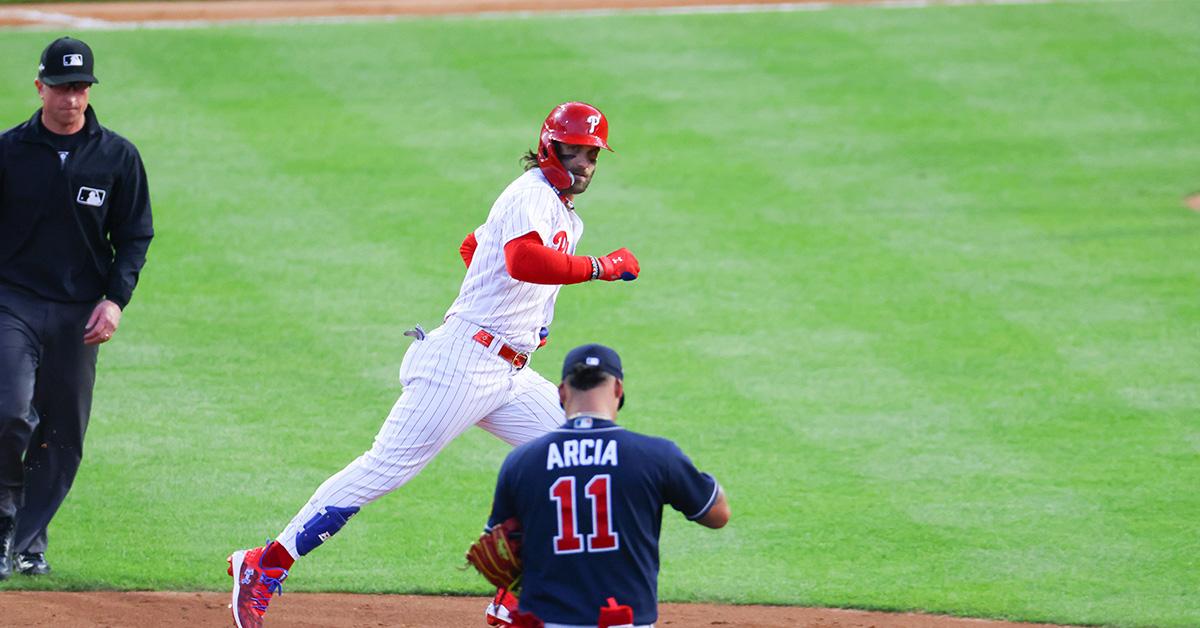 The Gist:
Orlando Arcia mocked Bryce Harper in the Braves locker room following the Braves' game 2 victory over the Phillies.
Orlando's comments made their way back to Bryce, who then delivered an historic performance and two home runs to give the Phillies a 2-1 lead in the series.
Bryce confirmed that Orlando's comments had been motivational for him.
Article continues below advertisement
Now that playoff baseball is firmly underway, MLB fans are riveted not just by the drama on the field, but also by the petty feuds that surround it. As the Philadelphia Phillies take on the Atlanta Braves in the NLDS, things have gotten a little petty between Braves shortstop Orlando Arcia and Phillies right fielder Bryce Harper.
The Phillies lost game two of the series after squandering an early 4-0 lead, and Bryce made a costly blunder while running the bases to end that game. Everything changed in game three, though, and that was in large part because of what Orlando did following game 2.
Article continues below advertisement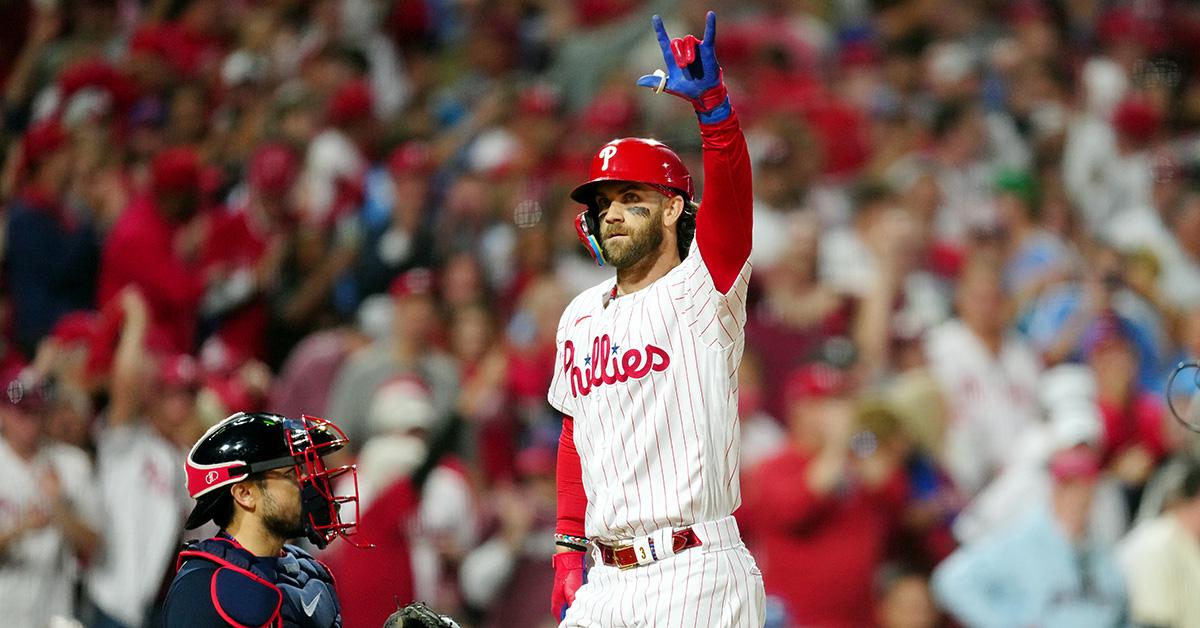 The Bryce Harper Orlanda Arcia drama, explained.
Following game 2, Orlando repeatedly mocked Bryce in the Braves' clubhouse, saying "Ha, ha, ha, ha, ha, atta boy, Harper." It wasn't long before these comments made their way out of the Braves' locker room and made their way to Bryce. A recording was eventually leaked, and Bryce's teammates only had one question for him.
"They looked at me and they were like, 'What are you going to do?'" Bryce explained.
Article continues below advertisement
As it turns out, Bryce had an answer ready. During game 3, he delivered an historic performance for the Phillies. He hit a three-run homer to right field in the third inning, and a solo homer in the fifth, helping propel his team to a 10-2 victory and a 2-1 lead in the series against the Braves. The Phillies can end the Braves season with a win in game 4 or game 5.
After each of his homers, Bryce rounded the bases and made sure to give Arcia a glare for good measure. Following the game, Bryce was asked whether Orlando's comments gave him any motivation to perform.
"It's a super completive game that we play from both sides of the ball," Bryce explained. "I enjoy commentary and things and like I said I listen to (SportsRadio) WIP and you hear a lot of stuff on there at times. I just enjoy it, it's a part of the reason why we play this game."
Article continues below advertisement
"There's nothing like it," he added. "Everybody's competitive that we play against. I just really enjoy those moments and the opportunity to play this game and have those moments."
Bryce also added that he uses what other people say as motivation all the time, and Orlando's comments were no exception. He was also asked whether the staredowns were intentional, and he confirmed that they were.
It seems like Orlando mocked Bryce and paid a major price, giving the Phillies star all the motivation he needed to deliver a stunning performance in game 3 of the series.