Phillies Right Fielder Bryce Harper's Wife Is His High School Sweetheart
Bryce Harper could lead the Philadelphia Phillies to victory at the MLB World Series. At home, though, Bryce Harper's wife leads the show. Who is she?
At age 19, Bryce Harper's life changed forever. The former College of Nevada student got drafted into the MLB as the first pick to the Washington Nationals two years after he dropped out of high school. More than a decade later, Bryce is one of baseball's top stars. Since starting his baseball career, Bryce, 30, has played for several teams and won not one but two MVP titles.
Article continues below advertisement
In 2022, Bryce reached another career milestone when his current team, the Philadelphia Phillies, entered the World Series against the Houston Astros. If the Phillies win the World Series, it will mark the first time Bryce has earned the championship. However, even if the team doesn't win, he's accomplished much on and off the field.
In addition to baseball, Bryce is passionate about his faith, two children, and a loving and supportive wife. So, who is Bryce Harper's wife, you ask? Here's what we know about the athlete's leading lady.
Article continues below advertisement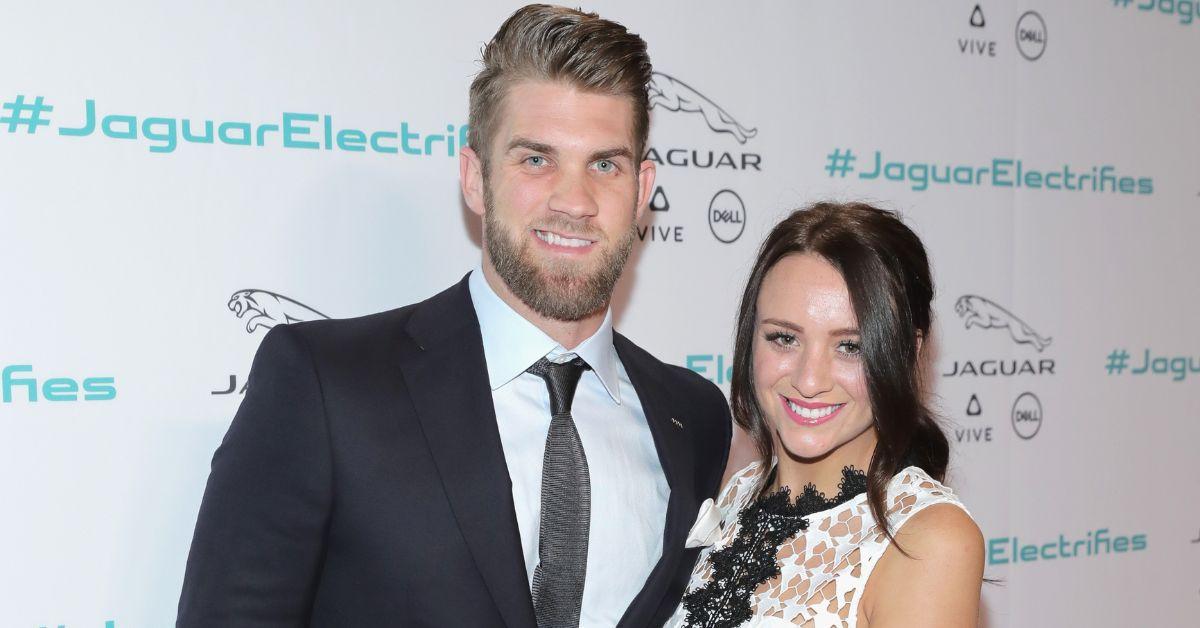 Who is Bryce Harper's wife? The couple met in high school.
While some athletes have a reputation for not committing to one partner, Bryce met his match in Kayla Varner, 29, as a teenager. The pair met at the same high school in the late 2000s and were reportedly still together during their college years. As Bryce's baseball career began, Kayla shined as a soccer player for Brigham Young University and Ohio State University.
Article continues below advertisement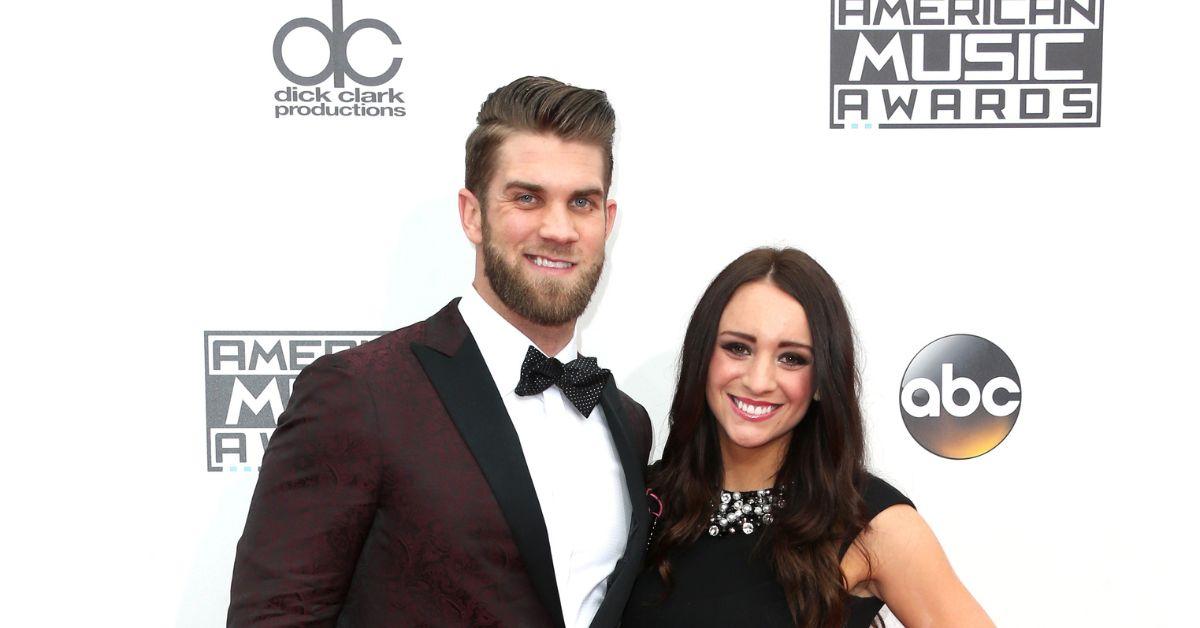 Throughout their early 20s, Bryce and Kayla were in a long-distance relationship but determined to make it work. In 2014, the athlete proposed to his longtime girlfriend, and they planned on having a January 2015 wedding. However, they called off their engagement in early 2015. According to The Washington Post, the couple then unfollowed each other on Twitter and removed each other's names from their bios.
Article continues below advertisement
Fortunately, Bryce and Kayla reunited just months after ending their engagement. By late 2015, Kayla was back in Bryce's life in time for him to win his first MVP title with Washington. Then, in July 2016, Kayla announced she and Bryce got re-engaged and jokingly called their upcoming nuptials "the sequel."
Article continues below advertisement
Bryce Harper and his wife married in 2017 after ending their first engagement.
In December 2016, Kayla and Bryce finally made it down the aisle. The pair wed in the San Diego Mormon Temple, per The Knot, with a small group of their immediate loved ones invited. The couple then had a beautiful reception nearby, celebrating with everyone including their non-Mormon friends and family.
"Mr. & Mrs. Harper!" Bryce wrote on Instagram, adding, "Thank you to the insanely amazing @indiaearl..We couldn't of asked for a better day😍."
Kayla also posted multiple snaps from the couple's wedding day, including a photo of them kissing with the caption "For Time & All Eternity #mrandmrsharper."
Article continues below advertisement
Following their wedding, the couple began expanding their family. In August 2019, Kayla gave birth to their first child, Krew Aron. Shortly after their son's birth, the pair welcomed their second bundle of joy, Brooklyn Elizabeth.
Article continues below advertisement
Bryce and Kayla have both shared how becoming parents changed them for the better and made their relationship stronger. In May 2022, Bryce praised his wife for the sacrifices she makes as a stay-at-home wife while he's on the field.
"I have an amazing family, I have an amazing wife, two beautiful kids that keep me very humbled and grounded," he said in a May 2022 interview with AM 570 LA Sports. "When I leave the field, it's all about them."
Bryce added: "My wife takes care of the kids at home. She does a great job at that. She supports me each night, goes to every single game she can … I'm humbled to have a wife and a family like that."