Volleyball Star Harper Murray's Number Is a Tribute to Her Late Father
Harper Murray is one of the best volleyball players in the country, and her number is just one way that she honors her dad, who died when she was 6.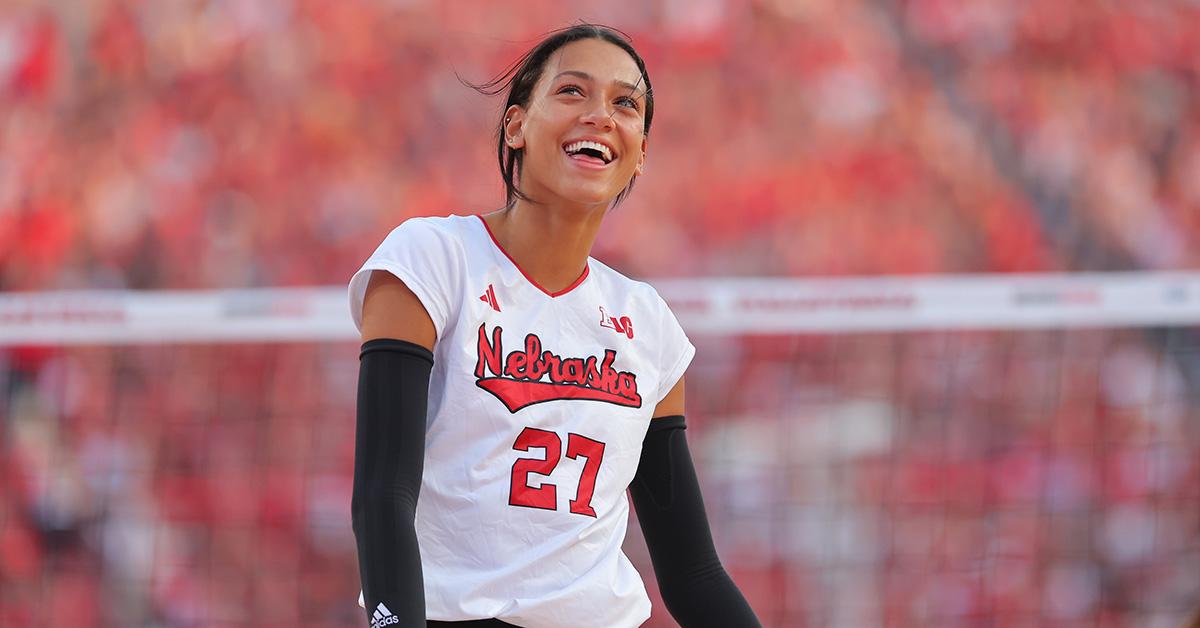 As one of the best volleyball players at any level in the country, Harper Murray has attracted plenty of attention as a college player for Nebraska. Even as she's attracted plenty of attention for her skills on the court, though, another story has always been near the surface of Harper's young career.
Article continues below advertisement
Harper's father, who died when she was just 6 years old, is always near the front of her mind, and it's even the reason she wears the number 27 in all of her matches.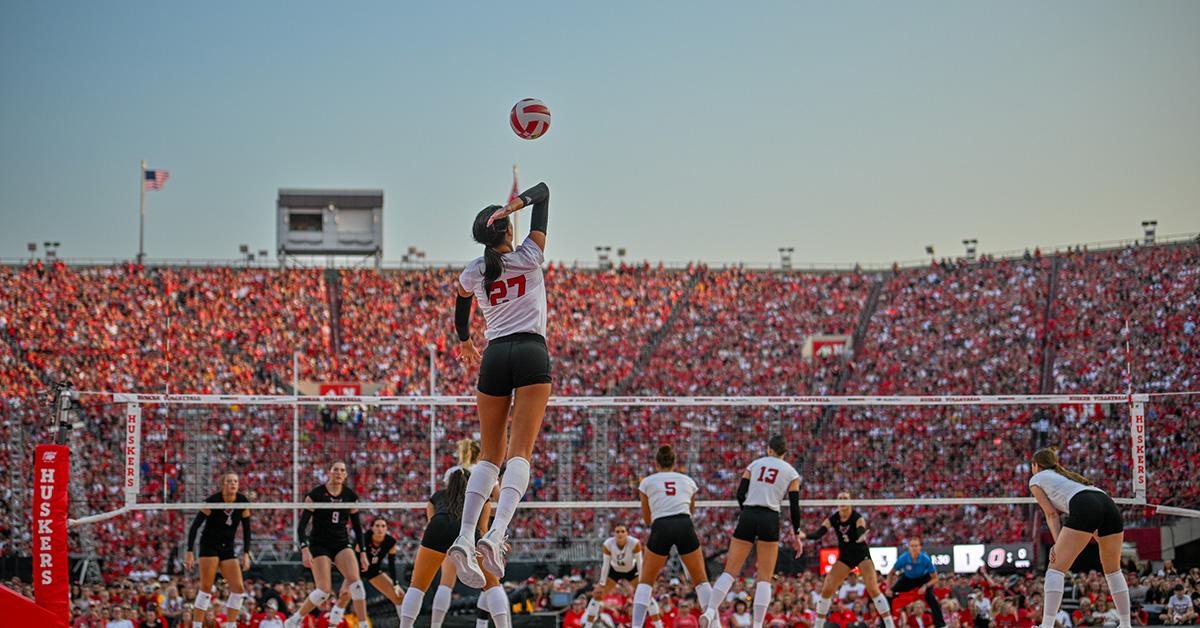 Article continues below advertisement
Who was Harper Murray's father?
Harper's father was Vada Murray, a police officer in Ann Arbor, Mich. for 20 years who also played college football. During his college career at Michigan, he wore the number 27, which is why Harper has decided to wear the same number herself.
"I have been told a lot of stories about him," Harper said, explaining her decision to wear his number. "I know he was a really competitive person. And I know he was loved by a lot of people in Ann Arbor, where we were from."
Vada died of lung cancer when Harper was just six years old, even though he never smoked. Harper's mother, Sarah, has said that she shares the same competitive spirit as her father. Harper's older sister Kendall also plays collegiate volleyball at Michigan and wears 27, as well. Harper said that when she was asked by Nebraska head coach John Cook what number she wanted, he was fully supportive of her reasoning.
Article continues below advertisement
"It meant a lot to me and my family especially. I'm really happy that it worked out," Harper said. "It meant a lot because I really have always wanted to wear that number. And I was hoping wherever I played in college that I could represent it."
Harper has also said that she can feel her father's presence on the court with her, especially when she's wearing his number.
"That's probably one of the main reasons why I want to wear the number," she said. "It just makes me happy when I wear that number."
While she's only a freshman at Nebraska this year, Harper is already setting the team on fire and was the number one prospect in the country for this year's class coming out of high school.
Article continues below advertisement
Harper could be a major deal in volleyball.
Harper was the Gatorade National Player of the Year and Michigan Volleyball Player of the Year coming out of high school, and through just three games in Nebraska, she is leading her team in kills with 33 and points with 41.5 while also recording 21 digs and six blocks.
Nebraska is currently fourth in the national rankings, and may continue to climb if Harper continues to perform.
Regardless of her performance on the court, though, it's clear that Harper carries her father's memory with her wherever she goes. She's always working to honor him, which is a worthy goal whether you ultimately win or lose.