Tennis Player Dominic Thiem Forfeited His US Open Match After a Health Scare
Dominic Thiem forfeited his US Open match after doubling over and gagging, leading many to wonder what happened to the tennis player.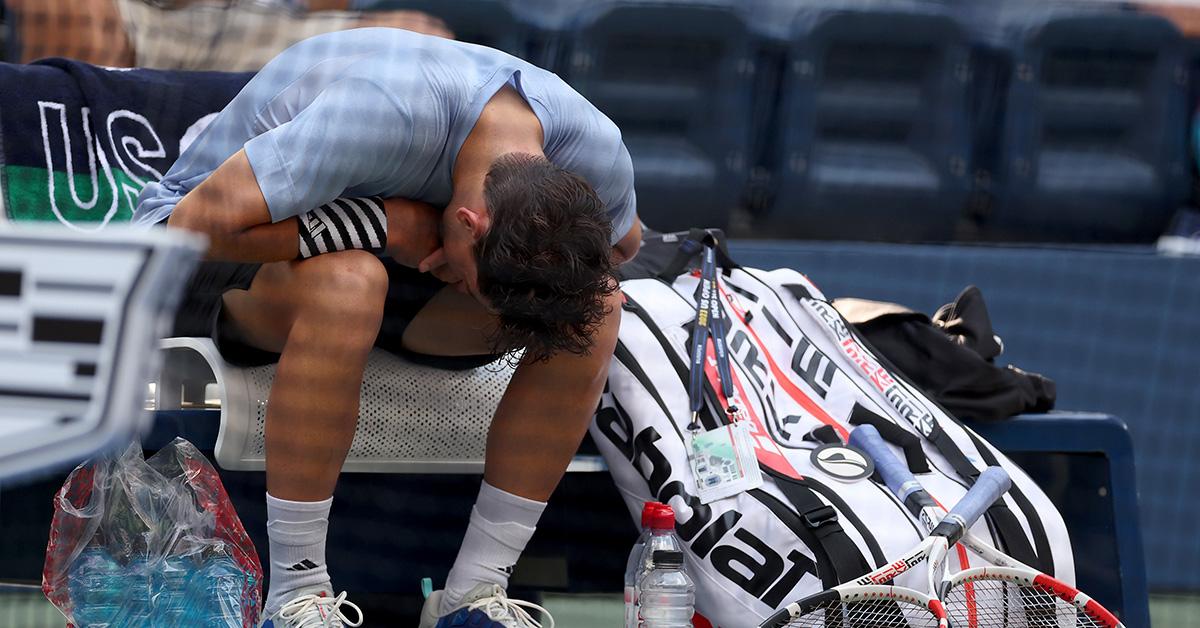 During a second round match against Ben Shelton, Dominic Thiem made fans at the US Open nervous as he appeared to suffer from some sort of health emergency. Dominic ultimately had to forfeit the match after the opening set, leading many to wonder exactly what happened to the professional athlete that led to this moment.
Article continues below advertisement
This isn't the first time that Dominic, who is the former No. 3 player in the world, has dealt with a health scare in recent years, but his inability to finish the match was nonetheless concerning for fans watching both in the stadium and at home.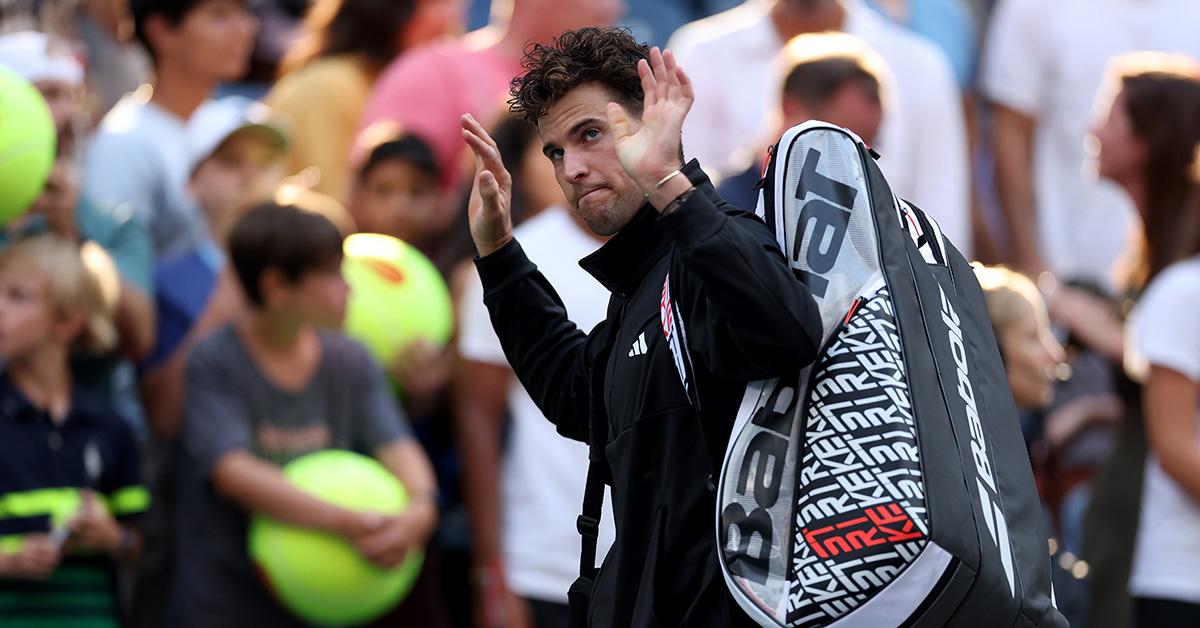 Article continues below advertisement
What happened to Dominic Thiem?
Dominic lost the opening set of his match on August 30 to Ben Shelton and then left the court briefly. He complained to his team after returning and then dropped the first game against Ben, one in which he seemed barely able to return the ball at all. He then doubled over the net and called the doctor onto the court. He appeared to be gagging as he was ultimately forced to forfeit the match.
Dominic previously had to drop out of the Winston-Salem Open last week because he was suffering from gastroenteritis, which is a short-term illness that's caused by an infection of the digestive system. Given the way he was behaving on the court, it seems possible that Dominic was suffering from the same thing during this match, as well.
Article continues below advertisement
Dominic had also caused some concern after he walked into the tunnel before quickly returning during his match against Alexander Bublik on Monday. Dominic ultimately returned to the court, however, and beat Alexander in consecutive sets to win his first match at a Grand Slam tournament in more than two years. Dominic was the US Open champion in 2020, but his attempt to repeat that feat was unfortunately cut short because of his health issues.
Article continues below advertisement
Dominic has not been in top form in recent years.
Although he was once ranked the third best player in the world, Dominic has struggled to replicate the success he had at the very beginning of the decade. He struggled with form in 2021 before injuring his wrist in June of that year, and dropped out of the top 50 entirely last April. He is currently ranked 81st in the world, but is expected to receive at least a small boost in his ranking after unseating Alexander, who is currently ranked 25th.
Dominic has not made any sort of public statement about why he withdrew from the match, but it's clear that he believed he couldn't continue. Given his recent struggles with gastroenteritis, many believe that that is responsible for the issues he was experiencing on the court.
Regardless of what his exact health issues were, though, everyone is hoping that he can return to playing at a high level soon. Although Ben is undoubtedly happy to be headed to the next round, he likely didn't want to come by his victory under such sad circumstances.