Rafael Nadal Showcases His Bizarre Pre-Match Rituals at the 2022 U.S. Open
The 2022 U.S. Open is finally here, and tennis star Rafael Nadal continues to dominate the competition thanks to his various on-court rituals.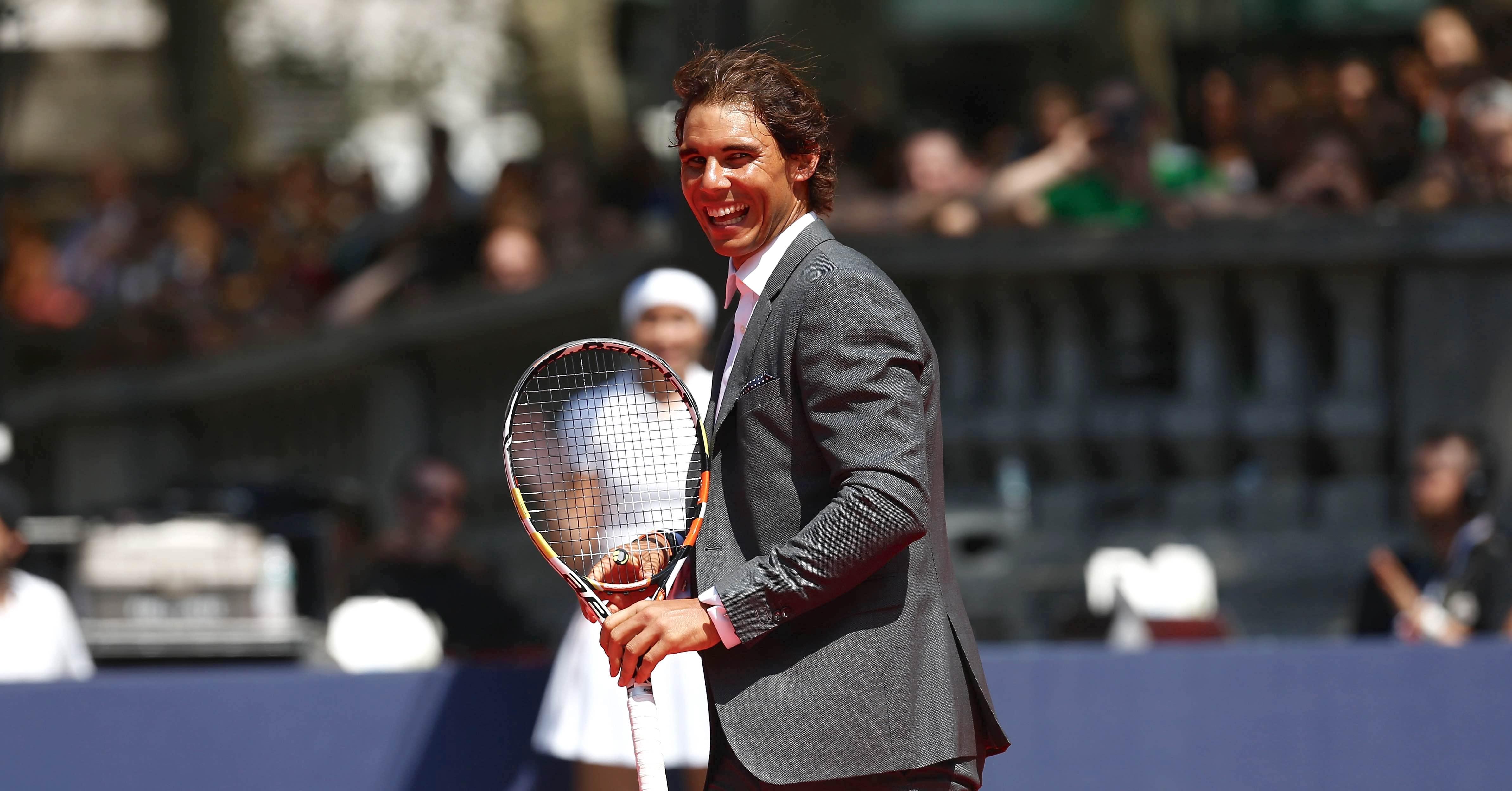 Nearly three years after winning the tournament, tennis legend Rafael Nadal found his way back onto the U.S. Open court on Tuesday, Aug. 30, 2022. The 22-time Grand Slam singles champion faced off against Australian youngster Rinky Hijikata and scored a four-set win in the first round of the competition.
Article continues below advertisement
Of course, Rafa has his talents to thank for the victory; however, we must acknowledge that his multiple quirky pre-match rituals also play a massive role in elevating his status to that of an all-time tennis great. With that said, stick around as we break down each of his habits. Plus, keep scrolling to hear what the Spaniard has said about his "superstitious" tactics.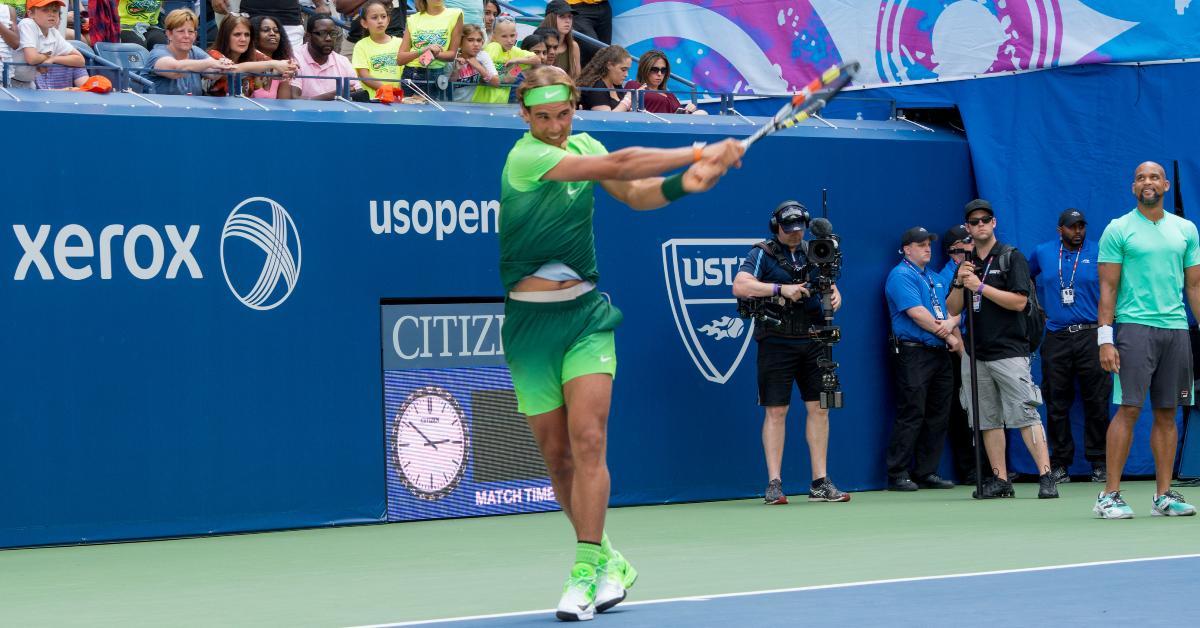 Article continues below advertisement
Rafael Nadal has a number of pre-match rituals.
Besides being known as one of the greatest to ever step on the tennis court, Rafael Nadal is also known for his unusual on-court rituals. From the positioning of items to specific bodily movements, the Olympian goes all in on his routine. Although some think Rafa's behavior stems from obsessive-compulsive disorder (OCD) or superstitions, he's publicly rejected those claims.
"Some call it superstition, but it is not," Rafa wrote in his 2011 eponymous autobiography. "If it was superstition, why would I keep doing the same thing over and over, whether I win or lose? It is a way of placing myself in a match, of ordering my environment to match the order I am looking for in my head."
Article continues below advertisement
Rafa continued, "It's something you start to do, it's like a routine. When I do these things, it means I'm focused, I'm competing — it's something I don't need to do, but when I do it, it means I'm focused."
Article continues below advertisement
Now, it's time to delve into Rafa's rituals! Are you ready? We hope you are because, let's be honest — we don't think you could have prepared yourselves for the number of rituals the 36-year-old superstar athlete performs before, during, and after a match.
The following are Rafa's most known rituals:
He must take a freezing cold shower 45 minutes before a match.
He wears both socks at the exact same height.
He carries one racket while walking onto the court.
He always makes sure his tournament ID is face up.
He must take off his jacket while jumping and facing the crowd.
He jumps at the net during the coin toss.
He sprints to the baseline for warmups.
He must towel off between every point.
He can only cross lines with his right foot (and actively avoids stepping on them).
He adjusts his underpants before each serve.
He waits for his opponents to cross the net before he does during changeovers.
He must take sips from two drinks during changeovers (first an energy drink, then a water bottle).
He then places the bottles in the exact same positions and faces the labels toward the side he will play on.
He fiddles with his shirt, hair, and nose.
He constantly changes shirts.
Article continues below advertisement
Rafa discussed his rituals in his 2011 autobiography.
In his New York Times best-selling memoir titled Rafa, the 14-time French Open champion opened up about his cold shower habit, stating that he takes a "freezing cold water" before every one of his matches. He added, "It's the point before the point of no return," declaring that "under the cold shower, I enter a new space in which I feel my power and resilience grow."
Article continues below advertisement
"I'm a different man when I emerge. I'm activated. I'm in 'the flow,' as sports psychologists describe a state of alert concentration in which the body moves by pure instinct, like a fish in a current. Nothing else exists but the battle ahead," he concluded.
As for his drinks, Rafa noted that he must "put the two bottles down at my feet, in front of my chair to my left, one neatly behind the other, diagonally aimed at the court."
If you're as big a Rafa fan as we are, we suggest you tune in to the U.S. Open Tennis Championships and cheer him on. Hopefully, he continues to dominate the competition and eventually claims his fifth U.S. Open men's singles title!