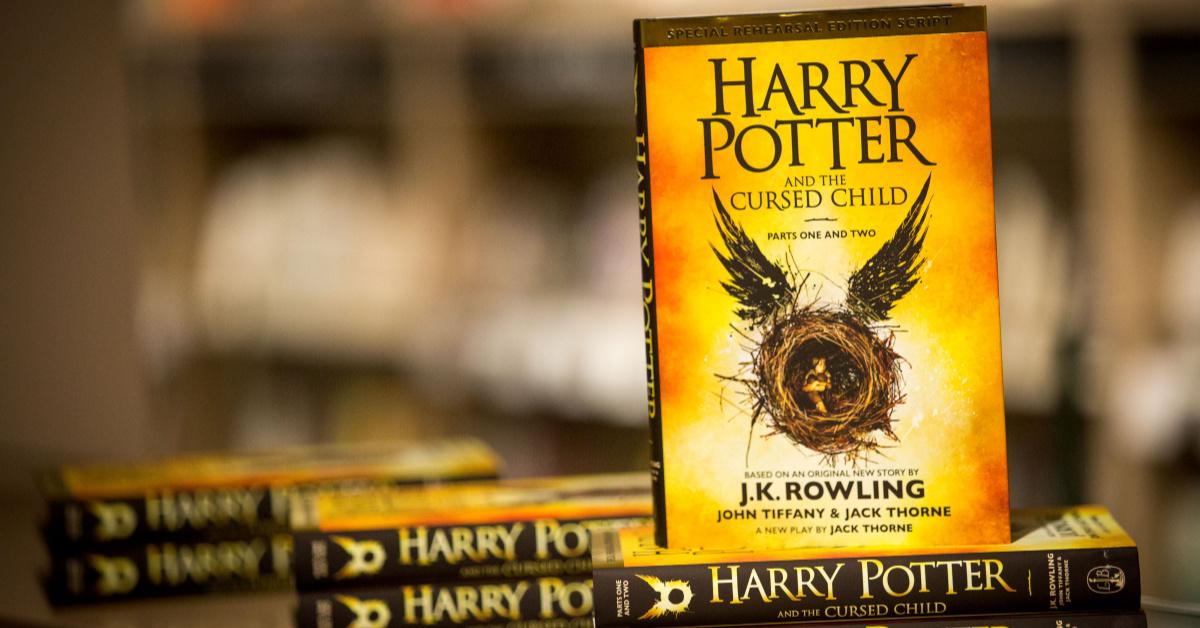 Here's Why We Probably Won't Get a 'Harry Potter and the Cursed Child' Movie
As much as some Harry Potter fans would like to obliviate it from their memory, Harry Potter and the Cursed Child exists. To anyone who missed that particular boat, all you need to know is that Harry Potter and the Cursed Child is a play that first opened in 2016. It takes place in the year 2017, 19 years after the events of Harry Potter and the Deathly Hallows.
Article continues below advertisement
Since the play was first announced, and especially after its script was released in book form, some people have wondered whether we'll ever have a Harry Potter and the Cursed Child movie. After all, we have movies of all the original Harry Potter books, plus the Fantastic Beasts movies — why not the play as well? Here's what we know.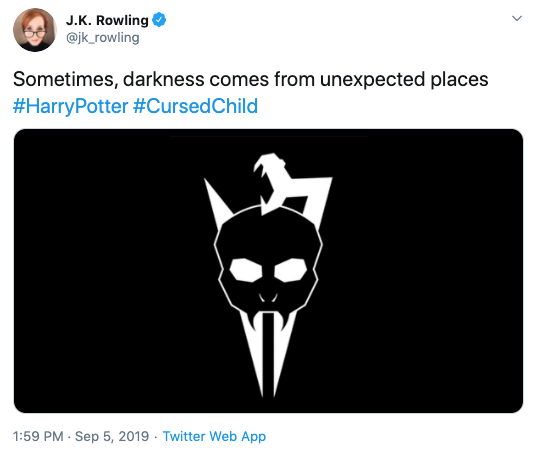 Article continues below advertisement
Are they making a 'Harry Potter and the Cursed Child' movie?
For whatever reason, rumors of a Harry Potter and the Cursed Child movie seem to crop up every once in a while. In September of 2019, J.K. Rowling tweeted the above image featuring the Cursed Child emblem and sent the internet into quite a tizzy. Eventually, it came to light that she was just tweeting the image and it had nothing to do with a future Cursed Child movie.
That's still the case today. As of right now, there don't appear to be any plans to make a Cursed Child film. However, you can still find various outlets reporting on the rumors whenever they reappear. Back in late 2019, We Got This Covered reported that a Cursed Child film was indeed in the works at Warner Bros. and that it would feature the cast from the original Harry Potter films.
Article continues below advertisement
Alas, that doesn't appear to be the case — at least at this point in time. It certainly doesn't help that fans keep starting rumors, latching onto rumors, and making surprisingly good trailers for the hypothetical film:
Article continues below advertisement
Anyway, this would be a pretty wild time to announce a new Harry Potter movie, especially considering all of the hot water J.K. Rowling has gotten herself into lately with her transphobic tweets.
One thing we could potentially see happening is an official filmed version of the actual stage play, sort of like what Disney Plus is doing with the Hamilton movie. Although many in the Harry Potter fandom vehemently hate the book, it's generally understood that the play itself is actually quite good. There's certainly no denying that the play has been successful. It's the most-awarded West End play with a record-breaking nine Olivier Awards.
Article continues below advertisement
But despite the play's success, the Harry Potter fandom has been largely unimpressed with the story, with some likening it to fanfiction rather than an official part of the HP canon. To be fair, J.K. Rowling did not actually write the play, a fact which plays a large part in some fans' criticism of it.
Since the story isn't exactly widely accepted by the fandom, we have a hard time believing it'll ever exist in film form. Still, we can't tell the future — we don't have a Time-Turner! We'll just have to see if a Cursed Child movie ever does really happen.