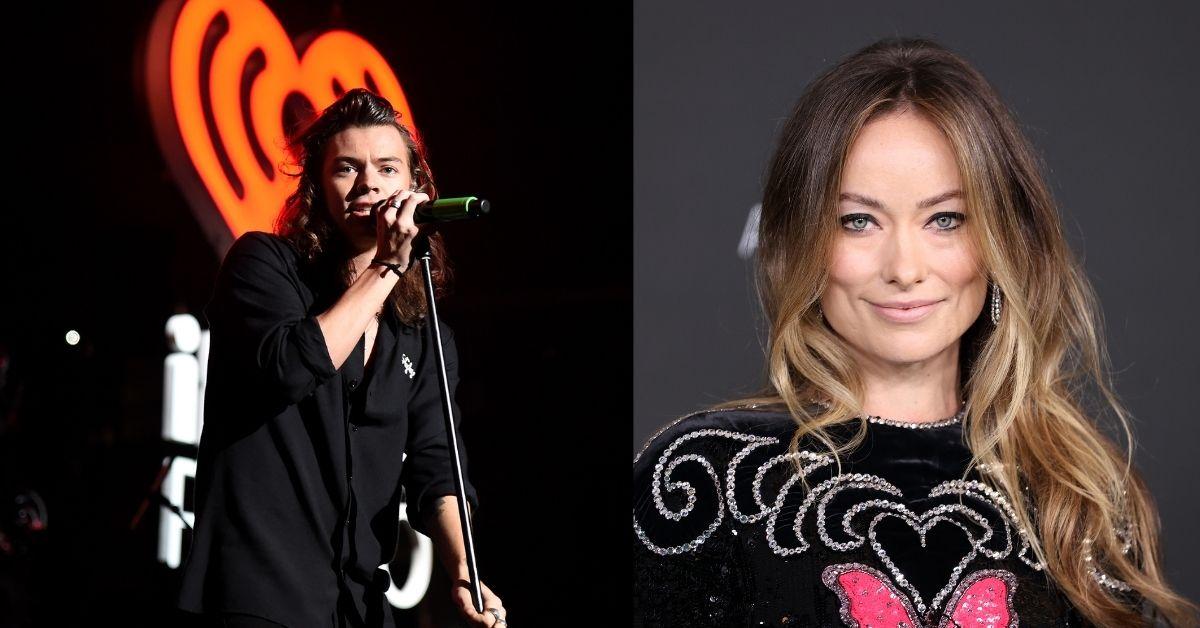 Are Harry Styles and Olivia Wilde Engaged? What to Know About the Rumors
When the world found out about Olivia Wilde's new relationship with Harry Styles, social media went into a total frenzy. Olivia was in a long-term relationship with Jason Sudeikis that began in 2011. The ex-couple announced their engagement in 2013 but never made it down the aisle. By the end of 2020, they revealed they were over, and around the same time, Olivia was pictured holding hands with Harry Styles.
Article continues below advertisement
Harry and Olivia have a 10-year age gap, but that small detail seems to be the least of their concerns. Overall, they tend to keep their relationship as low-key as possible, but fans are wondering if they are now engaged. Here's what you should know.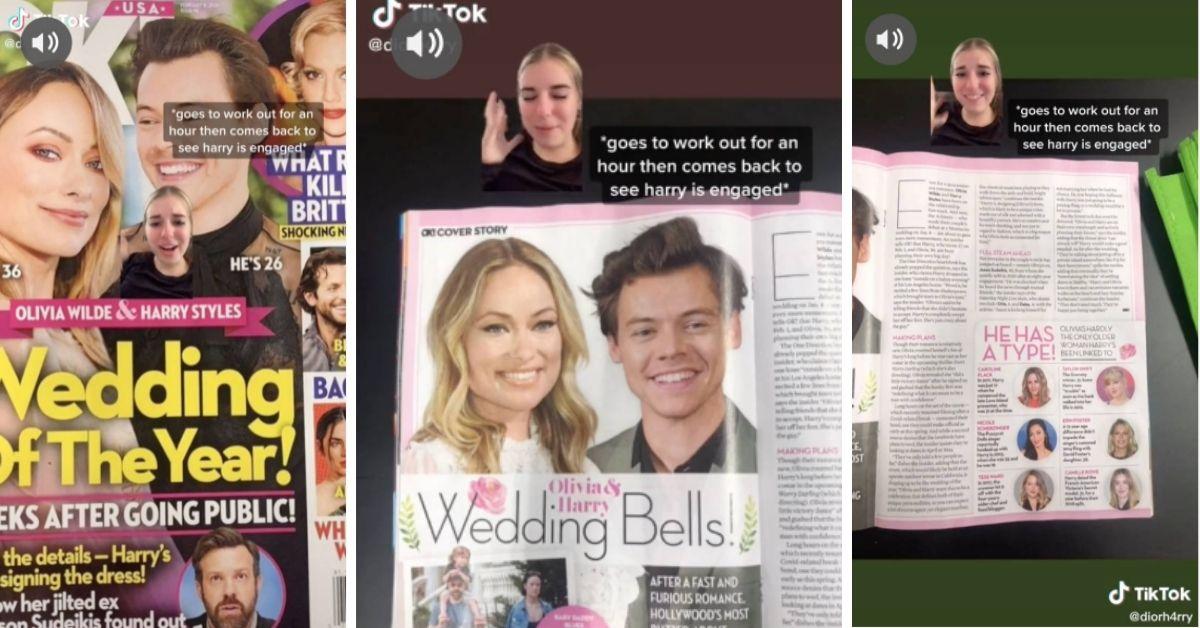 Article continues below advertisement
Are Harry Styles and Olivia Wilde engaged?
It looks like TikTok was behind some of the early engagement rumors about Harry and Olivia that gained traction back in January 2021. The social media platform is known for fun, silly, and cute video-sharing with random content that goes viral all the time. One of these viral videos, from a TikToker named @DiorH4rry, included a magazine spread from OK! Magazine claiming there were wedding bells ringing for Harry and Olivia.
The video's quick circulation led to a lot of confusion. And in October 2021, hopeless romantics everywhere realized they might finally have more of a reason to believe Harry and Olivia were actually engaged. Fans of the "Watermelon Sugar" singer claim they overheard him referring to Olivia as his fiancée while out in public. Whether or not Harry actually said that is yet to be confirmed.
Article continues below advertisement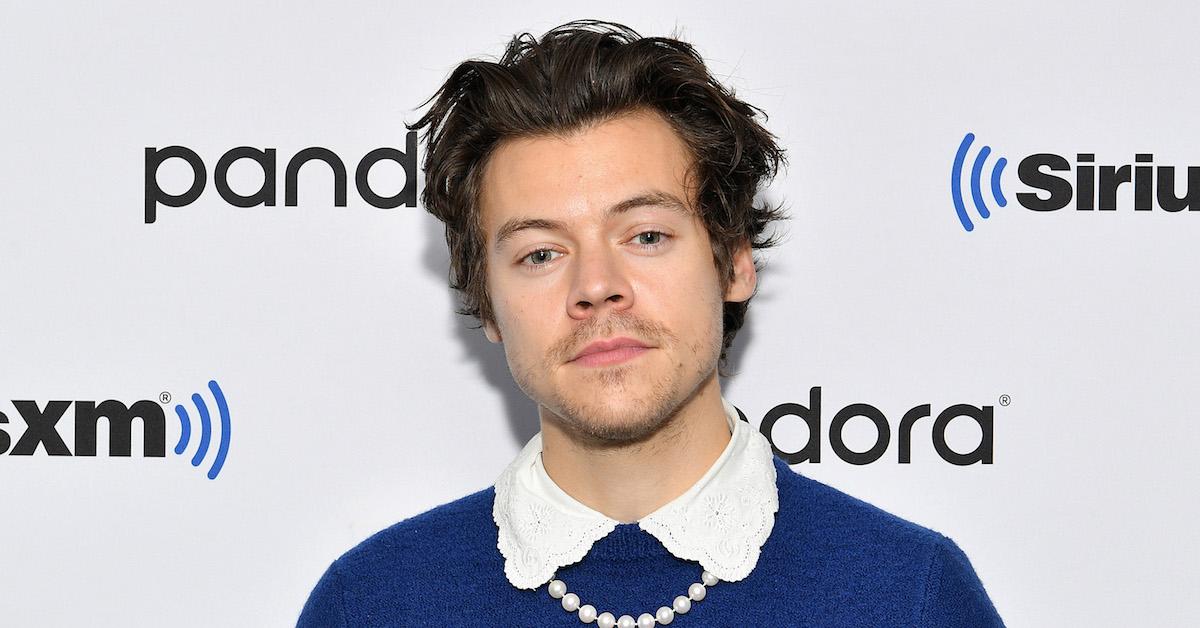 In August 2021, a source told Life & Style (via Suggest), "Harry snuck off about a month ago to design an engagement ring. It cost $185,000 and has a diamond and a sapphire." Despite several hints and clues that make an engagement sound possible, neither Harry nor Olivia has publicly announced a future wedding. She also hasn't been spotted with a ring on her finger just yet.
Article continues below advertisement
What does Olivia and Harry's relationship timeline look like?
Harry and Olivia met for the first time on the set of Don't Worry Darling, a film in which he was acting and that Olivia was directing. In January 2021, they were spotted holding hands at a wedding in California, proving that shying away from the paparazzi wasn't their initial intention. At the start of their romance, they were spotted holding hands in public multiple times.
Article continues below advertisement
In February, a sweet behind-the-scenes pic of the cast from Don't Worry Darling was posted to celebrate everyone's hard work. In a separate post, Olivia mentioned Harry's "humility and grace" as well as his "talent, warmth, and ability to drive backward." Her thoughtful words for Harry did not go unnoticed!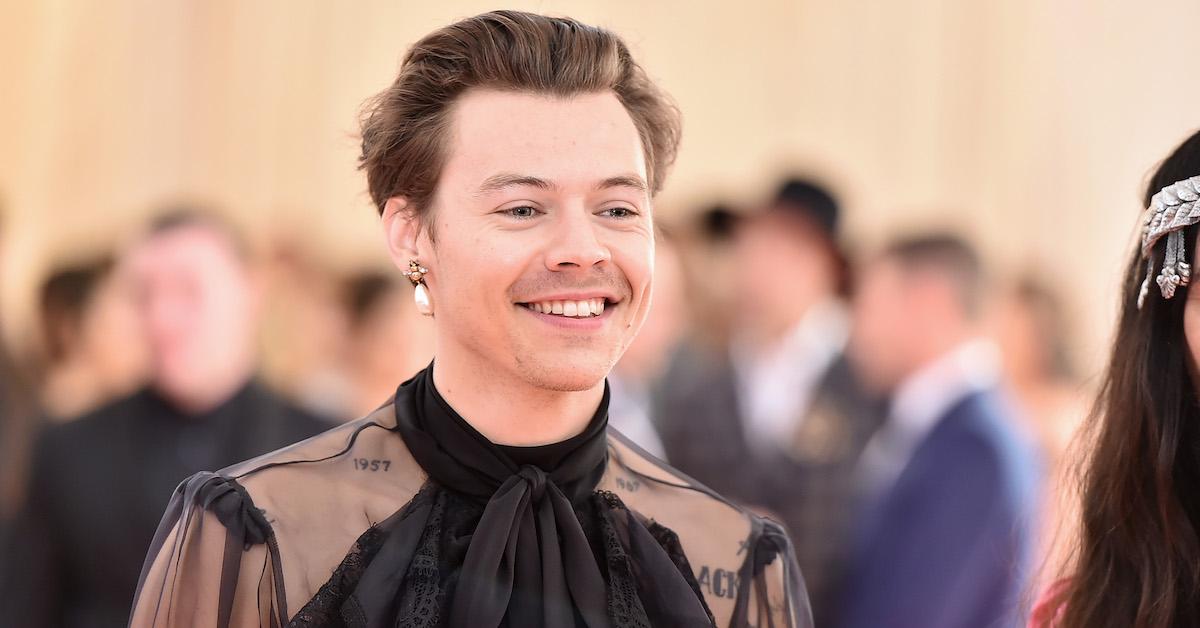 In April 2021, Harry and Olivia were spotted vacationing in London and in July 2021, they were seen packing on the PDA in Italy. Their loving and supportive relationship made it all the way to Las Vegas in September 2021, where Olivia was seen in the audience of one of Harry's concerts. Whether or not the couple is engaged right now, wedding bells could be just around the corner!